21 Best Ways For Building Wealth In Your 40s
Let's talk about how to build wealth in your 40s. Since it's a great time in life to secure your financial future.
But there can be a lot of moving parts. And plenty of important puzzle pieces to put together including:
Maximizing earnings in your 40s
Reducing expenses in your 40s
Setting smart savings goals for your 40s
Investing wisely in your 40s
Managing money in your 40s
With those highlights in mind. Let's dig into some of the best wealth-building tips and trends for 40 somethings.
Get it right. And maybe you will become a millionaire in your 40s!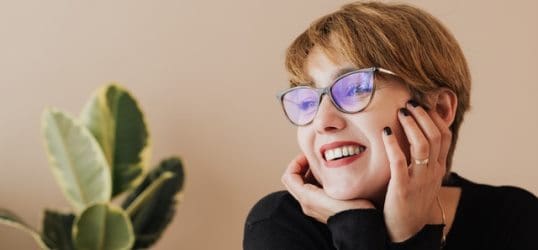 Disclosure: At no cost to you, I may get commissions for purchases made through links in this post.
How To Build Wealth In Your 40s
To gain wealth, financial planning in your 40s means addressing these 21 topics. So, work these into your financial goals:
Maximize earnings power
Diversify income streams
Create passive income
Downsize your housing
Refinance your mortgage
Drop your mortgage insurance
Spend smartly on automobiles
Check your auto insurance
Spend only on what you value
Maximize retirement plan savings
Make a plan to become debt-free
Top off the emergency fund
Plan for the financial needs of family
Invest outside of retirement accounts
Check asset allocation & rebalance
Invest for passive income
Monitor your budget monthly
Fine-tune insurance coverage
Review your investments annually
Prepare will and estate plans
Consider hiring a financial advisor
Next, let's cover each of these points about how to become wealthy in your 40s in more detail. Then you can decide which ones apply to your unique plans. For growing your money and increasing your wealth.
Assuming you are at or near 40, I'm going to guess this is not the beginning of your wealth journey. Starting from nothing.
So, to kick it off, let's discuss making money in your 40s…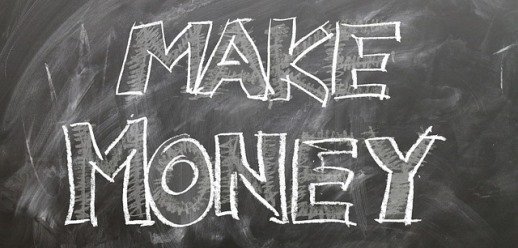 Maximize Earnings Power
Because you combine high skills and experience at this stage in life. Your 40s is a great time to maximize earnings.
Consider these 3 ways to make more money from your primary income source. That income source being your job.
Ask for a raise. And get paid more for doing what you do today.
Climb the ladder at your current employer. Seeking higher levels of responsibility. And the compensation that comes with it.
Change employers. Seek out more money for the value you provide by working for someone new.
And be sure to put your best foot forward on paper. Specifically, your resume.
And if you need help with that, consider MyPerfectResume. You can learn more about MyPerfectResume here.
Then, look to add to and diversify your income sources. It's a good way to build wealth at 40.
Diversify Income Streams
First, consider other ways to make an income from your activities. Because we are still talking about trading your time for dollars.
But, they are still good tips for attracting wealth. Some suggestions:
Has your partner spent their recent years out of the workforce raising kids? And those kids are now more independent.
Then become a dual-income household. Since your 40s are a good age to reenter the workforce.
Next, do your skills lend themselves to hourly consulting or project work? If yes, make a side income selling those skills on an hourly basis.
Have a viable small business idea? Then start a side hustle. To earn some extra cash.
If you think you may like taking consumer surveys. Consider getting paid cash for doing so using Survey Junkie.
You can learn more about Survey Junkie here.
Once you have tapped out your income from activities. Look to create income from your assets…
Create Passive Income
Use your present assets. Or, acquire new assets. To make passive income.
Here are some ways to go about it…
Rent out your car. Also known as car sharing.
There are companies like Hyrecar in this space. That can help you get started.
Rent out your real estate. Whether it is a room in your home. The condo you just moved out of. Or, your vacation home on the beach.
Reposition your financial assets. I will have some more thoughts about investing in your 40s a little later.
But for now, realize that your investments in financial assets can be an excellent source of passive income. From interest and dividends.
Okay. It's time to transition. With your earnings addressed by making more income in your 40s. Let's move on to reducing expenses…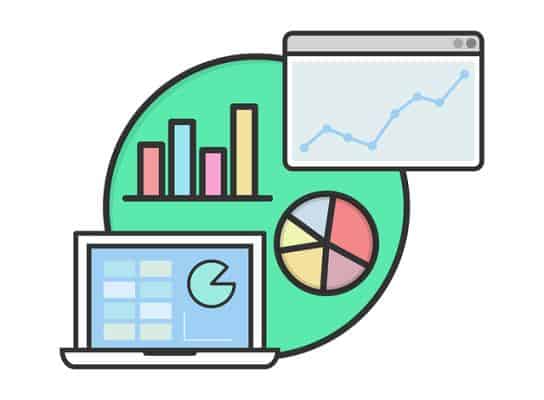 Downsize Your Housing
First of all, it's possible that during your 40s your nest will empty. If it hasn't already.
Furthermore, housing costs usually take up the largest share of a household budget. So, consider reducing these costs through downsizing.
Because a smaller footprint comes with lower mortgage payments, real estate taxes, utility bills, and insurance costs.
Refinance Your Mortgage
On the other hand, if you decide to stay put for a while. Refinance your mortgage.
And take advantage of historically low-interest rates. To reduce your monthly payment.
But don't take any cash out from the transaction. Leave that equity in your home.
Because you will want to eliminate that mortgage in your 50s. In the meantime. Get the best rates for your mortgage or debt consolidation.
Lending Tree has excellent rates on a variety of lending products. And you can learn more about Lending Tree here.
Speaking of home equity…
Drop Your Mortgage Insurance
Use the equity you have built to your advantage. Specifically, once your mortgage falls to 80% of your home's original appraised value. You can ask your lender to drop the mortgage insurance.
You may also ask for a new appraisal to achieve these savings. And it's a smart move if you think your home has increased in value since your purchase.
Either way, don't pay for this insurance. When you are not required to do so.
Spend Smart On Automobiles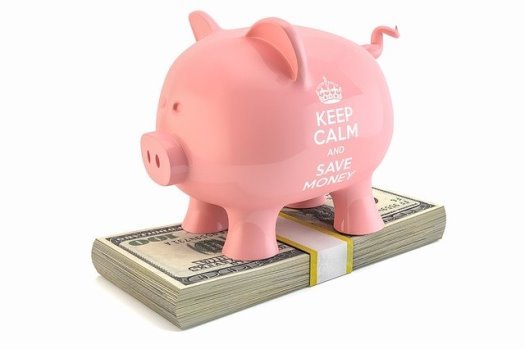 After housing, autos often consume a high portion of a household budget. Furthermore, controlling your spending in this area is pretty straightforward.
Hang On To Your Wheels To Build Wealth In Your 40s
Keep your vehicles as long as practical. Before buying another one.
This is always a balancing act. Because you don't want to spend a lot of money on costly repairs and maintenance. On an auto that is well past its prime years.
So, every time you pull in for an oil change. Pay attention to those inspection reports. To see what repairs may be on the horizon.
Ask your mechanic questions. To avoid costly surprises.
Buy Used Autos To Grow Wealth In Your 40s
Then when it's time to upgrade. Be sure to buy a used vehicle.
Since the first year of ownership of a new auto. Is generally the most expensive.
This is because of the steep decline in value. After a new car is pulled off the lot.
Check Your Auto Insurance
Next, let's think about auto insurance. And how to save money in your 40s from this area of your budget.
Bid Out Your Auto Insurance To Gain Wealth In Your 40s
First of all, it's a good idea to bid out your auto insurance every few years.
Because it's common for insurance carriers to raise rates annually. Until they are challenged with a competitive bid.
Assess Your Deductibles To Amass Wealth In Your 40s
Furthermore, assess your deductibles.
If you have an emergency fund. And a good driving record. Higher deductibles will reduce your insurance premiums.
Selectively Eliminate Coverage To Create Wealth In Your 40s
Finally, consider eliminating comprehensive and collision insurance. These coverages are not required by law.
So, if you have high mileage, low-value vehicles parked in a garage. Plus, a good driving record. And an emergency fund.
Then you may be paying for insurance you do not need.
Self-Insuring To Accumulate Wealth In Your 40s
Realize that higher deductibles and dropping insurance coverage are a form of self-insurance. You are taking on a risk. Rather than paying an insurance company to take the risk off your hands.
Self-insuring is not for everyone. But, in the right situations, it's a great way to reduce insurance premiums. And start saving money in your 40s.
Now we have covered two of the biggest spend categories: housing and autos. But, I have one final word on reducing expenses. This is one of the best ways to save money in your 40s…
Spend Only On What You Value
By the time you hit 40, you should have a good idea of what you value in life. Be it travel, movies, home renovations, fine foods, wine, attending sporting events, or something else.
What you value is unique to you. So whatever it is, allocate money to it in your budget.
Then reduce expenses everywhere else. This line of thinking is a good way to bring abundance into your life.
Here's another suggestion. It is a way we like to save money. By getting cash rebates on everything we buy online.
To do so, we use the cashback app by Rakuten. And get cashback on all our online purchases. Plus, for a limited time, get $10 just for signing up and making your first buy.
You can learn more about Rakuten here.
Okay. We have covered maximizing earnings. And reducing expenses.
Now, it's important to use that extra cash flow wisely. To achieve your savings goals.
Because in your 40s, there are many priorities for the wealth you are creating.
And, here are some suggestions for long-term savings goals…
Maximize Retirement Plan Savings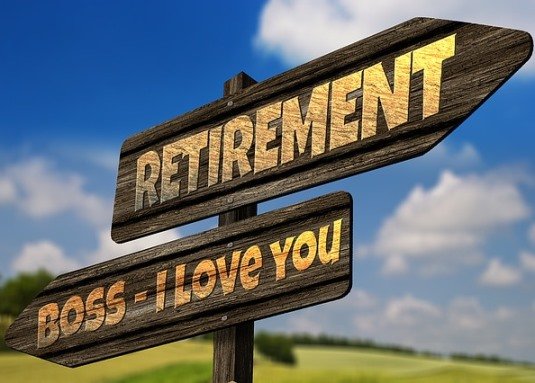 Increase your savings rate for a secure retirement.
Because it takes time to build retirement savings. But, in your 40s, time is still on your side.
Fortunately, the government and most employers have made saving for retirement fairly easy. So, here's how to save for retirement in your 40s…
Use Employer Retirement Plans To Build Wealth In Your 40s
First, max out contributions to your employer's 401(k) or 403(b) plan. Plus, most employers will also contribute to your account.
But you must participate. And participate at a minimum level to receive the employer match.
So, check with your human resources department. And get signed up!
Use IRAs To Build Wealth In Your 40s
If you have earned income, but don't have access to an employer plan. Then max out a traditional IRA. With pre-tax contributions.
Second, fully fund a Roth IRA. While the contributions will not be pre-tax. You never pay a penny of tax when you take withdrawals in retirement.
If you have been meaning to open and fund an IRA. Don't delay. Because retirement will be here faster than you think.
M1 Finance has easy to open online IRA accounts. And excellent money management and investing tools to help you get started.
You can open an IRA with M1 Finance here.
Use An HSA To Build Wealth In Your 40s
Finally, consider a health savings account (HSA). These accounts are an outstanding way to use your earnings and save for medical expenses free of income taxes.
And if you do not need the funds in your HSA for medical expenses. Then the account doubles as tax-deferred retirement savings.
But understand, taxes will be due upon withdrawal. If the funds are not used for qualified medical costs.
Make A Plan To Become Debt Free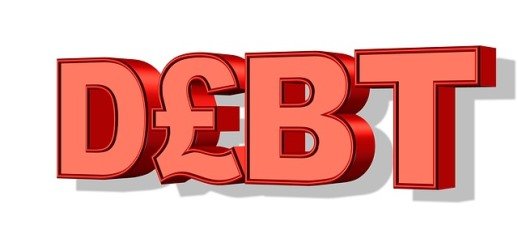 When it comes to debt. You have taken care of your mortgage. By refinancing and eliminating mortgage insurance.
Next, look at all of your other debts. Because to build wealth by 50. All of your non-mortgage debt should be eliminated.
So, make a plan to eliminate these other debts:
Credit card debt
Student loans
Auto loans
Personal loans
Get your credit cards paid off first. Then, by reducing all of your debts. And making all of your payments on time. Your credit score will improve.
Do you need to check your credit score? And see where you stand.
Then try Credit Karma. It's completely free to sign up and use.
So, retirement and debt reduction are important long-term considerations. But some short-term savings needs must also be addressed…
Top Off The Emergency Fund
Most financial experts recommend having 3-6 months of living expenses on hand. In case of emergency. Hopefully, you put your fund in place as part of financial planning in your 20s.
So, check your emergency fund balance against your monthly expenses. Consider taking it to 6 months if you have not already done so.
Don't let an emergency derail your finances in your 40s. Also, put your emergency fund in a high interest-bearing savings or money market account.
CIT Bank has some excellent options. Check out their rates and see if you can earn a little more passive interest income. Off of your emergency funds.
You can learn more about CIT Bank account options here.
Plan For The Financial Needs Of Family
You and only you are going to take care of your retirement, debt reduction, and emergency funding. That's why those savings goals in your 40s are your most critical priorities.
But it is also important to assess your family situation as part of a long-term wealth plan. And make some hard decisions on what you can and cannot afford.
First, your children. And saving for their education.
Most financial experts suggest your retirement savings come first. Then, your children's college funds.
Second, your parents. And supporting them financially. If it is required.
How you allocate your money when it comes to family? Well, these are tough decisions that only you can address. But address them you must in your 40s.
That completes our discussion about savings goals. Investing wisely in your 40s is our next group of topics…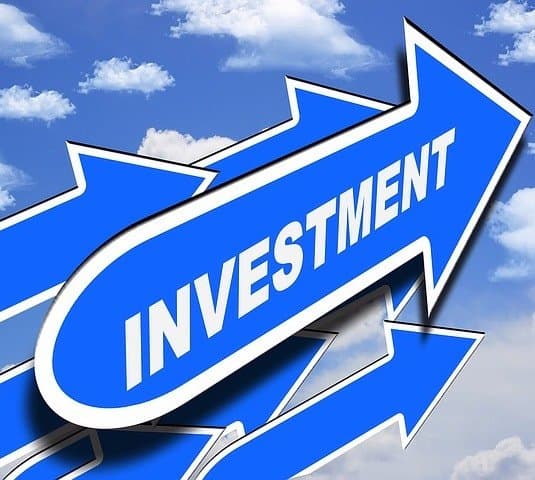 Invest Outside Of Retirement Accounts
If you have all of the savings goals handled that we have discussed thus far. Then congratulations. Now you have more options for investing at 40.
With any money left over, make additional investments outside of your retirement accounts. Stocks and low-cost exchange-traded funds (ETFs) are the best investments in your 40s.
These investment types are easy to buy and hold in an online brokerage account. And my favorite choice for an online brokerage account is Webull.
The Webull app is fast and easy to use. Plus it has great stock research capabilities.
And for a limited time, Webull is offering free stock to those who open and fund their account. You can learn more about Webull here.
Check Asset Allocation & Rebalance
Don't let a collapse in the financial markets ruin your wealth in your 40s.
So, as you transition out of wealth planning in your 30s. Make sure your assets and investments are allocated properly.
For diversification purposes, this is 1 possibility for how your finances should look in your 40s. As far as asset allocation models go:
Risk-free assets – 10%
Bonds – 20%
Real estate – 20%
Stocks – 50%
Of course, the asset allocation choice is yours. Just remember that higher allocations to real estate and stocks mean a greater risk of loss in the short term.
But based on history, stock and real estate offer better long-term investment returns. Versus cash or bonds.
Do you need to increase your allocation to real estate investments? If so, crowd-sourced real estate platforms have brought improved options to the average investor.
And one of the best platforms for low account minimums. And reasonable investment fees is Fundrise.
You can learn more about Fundrise here.
Invest For Passive Income
As you learn how to invest in your 40s, you can seek additional passive income streams from your financial assets.
Be it interest from interest-bearing accounts. Or, dividends from dividend stocks.
Would you like to buy and hold high-quality dividend stocks? That's what I do to build my passive income streams.
But the challenge is taking the time to pick the best dividend stocks for regular income. To save time, I use the Simply Investing Report.
Simply Investing delivers timely dividend stock recommendations to my inbox every month. Plus insightful stock analysis.
You can learn more about the Simply Investing Report here.
From my perspective, passive income from investments is outstanding. As a way to supplement income in retirement.
Okay, one last group of financial planning tips for your 40s. They address money management issues you should be sure to consider.
Once I get through these next few points. I'm ready to wrap up.
Monitor Your Budget Monthly
Set a budget every month. Then do your best to stick to it.
At the end of each month, compare your actual expenses. To your budgeted expenses by major spending category.
Reflect on how you are doing. Make adjustments as you go.
Don't beat yourself up if you overspend during a given month. Learn from it. And do better moving forward.
Then make this monthly routine part of your good money habits.
Fine Tune Insurance Coverage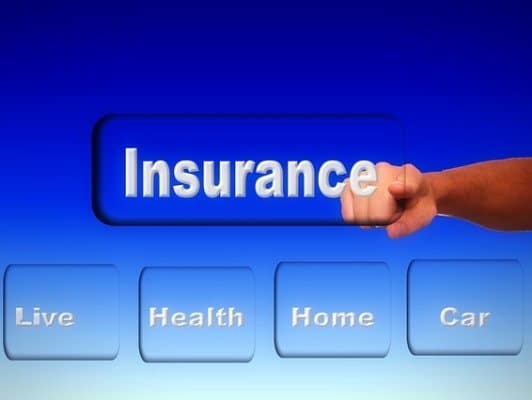 We have already discussed a couple of possibilities for reducing insurance premiums. But step back and make sure you have all of the right insurance plans in place.
What is my simple insurance rule of thumb? It is to cover only what you cannot afford to lose.
Thus, the greater your assets in your 40s. The more you can afford to self-insure.
But make self-insurance decisions wisely. And be sure to address the following forms of insurance as part of your financial planning. To avoid bad luck with your money in your 40s.
Forms Of Insurance To Protect Wealth In Your 40s
Property & liability insurance. For loss to home, possessions, and autos.
Life insurance. When family or loved ones are dependent on your earnings.
Umbrella insurance. Additional liability coverage. For those households approaching a million dollars net worth.
Health insurance. To protect against the high cost of unexpected health care expenses.
Disability insurance. To protect the earnings power that you are maximizing in your 40s.
Long-term care insurance. In the event, you or your partner needs care in your advanced years.
Long-term care insurance is optional in your 40s. But something to think about.
Because the longer you wait. The more expensive long-term care insurance premiums become.
Review Your Investments Annually
We have already discussed asset allocation. And making sure your assets are in line with your chosen targets.
So, check back in on your asset allocation once a year. Twice at the most. And rebalance to your targets.
For monitoring wealth in your 40s. I like and use Personal Capital.
With Personal Capital, pull all of your spending and investments together in one place. It makes your monthly budget reviews and periodic investment analysis a breeze.
So save yourself some time. And sign up with Personal Capital here. Best of all, it's completely free!
Update Will And Estate Plans
Having success attracting money means this. Putting plans in place for the end of life.
If you have already put a will and estate plan together. Then be sure to review them.
Make sure to double-check your wishes about the distribution of your assets. And the powers you have granted to others. See if they are still appropriate for your current life situation.
If you have not handled your end-of-life documents. Legal experts typically recommend the following getting these in place:
Will
Power of attorney for financial matters
Power of attorney for health care
There are more advanced methods of estate planning too. For those with higher levels of net worth in their 40s.
Such as setting up one or more trusts. To minimize estate taxes.
But the above 3 items are the basics everyone in their 40s should have in place.
Consider Hiring A Financial Professional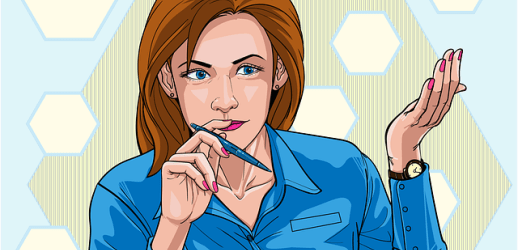 We have covered a lot of ground today. So, last but not least. Consider a professional financial advisor.
For any or all of the areas discussed. Where you do not feel comfortable handling them on your own.
Stick with a fee-only financial advisor. Someone that's gets paid only for their time.
Not by commissions for selling insurance or investment products. That type of compensation creates a conflict of interest.
Okay, that's my best 21 tips for how to build wealth in your 40s. Let's wrap up with a summary.
Summary: How To Build Wealth In Your 40s: 21 Tips
My best tips for building wealth in your 40s include:
Maximize earnings power
Diversify income streams
Create passive income
Downsize your housing
Refinance your mortgage
Drop your mortgage insurance
Spend smartly on automobiles
Check your auto insurance
Spend only on what you value
Maximize retirement plan savings
Make a plan to become debt-free
Top off the emergency fund
Plan for the financial needs of family
Invest outside of retirement accounts
Check asset allocation & rebalance
Invest for passive income
Monitor your budget monthly
Fine-tune insurance coverage
Review your investments annually
Prepare will and estate plans
Consider hiring a financial advisor
Now, it's time to get busy with your finances in your 40s. As I mentioned earlier, get these areas right. And maybe you will become a millionaire by 50.
More Reading About How To Build Wealth In Your 40s
My Favorite Resources For The Best Ways To Build Wealth In Your 40s
Throughout the article, I mentioned several of my favorite finance resources. I have summarized them here for your convenience.
Best of all, most of them are free to sign and up and use. To build wealth in your 40s.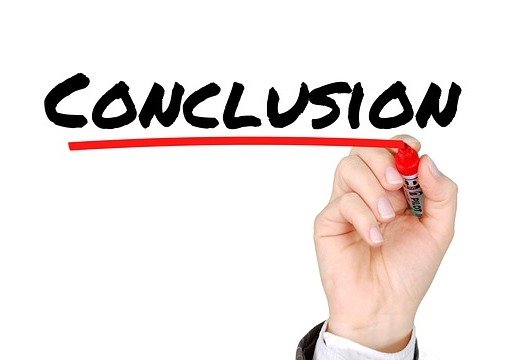 Author Bio, Disclosure, & Disclaimer: Please join me (Tom) as I try to achieve my goals, find my next place to live, and make the most of my money. However, I am not a licensed investment adviser, financial counselor, real estate agent, or tax professional. Instead, I'm a 50-something-year-old, early retired CPA, finance professional, and business school teacher with 40+ years of DIY dividend investing experience. I'm here only to share my thoughts about essential topics for success. As a result, nothing published on this site should be considered individual investment, financial, tax, or real estate advice. This site's only purpose is general information & entertainment. Thus, neither I nor Dividends Diversify can be held liable for losses suffered by any party because of the information published on this website. Finally, all written content is the property of Dividends Diversify LLC. Unauthorized publication elsewhere is strictly prohibited.
How To Build Wealth In Your 40s