Improve Yourself By Achieving Medium-Term Goals
Let's review some medium-term goals examples today.
Also, some tips for selecting, setting, and achieving your mid-term goals.
Doing this activity right means one thing. Specifically, setting yourself up for personal success in life.
So, let's get moving. Starting by breaking today's examples of intermediate-term goals into several categories…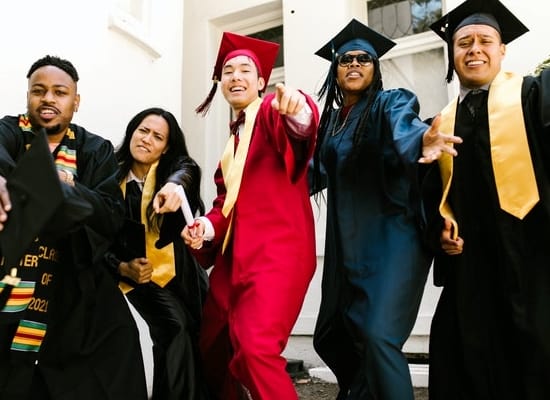 Disclosure: At no cost to you, I may get commissions for purchases made through links in this post.
List Of Medium-Term Goals Examples
7 types of mid-term goals with 5 examples each. Gives us 35 in total.
Thus, providing you with an inventory to choose from…
1. Medium-Term Personal Goals Examples
Personal goal setting is mainly related to family, friends, and other things that are important to you as an individual.
For example…
Expand your network of friends
Become a better family member
Improve your listening skills
Find your perfect place to live
Complete an item on your "bucket list"
2. Medium-Term Career Goals Examples
For your career goals, consider things you want to achieve at work or in your chosen profession.
Such as…
Develop a new job skill
Cross-train in another functional area
Get international experience
Earn a promotion
Find and work with a mentor
For career success, a good resume is a must. I like MyPerfectResume for making your resume the best that it can be.
3. Medium-Term Business Goals Examples
For anyone who owns and operates a company. No matter how large or small.
A robust set of business goals are key to its success, sustainability, and profits.
Consider these examples…
Develop a business plan
Increase customer satisfaction
Increase market share
Improve profit margins
Increase shareholder value
Furthermore, it can sometimes pay to outsource non-core business processes. Allowing you to focus on what matters the most for your business.
Many companies choose to start with outsourcing accounting and financial management.
4. Medium-Term School Goals Examples
If you are continuing your formal education. That's where school, study, and good goals for students come into play.
So, for all of you students reading this today, think about these options…
Get accepted at your chosen school
Earn all "As" next academic year
Work in an internship program
Earn a professional certification
Graduate at the top of your class
5. Medium-Term Money Goals Examples
Everyone should set and achieve mid-term financial goals.
Why?
Because money matters in life!
So, some financial goals that may make sense include…
Accumulate a specified amount of money
Payoff all debt
Buy a home
Diversify your investments
Maximize your retirement plan savings
Furthermore, for an all-in-one free money management tool, Personal Capital is tough to beat.
It's great for managing your spending, budgeting, and seeing all of your investments in one place.
Finally, to assist with your medium-term savings goals. Try the app from Rakuten. For earning cash rebates on all of your online purchases.
6. Medium-Term Fitness Goals Examples
You can't be your best when you don't feel your best. That's where fitness comes into play.
So, here are some examples of goals to improve your fitness level…
Achieve better nutrition
Exercise 3 times per week
Hit and maintain your target weight
Join a recreational sports team
Do your personal best
7. Medium-Term Learning Goals Examples
Lifelong learning occurs after your formal education is completed. So, never stop learning with goals of this type…
Learn to meditate
Master a foreign language
Adopt a new technology
Join a club
Become a better listener
Okay. Now you have a solid group of medium-term goals to consider.
Next, let's discuss the particulars of this specific type of objective.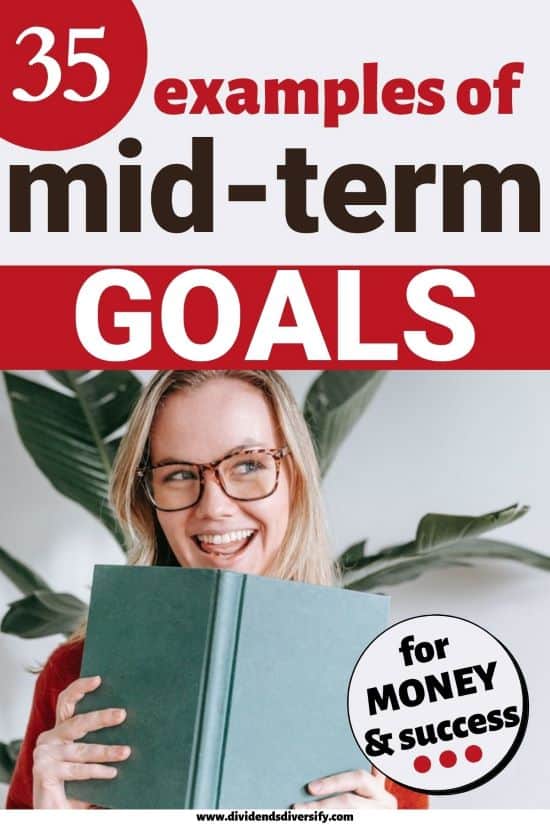 What Are Medium-Term Goals
First of all, a goal is an objective or outcome. Something that a person envisions, plans for, and commits to achieve.
Furthermore, medium-term goals are also known as mid-term goals or intermediate-term goals. I have used these terms freely throughout today's article. Since they mean the same thing.
Finally, they are differentiated from other types of goals by the expected time frame for which they will be completed. Specifically, more than 1 year but less than 5.
Types Of Goals
I just mentioned the time required to complete a goal. And that brings us to other types of goals.
First, there are short-term goals. They are expected to be completed within less than a year.
Second, we have long-term goals. However, accomplishing your long-term goals takes at least 5 years.
Regardless of a goal's duration. They can be related to any part of your life.
I like to break them down into logical categories. Representing important areas of almost everyone's life.
Specifically…
Personal
Career
Business
Formal education
Financial
Fitness
Lifelong learning
What Is The Importance Of Medium-Term Goals?
Medium-term goals are important because they reflect the core aspects of your life.
They have substance. Where serious time, thought, effort, and multiple steps are involved to achieve them.
On the other hand, they are not too distant. Where they seem unimportant and unrealistic. Something to be put off for another day, month, or year.
Thus, they break up important accomplishments in your life. Into manageable pieces over the next few years.
How To Choose Your Medium-Term Goals
You can't set and realistically expect to achieve all 35 I have outlined for you today. Nor should you try.
So, here are a couple of frequently asked questions about making your choices. And for choosing good medium-term goals.
How Many Medium-Term Goals Should I Have?
Stick with a manageable number. Let's say 5-7.
Since you are going to have at least one year and up to 5 to complete each one. One or two isn't enough
However, don't select more than 7. Because you may get overwhelmed.
What Medium-Term Goal Categories Should I Focus On?
Consider a balanced approach. And select one goal from each category.
Or, focus on one or two categories that mean the most to your life over the coming several years.
For example, students may want to focus on the school category and career category.
If you just started a new business. Then, put a focus on your business goals.
And it's always a good idea to have at least one objective from the personal goals category.
Hopefully, you get the idea. Pick 1 to 3 goals from the 2 or 3 categories that mean the most to you over the next several years.
Are There Other Ways To Find Medium-Term Goals?
You do not have to limit yourself to the 35 examples I have provided today. For more options…
First, scroll back up to each of the categories and goals I described above. There you will see I have linked out to a more comprehensive article on the specific goal category. Where you will find many more examples to consider.
Second, you can try a brainstorming session. Where you let your mind run free about possible goals. Make a list as you think of them. Don't limit yourself. There are no wrong answers during a brainstorming session.
Third, develop a long-term vision for your life. Think about your goals 5-10 years out.
Determine what the perfect you will be at that time. Ask yourself questions like this:
Where will I live?
Who will I spend my time with?
Where will I work?
How much money do I want to have?
What will my educational accomplishments be?
Then set medium-term goals as your plans for how to make the answers to these questions a reality.
Next, after you have selected the goals that you would like to achieve. It's time for setting them…
How To Set Medium-Term Goals
And when it comes to goal setting, I recommend making SMART goals.
SMART is an acronym that stands for:
Specific
Measurable
Achievable
Realistic
Time-sensitive
Allow me to explain…
First, your goals must be specific.
Thus, make them as detailed as possible. Identify exactly what you want to accomplish.
Second, make them measurable.
Do this by determining what successful completion means to you.
Third, each one should be achievable.
Yes, you want to stretch yourself. But, there is no reason to set a goal that can't be achieved.
Fourth, ensure they are realistic.
Let's say you are 18 and want to be the President of The United States in 5 years. Is it achievable? Yes. We live in a democracy. Any citizen can be elected President.
But is it realistic? Probably not. The youngest president ever elected was 43 years old.
Fifth, every goal should be time-bound. Meaning you must set a deadline for when it is to be accomplished. Doing so creates urgency and commitment.
So…
You have selected several goals. And you have set them using the SMART goal setting system.
Next up, we have tips for achieving your dreams…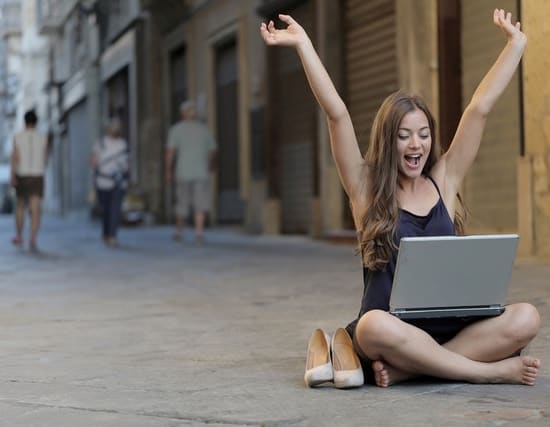 How To Achieve Medium-Term Goals
A few tips to improve your odds of success…
1. Write Them Down
Make your written goal as detailed and specific as possible. Include your date when it is to be achieved.
2. Outline A Plan For Achieving Each One
Do so by breaking it down into smaller goals. And more manageable steps.
Include what you want to accomplish in your pursuit this month, next month, next quarter, and so on.
These will become your milestones with dates. For achieving your objectives that are years out. Thus, they become your short-term goals.
3. Take Action
Act on your goals every day. Or, at least every week.
Look at your near-term milestones. And develop daily activities around them.
Put something related to your goals on your daily to-do list.
4. Monitor Your Progress
With a medium-term deadline established of between one and five years. Also, shorter-term milestones that you have put in writing as part of your goal planning. Monitoring your progress becomes much easier.
If you are falling behind. Determine why and what can be done to get back on track.
Be flexible. Because unexpected things can and will come up to throw you off course. Sometimes your objectives and life priorities change. So, be ready to adapt as necessary.
Okay. Now you have plenty of medium-term goals examples to choose from. And some good tips for selecting goals, setting goals, and achieving them.
So, allow me to wrap up with a few parting thoughts…
Medium-Term Goals Examples And How To Achieve Them
In my opinion, medium-term goals should be at the core of a person's goal-setting activities.
For one, they break down into near-term steps. Becoming the foundation for a person's short-term goals.
Secondly, they become the building blocks for long-term goals. To achieve that vision you have created for yourself 5-10 years into the future.
So, follow the steps outlined today. To…
Select several from the goal categories
Set them in writing with the SMART system
Break them into a plan of shorter-term steps
Act on your plan
Monitor your progress
Adapt as necessary
Good luck setting and achieving your objectives and achieving exactly what you want out of your life!
More Reading For Success And Prosperity
Check out our archive of articles about…
Money, Goals, Business, and Life
Great stuff to help you reach your full potential!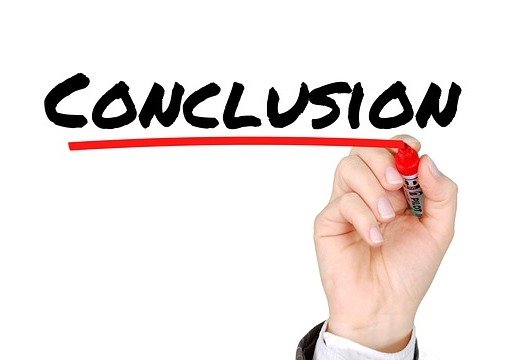 Disclosure & Disclaimer: I am not a licensed investment adviser, financial adviser, or tax professional. And I am not providing you with individual investment advice, financial guidance, or tax counsel. Furthermore, this website's only purpose is information & entertainment. And we are not liable for any losses suffered by any party because of information published on this blog.
Examples Of Medium-Term Goals Explained