Never retire philosophy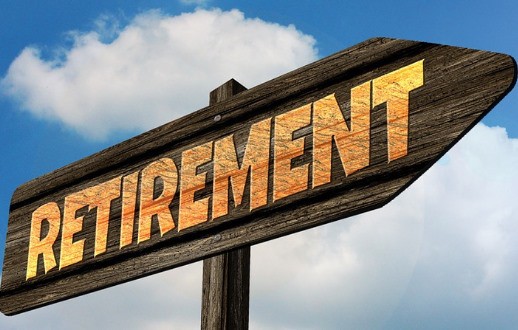 I started down the path to financial independence at about the age of 30.  I was pretty good with my finances before that.  Not great.  Just pretty good.  However, the grind of work made me dream of a better way of life.
Mrs. DD (my wife) and I got married a few years later.  She and I shared similar thoughts about personal finance and how it could shape the future.  So we doubled down on our careers, worked hard, increased our earnings, saved and invested for a better way of life.
As the years passed, financial independence became a reality.  With that reality came serious thoughts about what we would do with our time.  Neither of us were comfortable with a life devoted to leisure and travel.  And, retirement seemed like a concept for older people not a couple of 40 somethings.  We wanted to retire happy.
NEVER RETIRE PHILOSOPHY
Mrs. DD left her corporate career first and started working part time at a public library.  While doing so she earned a master's degree in Library Science so she could pursue professional positions in that field.  A few years later, I left the corporate world and went back to school.  I earned a master's degree in Accounting so I could teach at the college or university level.
Our work, but never retire philosophy started to take shape.  We were on a path to working in our dream jobs.  Not jobs with the sole purpose of competing in the business world to maximize our compensation.
Fast forward a few years later and by coincidence we ended up working at the same university.  Mrs. DD is an academic librarian and I teach graduate courses in accounting and business.  We even sold our house last year and moved to reduce the commute time to our academic employer.
TROUBLE KNOCKS AT OUR DOOR
If you keep up with higher education, you might know that enrollment is dropping at many schools.  The millennial generation has pushed through the educational system.  The economy is at full employment so the pool of potential students choose to work rather than further their education.  Our school's enrollment has been no exception to these trends.
This spring our university completed a significant cost cutting initiative to right size staffing and costs for this new reality.  It has impacted both of us.
MRS. DD
The university library staff was reduced from 14 to 10.  Of the remaining 10, 2 were asked to take 10 month contracts.  Thus, they were furloughed with out pay during the summer.  Employer 401k contributions for all benefit eligible employees were reduced by more than 50%.  Mrs.  DD was one of the lucky ones.  She made it through the staff reductions.  Her compensation will only be effected by the reduced 401k contributions.  However, she will pick up more responsibilities to account for the reduced staffing.
MR. DD (That's me – Tom)
I have been teaching at the University for about 4 years.  I work on a part-time contract per course basis.  It took me a couple years to build my teaching schedule to what I considered an optimal level for me.  The graduate business school operates on a quarter system and for the last year and half I have taught 2 classes per quarter.
With preparation, class time and grading that schedule worked out to about 800 hours of work per year.  Perfect for me.  Just enough to make a little money, stay engaged and do something I like.  But, still have plenty of free time to do whatever I choose.  Unfortunately, due to the lack of enrollment, my summer classes have been cancelled.
For the first time in the last year and half, I'm not teaching this quarter.  On the other hand, I have 2 classes scheduled for the upcoming Fall quarter.  They will probably meet the minimum enrollment numbers, but there is no guarantee.  If not, they may be cancelled.
CONCLUDING THOUGHTS – NEVER RETIRE PHILOSOPHY
The experience has brought out a range of thoughts and emotions.  Some have taken us back to our corporate years:
First of all, when you choose to work, you are subject to the whims and challenges of the work place

Financial independence can significantly reduce workplace stress and uncertainty, but it still can take a mental toll

Higher education is kinder and gentler than Corporate America, however it is still subject to the cold reality of revenues and costs

Change is the only constant, it's best to plan for it and embrace it

Flexibility is key in addition to remaining open to new and different possibilities

Change creates opportunity – I've been asked to be part of a team to design, transition & teach classes in a new on-line format

Finally, retirement is great, but just like working, I only want it on my terms, not my employers
For another perspective on challenges in the work place, check out Caroline's article at Money Scrap:  Could Getting Laid Off Be The Right Opportunity For Me To Retire Earlier?
WHAT ARE YOUR THOUGHTS?
Readers, have you or a close family member experienced a job loss due to downsizing?  How did you handle it?  Did change create new opportunity?  Do you agree with the never retire philosophy?
Or, for a bit lighter conversation, what should I do with my free time this summer?  Work on my sun tan?
SUBSCRIBE
In addition, be sure to subscribe.  As part of your subscription, you will get 20 wealth building and investment tips free!  Most noteworthy, never miss a new post.  I will send a weekly email to all subscribers with a link to the current weeks new content.  Last but not least, thanks for visiting.