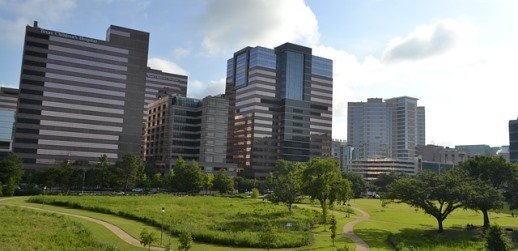 Dividends from real estate investment trusts are an excellent form of passive income. Today, we have a guest post on this topic…
Are you are looking for a way to make money in real estate without having to deal with all of the normal hassles of being a landlord to all kinds of horrible tenants? Then, REIT investing may be an option for you to consider.
Most people have never heard of this type of real estate investing before. When you are looking for ways to diversify your investment portfolio, real estate is a great choice. Many people wonder how investors who don't even own their own homes turn into other people's landlords.
What Exactly Are REIT Investments?
REIT stands for Real Estate Investment Trust. It refers to when a company owns, bankrolls, or manages income-creating real estate. The rent that is generated from each property the company collects is distributed to the real estate shareholders as portfolio dividend income.
This works similarly to ETFs and mutual funds. REIT trades are completed on the market exchanges. It allows several independent investors to pool their money together in order to make investments in larger real estate opportunities they wouldn't have been able to afford alone.
When you purchase stock in REITs, you will own a small portion of an office or luxury apartment building that has been bought by a large company. Because of the nature of investing in real estate, REITs usually perform best in low-interest rate markets. When in a high rate market, the ride is a bit bumpy for REIT investors.
Related: 60+ investment assets that appreciate in value
Qualifying For REIT
There are many guidelines a company has to adhere by in order to qualify as a REIT. These guidelines were put into place by Congress. They are to include the following:
Considered a corporation under the IRS revenue code
Has more than 100 shareholders
Has a board of directors managing it
Does not have more than half of its shares held by five or fewer individuals
Needs 75-percent or more of its assets in US Treasurys, cash or real estate
Net income needs to be generated from real estate transactions of at least 75-percent
95-percent of REIT's income needs to be passive
Most of the taxable income needs to be paid out to shareholders by dividends
Types Of REITs
There are two different types of REITs and they include equity and mortgage. The most common type of REIT is equity. With equity REITs, the company will purchase, manage, remodel, build and sell real estate.
Most of the revenue generated from equity REITs comes from the rental income produced from an asset portfolio. The types of real estate assets equity REITs invest in include industrial, office, residential, retail, and hotels. These companies will often specialize in specific property types. A residential equity REIT will invest mostly in single-family homes or smaller apartment buildings. Retail REITs will typically specialize in strip malls and shopping centers.
Mortgage REITs differ from equity REITs because they do not typically purchase real estate themselves. They will lend money to other real estate investors looking to purchase properties or buy existing mortgages. Revenue from mortgage REITs is generated from mortgage loan interest that is paid.
Either type of REIT can be part of an investing for income strategy.
Conclusions – How To Make Income From Investing In REITs
Just with most investments, it will take money to make money. REITs will often pay out high dividends and can increase over time as the property gains value and appreciates.
There are many companies that allow investors to get into REIT investing with as little as $500 to start. A company called Fundrise will offer crowdfunding investment options for real estate newbies to get started in real estate without any experience.
REIT ETFs are exchange-traded funds that allow investors to begin investing with as little as $3,000 to start.
Other Investing Articles
Author Bio, Disclosure, & Disclaimer: Please join me (Tom) as I try to achieve my goals, find my next place to live, and make the most of my money. However, I am not a licensed investment adviser, financial counselor, real estate agent, or tax professional. Instead, I'm a 50-something-year-old, early retired CPA, finance professional, and business school teacher with 40+ years of DIY dividend investing experience. I'm here only to share my thoughts about essential topics for success. As a result, nothing published on this site should be considered individual investment, financial, tax, or real estate advice. This site's only purpose is general information & entertainment. Thus, neither I nor Dividends Diversify can be held liable for losses suffered by any party because of the information published on this website. Finally, all written content is the property of Dividends Diversify LLC. Unauthorized publication elsewhere is strictly prohibited.
Passive Income REIT Investing Explained