Is VTI A Good Investment?
Our subject for the day is a VTI review.
VTI is the stock ticker symbol for the Vanguard Total Stock Market ETF (NYSEARCA: VTI).
Investing in index funds, such as VTI, is a great option. Especially for anyone not interested in managing a portfolio of individual stocks.
So, let's dive into this total U.S. stock market index fund…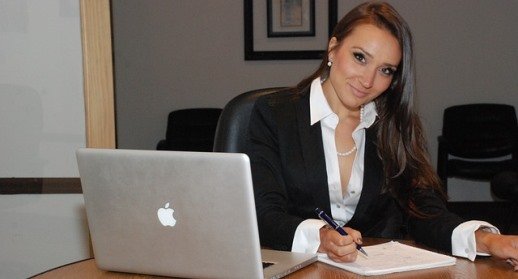 Disclosure: At no cost to you, I may get commissions for purchases made through links in this post.
VTI Review
I do not currently own VTI. So, why write and publish a review about the VTI ETF?
To explain why and introduce this article, here is a brief personal story.
Regular readers know that I am a do it yourself (DIY) investor. And have been since I bought my first stock at the tender age of 10.
But you might not know that I provide money and investment management advice. Just for a small group of family and friends.
A Friend With An Investing Question
One of my long-time friends, Alex, recently asked for some advice. She said her self-directed IRA had too many holdings. It had become overly complex and was underperforming. So, she asked me what to do.
I've known Alex for a long time. And I'm familiar with her age and risk tolerance, an important investing principle.
After reviewing the holdings in her account, I suggested she sell everything. And put 50% of the proceeds in VTI stock.
Then put the remaining money in the Vanguard Total Bond Market ETF (NASDAQ: BND). Because bonds are important to one's investing plan.
Then, I suggested she look at the account once or twice per year. And rebalance the 2 holdings back to a 50/50 asset allocation. This is known as a passive indexing and rebalancing investment strategy.
As I said, I do not own VTI. But, I'm very familiar with it. And now I'm recommending it to one of my friends.
A Simple Investing Plan For My Friend
I suggested to her that this is a very simple investment plan. Just for my friend, a very smart but busy lady.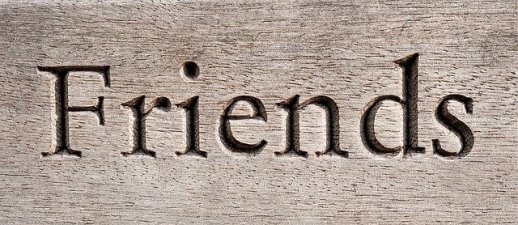 I had one more suggestion for Alex. That she use Personal Capital to manage her entire financial picture.
Personal Capital is an excellent online tool. And best of all it's free to sign up and use.
That's enough about Alex and me. It's time for my investment research and writing to come together for YOU.
In the form of a comprehensive VTI review. The Vanguard Total Stock Market ETF.
Investing To Turn A Little Money Into A Lot
And, before we are done, I will show you how this simple investment plan can turn a little money into a lot. Specifically, how to turn $10 into $100,000 investing in VTI.
Let's dig into our VTI review right now.
Definition Of An ETF
Let's start with the basics. I will summarize the definition of an ETF from Investopedia.
An exchange-traded fund (ETF) is a collection of securities—such as stocks—that tracks an underlying index.
An ETF is called an exchange-traded fund since it is traded on an exchange just like an individual stock. The price of an ETF's shares will change throughout the trading day as the shares are bought and sold on the market.
ETFs Vs. Open-End Mutual Funds
Open-end mutual funds are similar to ETFs. They are also a collection of securities. In contrast, they are priced and trade only once per day after the markets close.
The difference between an ETF and a traditional open-end mutual fund is important. I will bring it back up a little later. When we discuss some frequently asked questions.
ETF Further Explained
So, make one small investment in your brokerage account. And you get immediate ownership of many stocks rather than just one.
Thus, VTI provides instant investment diversification. And that is one primary difference between buying a single stock versus the VTI stock ETF.
Is VTI Actively Managed?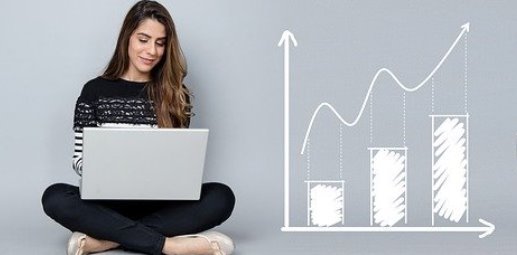 No. VTI is not actively managed.
This ETF follows a passive indexing strategy. Let's talk more about this topic next.
The VTI Index
As our ETF definition states, ETFs track an underlying index.
The VTI index is identified by the CRSP US Total Market Index. This index has about 4,000 companies represented.
They include mega, large, small, and micro capitalization stocks. All of these stocks make up nearly 100% of the U.S. investable equity market.
Vanguard Total Stock Market ETF: An Overview
I think our definition and explanations indicate what we are getting into with VTI. But let's head over to Vanguard.
Here is what they have to say about their own VTI stock.
Seeks to track the performance of the US total market index
Contains large, mid, and small-cap stocks diversified across value versus income versus growth investing styles
Employs a passively managed, index-sampling strategy
Remains fully invested in stocks at all times
Has low expenses to minimize net tracking error
VTI's passive index strategy keeps trading of stocks to a minimum. Furthermore, limited trading keeps your investment costs, and capital gains taxes low.
VTI Holdings
VTI's assets are allocated to approximately 4,000 individual stock holdings in its portfolio.
That's right, you get thousands of stocks with one single investment. Every U.S. stock market sector is represented in VTI.
The 10 largest holdings comprise about 25% of the VTI ETF. So, let's look at some of the biggest holdings.
By doing so, we can get a pretty good feel for the fund overall. Below is a sample.
They look like a high-quality selection of defensive equities. That will hold up well over the long-run. No matter the economic conditions.
Table 1: Sample Of Large VTI Portfolio Holdings
| | |
| --- | --- |
| Company | Stock Symbol |
| | |
| Apple | AAPL |
| | |
| Microsoft | MSFT |
| | |
| Amazon | AMZN |
| | |
| Alphabet | GOOGL |
| | |
| Facebook | FB |
| | |
| Johnson & Johnson | JNJ |
| | |
| Berkshire Hathaway B shares | BRK.B |
| | |
| Procter & Gamble | PG |
| | |
| Visa | V |
| | |
| United Health Group | UNH |
| | |
What you won't find much, if any of, in the VTI portfolio? International stocks. Specifically, those companies headquartered outside of the U.S.
Next, let's move on to my favorite part of this article. What's that?
You may have guessed it. The VTI dividend metrics.
Does VTI Pay A Dividend?
Yes. VTI pays a dividend.
I choose to only put my money into investments that produce income. Or, pay dividends.
So, it's only right that in recommending VTI to my friend. That the fund pays a dividend. And it does.
But, VTI is certainly not considered a high yield dividend stock ETF.
However, you are going to learn that VTI pays a consistent and rising dividend stream every year. And don't forget, that dividends are an excellent form of passive income.
Let's dig into all the facts and figures about the VTI dividend right now.
VTI Dividend Rate
Over the past calendar year, VTI's dividend rate per share was $2.93.
VTI Dividend Yield
And what you will find, is VTI normally has a dividend yield between 1% and 2%. But, it can fall outside of this range during times of extreme market volatility.
Does VTI Pay Monthly Dividends?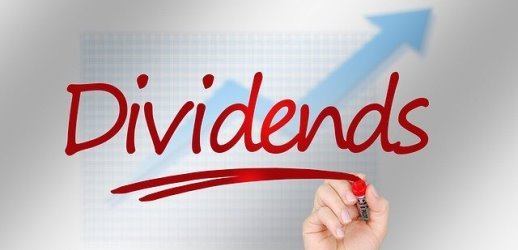 No. VTI does not pay dividends each month.
If you need to get paid dividends every month for living expenses, this may not be the right ETF investment for you. Finding the right investments to meet your objectives is very important.
That brings us to the next couple of questions. How often and when does VTI pay dividends?
How Often Does VTI Pay Dividends?
The VTI portfolio pays dividends every 3 months or 4 times per year. The amount of each quarterly dividend payment is different.
It depends on which companies in the VTI portfolio pay dividends. And, the timing of when they do so.
Once again, if you need to create consistent income payments each quarter to cover your living expenses, then VTI may not be your best choice.
During What Months Does VTI Pay Dividends?
This popular Vanguard ETF pays dividends in these months: March, June, September, and December.
When Is The VTI Dividend Pay Date?
The VTI dividend payable date is usually during the last week of the months I just mentioned.
As an investor in VTI, to receive the next stock dividend payout, you must complete your purchase before the ex-dividend date. VTI's ex-dividend date falls just a few business days before it pays dividends near the end of each quarter.
The ex-dividend date is slightly different each quarter. So, it's best to check Vanguard's website for the exact dates of the next dividend.
VTI Dividend History
Let's look at VTI's dividend history now. It may provide some insight into the consistency of cash flow we can get by investing in the fund.
Since VTI's dividend payout is different each quarter, we will look at its dividend history on an annual basis. Here it is in table format:
Table 2: Yearly VTI Dividend Payout
| | |
| --- | --- |
| Year | Dividend Per Share ($) |
| | |
| 2008 | 1.26 |
| | |
| 2009 | 1.11 |
| | |
| 2010 | 1.15 |
| | |
| 2011 | 1.23 |
| | |
| 2012 | 1.56 |
| | |
| 2013 | 1.67 |
| | |
| 2014 | 1.87 |
| | |
| 2015 | 2.07 |
| | |
| 2016 | 2.22 |
| | |
| 2017 | 2.34 |
| | |
| 2018 | 2.60 |
| | |
| 2019 | 2.91 |
| | |
| 2020 | 2.77 |
| | |
| 2021 | 2.93 |
A few things pop out at me as I review table 2.
Over the years, VTI has been paying a steadily increasing dividend stream to shareholders.
In contrast, I noticed that the 2009 dividend was lower than the dividend paid in 2008. And the same 2-year trend popped up in 2020.
This was likely a result of the financial crisis and global recession in 2008. And the pandemic in 2020. Those circumstances brought about bear markets in stocks.
During recessions, many companies are forced to reduce their dividends to conserve cash. As a result, the VTI dividend payments went down.
When companies reduce their dividends. These individual dividend reductions will impact VTI's dividend payout as well.
VTI Dividend Growth Rate
Now let's take the fund's annual dividend payments. And see what VTI's dividend growth rate looks like.
With a modest dividend, it would be great to see some solid dividend growth.
Table 3: VTI Compound Annual Dividend Growth Rate (CAGR)
| | |
| --- | --- |
| Number of Years | CAGR |
| | |
| 5 | 5.7% |
| | |
| 10 | 9.1% |
| | |
| 13 | 6.7% |
| | |
I think VTI's historical dividend growth rate is quite solid. It rivals some dividend appreciation ETFs.
Looking forward, I expect VTI's dividend growth rate to average about 7-8% per year.
VTI Performance: Total Return
During the last 10 years, VTI's investment returns have been outstanding. Returns have averaged more than 15% per year. Assets that appreciate 15% a year double in value every 5 years.
Since its inception in 2001, the Vanguard Total Stock Market ETF has returned approximately 9% per year. Over its history, the US stock market has returned nearly 10% per year.
Looking forward, I believe VTI will return 8-9% per year. The returns over the past 10 years are probably not sustainable. Investment returns in the future will likely revert to their long term average.
Vanguard Total Stock Market ETF Expense Ratio
Here is an area where ETFs in general and Vanguard specifically accel. That is the area of low costs.
VTI's expense ratio is a super small .03%. In other words, if you have a balance of $100 in the Total Stock Market ETF for a year, Vanguard will charge you only 3 cents. A $1,000 balance will cost you 30 cents. And that is for the whole year!
You get the idea. This is truly low cost investing at its finest.
Beyond the .03% Vanguard management fee, don't forget to trade stocks for free. There is no longer a need to pay a commission when you buy an ETF or any stock for that matter.
I trade for free using the Webull app. And you can too. You can open your Webull account here.
You can also read my full review about the Webull app in this article.
Is the Vanguard Total Stock Market ETF a Buy?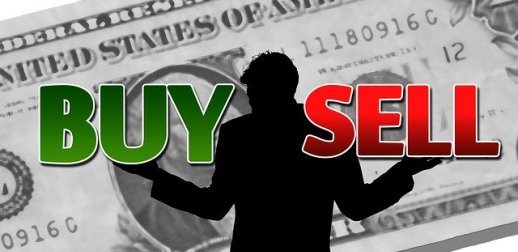 Yes. I believe VTI is a buy. But, let me explain.
Right now, I think the U.S. stock market is overvalued. It entirely possible we will have a correction. Or, even another bear market in stocks.
A stock market correction is typically defined as a 10%-20% reduction in the value of stocks. A bear market decline is a 20% decrease in the stock market's value.
What does this mean? In the short-term, the VTI stock price may go down. But, don't let that discourage you.
Dollar-Cost Average Into VTI
Choose an amount to invest each month. Make automatic deposits of money from your checking account into your brokerage account. Then buy shares of VTI with that money.
Automating monthly investments is a great way to invest a little. And turn that little bit of money into a lot. This type of investment strategy takes advantage of what is known as dollar-cost averaging (DCA).
If the VTI stock price goes down, then you will be buying at lower prices. And setting yourself up for larger investment gains on those purchases in the future.
On the other hand, if I'm wrong, and the Vanguard Total Stock Market ETF stock price goes higher, you make money right away.
Dollar-cost averaging turns a difficult decision into a simple one. DCA is not a tough decision like trying to time your purchases into the stock market.
How this Vanguard ETF Can Turn $10 into $100,000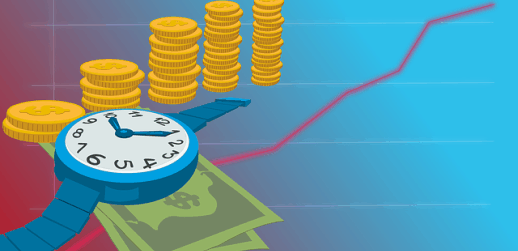 Here's an example of how you can turn $10 into $100,000 investing in VTI.
Save $10 per day
Using that $10 per day, invest $300 per month into VTI
Earn a 10% return on investment per year, the long-term US stock market average
To keep this simple, I'm going to disregard income taxes. This is a fine assumption for an IRA. Also, ignore the benefit of VTI dividend reinvestment.
With these assumptions, it will take a little over 13 years to turn your $10 of savings into $100,000.
This may seem like a long time. But it can be done a little faster by reinvesting all your dividends back into VTI.
Realize that over 13 years, you are only saving and investing $10 per day. If you have read this far, I'm certain you can find that amount of money in your budget.
Try to save and invest more. And your time to reach $100,000 will decrease rapidly.
You will also start to distinguish yourself as a person with money. Only about one-half of all U.S. households have a net worth greater than $100,000.
Start at a young age. And you will have your $100,000 in your 30s.
How To Find That $10 For ETF Investing
Do you need help finding that $10 a day to get started investing? We all have to spend money. Just be smart about it.
Here are a couple of suggestions to start saving money today…
One way I like to save money when I have to spend it is by getting cashback from Rakuten. You should sign up for Rakuten to save money on every dollar you spend online.
It's free to join Rakuten and they offer new members a $10 cash bonus!
Ibotta is another excellent cashback app we use to save money. Be sure to give Ibotta, Rakuten, or both a try.
Every little bit of savings count. Savings are what feed your investments. Investing wisely is what builds wealth!
Finally, try this little side hustle to make some money online. It's free, fun, and simple to do.
Before I wrap up, I want to address a couple of questions that reflect the investment choices you may be considering.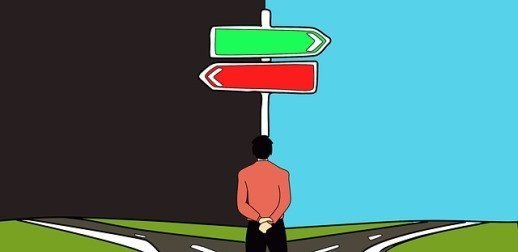 VTI Vs. VTSAX: What's The Difference?
VTSAX is the ticker symbol for the Vanguard Total Stock Market Index Fund. It is a traditional open-end mutual fund established in 1992 before ETFs became popular.
VTSAX is virtually identical to VTI. Then, what's the difference between the two?
Remember at the beginning, I explained what an ETF is. And how an ETF differs from an open-end mutual fund.
I will repeat it here, now that we have an example.
Open-end mutual funds are similar to ETFs. They are also a collection of securities. In contrast, they are priced and trade only once per day after the markets close.
So, VTSAX is only priced and traded once per day. It is done in the afternoon once the market closes. In contrast, you can buy and sell VTI anytime while the stock market is open for business.
Otherwise, VTI and VTSAX are virtually identical.
VTI Vs. VTSAX: Which Is Better?
Because VTI and VTSAX are so similar, this decision is a matter of preference. I prefer VTI because it is an ETF.
As I said, you can buy or sell the Vanguard Total Stock Market ETF (VTI) just like a stock, anytime during the trading day. In contrast, you have to put your trade order for VTSAX in during the day and wait until the end of the day to have your trade executed.
We are an instant gratification society. So, I like to make and have my trade executed when I make them. Not later in the day.
VTI Vs. VOO: What's The Difference?
First of all, let's define what exactly VOO is.
VOO is the stock ticker symbol for the Vanguard S&P 500 ETF (NYSEARCA: VOO). This Vanguard ETF invests in stocks contained in the S&P 500 index. This index represents 500 of the largest U.S. companies and their stocks.
As quick comparison…
VTI invests in thousands of companies. They range from small companies to large ones. And, most if not all, of the stocks included in VOO are also included in the Vanguard Total Stock Market ETF (VTI).
In contrast, VOO invests only in 500 of the largest U.S. companies. Stocks held in the VOO portfolio are a subset of VTI's much larger portfolio.
VTI Vs. VOO: Which Is better?
The answer to this question is, it depends. Depends on what? It depends on your investment objectives.
If you want to invest in the largest companies in the U.S. stock market, choose VOO. If you prefer more diversification in terms of the number of stocks and the size of companies for your investment dollars, choose VTI.
The Decision: VTI Vs. VTSAX Vs. VOO
So now you might ask why I recommended VTI to my friend Alex rather than VTSAX or VOO. Perhaps it is obvious by now. But let me be sure my thought process is clear.
This is how I think about it:
VTI Or VTSAX?
VTI and VTSAX are virtually identical investments. I prefer the trading flexibility of ETFs, so I choose VTI.
VTI Or VOO?
VTI and VOO are both ETFs, but they are different types of investments. I prefer greater diversification to less. So, once again, I choose the Vanguard Total Stock Market ETF (VTI).
How You Should Decide
There is no clearly 1 right or wrong answer here. Gather the facts, determine your investment objectives, then make the best decision for your situation.
And that decision is yours. Hopefully, I have helped you with it!
Okay. Let's wrap this up by summarizing the facts about VTI. Then I will offer my opinion on VTI as an investment option.
VTI Fact Sheet & Summary
Here is a quick fact sheet and summary from this article about the Vanguard Total Stock Market ETF – VTI:
Modest dividend yield that ranges between 1-2%
Nice dividend growth projected at 7-8%
8-9% total return potential over the long-term
Diversification among thousands of stocks
Large and small stocks from the U.S. stock market represented
Low cost
Low initial investment requirement:
Although investment risk is minimal over the long-run. You can lose money in the stock market.
So make sure you understand your tolerance for risk. And invest for the long-term.
Finally, let me respond to the question I posed at the beginning of the article.
Is VTI A Good Investment?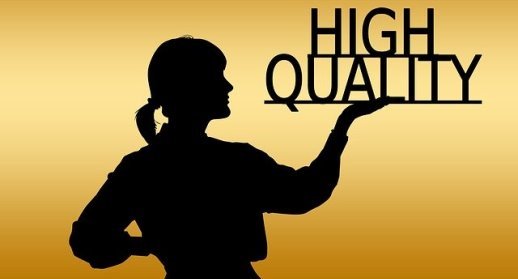 Yes. I believe VTI is a good investment. Suitable for a growth stock portfolio plus some investment income as a side benefit.
Here are a few of my conclusions after completing this review of Vanguard's Total Stock Market ETF:
VTI looks overvalued at recent prices
But VTI is a great option for a long-term dollar-cost averaging
Potential for 8-9% long-term annual returns based on U.S. stock market history
VTI dividend reinvestment can boost your investment return potential
Investing in the Vanguard Total Stock Market ETF is a simple and sound strategy. It allows an investor to participate in the gains from the U.S. stock market. Through a large diversified basket of publicly traded companies.
VTI can be a stand-alone investment. Or, be part of a multiple ETF portfolio.
More Reading About Other Investment Types
My Favorite Resources For Saving And Investing Money
Disclosure & Disclaimer: I am not a licensed investment adviser, financial adviser, or tax professional. And I am not providing you with individual investment advice, financial guidance, or tax counsel. Furthermore, this website's only purpose is information & entertainment. And we are not liable for any losses suffered by any party because of information published on this blog.
I do not currently own VTI: The Vanguard Total Stock Market ETF