Exploring The Question: Is Winston-Salem A Good Place To Live?
Today I'm settling into the great state of North Carolina to explore the pros and cons of living in Winston-Salem.
This city is an excellent choice depending on what you are looking for, whether working, attending school, or retiring in Winston-Salem.
Let's get moving so you can start packing.
Pros And Cons Of Living In Winston-Salem
My top living in Winton-Salem pros and cons include the following:
Great neighborhoods
A moderate cost of living
The vibrant arts scene
Access to educational options
High marks for low crime
Good racial diversity
Proximity to state attractions
Excellent weather
High summer humidity
Lots of rainfall
Transportation challenges
High pollen counts
Limited nightlife
Excessive taxes
Higher poverty rate
Shortly, I will review all of these advantages and disadvantages of Winston-Salem living. But first, allow me to answer the big question of the day.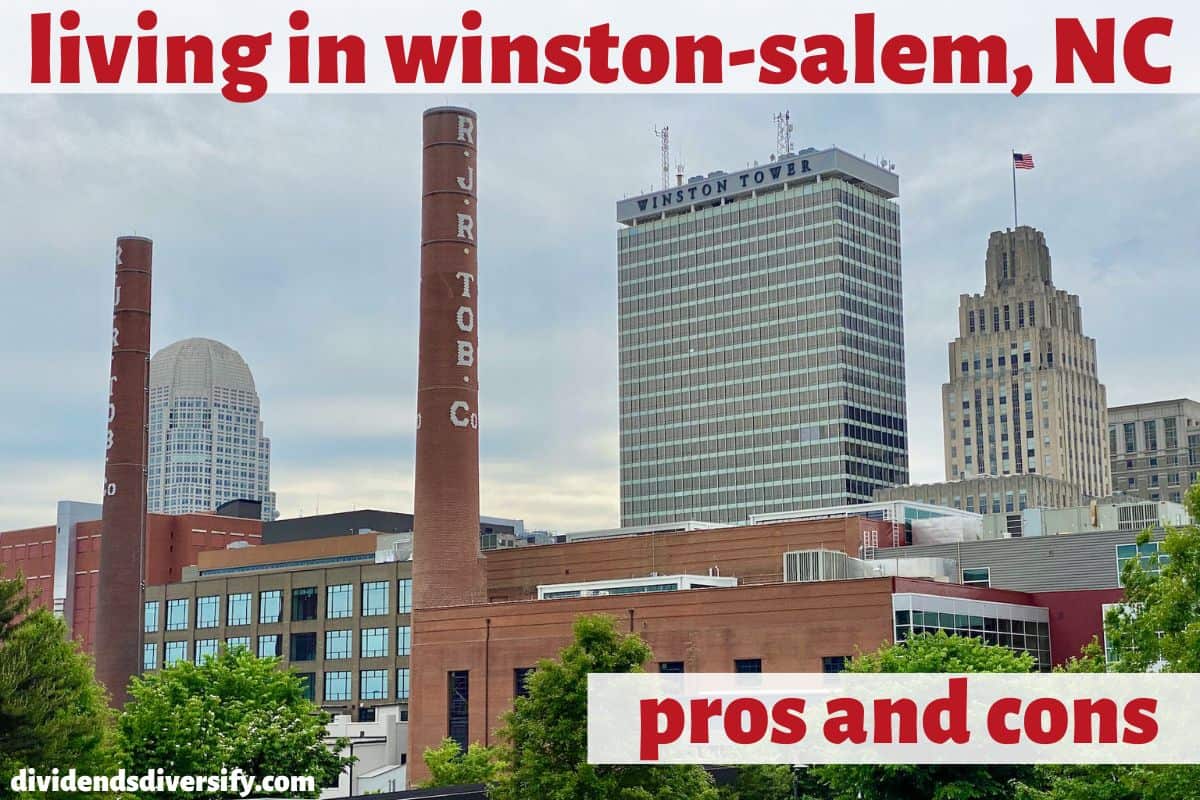 Disclosure: At no cost to you, I may get commissions for purchases made through links in this post.
Is Winston-Salem A Good Place To Live?
Winston-Salem is an excellent place to live if you seek a close-knit community in a mid-size city with a college-town vibe in scenic North Carolina. In addition, residents have access to amenities and features without the many drawbacks of living in larger metropolitan areas.
With those highlights about your potential Winston-Salem lifestyle, next, let's cover all the pros and cons.
1. Great Neighborhoods To Choose From
Start your search for the perfect place to live by checking out some of the best neighborhoods in Winston-Salem. Here are several for your consideration.
The West End is a popular, historic neighborhood. It's one of the oldest in the area.
Farther removed from downtown is Sherwood Forest. Thus, the community has a more suburban feel. The lots are more extensive, and the houses have additional living space.
Buena Vista is very popular. It's known for beautiful, tree-lined streets and old southern-style homes. Some of the houses date back to the early 1900s.
Ardmore is a fantastic neighborhood near Wake Forest University and Forsyth County Hospital. Like the West End, there are many renovated homes, increasing their desirability.
Brookberry Farm used to be an 800-acre country estate and dairy operation. Now, the community is one of the most sought-after neighborhoods in the Triad region, comprised of Greensboro, Winston-Salem, and High Point.
Washington Park is a longstanding and fun residential community. It offers convenient access to the Old Salem historic district, the University of North Carolina School of Arts (UNCSA), and downtown Winston.
Located on the north end of downtown, bounded by 8th Street, MLK Jr. Boulevard, Patterson Avenue, Northwest Boulevard, and Marshall Street, you will find Industry Hill.
Industry Hill is an up-and-coming neighborhood full of historic buildings. In addition, the area is known for breweries, entrepreneurs, artisans, and nightlife.
Okay. While searching for the best places to live in Winston-Salem, you will discover another one of the benefits of living here.
2. Moderate Cost Of Living
Here's the good news. You won't have to break your budget after moving to Winston-Salem. Thus, you will find a low cost of living.
First, as of the date of this article, the median home value here is 37% less than in the United States as a whole. So, real estate is more affordable than in many other places.
Second, according to rentcafe.com, a one-bedroom, 900-square-foot apartment rents for roughly 30% less than the national average.
Some of the most sought-after rentals are in the following neighborhoods. But, of course, these areas tend to carry the highest price tag.
City View
Holly Avenue
Old Salem
Reynoldstown
South Marshall
Whether you rent or buy, ensure your credit rating is in good shape. You can check your credit score for free using Credit Karma right now.
Finally, according to bestplaces.net, groceries, utilities, and healthcare costs all run about 5% less than the national average. To save a little more on your online purchases, use the money-back rebate app from Rakuten.
Best yet, Rakuten works no matter where you decide to move. You can learn more about Rakuten here.
Okay. After choosing a neighborhood that fit's your budget, you can start to explore and enjoy many other great things about living in Winston-Salem. So, let's keep going.
3. Vibrant Arts Scene
Known as The City of Art and Innovation, you will discover a variety of artistic venues, including galleries, museums, and live music.
Thus, do you seek a city that is more artsy and liberal than corporate? If yes, moving to Winston-Salem's pros and cons may fit your lifestyle.
Some of the cultural opportunities to feed your creative side include:
Downtown Arts District Association
Old Salem Toy Museum
Piedmont Opera
Reynolds House Museum of American Art
River Run International Film Festival
Southeastern Center for Contemporary Art
The Museum of Early Southern Decorative Arts
University of North Carolina School of the Arts
Wake Forest University Theatre and Dance
Winston-Salem Symphony
The numerous higher education institutions here promote and support the art scene.
Next, if you consider it cultural, you can even catch a minor-league baseball game in town. The Winston-Salem Dash play their games at Truist Stadium.
Furthermore, Wake Forest has some excellent collegiate sports teams to follow.
So, let's talk about the opportunities in higher ed next, representing another of the best things about Winston-Salem living.
4. Access To Educational Options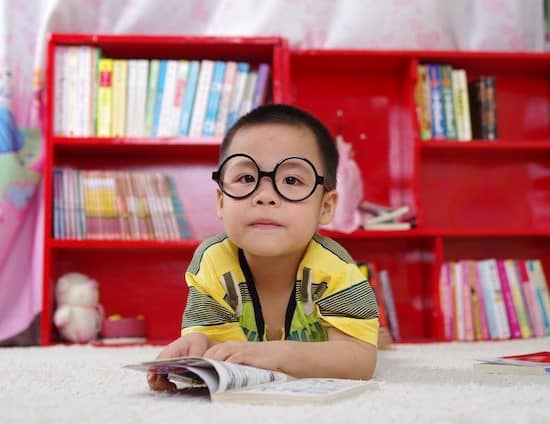 The following schools create a college-town vibe. They are great places to further your education to better yourself in the job market. Or keep the kids close to home for college after moving to Winston-Salem.
Carolina Christian College
Carolina University
Forsyth Technical Community College
Salem College
University of North Carolina School of the Arts
Winston-Salem State University
Furthermore, many local businesses thrive by serving the colleges and student communities. For anyone desiring to start a small business, consider this point another one of the benefits of living in Winston-Salem.
Then for families moving with younger children, the schools are run by the Winston-Salem/Forsyth County school district (WS/FCS). Across the system, more than 80 schools service nearly 50,000 students.
As of this writing, Niche.com rates WS/FCS as the nineteenth-best school district in North Carolina.
Okay. Your next question might be, is Winston-Salem a safe place to live? If so, please allow me to address it.
5. High Marks For Low Crime
A study by WalletHub indicates two of the safest cities in the United States are right here in North Carolina, specifically, the nearby city of Raleigh and Winston-Salem.
Each has low crime risks, high home and community safety, limited risk of natural disasters, and high marks for financial security.
Source: The News & Observer
Next up, here is another one of the many reasons to live in Winston-Salem.
6. Good Racial Diversity
Relocating to Winston-Salem might be a brilliant idea for anyone who feels best among diverse and different types of people.
For example, according to the U.S. Census Bureau, the city is a mix of 45% white, 34% black, and 16% people of Hispanic origin.
Are you sold on the Winston-Salem lifestyle yet? If not, here are a couple more important things to consider.
7. Proximity To State Attractions
No matter how happy you are after moving to Winston-Salem, the time will come when you need to get away. And people love the many options for doing so.
In less than an hour, you can enjoy some outdoor activities at the following North Carolina state parks:
Pilot Mountain
Hanging Rock
Stone Mountain
A 90-minute drive will give you access to all the urban amenities in Charlotte, North Carolina's largest city, including the Charlotte-Douglas International Airport.
Next, the Blue Ridge Mountains are relatively close. For example, in a little over 2 hours, you can explore the city of Asheville and everything this lovely mountain town offers.
Finally, in less than 4 hours, you can be on the southeastern North Carolina coast. You will find pristine beaches, quaint coastal towns, and plenty of water sports to enjoy.
This point brings me to the last of my top reasons for moving to Winston-Salem.
8. Excellent Weather
For the most part, the weather here is excellent, and residents enjoy all four seasons.
The summers are warm, and the winters are mild. There is little snowfall, and temperatures only occasionally drop under 30 degrees.
Spring and autumn may be the best times of the year. They bring moderate temperatures, fresh blooms in the spring, and fall foliage later in the year to accompany each season.
Finally, the inland location protects the area from hurricanes and tropical storms originating on the Atlantic Coast.
Okay. It's time to switch gears.
An article about the pros and cons of living in Winston-Salem must address some downsides of moving here.
Let's do that now. But, unfortunately, I'm not done with the weather.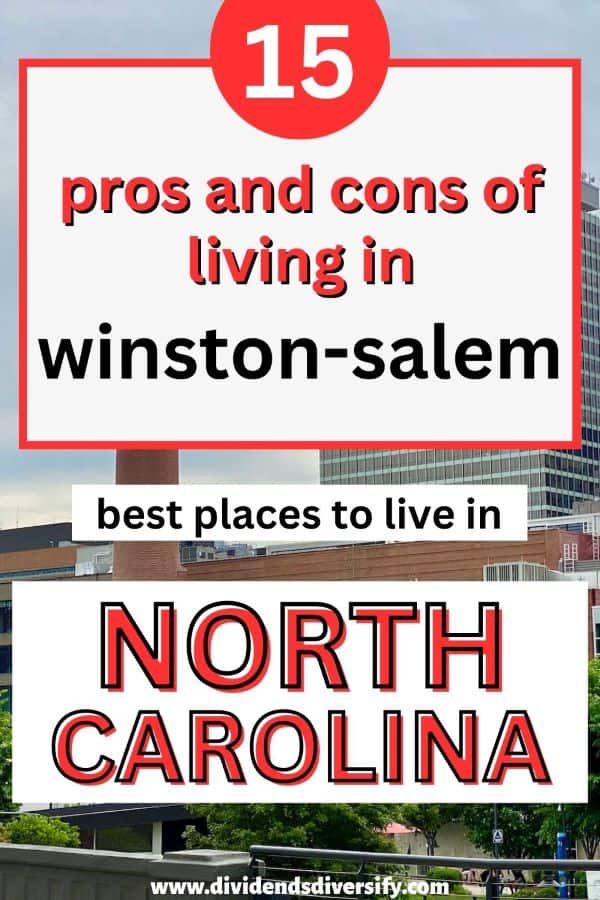 9. High Summer Humidity
The weather gets uncomfortably warm during the peak summer months of June, July, and August.
However, it's not so much about the temperatures routinely reaching the mid to high 80s. It's more about the combination of heat and humidity levels that sometimes make the "real feel" temperature unbearable.
Thus, be prepared to sweat. Your clothes will get wet, your hair will frizz, and any papers you carry will get soggy.
Next, here is another one of the weather-related reasons not to move to Winston-Salem.
10. Lots Of Rainfall
It rains a lot here. On average, the city gets 2-3 inches of rain monthly.
First, it could be more enjoyable in the summer.
The random summer rainstorms don't last long. However, the water can come down hard and fast, causing flooding of houses, yards, and roadways.
Don't be surprised if you get rained on practically every day in the spring and summer months.
Second, in the winter, you will encounter freezing rain. It's too warm to produce snow, but the temperatures are too cold for the water to remain liquid.
Thus, the rain comes down in slush and sticks to every surface. Occasionally, the temperature will drop, and the slush will freeze over.
During times like this, it is common for schools and businesses to close for safety reasons.
So, these dangerous conditions bring me to the next item on my list of worst things about living in Winston-Salem.
11. Transportation Challenges
Unless you can pull off living, working, and recreating in a confined area, most residents will tell you that having a car is necessary.
First, life in Winston-Salem means everything is a 10 to 30-minute drive away. Second, public transportation needs improvement in several critical parts of the metropolitan area. Third, the city gets poor marks for walkability.
Thus, traffic gets congested during peak times on heavily traveled roads.
Next, the time of freezing rain I just discussed makes driving virtually impossible and dangerous.
Furthermore, the area gets snow infrequently. So, the city can't deal with it when it happens.
Once the snow hits, the roads become unsafe to travel, and most everything closes down until it melts.
Okay. Let's continue with the environmental conditions bringing me to another one of the reasons not to live in Winston-Salem.
12. High Pollen Counts
Rain, trees, and other assorted vegetation mean one thing during spring and summer. Specifically, plenty of pollen makes it tuff on seasonal allergy sufferers like me.
Furthermore, cars, driveways, window sills, patio furniture, and anything else you leave outside get coated in yellow-green sticky pollen.
Okay. Enough about weather and climate-related challenges. Let's move on to some other negative things about moving to Winston-Salem.
Well, this next item isn't so awful. It depends on what you are looking for.
13. Limited Nightlife
Many people who say they don't like living in Winston-Salem are often looking for more of a big-city vibe.
Here's why.
First, the city has relatively few clubs and concert venues. Second, most establishments close early, usually by 10 pm.
Are there many places to go, things to do, and fun times? Yes, there is.
On the other hand, understand that this is a relatively small community-minded city. So, naturally, it differs from the significant metropolitan areas in the U.S., like New York City, Chicago, and Los Angeles, where the nightlife goes until dawn.
Earlier, I discussed the many financial-related benefits of living in Winston-Salem. So, I must balance that conversation with a con, offsetting that pro.
Unfortunately, this point represents another one of the bad things about living in Winston-Salem.
14. Excessive Taxes
First, the state has a flat income tax system.
That means no matter how much money you make. Everyone is subject to the same tax rate. Unfortunately, the tax rate is relatively high at 4.75%.
If that bothers you or puts a financial crimp in your lifestyle, move across the western state border to Tennessee, where you will pay no state income taxes.
However, there is some good news. Specifically, the North Carolina state government has steadily reduced the income tax rate over the past decade. And it may go lower in the future.
The sales tax rate is high too.
Combining the state's base sales tax rate with the additional amount local municipalities can add, you will see rates pushing 7% on your purchases. The sales tax can add a lot of cost to your everyday expenses.
Unfortunately, the taxes do not make much of a dent in the fight against poverty and homelessness. This point leads me to another one of the disadvantages of living in Winston-Salem.
15. Higher Poverty Rate
The poverty rate in Winston-Salem is almost 50% higher than the U.S. average. As a result, nearly one in five people live in poverty here.
Unfortunately, in some areas, it feels like everyone is poor. The neighborhoods, grocery stores, and schools look run down and need investment.
Okay. That's all I have for today.
Since I have covered many opinions and facts about living in Winston-Salem, please let me share some final thoughts.
Wrap-Up: Pros And Cons Of Living in Winston-Salem, NC
By now, you can see that living in Winston-Salem will only be for some, but not all.
Many people live here and enjoy the friendly community, southern hospitality, modest cost of living, and access to everything this great state in the south, North Carolina, offers.
When it's all said and done, I hope this discussion has helped you address some vital questions, such as,
Why move to Winston-Salem?
What is living in Winston-Salem like?
Is Winston-Salem a good place to retire?
Good luck no matter what you decide, and if this city doesn't check all the boxes for you, refer to my other:
Guides About Where to Relocate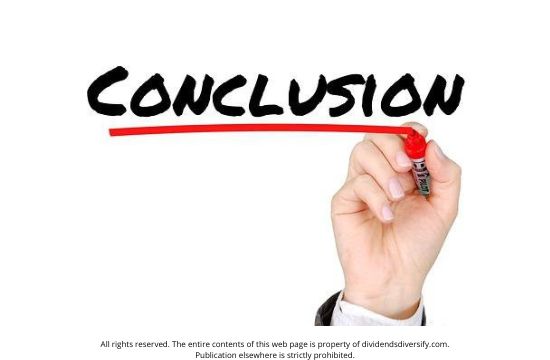 Author Bio, Disclosure, & Disclaimer: Please join me (Tom) as I try to achieve my goals, find my next place to live, and make the most of my money. However, I am not a licensed investment adviser, financial counselor, real estate agent, or tax professional. Instead, I'm a 50-something-year-old, early retired CPA, finance professional, and business school teacher with 40+ years of DIY dividend investing experience. I'm here only to share my thoughts about essential topics for success. As a result, nothing published on this site should be considered individual investment, financial, tax, or real estate advice. This site's only purpose is general information & entertainment. Thus, neither I nor Dividends Diversify can be held liable for losses suffered by any party because of the information published on this website. Finally, all written content is the property of Dividends Diversify LLC. Unauthorized publication elsewhere is strictly prohibited.
The Pros And Cons Of Living In Winston-Salem, NC Explained