Key Points To Consider Before Moving To Raleigh, North Carolina
Let's dive deep into the pros and cons of living in Raleigh, North Carolina today.
Whether you are looking for a new job. Thinking about retirement living in Raleigh. Or, just want a fresh start in a new place.
Whatever your situation. We have it covered. So you can carefully examine all of the Raleigh pros and cons before you move.
Shall we…
Pros And Cons Of Living In Raleigh, NC
From my perspective, the top moving to Raleigh pros and cons include:
A robust job market
Nice neighborhoods to choose from
Reasonable cost of living
Excellent educational opportunities
Lots of fun things to see, do and enjoy
High tax rates
Extreme weather conditions
Tough on seasonal allergy sufferers
Pesky insects and critters
Limited public transportation
Shortly, we will go through each of these points in detail. But first, allow me to address the most important question of the day…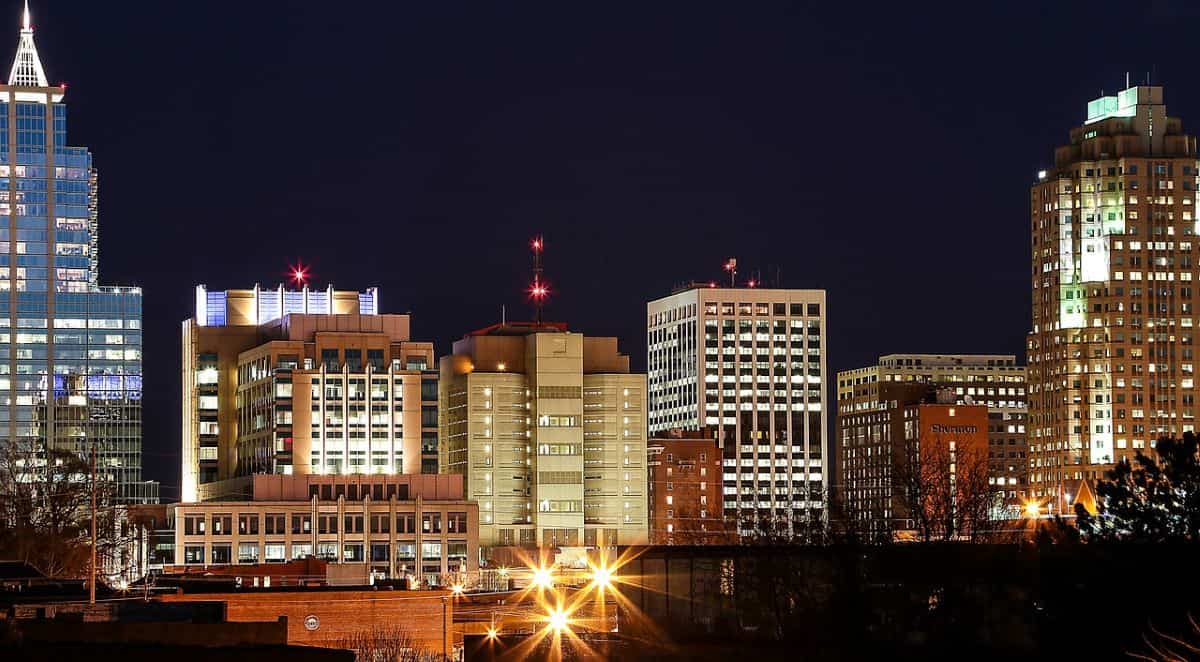 Disclosure: At no cost to you, I may get commissions for purchases made through links in this post.
Is Raleigh, NC A Good Place To Live?
Raleigh is thought of as one of the best places to live in America and the best city in the southeast state of North Carolina. It is known for abundant job opportunities, pleasant neighborhoods, modest living costs, great schools, and fun things to do. As a result, life in this family-friendly city is hard to beat.
However, let's not leave it at that. Because it's time to carefully examine the top living in Raleigh pros and cons…
Robust Job Market
If you are looking for a new opportunity, then moving to Raleigh may be a good idea. Because the greater metropolitan area has a diverse economy.
First of all, Raleigh, Durham, and Chapel Hill form the research triangle region in North Carolina.
In the middle of it, is Research Triangle Park (RTP). The park is home to many of the world's top technology and healthcare companies.
Next, understand that the economy in this North Carolina city is diverse. However, some industries are more heavily represented than others.
According to Wake County Economic Development, the following industries play leading roles:
Life sciences
Advanced manufacturing
Technology
Clean and smart grid technologies
Government positions are prevalent too. Because Raleigh is the state capital.
Finally, large employers include:
Duke University and Duke Health Systems
State of North Carolina
Wake County Public School System
The University of North Carolina at Chapel Hill
WakeMed Health and Hospitals
North Carolina State University
International Business Machines (IBM)
UNC Rex Healthcare System
Cisco Systems
Blue Cross and Blue Shield North Carolina
Pfizer
So, you may want to polish up your resume to land that dream job. For this, I like using MyPerfectResume.
Okay. You have a job. But you need a place to live.
Leading us to another one of the benefits of living in Raleigh…
Nice Neighborhoods To Choose From
It is the many great neighborhoods to select from. Each has its unique charm and character that provides a small-town feel in a larger city.
Think of it this way. You can loosely divide the city into two regions.
First, is the area "inside the beltline". Bounded by Interstate 440 (I-440). It circles downtown.
The road includes numerous off-ramps to all parts of the city. And the area is home to downtown Raleigh.
Second, there is the North Raleigh region. It starts to the north of I-440 and stretches to Interstate 540 which runs near the northern city limits.
Now that you have a little geography lesson under your belt. Here are some nice neighborhoods to consider as you think about where to live in Raleigh…
Living In Raleigh Neighborhoods Inside The Beltline
Boylan Heights
Cameron Park
Five Points
Glenwood South
Hayes Barton
Historic Oakwood
Mordecai
The Village District
University Park
Warehouse District
Living In North Raleigh Neighborhoods
Bedford
Brier Creek
North Hills
Stonehenge
Wake Forest
Wakefield
Both are great lists of locations. For beginning your new home search after deciding to move to Raleigh.
Okay. So far, we know about good jobs and nice neighborhoods.
But what does all of this cost? Leading us to another one of the reasons to move to Raleigh…
Reasonable Cost Of Living
Because this city in the southeast U.S. is known to have an affordable cost of living.
However, your costs will depend on the exact location you choose. And the amenities you are looking for in a home.
But be aware, that Raleigh's increasing popularity has pushed costs up in recent years. Mostly reflected in competition for real estate. Resulting in higher median home prices.
Even so, according to payscale.com, the average cost of living in Raleigh runs about 7% lower than the national average. Home prices, food, utilities, and health care are all slightly below the average across the entire United States of America.
Speaking of health care. And leaving costs aside for a moment. Rest assured that residents have access to high-quality care.
First of all, both Duke and UNC at Chapel Hill have top-notch medical schools.
Furthermore, there is the Duke University Medical Center. Also, the UNC Hospitals. Two highly respected health care centers.
Finally, one budget area that runs a little high is apartment rent. Likely a result of demand created by university students.
Thus, whether you are interested in renting or buying. Make sure your credit score is in good shape to get the best deal.
You can check your credit now (for free) with Credit Karma.
This leads me to another one of the great things about living in Raleigh…
Excellent Educational Opportunities
And I'm talking about the elite educational options that this area offers its residents with.
Higher Education When Living In Raleigh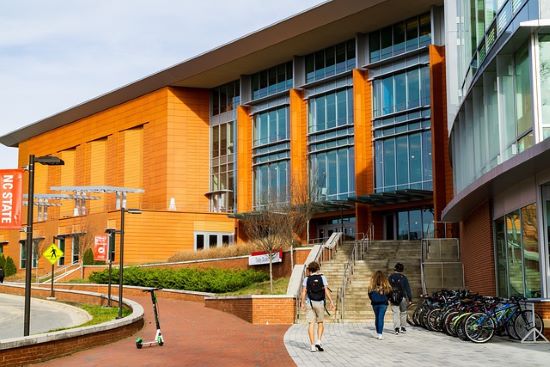 First of all, NC State University is located here. Second, there is Duke University in nearby Durham. And finally, the University of North Carolina at Chapel Hill, about 30 miles away.
All three schools are prestigious research institutions.
Combine these 3 schools with other area colleges and universities such as Wake Forest in Winston-Salem. The result is nearly 200,000 college students attending classes yearly in and around the area.
Then, if you have school-age children, stick with me. As the pros and cons of living in Raleigh roll on…
K-12 Education For Your Raleigh Life
The Wake County Public Schools System (WCPSS) is one of the largest in the country. With nearly 200 schools operating within the system.
The North Carolina School Report Card shows Wake Country Schools have better graduation rates and student outcomes. Versus districts across the entire state of North Carolina.
Not bad for the largest school system in the state. Which also offers magnet schools for students with advanced special interests.
Other educational options here for your kids include:
Independently run public charter schools
Faith and non-faith-based private schools
Of course, that last option can get expensive. With annual tuition and fees running anywhere between, $5,000 to $25,000 per year.
So be sure to go through your budget with a fine-tooth comb. For this, I like the online tool from Empower. For getting and keeping our financial house in order.
Learn more about Personal Capital now.
Okay. Thus far we have covered work, home, your expenses, and school. Just about everything you need to know about before moving to Raleigh.
Except, I think it's time to have a little fun. And that's just another one of the good things about living in Raleigh…
Lots Of Fun Things To See, Do, And Enjoy
Because there are plenty of entertainment, recreational, and cultural options to choose from.
Such as…
Parks, Trails, And Green Spaces For Raleigh Living
Stroll, jog, bike, or enjoy the water. Because there are plenty of fun things to do outside.
Such as…
American Tobacco Trail
Art to Heart Trail
Falls Lake State Recreation Area
JC Raulston Arboretum
Lake Crabtree
Lake Johnson
Jordan Lake
Lake Lynn
Lake Raleigh
Municipal Rose Garden
Nause River Greenway
Pullen Park
Umstead State Park
You can enjoy the outdoors at a minor-league baseball park too. Since the city is home to the Carolina Mudcats. A single-A affiliate of the Milwaukee Brewers.
Here's another one of the good reasons to live in Raleigh…
Shop Local And Eat Fresh When Living In Raleigh
Be sure to support the local farmers at the markets in and around the town and its neighboring cities.
For example…
Apex Farmers Market
Black Farmer's Market
Cary Downtown Farmers Market
Midtown Farmers Market
Moore Square Market
State Farmer's Market
Understand that agriculture and agribusiness are big parts of the North Carolina economy.
Next, life in Raleigh would not be complete without satisfying your appetite. Here's how to go about it like a local…
Good And Hearty Food To Satisfy Your Raleigh Lifestyle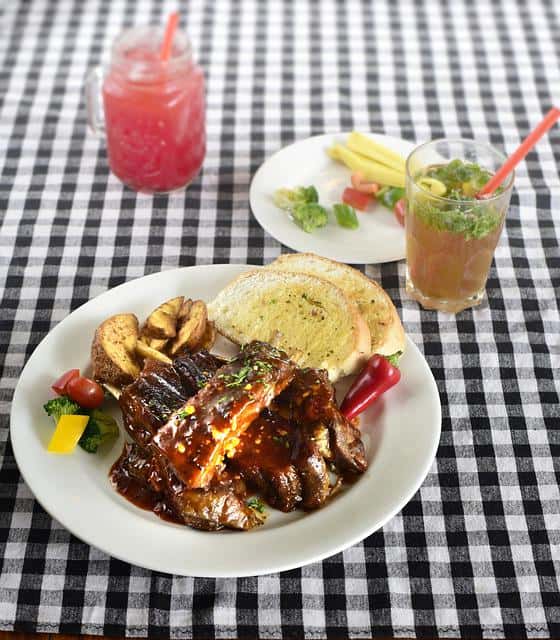 Be sure to try some of the southern favorites the city's eateries are known for.
Some of the best local dishes include…
Barbecue
Biscuits
Collard greens
Country ham
Fried chicken
Fried green tomatoes
Grits
Hush puppies
Macaroni & cheese
Sweet potato pie
Great stuff to eat and for washing down with a local craft beer. Perhaps while relaxing at the Raleigh Beer Garden. Known for having the most beer taps in the world.
Add A Little Culture To Your Life In Raleigh
And when you need to take care of the creative and intellectual sides of your brain. You won't be disappointed with these options.
Music, shows, and movies:
Hopscotch Music Festival
Lincoln Theater
Rialto Theater
The Performing Arts Center
World Of Bluegrass Festival
Museums:
City Museum
Contemporary Art Museum
NC Sports Hall Of Fame Museum
North Carolina Museum Of Art
North Carolina Museum Of Natural Sciences
Marbles Kids Museum
Museum Of History
Next up, it's location, location, location as they say in the real estate business…
Short Trips For Getting Away When Your Life In Raleigh Requires It
We all need to take a break. And must get away at times.
When that's the case, a two-hour drive puts you on the closest beach.
It is Wrightsville Beach. A fun beach town located on the Atlantic Ocean coastline in Wilmington, North Carolina.
While heading 4 hours to the west will have you in Asheville, NC. Nestled in the foothills of the amazing Blue Ridge Mountains.
Visiting our nation's capital is a must too when living here.
Because a 5-hour drive north through the state of Virginia will have you there. Nicely positioned to see all D.C. has to offer.
This city is located such that you can easily get out and explore the region.
For example, you have access to beaches here, mountains, and historic places like the District of Columbia.
Okay. Getting the idea? If not, here's a clue…
When it comes to entertainment, recreation, and culture, there is a little something for everyone living here.
Okay. I have covered all of the good stuff I can think of.
Next, let's switch gears. To address the cons of living in Raleigh…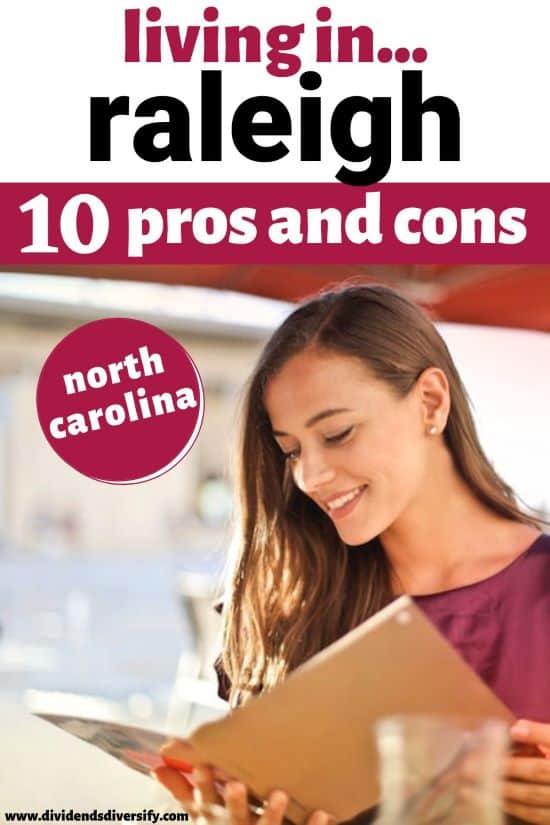 High Tax Rates
First tax rates are high in the state. And the tax authorities get you whether you are spending money. Or, making money.
I won't bore you with a long tax discussion. So, allow me to hit the highlights…
Income taxes – North Carolina has a flat tax rate. Plan on paying between 4% and 5% of your household income to the state in the form of an income tax.
It may not seem like much, but it is. Considering the state of Tennessee, directly to the west, does not charge residents an income tax.
Sales taxes – Between the state and the county, you will owe an additional 7.25% in sales tax. On top of the purchase price of the things you buy.
To offset the cost of sales taxes, I use the money-back app from Rakuten. For cash back rebates on all of our online purchases.
Learn more about saving money with Rakuten now. I mean, why pay more if you don't have to?
Next, is another negative about living in Raleigh…
Extreme Weather Conditions
I'm talking about the weather. First the good news…
For the most part, the climate is temperate. And the winters are mild. So, you won't have to pack your heavy parka and snow blower.
Just a reminder in case you are moving from the north. Or, the midwestern United States of America.
On the other hand, summers are hot and humid. Temperatures routinely push toward the 90s. And the extreme humidity makes it feel much more uncomfortable.
So, plan on sweating a lot when you go out in the summer. The summers are fairly wet and rainy too. Having the potential to spoil your best-made outdoor plans.
Furthermore, you also have to be aware during hurricane season.
The good news? You will be located more than 100 miles away from the Atlantic coastline. So full-scale evacuations are rare.
The bad news? When a hurricane hits the North Carolina coast. This city can be impacted by high winds and heavy rains.
Moving right along. Here is another one of the bad things about living in Raleigh…
Pesky Insects And Critters
Because people aren't the only residents that enjoy living here. The warm, humid, wet weather attracts its fair share of visitors which can spoil the fun.
So, realize you will have to share your outdoor spaces (and sometimes indoor) with…
Mosquitos
Cockroaches
Copperhead snakes
Unfortunately, these things are all part of living in the south.
Here's another one of the reasons not to move to Raleigh. At least for some people…
Tough On Seasonal Allergy Sufferers
First of all, the city is surrounded by dense forests.
Furthermore, its nickname is the "City of Oaks". Because of the vast number of oak trees that line the streets.
As a result, for all of you allergy sufferers out there like me. Know that especially during the spring season, the pollen in the air is thick.
You will see it accumulate on cars, decks, lawn chairs, and pretty much anything outside.
Okay. One last downside to living in Raleigh. Then I will wrap up. I promise!
Limited Public Transportation
Unfortunately, popularity has a price. And urbanization takes its toll.
The Raleigh metro area has fallen victim to urban sprawl. Furthermore, public transportation options are limited. Thus, most residents need to own a car.
So, traffic congestion gets bad during peak commuting times. It's kind of funny because some folks say life moves a little slow here. But I don't think they are talking about the traffic.
Okay. That's a wrap. Allow me to close with a few important parting thoughts about your possible life in Raleigh…
Pros And Cons Of Living In Raleigh – Wrap Up
For quick reference, here is a recap of the pros and cons in table form…
The Advantages And Disadvantages Of Living In Raleigh
| | |
| --- | --- |
| 10 Raleigh Pros | 10 Raleigh Cons |
| Good job market | High-income taxes |
| Research Triangle Park | High sales taxes |
| Unique neighborhoods | Heat and humidity |
| Cost of living | Hurricane season |
| Higher education | Bugs and snakes |
| Wake County schools | Seasonal allergies |
| Outdoor spaces | Urban sprawl |
| Farmers markets | Little public transit |
| Local foods | Car required |
| Theaters and museums | Traffic congestion |
More Reading For Finding Your Perfect Place To Live
Hopefully, this summary and the entire article have helped you think about some important questions.
Such as…
What is it like to live in Raleigh?
and…
Why move to Raleigh?
On the other hand, if you decide this place isn't right for you. Check out all of our…
Posts about Good Places To Move and Why
Thanks for reading. And good luck! No matter what you decide.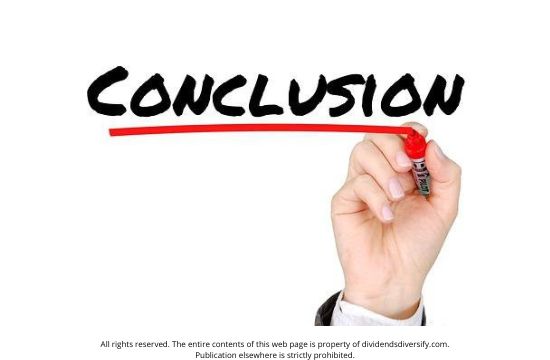 Author Bio: Tom Scott founded the consulting and coaching firm Dividends Diversify, LLC. He leverages his expertise and decades of experience in goal setting, relocation assistance, and investing for long-term wealth to help clients reach their full potential.
The Pros And Cons Of Living In Raleigh, NC Explained