Essential Things To Know Before Moving To Tennessee
Welcome to the most comprehensive guide about the pros and cons of living in Tennessee that you will find.
Perhaps you are thinking of moving to Tennessee for work? Or, finding the best town for retiring in Tennessee during your golden years?
Regardless of your situation, there are benefits to living in Tennessee. Also, some reasons not to move to Tennessee in the first place.
With those thoughts in mind, let's discover and explore these questions:
Is Tennessee a good place to live?
Should you move to Tennessee?
And be sure to stick with me to the end. Before I am done, I will also share my thoughts on 14 of the best places to move in Tennessee.
Pros And Cons Of Living In Tennessee In 2023, 2024, And Beyond!
First, here's a quick summary of the advantages and disadvantages of living in Tennessee:
Low cost of living
Reasonable property taxes
No state income taxes
Promise scholarship program
Robust music scene
Scenic beauty
Outdoor recreation
Great food and drinks
Fun festivals
Gentle winter climate
Oppressive summer heat and humidity
Bad seasonal allergies
Irritating bugs and insects
A tendency for severe weather
Consequences of rapid population growth
Limited public transportation
Troublesome infrastructure issues
Unhealthy residents
Higher crime rates
Low wages
High sales taxes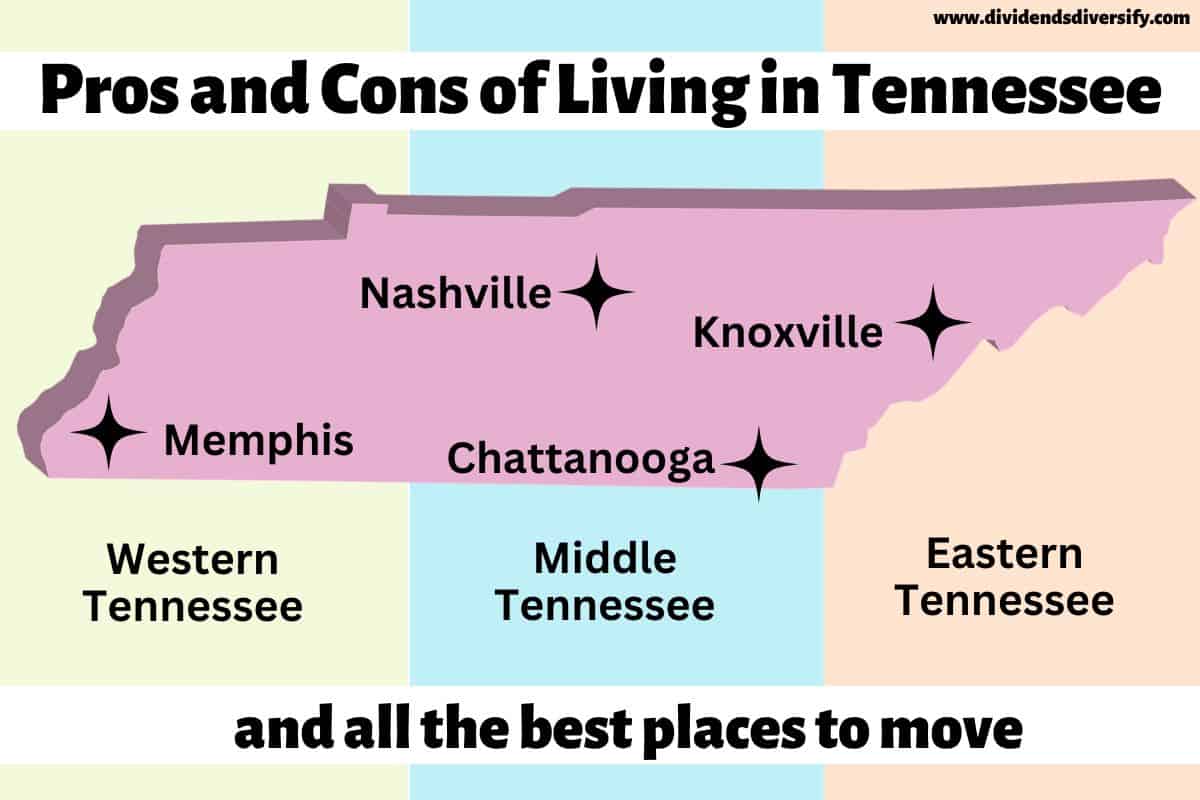 Disclosure: At no cost to you, I may get commissions for purchases made through links in this post.
What do all of those Tennessee lifestyle pros and cons really mean?
Well, allow me to answer the big question of the day. Then I will expand on each of the pros and cons.
Is Tennessee A Good Place To Live?
Tennessee is a good place to live because of the state's natural beauty. For example, the region has stunning parks, hiking trails, and mountains. Furthermore, there is delicious food to enjoy and festivals to attend, plus the low taxes and reasonable cost of living are hard to beat for anyone on a limited budget.
Why I Like Tennessee Living
I must admit that I am a little biased about living in this great state.
Why? Because my wife's family has lived in Tennessee for many years. As a result, we have spent holidays and vacations in this wonderful state.
Yes, I'm also jealous of my in-law's low cost of living. We can't touch it in our home town. So, for anyone on a tight budget, it's good to know you can choose from many inexpensive places to live in Tennessee.
To sum up, seriously consider moving to Tennessee for the low cost of living, good food, family fun, and mild winters. If you are looking for those things, Tennessee is a good place to live.
On the other hand, living in Tennessee has several drawbacks to consider before moving. As a result, I will thoroughly cover those points later in the article.
So, let's get moving to Tennessee and discuss the pros and cons.
1. Cost of Living In Tennessee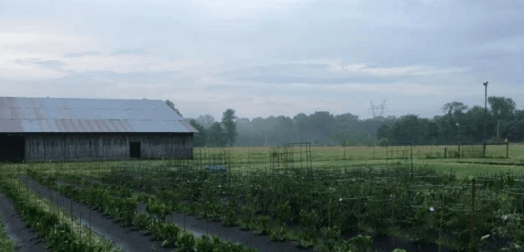 The cost of living in Tennessee is about 10% lower than the average of all states in America. Groceries, utilities, and transportation all contribute to the cost savings.
But, where the state shines is in the cost of housing. The median cost of the state's average home is nearly 18% less than the national average.
The discount on homes was greater in the past. However, more people are moving to Tennessee. Thus, pushing up housing prices.
Then there's the real estate tax. Also known as property taxes and another one of the perks of living in Tennessee…
2. Reasonable Property Taxes In Tennessee
Whether you own a home and pay property taxes directly or rent, the property tax bill still comes out of your pocket.
And when it comes to property taxes, living in Tennessee will improve your cash flow. Why? Because property taxes on a median-priced Tennessee home come in as one of the lowest 10 states in the nation! Source: WalletHub
Are you interested in renting or buying a property in Tennessee? Either way, your landlord or lender will review your credit score.
So, keep a close eye on your credit. You can do so for free with Credit Karma.
Get to work on your finances and make your score the best it can be before moving to Tennessee!
Next, the answer to this very important question: does Tennessee have a state income tax?
3. No Income Taxes When Living In Tennessee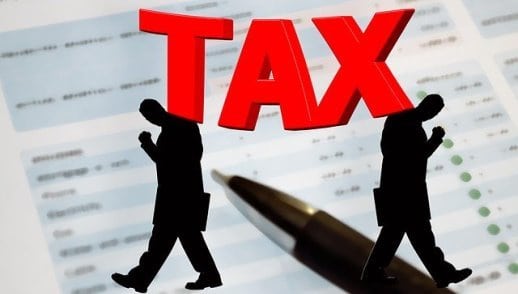 Okay, hold on to your hat. Because when it comes to income taxes, you won't be making a financial mistake relocating to Tennessee.
That's because the state has no income tax. That's right, zero.
Tennessee is just 1 of 9 states in America that do not have an income tax.
Is your goal to make more money? If yes, Tennessee won't take any of it in the form of income taxes.
An Investor's Perspective On The Tax Benefits Of Living In Tennessee Pros And Cons
For full disclosure, there was a quirky tax on dividends and interest income. It was called the Hall tax.
But here's the good news.
Several years ago, the Hall tax was phased out. And starting in 2021, it was completely repealed.
I'm glad the politicians got this right. Otherwise, I would have a major financial problem with the taxes in Tennessee.
After all, I'm a lifelong dividend investor. And I don't like taxes delaying my pursuit of building wealth one dividend at a time.
Next, I want to share 1 more cost savings benefit of living in Tennessee. This advantage reduces the cost of quality higher education in this state.
Let's talk about it.
4. Tennessee Promise Scholarship Program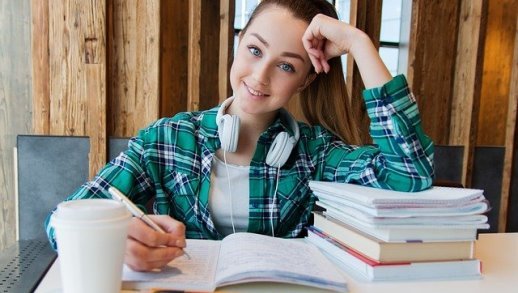 Tennessee Promise is both a higher education scholarship and mentoring program.
The program seeks to increase the number of students that attend college in the state. Also, encourage student success in school.
Participating students receive a last-dollar scholarship to attend community college.
This means the scholarship will cover tuition and fees not covered by the Pell Grant, the HOPE scholarship, or state student assistance funds.
Another part of Tennessee Promise is the guidance each qualified student receives from a mentor. The mentor assists students as they navigate the college admissions process and acclimate to higher education.
A Teacher's Perspective On The Higher Education Benefits Of Living In Tennessee Pros and Cons
Being a former college professor, I think education is very important. So, please allow me to interject my personal opinion.
When family money is tight, community college is a great option.
Get that first year or two of general college credits out of the way for free, then transfer to a University. This is a cost-effective approach and a great way to finish formal education with a name-brand degree in a chosen field of study.
Far too many students and families go into too much debt for higher education. Ultimately, they have little to show for the time and expense. It's a serious case of bad financial decision-making.
Okay. That's enough of my opinions.
Please allow me to do a quick recap to better answer the question, what is it like to live in Tennessee?
Transitioning From Money And School To Having Fun After Moving To Tennessee
So far, we have covered Tennessee's living costs, income taxes, real estate taxes, and higher education benefits. These items represent great ways to get ahead in life and save money after moving to Tennessee.
On the other hand, it's no fun to scrimp and save every day. Yes, doing so is an excellent means to achieve your financial goals. In contrast, I need to balance this conversation out.
So, it's time for some fun and a little relaxation. Once again, living here is a smart way to go because there are many great recreational opportunities after moving to Tennessee.
I believe the Tennessee lifestyle has a little something for everyone when it comes to having fun. It is similar in some respects to the abundant recreational advantages of living in Florida, another state with no income tax!
So, here are a few options for unwinding, relaxing, and having fun in the Volunteer State.
5. A Pro For Living In Tennessee Is Its Robust Music Scene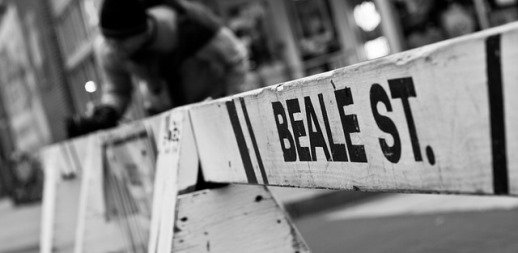 I could write an entire article on the music scene and its history here. However, to boil it down, the state is well-known for several popular styles of music: blues, country, rock n' roll, and folk.
Music In Memphis – Western Tennessee
Beale Street, located in Memphis, is arguably considered the birthplace of blues music.
But let's not forget the state has strong roots in Rock n Roll because Elvis Presley called the city of Memphis home. You can check out his house and property known as Graceland.
Finally, some other good choices for music and the arts in Memphis include:
Stax Museum of American Soul Music
The historic Orpheum Theatre
Cannon Center for Performing Arts
Music In Nashville – Middle Tennessee
They don't call Nashville "The Music City" for nothing. They do so because this city has an epic music scene.
First, there there is the iconic Grand Ole Opry. The Opry is a hotbed for the country music recording industry.
Other great spots for food, entertainment, and live music in Nashville include:
Country Music Hall of Fame
The Ryman Auditorium
The District Neighborhood
Music In Eastern Tennessee
Finally, the rhythmic sounds of the eastern Tennessee region may be my favorite of them all.
With roots in Appalachian folk music, country, gospel, and bluegrass artists heavily influence the region.
6. A Pro For Living In Tennessee: Scenic Beauty
The state is known for its beautiful landscape and natural scenery. Once again, there is a little something for everyone here.
The Appalachian Mountains to the west
Abundant parks, rivers, and lakes in middle-Tennessee
The Mississippi River on the eastern border
Furthermore, do you like the autumn colors of turning trees?
If yes, the state is second to none for the beauty of its changing leaves during this season. The state provides the perfect backdrop for a fall leaf tour.
Finally, enjoying the outdoors is a good way to have fun and make your budget go a little farther.
This is true whether you are interested in retirement living in Tennessee pros and cons. Or when just getting your start in life as a young adult.
7. Outdoor Recreation
Next, the state's natural beauty and scenic terrain lead us to another one of the great things about living in Tennessee. Specifically, the outdoor recreational opportunities.
Exploring Caves In Tennessee
For outdoor lovers, did you know there are nearly 10,000 caves in the state? Many of these places are there to discover and explore when you live in Tennessee.
Some of the caves are free to visit. At the same time, others offer paid tours. If money isn't an issue, I recommend the guided tours for the educational experience they provide.
Several of the most popular caves and cave systems to visit include:
Cumberland Caverns
The Lost Sea
Bell Witch Cavern
Appalachian Caverns
Bristol Caverns
Tuckaleechee Caverns
Ruby Falls
Raccoon Mountain Caverns
The Caverns
Dunbar Cave
Source: Williamson County Source
Abundant Parks And Green Spaces
Next, Tennessee has more than 50 state parks and plenty more accessible green places and spaces.
These spots are perfect for hiking, biking, fishing, and swimming. You may enjoy exploring some of the following across the state.
Middle Tennessee Outdoor Places
Middle Tennessee is full of beautiful parklands. For example,
Burgess Falls
Falls Creek Falls
Edgar Evins
Murfreesboro's Stones River Greenway
Long Hunter State Park
Barfield Crescent Park
Hop Springs Beer Park
Other interesting green spaces in middle Tennessee include…
The Natchez Trace Parkway. This parkway is a 400-plus-mile historic forest trail extending from Nashville to Natchez, Mississippi.
Also, Harlinsdale Farm is a nearly 200-acre park district in the city of Franklin.
Eastern Tennessee Green Spaces
Amazing outdoor spaces in eastern Tennessee near Knoxville include:
Big Ridge State Park
Cherokee Lake
Cumberland Gap National Historical Park
Douglas Lake
Fort Loudoun State Historic Park
Norris Dam State Park
Seven Islands State Birding Park
There is also the popular Cumberland Trail near Chattanooga.
Outdoor Recreation Around Memphis
Even residents of urban Memphis can get outside and recreate. Some of the opportunities include:
Downtown Riverfront
Wolf River Greenway
Shelby Farms Park
Memphis Botanic Garden
Finally, I have saved the best outdoor venue for last.
The Great Smoky Mountain National Park
This region is perfect for anyone who wants to live in a state with national parks. Best of all, Tennessee has a "granddaddy," the Great Smoky Mountain National Park.
I visited once many years ago. So did my wife before we met.
This National Park is on our bucket list to visit as a couple. We want to hike the trails together until our hearts are content.
Consider relocating to Knoxville if access to the national park is important to you. The city is right on the doorstep of this beautiful area.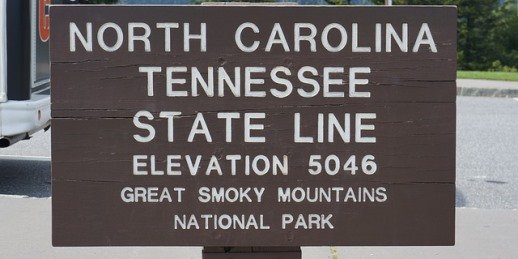 8. Another Pro For Living In Tennessee: Food And Drinks
I don't know about you, but all of this outdoor activity is working up my appetite. So now, let's talk about the dining and drinking options after moving to Tennessee.
Good Barbecue
First, Tennessee is known for one of my favorite foods, barbecue.
Where I live, barbeque with a wet sauce is the popular style. But when you go to Tennessee, especially Memphis, you must try the barbeque with the dry rub seasoning. It is so good!
There are big-name barbeque restaurants, like the Rendezvous, in downtown Memphis.
But don't forget to seek out the small Mom and Pop joints you've never heard of. I've tried quite a few of them and never go away disappointed.
Barbecue lovers looking to move should consider another mid-South state. Specifically, the state of Kansas has plenty to offer regarding food and, specifically, good barbecue.
Other Foods To Enjoy After Moving To Tennessee
When it comes to filling up in this state, you have plenty of access to traditional mid-south favorites. For example, popular choices include fried chicken, macaroni and cheese, biscuits and gravy, and savory cooked greens.
Finally, the culinary options are immense for anyone considering relocating to middle Tennessee.
Nashville, specifically, has become one of the best food cities in America. Talented chefs are taking regional dishes, ethnic fare, and fusion cuisine to new levels in Nashville and the surrounding suburban communities.
Next, there's more to the fun here than food. So, let's keep moving with another one of the best things about living in Tennessee.
9. Lots Of Fun Festivals For Tennessee Residents
You should know that the state has a festival for just about every type of entertainment and celebration you can think of.
Here's a tour around The Volunteer State for a selection of festivals you can choose from.
Chattanooga Festivals
4 Bridges Arts Festival
Chattanooga Film Festival
Riverbend Festival
Chattanooga Beer Fest
Chattanooga Street Food Festival
Whiskey Festival
MAINx24 Festival
Franklin Festivals
Annual Pumpkin Festival
The "Dickens of a Christmas" event
Main Street Festival
Knoxville Festivals
Dogwood Arts Festival
Greek Fest
HoLa Festival
KARM Dragon Boat Festival
Knox Asian Festival
Knoxville Film Festival
Knoxville Brewer's Jam
Kuumba Festival
International Biscuit Festival
Rossini Festival
Memphis Festivals
Beale Street Music Festival
Bluff City Jazz Festival
Chicken & Beer Festival
Cooper-Young Festival
Craft Food & Wine Festival
Indie Film Festival
Italian Festival
Memphis in May
Mempho Music Festival
River Arts Fest
Tequila Festival
World Championship Barbecue Contest
Murfreesboro Festivals
Boro Art Crawl
Fountains Winterfest
JazzFest
Middle Tennesse Songwriters Festival
Uncle Dave Macon Days (roots music fest)
That's a healthy list of possible festivals to attend as a Tennessee resident. There are plenty more I didn't mention for all of you avid festival-goers.
Okay. I can think of 1 more advantage to living in Tennessee. Let's cover it, then move on to the cons.
10. Pros And Cons Of Moving To Tennessee: A Gentle Winter Climate
You can enjoy all 4 weather seasons here. However, you can take a pass on harsh winter weather.
For example, high temperatures routinely hit the 50s in the dead of winter. And lows fall to around freezing.
Furthermore, snowfall in the state is limited except as you move near the Appalachian Mountains in the eastern part of the state.
Do you like this kind of weather Tennessee offers?
If yes, you might also consider living in Arkansas, another southern state with warm summers and mild winters.
Okay. That concludes the top benefits of living in Tennessee. Next, we are ready for a few reasons not to move to Tennessee in the first place.
Thus, what follows are all the reasons why Tennessee is a bad place to live. Unfortunately, I'm not done with the weather.
11. Tennessee is Known For Its Hot Summer Heat And Humidity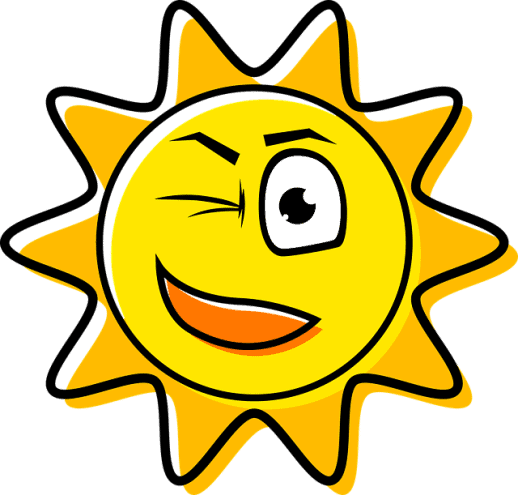 Now, I have to admit. I dislike hot, humid weather.
If it's 90 degrees and 100% humidity, it might as well be 20 below zero. Why? Because in either case, I'm not going outside if I don't have to.
But you have to take the good with the bad. Those mild winters lead to hot and humid summers.
Highs in the 90s. Lows in the 70s. Plus, plenty of humidity is pretty common, like living in Mississippi across Tennessee's southern border.
So, if you are considering the pros and cons of moving to Tennessee, be sure to know how you will beat the summer heat.
But realize it's not too different than other central-south areas in the U.S. Neighboring states to the West like Oklahoma and Arkansas, have hot summers too.
Next, another one of the disadvantages of living in Tennessee is related to the environment and weather conditions.
12. Tough On Seasonal Allergy Sufferers
The state's abundant rainfall, lush landscape, and stagnant, humid air create a significant drawback. Specifically, the area is challenging for people with seasonal allergies.
As a result, HouseFresh ranks the state in the bottom one-third of all states for pollen, dust, and mold allergies. I've seen other studies rank the conditions even worse here. Regardless, there is no doubt that the south-central U.S. is an allergy hot spot.
During the worst times, sticky green and yellow film coats everything outside. Your car, patio furniture, and sidewalks are no exception.
So, if you are moving to Tennessee from California or other western states, beware.
You may only fully understand the unpleasant symptoms of allergies once you experience them. Expect watery eyes, scratchy throat, runny nose, and sinus congestion.
Also related to the weather and environment, here's another one of the possible reasons not to move to Tennessee.
13. Bugs Love Living In Tennessee Too
Pesky insects are another common condition brought on by the warm, humid Tennessee weather. Some of the most common and dangerous bugs you will encounter here include the following:
First, cockroaches are very common here.
These bugs are resilient and can survive the most challenging conditions. But, worst of all, these insects have been found to spread some diseases when they bite.
Second, mosquitos.
The state has over 60 species of mosquitoes, and more mosquito-borne diseases appear every year. So be prepared. Otherwise, expect these annoying bugs to ruin your next picnic or best-planned hike through the woods.
Third, and speaking of hiking, beware of ticks.
Ticks typically wait on the tips of tall grasses and low-hanging leaves for a potential host to brush past and pick them up. These pests spread diseases, including Lyme disease and Rocky Mountain spotted fever.
Finally, there are lots of spiders living in Tennessee.
Fortunately, only two are poisonous, black widows and brown recluses. And both are found throughout the state.
14. Living In Tennessee May Mean Severe Weather
Parts of the state are prone to severe weather.
The state is located in a region where colder weather from the north moves into the southern states and mixes with hot temperatures.
The result?
There are times of severe thunderstorms, hail, and remnants of hurricanes. These storms can drench areas of the state.
Also, living in middle Tennessee means you will be prone to tornado activity.
What is the bottom line here?
Be prepared for severe weather after moving to Tennessee. And make sure you have good insurance coverage in place.
15. Population Growth In Certain Tennessee Cities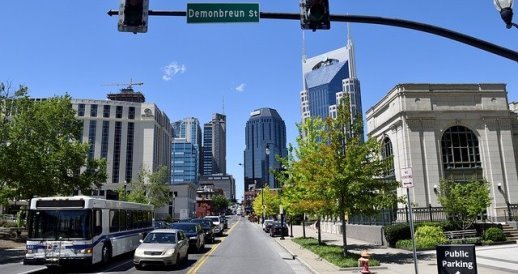 All the advantages of living in this state, Tennessee, have come at a price.
Specifically, rapid population growth. Nashville and Memphis, in particular, have been impacted by this demographic trend.
First of all, well-known companies are expanding here. Names like Amazon and Facebook come to mind. These massive companies bring employees and job searchers with them.
However, business development and population growth can be good when finding a new job is one of your goals.
Also, the newfound freedom of remote work is behind the state's population growth. Many residents relocate to Tennessee from congested cities like New York and Chicago.
These people are no longer tied to a work site. Thus, they are discovering the many reasons for moving to Tennessee.
Maybe this population surge isn't a big deal for new residents. However, long-time inhabitants feel the changes, and not everyone likes them.
So, consider living in Iowa if crowds and urban congestion are not your things. The Hawkeye State is a good place to live and hasn't been caught up in urbanization. Or, pick a small town or remote area.
If that's not enough, here's one more reason not to live in Tennessee.
16. Limited Public Transportation
The public transportation system could be better.
The state's smaller cities and larger towns typically have fixed-route bus systems. However, the geographic coverage and timing of rides tend to be limited.
While in the big cities of Memphis and especially Nashville, public transit options are better. But, population growth is putting a strain on the systems in place. In addition, lack of funding and difficulty agreeing on priorities plague new projects.
17. Troublesome Infrastructure Issues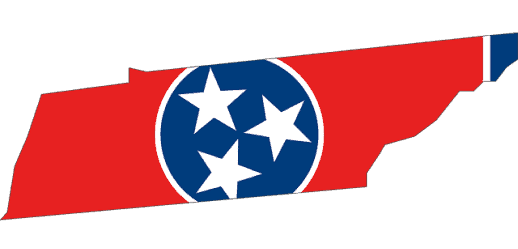 The population growth and limited public transit is putting a strain on Tennessee's infrastructure.
Generally speaking, the state's roads, bridges, drinking water services, and other critical systems are nearing the end of their service lives. Much of the infrastructure is over 50 years old.
So let's tackle several of these issues.
Living In Tennessee Means Plenty of Road Issues And Traffic Congestion
Plan on owning a car unless you can pull off living, working, and recreating in a relatively confined geographic area.
Of course, all those cars on the road have negatively impacted road conditions. As reported by WBBJ News, the roadways here have some of the most potholes compared to other states in the country.
Thus, you will find that the large cities of Memphis and Nashville have plenty of road construction and traffic congestion.
Not A Particularly Green Energy State
Finally, the state consumes over three times as much energy as it produces. Furthermore, the state ranks among the top one-third for total energy consumption.
There are several nuclear power plants throughout the state. Thus, nuclear power generates much of the state's electricity, along with coal. So, suppose you insist on living in a green state primarily reliant on renewable energy sources. In that case, Tennessee might not be for you.
Next, I have another point for thoroughly addressing the worst things about living in Tennessee.
18. Tennessee Has One Of The Least Healthy Populations In The Country
Being healthy is critical when considering the best places to live. Unfortunately, Tennessee doesn't stack up well in this area.
Let's dive a little deeper into the topic.
First, according to a recent study by Forbes Advisor, Tennessee ranked as the sixth least healthy state in the nation. Forbes based their analysis on the following criteria:
Disease prevalence
Mortality rate
Substance abuse
Lifestyle habits
Health outlook
Furthermore, Fortune Well reported that Tennessee has one of the lowest life expectancy rates of all states in the country. Other studies also show that obesity and tobacco usage are higher than average here.
Fortunately, many of the issues that lead to poor health, higher mortality rates, lower life expectancy, and obesity are under your control. So stay active, refrain from smoking, and eat a reasonably healthy diet to stack the odds in your favor.
Here's another one of the bad things about Tennessee.
19. Some Areas In Tennessee Have High Crime Rates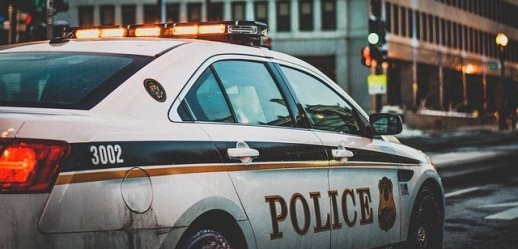 Like so many of the pros and cons, it's hard to generalize across the entire state of Tennessee. This is especially true when it comes to your personal safety.
Some areas of the state are very safe. While others, specifically parts of the Memphis metropolitan area, have higher than desired crime rates.
Statistics show Tennessee's violent and property crime rates are higher than the national averages. Unfortunately, the trends are similar to the neighboring state to the Northwest, Missouri.
But don't let this deter you when considering reasons to move to Tennessee. For example, my wife's family has lived South and East of Memphis for many years. Fortunately, they have never had a problem with safety or crime.
Most importantly, be selective about your exact location and neighborhood. For example, a smaller city like Chattanooga will be safer versus larger cities such as Memphis.
20. Living in Tennessee Can Mean Low Wages
I just pointed out that Tennessee is known for higher crime rates and poorer health among residents. Furthermore, most studies indicate that health and crime are inversely related to income.
In other words, states with low incomes have more crime and worse health than states with high incomes. Tennessee proves this theory.
According to World Population Review, the average household income in Tennessee is the eleventh lowest in the nation. So, be sure to put your finances in good order as part of your moving to Tennessee pros and cons.
21. High Sales Taxes
Fortunately, only some residents feel the financial pinch of the low wages here. But, on the other hand, everyone pays a steep sales tax rate.
According to Money.com, Tennessee has one of the highest sales tax rates of any state in the country. The rate is 7%. At this time, only California's average sales tax rate is higher.
Let's say you find a new house for your new life in Tennessee but need to furnish it with new kitchen appliances costing $5,000. Thus, sales tax will add another $350 to your bill.
The additional tax may seem small day-to-day. But, the extra expense can add up over time, especially considering that five states charge no sales tax whatsoever.
Okay. That concludes the pros and cons of living in Tennessee.
Hopefully, this article has shed some light on your decision to move to Tennessee or not.
But don't go. I have one more promise to keep.
When Tennessee's Pros Outweigh The Cons For You
Having made it this far through the article, you must be seriously considering a move to Tennessee. So, the next logical question is where.
To help you answer that question, here is a short list of some of Tennessee's best cities and towns and a few words about each.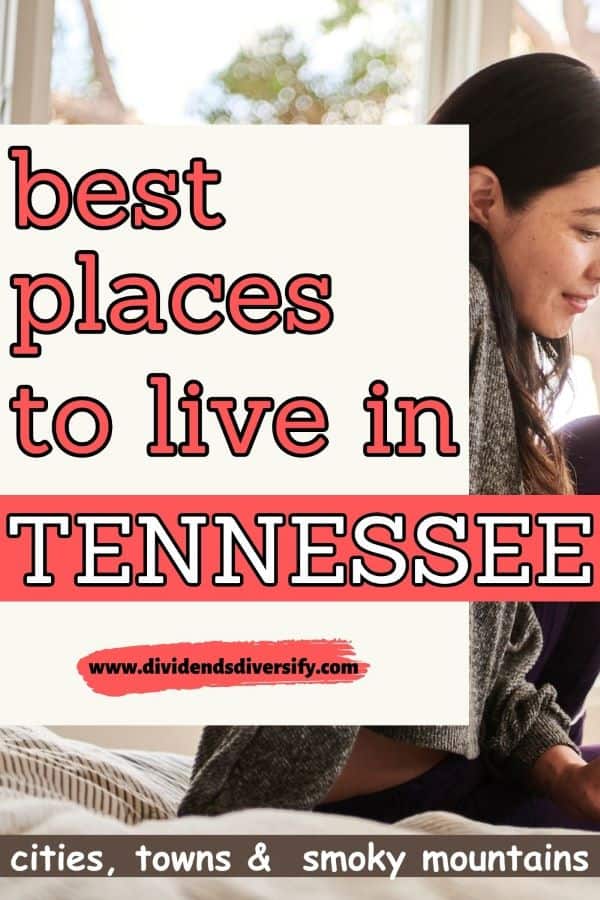 Best Places to Move In Tennessee
Chattanooga
Clarksville
Cookeville
Franklin
Johnson City
Knoxville
La Follette
Lexington
Maryville
Memphis
Murfreesboro
Nashville
Paris
Rockwood
Chattanooga
Chattanooga offers the feel of a small community but with more extensive city amenities. The economy is diverse, growing, and attracting many talented workers looking for good jobs.
Learn more about Chattanooga living.
Clarksville
Located in the central west region of the state at the northern border across from Kentucky, Clarksville is home to Austin Peay State University and Fort Campbell Military Base.
Cookeville
Cookeville is in middle Tennessee, known for its extensive arts and cultural opportunities.
The city is home to Tennessee Tech University, The Appalachian Center for Craft, The Cookeville Performing Arts Center, and the historic Cumberland County Playhouse.
Learn more about living in Cookeville.
Franklin
A suburb of Nashville, Franklin's popularity has exploded in recent years. But, unfortunately, the city's popularity has increased the cost of living.
What to know before moving to Franklin.
Johnson City
Johnson City is part of the tri-cities region, including Kingsport, Bristol, and other smaller communities, in the heart of eastern Tennessee. Outdoor enthusiasts love the city's proximity to the Smoky Mountains and the Blue Ridge Mountains.
Discover more about living in Johnson City.
Knoxville
Knoxville is the third largest city in the state and is considered the gateway to the Smoky Mountains. The town is also well-known for being the home of the University of Tennessee and its 30,000 students.
La Follette
La Follette is a small town with fewer than 10,000 residents. The city is located in the Cumberland Mountains, about 40 miles north of Knoxville.
Lexington
Lexington is in the west-central part of the state, midway between Nashville and Memphis. The city offers a quiet lifestyle far from the state's population centers.
Maryville
Maryville, a suburb of Knoxville, is a family-friendly small town with a moderate cost of living, minimal crime, and good schools. Furthermore, Maryville College brings cultural events and higher education opportunities to the community.
Learn more about the Maryville lifestyle.
Memphis
If you want the big city vibe without the high price tag that usually comes with it, Memphis may be your place. Residents here love the variety of festivals and entertainment options year-round.
Murfreesboro
Murfreesboro is about 35 miles from downtown Nashville in the heart of middle Tennessee. The 160,000 locals enjoy a nice balance between big-city amenities and the slower pace of living near rural Tennessee.
More about Murfreesboro living.
Nashville
Known as The Music City, Nashville boasts the state's largest population. The city's popularity has grown because of its economy and bustling, vibrant vibe in the heart of the USA.
Paris
Located in the northwest quadrant of the state, Paris is known as one of the best places to enjoy retirement living in Tennessee. In addition, water enthusiasts appreciate the short distance to Kentucky Lake.
Rockwood
Rockwood is another town in the state's eastern portion, less than 100 miles from North Carolina. Residents love it as a special place to live, work, play, and raise a family.
Okay. That's all I have! Please allow me to wrap this up with a few parting thoughts.
Related reading: 10 states offering the highest quality of life
Wrap-Up: Pros And Cons Of Living In Tennessee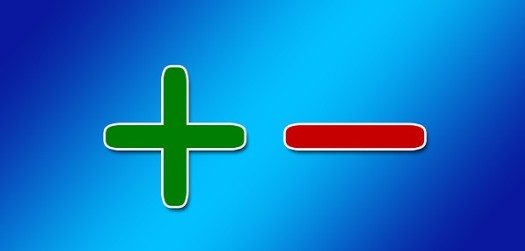 There is a lot to consider for anyone interested in the pros and cons of moving to Tennessee.
Do your homework. Get your finances organized. And I'm sure you will live happily for many years.
For quick reference, here is a summary of all 21 pros and cons of living in Tennessee:
| | |
| --- | --- |
| Tennessee Pros | Tennessee Cons |
| Low cost of living | Summer heat |
| Low real estate taxes | Seasonal allergies |
| No state income tax | Pesky bugs |
| Promise scholarships | Severe weather |
| Music scene | Population growth |
| Scenic beauty | Little public transit |
| Outdoor recreation | Old infrastructure |
| Good food | Unhealthy residents |
| Fun festivals | High crime rate |
| Mild winters | Low wages |
| | High sales tax |
Best of luck, no matter where you choose to settle down.
More Reading About Saving Money & Living Well
Still not sure about the moving to Tennessee pros and cons and how they stack up for your life? If so, check out all of our articles about where to live and why.
Best Resources To Keep Your Money In Order- Before & After The Big Move
Throughout the article, I mentioned several of my favorite personal finance resources for saving and managing money.
Best of all, they are all free to sign up and use. I have summarized them here for your convenience.
Author Bio, Disclosure, & Disclaimer: Please join me (Tom) as I try to achieve my goals, find my next place to live, and make the most of my money. However, I am not a licensed investment adviser, financial counselor, real estate agent, or tax professional. Instead, I'm a 50-something-year-old, early retired CPA, finance professional, and business school teacher with 40+ years of DIY dividend investing experience. I'm here only to share my thoughts about essential topics for success. As a result, nothing published on this site should be considered individual investment, financial, tax, or real estate advice. This site's only purpose is general information & entertainment. Thus, neither I nor Dividends Diversify can be held liable for losses suffered by any party because of the information published on this website. Finally, all written content is the property of Dividends Diversify LLC. Unauthorized publication elsewhere is strictly prohibited.
The Pros And Cons Of Living In Tennessee Fully Explained