Retirement calculators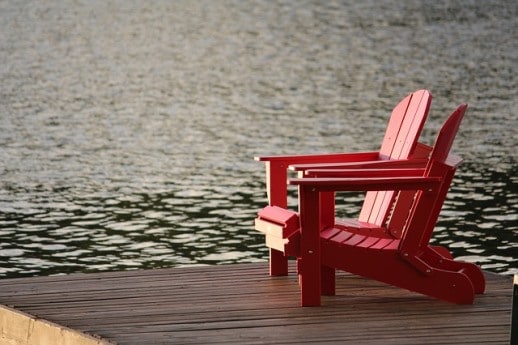 Pin
Dividends Diversify is glad to have many smart contributors.  Because of that, I want to check your pulse on a retirement topic.
I have run across many retirement calculators. These retirement calculators tell us if we have enough money to walk away from the rat race.
And, pursue our dreams of financial independence.  I want to look at a few of them.  In addition, I want to see what you think. After all, not saving for retirement can lead to serious financial troubles later in life.
HOW DID THIS COME UP?
First of all, why did I write this article?  Because I read a recent Fidelity report on retirement.   The report stated that retirement readiness is improving.  This makes sense to me.
Financial markets are at all-time highs.  In addition, real estate prices have mostly recovered from the great recession.  Finally, unemployment is at all-time lows.  Seems like this is a good mix of factors to improve our long-term financial health.
However, the article goes on.  Opposite the first point, the report says "half of the savers are at risk of not fully covering essential retirement expenses."  They even have a calculator to show you how you measure up.  There are a lot of these retirement calculators.  Some are better than others.
Related:  How to live off investments in retirement
RETIREMENT CALCULATORS
However, I always liked the simple retirement formulas because of their ease.  They are handy "rules of thumb."  Most of all, easy to calculate and easy to understand.  Because they help us quickly gauge progress on your money management.
Here are three to consider to check your cash flow for retirement.  In addition to a few of my thoughts on each one.
80% of Earnings
This retirement formula says you need 80% of your pre-retirement income.  Why 80%?  Because some of your expenses will decrease in retirement.  Commuting costs and work clothes are a couple that comes to mind.  College tuition bills should also be done with.  In addition, you won't have to save for retirement anymore.
This one is probably the easiest to understand.  You do not have to know your expenses.  Just what you are earning.  However, it assumes you spend what you make.  And, this may or may not be a good assumption.
The 4% Rule
Research shows that 4% can be drawn from a diversified investment portfolio without depleting it.  If that is your financial goal planning for retirement? And, the 4% withdrawal can be increased for inflation each year.
This rule is a classic.  It has been backtested over many years and under many different market conditions.  It is not foolproof.  However, it suggests a diversified investment portfolio will last at least 30 years if you only take out 4% each year adjusted annually for inflation.
Passive Income Rule
The first two methods are popular with professional financial advisers and the mainstream media.  On the other hand, the passive income rule seems more popular in the financial independence community.
It simply states you need a passive income stream to cover at least 100% of your annual expenses.  The definition of passive income can be debated.  Probably included are income streams from dividends, interest, and real estate rentals.
This is my personal favorite.  Why?  Because my financial goals include building a passive income stream from dividend growth stocks.  The income from an investment portfolio also tends to be a lot more stable than the stock market values that produce the income.  The stock values can be subject to high amounts of stock market volatility.  However, dividend payments are mostly stable.
WRAPPING IT UP
There you have a few rules of thumb for judging your ability to retire.  The ability to execute your financial plan for independence.  Now I would like to hear from you.
Do you use any of these rules of thumb for your own planning?

If not, how will you measure and know when you are able to leave the rat race?

In addition, what other forms of passive income am I missing for the passive income rule?

What are your long-term money goals in retirement?
Please leave a comment and let us all know.
SUBSCRIBE
Be sure to subscribe.  As part of your subscription, you will get 20 wealth building and investment tips free!  In addition, never miss a new post.  I will send a weekly email to all subscribers with a link to the current weeks new content.  Last but not least, thanks for visiting.
[mc4wp_form id="898″]