Categories Of Goals With Examples To Kick Start Your Future
Today I want to cover 7 different types of goals. Also, important traits that every goal should have. No matter what category it falls in.
Let's dive right in. So you can start setting all types of goals…
7 Different Types Of Goals To Set Right Now!
To maximize your potential, I suggest setting goals from each of the following categories…
Educational
Personal
Career
Business
Financial
Interpersonal
Spiritual
Next, I want to explain each of these goal categories one by one. And provide dozens of examples for you to consider.
Then, before we wrap up, discuss several key characteristics every goal should have.
That's the plan, so let's do it…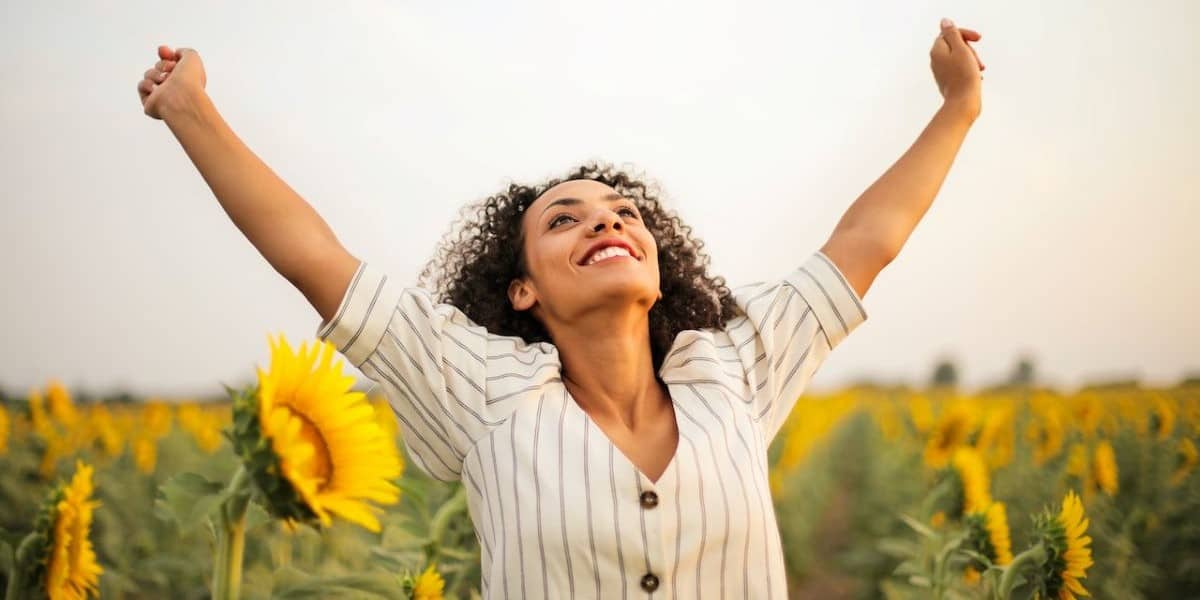 Disclosure: At no cost to you, I may get commissions for purchases made through links in this post.
Educational Goals
I start with educational goals because this category is a stepping stone to bigger things. Since both your personal growth and professional development partly depend on education.
First, there are academic goals. They are most useful during your high school and college years.
Examples of Academic Goals
Never miss class
Complete homework on time
Meet with an academic advisor
Get good grades
Win a scholarship
Achieve target score on the ACT or SAT
Work in an internship
Join a club or activity
Earn a degree
Obtain a professional certification
Conduct research and publish it
Second, consider setting lifelong learning goals. Because education shouldn't stop after your formal classroom years are over.
On the other hand, don't forget that life-long learning can begin while you are still in school…
Examples of Life-Long Learning Goals
Learn from your successes
Practice reflection by journaling
Learn to meditate
Improve upon a weakness
Become a better listener
Learn a new skill
Further your formal education
Master a foreign language
Learn a musical instrument
Adopt a new technology
Join a professional or civic organization
Find a mentor
Learn from your failures
Moving right along, here is our second and perhaps the most important type of goal…
Personal Goals
They are objectives that focus on your overall well-being. Specifically, personal development goals.
Because you can't be your best when you don't feel your best. And to be your best, you need to establish goals to promote good personal habits.
As a result, be sure to set one or more goals in these very important personal areas…
Examples Of Goals For Physical Stamina
To keep your energy level high…
Eat a balanced diet
Get regular exercise
Maintain your ideal weight
Find the perfect bed
Get enough sleep
Play a new sport
Complete a long-distance run or ride
Do your personal best
Examples Of Goals For Peace Of Mind
For calming the mind and keeping a cool head…
Develop a positive attitude
Accept what you can not change
Live in the moment
Manage stress
Create work-life balance
Pursue a hobby
Practice self-care
Examples Goals For Improving Personal Habits
To be your best every day…
Find your perfect location to live
Embrace change
Improve your self-confidence
Get up early
Develop a strong work ethic
Stop procrastinating
Be more decisive
Remove toxic people from your life
Okay. So far we have covered foundational goals related to knowledge, skills, and your general well-being.
With those types of goals addressed, let's turn our focus to professional development. And discuss the third of today's seven categories of goals…
Career Goals
This time we are talking about your job or career. However, you choose to describe it.
And since we all have to make a living, work becomes part of who we are. Whether we like it or not.
So, why not make the best of it and crush your career goals? Here are some examples to consider…
Examples of Career Goals
Find a career mentor
Seek out performance feedback
Develop a new job skill
Streamline processes at your job
Become a better collaborator
Enhance your interpersonal skills
Cross-train in another functional area
Take an international assignment
Expand your technological expertise
Win an award in your industry
Develop a personal brand
Build a personal website
Grow a social media following
Earn a promotion
Make a lateral development move
Land your dream job
Change to a better career field
Make a professional development plan
Expand your professional network
Learn to interview like a pro
Closely related to one's career is our fourth type of goal…
Business Goals
Because selecting performance goals for your business is critical. In case having a career focused on working for someone else isn't for you.
So, if you have an entrepreneurial spirit. And desire to own and operate your own company. Then setting and achieving the right business goals is a must.
Examples Of Business Goals
Create a business plan
Improve product or service quality
Achieve higher on-time delivery
Increase customer satisfaction
Improve customer retention
Increase sales volumes
Optimize product and service pricing
Increase market share
Develop new customers
Expand into a new geographic market
Market through a new channel
Penetrate a new customer demographic
Develop a new product or service
Start an employee development program
Increase employee satisfaction
Streamline processes
Migrate to a new computer system
Improve profits
Increase cash flow
Acquire another company
Obtain adequate financing
Increase the value of your business
Develop a succession plan
Sell your business for a big gain
The next and fifth of today's goal-setting categories is my personal favorite…
Financial Goals
Because so much of what we do in life serves to improve our financial position. I like to say…
Finance is fun when you are making money.
And with the different types of goals, we have discussed thus far. Specifically, educational, personal, career, and business. I suggest that you will be well on your way to making a good buck.
However, a well-rounded set of financial goals includes so much more than just making money.
Here's what I mean…
Examples Of Financial Goals
Read a book about personal finance
Develop a plan for your financial future
Put the right insurance in place
Create an emergency fund
Establish a monthly budget
Reduce unnecessary expenses
Refinance your debt
Eliminate non-mortgage debt
Save for a down payment on a home
Save money for something fun
Start college funds for your kids
Save for retirement
Negotiate a pay increase
Get a higher-paying job
Start a side hustle
Declutter and sell your stuff for cash
Buy a home
Invest in stocks
Become a better investor
Invest in land
Find a money mentor
Monitor your money
Create a plan for your money
Become financially independent
Become a millionaire
Create your end-of-life documents
Leave a financial legacy
Next, let's move on to the softer sides of life. As our discussion of different types of goals by category continues …
Interpersonal Goals
Just about everything we do revolves around other people in our lives. I often think about this old saying…
"It's not what you know, it's whom you know".
So, it's a good idea to think about how to surround yourself with the best people. And for getting the most out of those relationships.
But always make sure to give back as much as you receive. To keep your relationships balanced.
Examples Of Interpersonal Goals
Have family meals together
Take a family vacation
Do your share of the household chores
Make time for important conversations
Find your life partner
Become a better parent
Exercise patience
Visit your parents
Stay in touch with your siblings
Make a date with an old friend
Expand your circle of friends
Volunteer for an important cause
Ready or not, here's the last of our 7 different types of goal categories…
Spiritual Goals
Unlike the other types of goals we have discussed today, spirituality can mean different things to different people.
Broadly speaking, this area of life goals represents your intentions for discovering a greater purpose and for living a life full of meaning.
They may be religious. But they do not have to be.
Examples Of Spiritual Goals
Establish what you believe in
Be mindful of your thoughts and actions
Practice tolerance
Be kind and grateful
Learn to be at peace with yourself
Join a church and attend services
Sacrifice something important to you
Seek advice from a spiritual advisor
Support a meaningful charity
Okay. That concludes our discussion about the 7 types of goals to set. With more than 100 goal examples to get you started on your way.
But don't go just yet. I have a little more to share…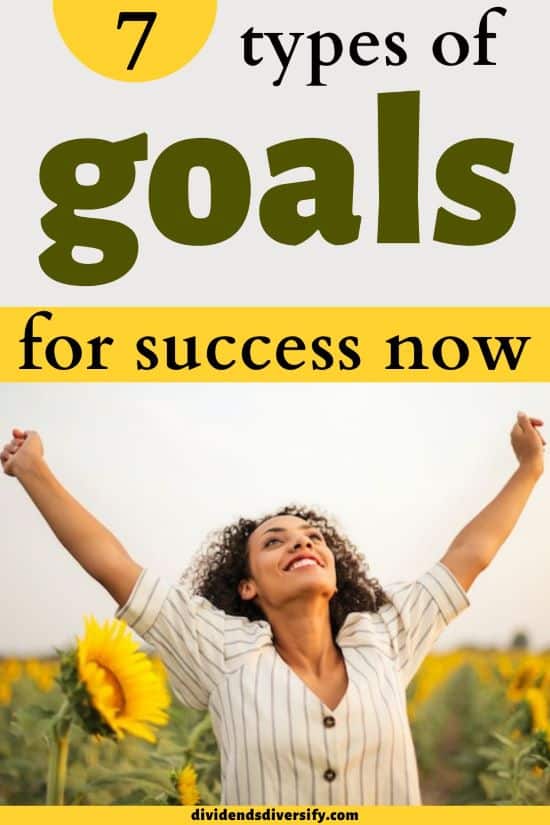 Characteristics Of Every Goal Regardless Of Type Or Category
Next, I want to discuss several points that every goal you set must have…
Make All Types Of Goals SMART
No matter how many goals you choose. And regardless of what type they are. I suggest you make SMART goals.
Making them SMART ensures you are set up for success. And success means achieving every goal you set for yourself.
SMART goals have 5 elements. Thus, put together a goal-setting worksheet. And for each goal you choose, write down these things…
Specific. Be as detailed as possible about what you want to achieve.
Measurable. Determine exactly how you will know if and when a goal is accomplished.
Achievable. Yes, you should challenge yourself. By setting stretch goals. But don't waste time with things that are not possible.
Relevant. Every goal should make sense for your situation. Thus, each should move you forward in an area of your life that you consider important.
Time-bound. All goals should have a deadline. Doing so builds commitment and provides a sense of urgency.
Next, I want to touch on the range of possibilities for time-bound goals. Using finance as an example.
Then I will wrap up. I promise!
Make All Types Of Goals Time-Based Goals
As you now know, the last point in setting SMART goals requires they be time-bound. Yes, give each goal an exact deadline. But first, think of the timing in these broad categories…
Short-Term Goals
These are objectives you want to achieve in no more than one year. Often they are foundational goals or stepping-stone goals. Because they are required in the near term. To have success in the long run.
Example of a short-term financial goal: Establish an emergency fund.
Medium-Term Goals
First of all, medium-term goals are to be completed in more than 1 but less than 5 years. Furthermore, I think mid-term goals are my favorites.
Why?
Because they are substantial enough to require more than a year to complete. But not too distant to seem irrelevant or unreachable.
Example of a medium-term financial goal: Save for a down payment on a home.
Long-Term Goals
Long-term goals are the heavy hitters. Being goals that require more than 5 years to complete.
Example of a long-term financial goal: Become a millionaire
Lifetime Goals
Finally, your life goals will typically take more than 10 years to complete.
They are the overarching dreams that require the bulk of a lifetime to accomplish. Or, they are a type of goal you work on every day for the rest of your life.
Example of a lifetime financial goal: Leave a financial legacy for my children
Okay. That's all I have for today.
So, allow me to wrap up with a few parting thoughts…
7 Types Of Goals And How To Set Them For Success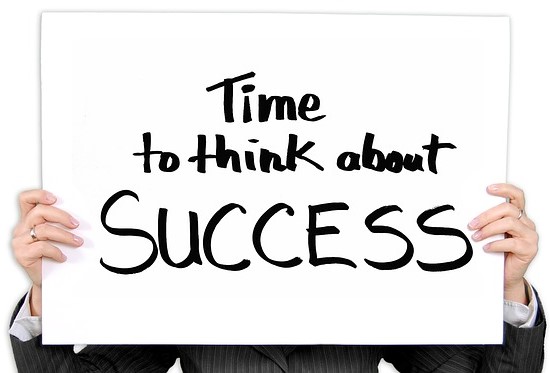 As you set your objectives 1, 5, and 10 years out. Be sure to take a balanced approach to the various goal-setting categories.
Do so by choosing goals across a variety of the 7 areas we have discussed today. And over a range of time frames.
Then make sure your short-term goals support the long-term goals. And all of your goals pull together your vision of the future.
Because by first stepping back and looking at the bigger picture of what you want to accomplish in life. Then choosing goals to make that vision become a reality. You have a much greater chance of success.
Thanks for reading. If you found this article useful. You may enjoy checking out our archives of…
Articles about Goals and Goal Setting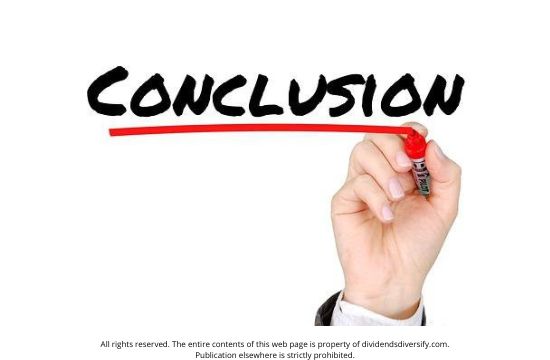 Author Bio: Tom Scott founded the consulting and coaching firm Dividends Diversify, LLC. He leverages his expertise and decades of experience in goal setting, relocation assistance, and investing for long-term wealth to help clients reach their full potential.
Types Of Goals Explained With Examples