A Healthy Dividend Payout Ratio Is A Must For Your Dividend Stocks
Today, as part of our dividend Q&A series. I would like to answer the question: what is a good dividend payout ratio?
Because this specific financial ratio is an important component of how dividends work.
So, here's my answer to the question…
What Is A Good Dividend Payout Ratio?
A good dividend payout ratio is high enough to share a meaningful portion of company profits with stockholders.
However, it is low enough to provide for adequate dividend safety. Thus, ensuring the sustainability of the current dividend well into the future.
Most importantly, by finding the optimal dividend payout ratio for the stocks in your dividend portfolio. You will have mastered one key to earning a regular dividend income.
Furthermore, to put this concept into practice, I believe finding the best dividend payout ratios, means looking at them by industry.
So, let's talk about this important concept next…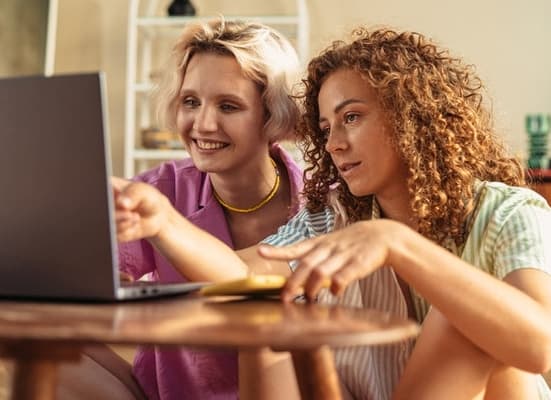 Disclosure: At no cost to you, I may get commissions for purchases made through links in this post.
What Is A Good Dividend Payout Ratio By Industry?
What follows are the industry-specific guidelines I use as a starting point to evaluate a company's dividend payout…
Bank Stocks That Pay Dividends
20%-40%.
Bank dividends have been heavily regulated since the financial crisis. So, they tend to have lower ratios.
Consumer Staples Stocks That Pay Dividends
50%-80%.
Consistency of profits and cash flows are typical of large well established consumer staples firms. Allowing them to safely manage higher payouts.
Industrial Stocks That Pay Dividends
30%-50%.
Since they are vulnerable to the ups and downs of the global economy. I prefer my industrial stocks that pay dividends to have a lower payout rate.
Integrated Oil Company Stocks That Pay Dividends
50%-70%.
Big oil has historically paid big dividends. However, their cash flows and dividends can be vulnerable when oil prices crash.
Real Estate Investment Trusts (REITs)
75%-85% of funds from operations (FFO).
REITs are required to pay out 90% of their taxable net income in the form of dividends. So, their payout ratios based on FFO tend to be higher.
Utility Stocks That Pay Dividends
60%-80%.
Slow growth and limited high-growth investment opportunities are typical of the utility industry. So, the management of these companies tends to pay out a higher share of profits to investors.
Guidelines And Further Analysis Of Dividend Payout Ratios
Finally, understand that these are just general guidelines. As a result, if a company's payout falls outside of the range. It doesn't automatically indicate a bad dividend payout ratio.
It just suggests taking a closer look to understand why may be necessary. To determine if the company's stock still meets your investment criteria.
And to take a closer look at all of my dividend stocks, I use the Simply Investing Report & Analysis Platform. To find and monitor the best dividend stocks with the best dividend payout ratios for my dividend portfolio.
Okay. With the answer to today's question taken care of. Let's expand our knowledge base by covering several topics related to identifying stocks with a good dividend payout ratio.
Dividend Payout Ratio Definition
First of all, the payout ratio is a measure of how much of a company's financial resources are paid out to its investors in the form of dividends. It is expressed as a percentage.
Furthermore, a company's hard-earned and limited financial resources can be defined in several different ways.
Such as…
Earnings per share (EPS). This is the most used measure. It works well for all of the industry groups except REITs.
However, earnings can be volatile due to accounting rules. So, it's important to proceed with caution when using earnings to make the calculation.
Funds from operations (FFO). A special measure of financial resources used for REITs. It is intended to show a REITs recurring cash-generating power. So, it more closely resembles our next metric, cash flow…
Free cash flow (FCF). Cash is an excellent measure to evaluate a company's financial resources. After all, our dividends are paid in cash.
However, cash flow is typically not useful for utility stocks. So, I stick with earnings per share for that industry.
Otherwise, by looking at the ratio based on both earnings per share and free cash flow where applicable. It is a powerful one-two combination.
Finally, the dividend payout ratio formula can be calculated based on historical financial information. Or, based on forecasts of the future.
Next, let's put our definition to the test using historical information for real-life companies that pay dividends.
Dividend Payout Ratio Examples And Formulas
I would like to highlight PepsiCo stock (NASDAQ: PEP) as an example of a top-notch dividend growth stock.
To do so, I will use recently reported annual financial information and the financial ratios we have been discussing.
Example For PepsiCo Based On EPS
Here are the inputs to the calculation…
Annual dividends per share: $4.30
Earnings per share: $5.52
To calculate the dividend payout ratio. Take the dividend rate per share of $4.30 and divide it by earnings per share of $5.52.
As a result, we get 78% ($4.30 divided by $5.52).
Next, let's look at this consumer staples company's free cash flow as the financial resource of choice…
Example For PepsiCo Based On FCF
The inputs in millions of dollars are…
Cash generated from operations: $11,616
Subtract capital expenditures: $4,459
Equals free cash flow: $7,157
To calculate the payout ratio. Take the dividends paid of $5,815 and divide it by free cash flow generated of $7,157
As a result, we get 81% ($5,815 divided by $7,157).
Next, how about a REIT using FFO as our financial resource…
Example For Realty Income Based On FFO
I will use data from my favorite Real Estate Investment Trust, that being Realty Income known for its monthly dividends (NYSE:O).
The inputs…
Dividends paid: $1,170
FFO: $1,490
Giving us a ratio of 79%. Or, $1,170 divided by $1,490.
Next, what does it all mean? Allow me to explain…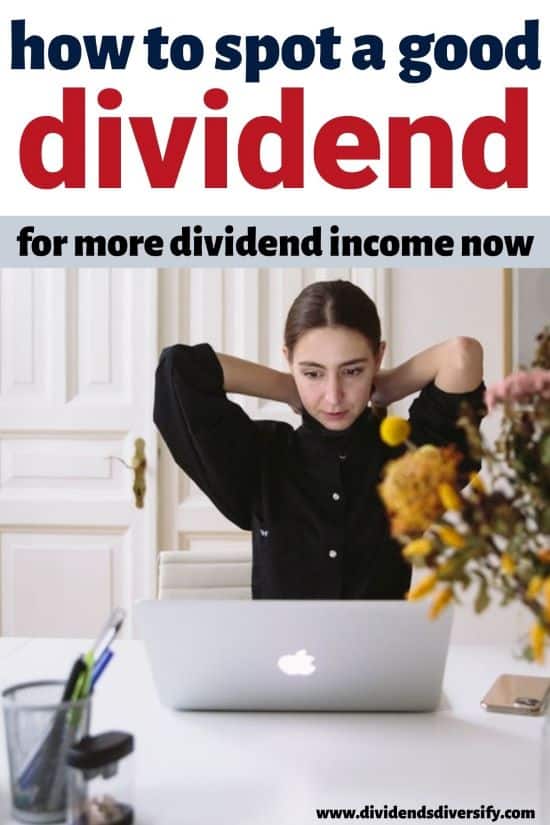 Dividend Payout Ratio Interpretation & Analysis
So, now we know how to calculate the payout ratio. And we know how to spot a good dividend payout ratio when we come across one.
But, allow me to offer a few more thoughts on dividend payout ratio analysis…
The Interpretation Of A High Dividend Payout Ratio
High ratios are nice because they often come with high dividend yields. But, they also are a reason for caution.
Because they represent more risk for us dividend investors. Since in the worst case, a high ratio may mean the company's dividend is at risk.
Thus, when economic or financial troubles occur. The company paying the dividend may have to…
Eliminate
Temporarily suspend
Reduce
…its dividend.
When this happens, your dividend income is immediately lower. And, the company's announcement of the changing dividend policy will normally result in a rapid decline in the stock price.
Believe me, if you endure dividend reductions in your portfolio. You won't make a lot of money from dividends this way.
On the other hand…
The Interpretation Of A Low Dividend Payout Ratio
Low payout ratios are a reason for doubt. Specifically, doubt about the company's willingness to share a suitable portion of profits with its investors in the form of dividends.
In this case, looking at Walmart stock for example purposes.
Since dividend investors, like you and me, can question the company's desire to share the wealth. Since its payout has run at about 40% of earnings and cash flow in recent years.
As a result, Walmart's management could have elected to increase the dividend rate per share more rapidly. As the company's earnings and cash flow have grown.
However, they have elected not to. Yes, the company has other uses for its money. However, it makes me doubt if Walmart is a good dividend stock.
Because it has recently offered a low dividend yield, and a slow dividend growth rate. With plenty of room in the payout ratio for higher annual dividend increases than the company had chosen to declare.
Thus, Walmart's profit retention ratio is too high for my liking as a retailer of consumer staples. Conversely, its dividend payout ratio is too low.
Okay. Allow me to wrap up with a few parting thoughts…
Summary And Final Thoughts About Good Dividend Payout Ratios
First of all, the best dividend payout ratio is one that is high enough to allow for the sharing of a significant amount of a company's financial resources with its shareholders. But not too high as to put the dividend at risk.
Furthermore, it is important to evaluate a dividend payout ratio by industry, first. Followed by the individual company level.
Finally, a bad dividend payout ratio can result when you come across one that is too high. Because of the degree of portfolio investment risk involved.
However, a bad ratio can also result from it being unnecessarily low. Indicating company management is retaining too much cash within the business. Rather than sharing it with stockholders.
Okay. That's all I have for today's Q&A. Hopefully this discussion will help you spot a healthy dividend payout ratio when you come across one.
But before you go, be sure to check all of our…
Best Dividend Investing Articles and Resources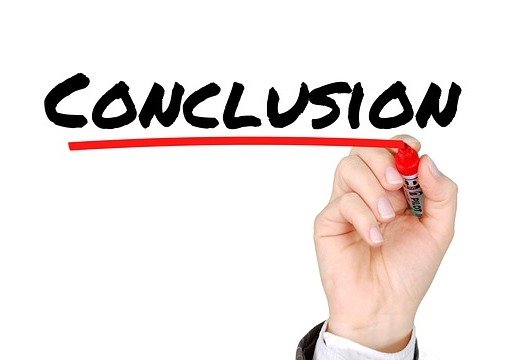 Disclosure & Disclaimer: I am not a licensed investment adviser, financial adviser, or tax professional. And I am not providing you with individual investment advice, financial guidance, or tax counsel. Furthermore, this website's only purpose is information & entertainment. And we are not liable for any losses suffered by any party because of information published on this blog.
What Is A Good Dividend Payout Ratio Explained