Pepsi Dividend Stock Analysis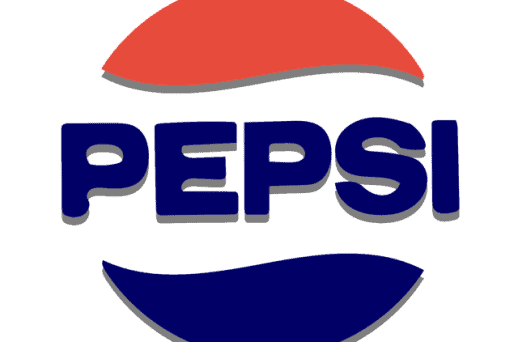 With the summer season upon us, my thoughts have turned to barbecues, chips and soft drinks. I occasionally drink a soda, but my preferred drinks during the summer grilling season have a little more kick to them. If you know what I mean.
Aside from my personal drink preferences, PepsiCo (PEP) has been a recent favorite in the dividend growth community. Most noteworthy, there has been a lot of buying interest in this stock over the past several weeks.
In addition, Pepsi is one of my long term holdings. I thought it would be a good time to revisit the company's prospects. Please join me for a dividend deep dive of this iconic branded soft drink and snack company.
Disclosure:  This article includes a referral link.
COMPANY BACKGROUND
PepsiCo is one of the world's leading food and beverage companies. It was established through the merger of Pepsi-Cola and Frito-Lay. Pepsi-Cola was created in the late 1890's. Frito-Lay, Inc. was formed by the 1961 merger of the Frito Company and the H. W. Lay Company. PepsiCo has a global portfolio of diverse brands that include:
Pepsi cola

Gatorade sports drink

Tropicana juices

Aquafina water

Lay's chips

Doritos chips

Fritos chips
PEPSI DIVIDEND YIELD
Pepsi is paying an annualized forward dividend of $3.71 cents per share. This represents a 3.6% yield at the recent price of $102 per share.
COMPOUND ANNUAL DIVIDEND GROWTH RATE
| | | | |
| --- | --- | --- | --- |
| 1 Year | 3 Years | 5 Years | 7 Years |
| 7.4% | 7.7% | 8.3% | 7.4% |
Last month, the Pepsi dividend was increased by their Board of Directors 15.2%. The increase represents the 46th consecutive annual increase. In addition, this most recent increase to the Pepsi dividend is a clear break from recent historical trends of 7-8%.
REVENUE

Like many of the large, mature packaged food and beverage companies, revenue growth has been a challenge. Changing consumer preferences have been an issue for these companies. People want fresher, healthier fare. Additionally, life is fast paced and many folks just want to snack multiple times a day. Their snack business has been performing better than their beverage unit. Unfortunately for PepsiCo, most of their snacks do not fall into the fresh and healthy category.
PEPSI DIVIDEND, EARNINGS AND PAYOUT RATIO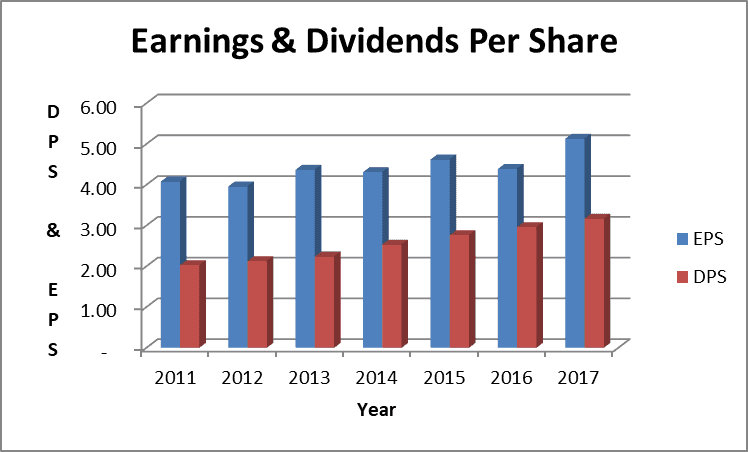 Please note that for purposes of this analysis 2015 and 2017 earnings have been adjusted upward for non cash write offs related to the company's investments in Venezuela and for the recently enacted tax cut and jobs act, respectively.
Earnings have been on a positive upward trend due to cost cutting. Since 2015, the company has cut about $1 billion a year by closing manufacturing facilities, investing in automation and reducing jobs. These efforts are continuing into the current year.
Dividend payments have been growing more rapidly than earnings. This has led to a higher dividend payout ratio checking in at 62% for 2017. A lower dividend payout ratio is a positive metric. It shows the company has ample room to raise the dividend in coming years. Or, withstand an earnings drop with out having to reduce the dividend.
The 2017 dividend also accounts for about 61% of free cash flow. Overall, the dividend looks well covered by earnings and cash. My belief is dividend growth will return to the 5-8% range in coming years to limit further increases in the dividend payout ratio.
VALUATION & CONCLUSION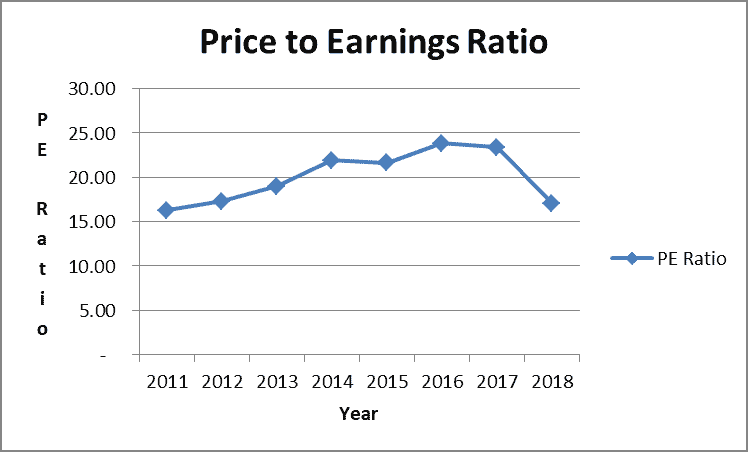 Along with other consumer-staples companies, PepsiCo's stock price has corrected significantly from recent highs. The drop in the stock price couple with analysts projections for earnings growth puts the price to forward earnings ratio in the mid teen's. A lower ratio is typically better for the investor reflecting a better investment value.
WRAPPING IT UP
I think the Dividend Growth Stock blogging community is doing the right thing buying PepsiCo at recent prices. I like it below $100 dollars per share and may consider adding to my position at that price point or lower.
EMPEROR INVESTMENTS
If selecting individual dividend stocks is not for you, check out Emperor Investments, a robo-advisor that builds dividend stock portfolios for you.
Learn more about Emperor and their outstanding service offering in this Dividends Diversify article:
Emperor Investments: A Robo-Advisor that Builds Dividend Portfolios!

And for a limited time, Emperor is offering your first 6 months free of charge? You can sign up right here: Sign Up!
BE SURE TO SUBSCRIBE
As part of your subscription to Dividends Diversify, you will get 20 wealth building and investment tips free! In addition, never miss a new post. I will send a weekly email to all subscribers with a link to the current weeks new content. Last but not least, thanks for visiting.
Disclosure & Disclaimer
As of this writing, I am long PEP. Always remember that the information on this site is for educational and entertainment purposes only. The information is not to be used as investment advice specific to your circumstances. Consult your personal investment and/or tax advisers prior to investing money. Please realize you are solely responsible for any investment gains or losses as a result of the investments you enter into. You can find additional information under this site's disclaimer tab: Disclaimer & Privacy Policy.