4 Ways To Make Sure Your Dividend Stocks Are Safe As Possible
Are dividend stocks safe? That's the question I want to address today. So, consider this…
According to the LA Times, more than 100 S&P 500 companies cut their dividends during 2008 and early 2009. Furthermore, the dividend reductions partially contributed to massive declines in these same companies' share prices.
The result? Billions of dollars of wealth were erased. And even the best dividend investor's income was slashed and burned.
I lived and invested through those devastating financial times. Leading me to the question of the day.
And given that dramatic introduction, an answer that may surprise you…
Are Dividend Stocks Safe?
In my opinion, most dividend stocks are safe.
This safety is evidenced by increasing dividend income streams paid to investors for many consecutive years. Accompanied by rising share prices over the long term.
As a result, dividend stocks are generally a safe bet for long-term disciplined investors.
Conversely, there are no guarantees. Every investment carries with it a certain amount of risk.
Thus, you can and will lose real money on dividend stocks if you aren't careful
With the answer to today's question taken care of. Next, I would like to discuss a few points about dividend stocks.
To make the dividend stocks you own less risky. Let's do it…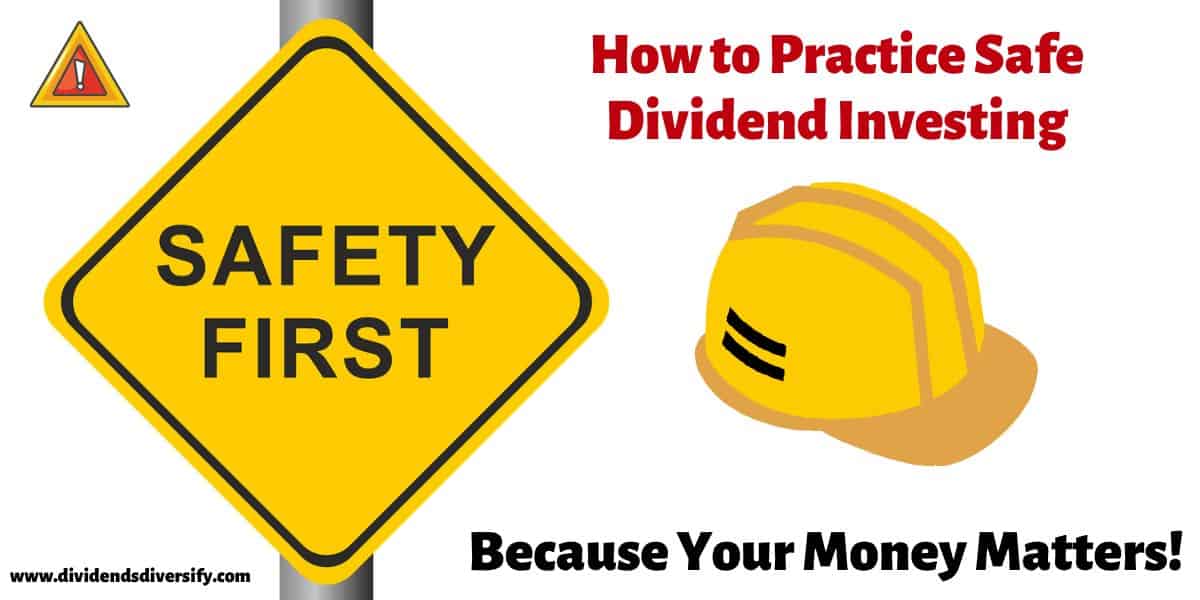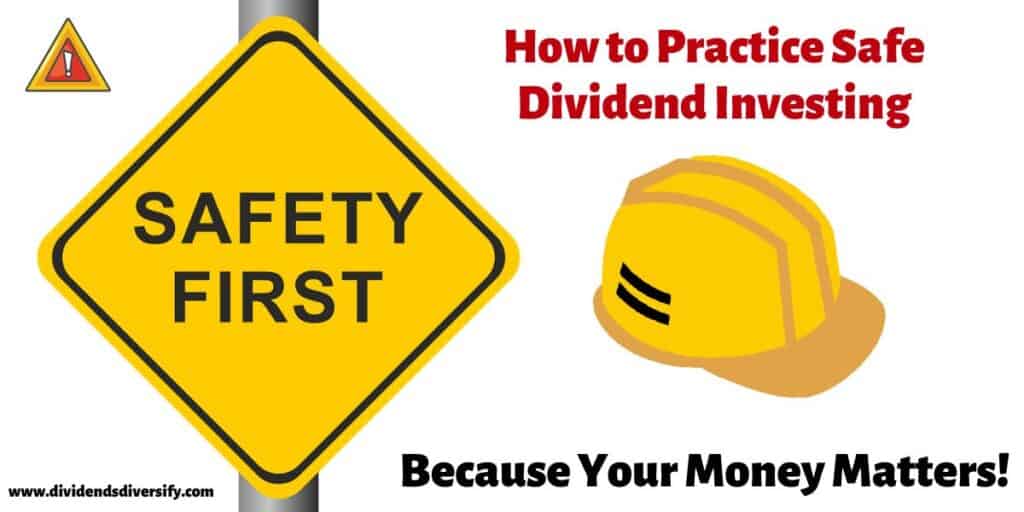 Disclosure: At no cost to you, I may get commissions for purchases made through links in this post.
4 Ways To Make Dividend Investing A Little Less Risky
Here are several dividend investing tips to make sure your dividend stocks are as safe as possible. Better yet, each of the items I am suggesting for your stocks can be easily found with a little basic internet research.
1. Safe Dividend Stocks Have Lower Dividend Yields
A stock's dividend yield is a quick and dirty indicator of safety.
All else being equal (which it rarely is), stocks with lower dividend yields are safer. Versus stocks with higher dividend yields.
As a starting point, look for stocks that yield somewhere between 1% and 3%. Many blue-chip stocks will have yields in this range.
No, the cash from these stocks probably won't buy you a mansion on the Malibu Coast. With a Lamborghini parked in the garage.
But, I do know this. Dividends have made many people rich.
But it takes a healthy dose of time and patience. To build your big dividend snowball.
Do you want to learn more about evaluating dividend yields?
If yes, check this article out…
Spotting a Good Dividend Yield Versus a Bad One
2. Lower Risk Dividend Stocks Have "Appropriate" Dividend Payout Ratios
A company's dividend payout ratio represents the value of dividends being paid to investors. As compared to the firm's available financial resources.
Those financial resources are typically represented by accounting earnings. Or, free cash flow.
Getting to the point. A lower dividend payout ratio is better. Because it indicates the dividend is safer.
Since the company can weather difficult economic times. And still, have the financial resources to not put at risk future dividend payments.
Yes. There are other considerations.
For example, master limited partnership ABC may have an 80% dividend payout ratio. While company XYZ's is just 40%. However, in some cases, company ABC might be the safer investment.
But don't overcomplicate it. Just remember that a lower dividend payout ratio generally means a safer dividend stock.
Do you want to learn more about evaluating dividend payout ratios?
Then check this post out…
Identifying a Good Dividend Payout Ratio
…when you see one.
3. Safe Dividend Stocks Have Excellent Long-Term Dividend Track Records
The longer a company has paid consistent annual dividends the better.
Because once a company establishes an impressive dividend payment track record. The more reluctant they are to break it.
So, look for companies that have paid dividends for many years in a row. And better yet, companies that have increased their dividend rate per share annually.
Because a rising dividend is a safer dividend. Being paid by a less risky dividend stock.
And stocks with outstanding dividend track records are easy to find…
Just look for Dividend Kings. These companies have increased their dividend rate for at least 50 years in a row.
Or, Dividend Aristocrats. They are companies in the S&P 500 stock market index. That has raised their dividends for at least 25 consecutive years.
Do you want to learn more about these elite dividend growth stocks?
If so, you should read this guide to…
Companies that Increase Dividends Every Year
…for much more on the Dividend Kings and Aristocrats.
4. Lower Risk Dividend Stocks Have High Credit Ratings
Last but not least, a high investment-grade credit rating is a good indicator of dividend safety. And most dividend stocks are rated as investment grade.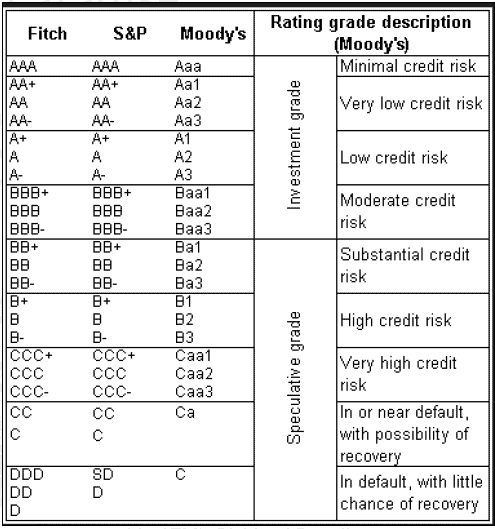 Simply put, credit ratings indicate a company's ability to pay its debts and obligations as they come due.
On one hand, dividend payments are not an obligation. Because dividends can be reduced or suspended by management at any time.
On the other hand, if a company is paying its bills when they come due. And has plenty of financial resources to continue paying them on time. Even during difficult economic conditions.
It's a good indicator of a secure dividend. And a high-quality stock that is going to be safer than others.
Okay. Are dividend stocks safe?
Well, you can decide for yourself. Using the 4 ways we just discussed to make sure YOUR dividend stocks are as safe as possible.
Next, let's pull it all together. To better understand are dividend stocks risky? Through the use of an example.
Example Of A Safe Dividend Stock
Let's use one of my favorite dividend stocks. It will help us see if dividend investing is safe under specific circumstances.
It is Johnson & Johnson (NYSE: JNJ). One of my largest holdings. And a stock that I have owned since 2007.
Let's put it to the test by using the 4 tips we have discussed. To verify the safety of any given dividend stock. At any point in time.
Note that all metrics are as of the publication date of this article. More importantly, I sourced the data from the Simply Investing Report and Analysis Platform.
Simply Investing pulls on the latest metrics together for hundreds of stocks paying dividends. Thus, you never have to worry.
Worry about what?
About having the best data to ensure the safety of your dividends. And having that information at your figure tips.
You can learn more about Simply Investing here
But now, back to Johnson & Johnson…
JNJ: The Elements Of Lower Risk Dividend Investing
Dividend Yield: 2.5%
Dividend Payout Ratio: 61%
Paid annual dividends since 1944
20-year annual dividend growth rate: 9%
Credit Rating: AAA
I will also throw out that since I bought the stock in 2007. It seemed like a good value to me at the time.
Better yet, the share price has nearly tripled since then.
But understand it declined by about 30% amidst the financial crisis. During the second half of 2008 and into early 2009. Shortly after I made my first investment.
Answering Your Questions About My Investment In JNJ
Here were my feelings and actions at that time…
Were the losses back then easy to take? No.
Did I panic and sell out? Hard no!
But it took patience and discipline to hang on during those tough economic conditions. And stock market losses.
Is JNJ one of the safest dividend stocks? Yes. I believe so.
Can I guarantee JNJ is a safe dividend stock? No. It's just my humble opinion.
Okay. Allow me to address a very important question. Then I will wrap this up…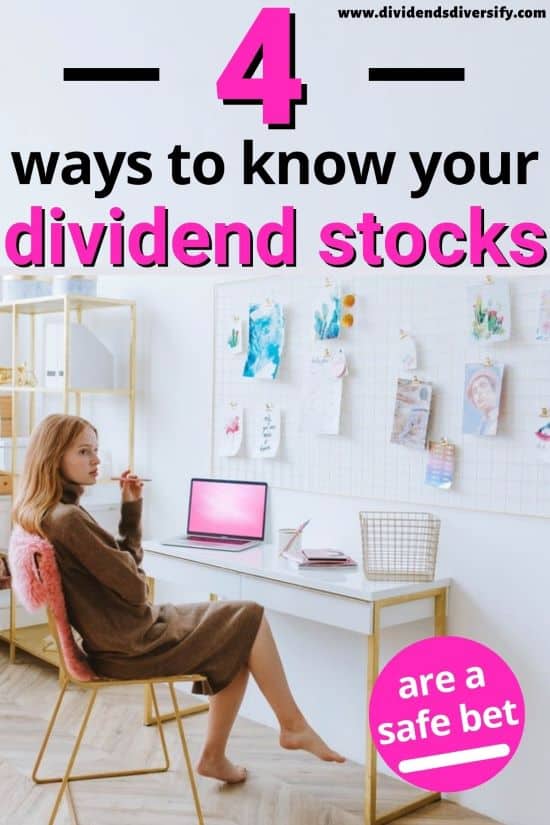 Are High Dividend Stocks Safe?
Because of their generous cash payouts, high dividend stocks appeal to many investors. Furthermore, dividend yields of 6%, 7%, 8%, and even more can be found in the stock market today.
But remember, that many high-yield dividend stocks may have some underlying risks. Where the dividend is not sustainable into the future. And where a dividend reduction will likely result in capital losses too.
In cases like this, you or I would be better served to buy a stock with no dividend. Versus chasing a risky high dividend yield.
So, to avoid this problem. And when confronted with an investment decision about a high dividend yield stock.
Answer these 3 questions before investing:
Does the stock have an appropriate dividend payout ratio?
What is the company's historical dividend payment record?
Is the company's credit rating acceptable?
By looking into these items. And making an objective assessment. You can answer this question for yourself: are high dividend stocks safe?
Do you want to know more about investing for high dividend yields?
Give this a good read if you do…
The Good and Bad of High Dividend Yields
7 Of The Safest High Dividend Stocks
Of course, friends, family, and readers always want to know my opinion on the best high dividend stocks.
So, here is a list of the safest high dividend yield stocks I own:
Enbridge (ENB)
Phillip Morris International (PM)
W.P Carey Real Estate Investment Trust (WPC)
Verizon (VZ)
International Business Machines (IBM)
3M Company (MMM)
Realty Income (O)
Since I own them. One can infer that I like them as investments.
Are you looking for more investment ideas? If so, one of my favorite services is the Motley Fool Stock Advisor.
Motley Fool takes all the work out of investing. With high-quality stock recommendations delivered to your inbox every month.
Okay. That's all if have for today. So, allow me to share a few parting thoughts…
How Safe Are Dividend Stocks?
Dividend stocks are as safe as you want them to be. But there are no guarantees. However, by paying close attention to a stock's dividend yield, payout ratio, dividend history, and credit rating. You can set yourself up for solid long-term investment returns. Without taking on an unacceptable amount of investment risk.
I've given you the tools. So, what do you think?
Are dividends safe? Only you can decide.
More Reading To Up Your Passive Income From Dividends
Thanks for reading. If you liked this article, check out our entire archive of…
Dividend Investing and Dividend Stock Topics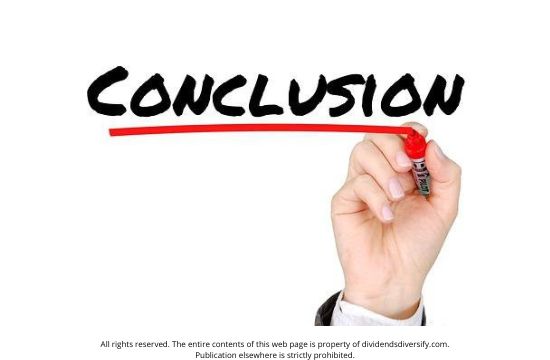 Author Bio, Disclosure, & Disclaimer: Please join me (Tom) as I try to achieve my goals, find my next place to live, and make the most of my money. However, I am not a licensed investment adviser, financial counselor, real estate agent, or tax professional. Instead, I'm a 50-something-year-old, early retired CPA, finance professional, and business school teacher with 40+ years of DIY dividend investing experience. I'm here only to share my thoughts about essential topics for success. As a result, nothing published on this site should be considered individual investment, financial, tax, or real estate advice. This site's only purpose is general information & entertainment. Thus, neither I nor Dividends Diversify can be held liable for losses suffered by any party because of the information published on this website. Finally, all written content is the property of Dividends Diversify LLC. Unauthorized publication elsewhere is strictly prohibited.
4 Ways To Answer The Question: Are Dividend Stocks Safe?