Canadian Investing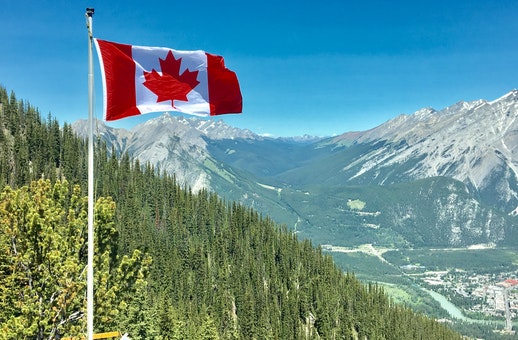 I have been writing for and running Dividends Diversify since 2017.  I have learned more about running a website and blogging than I ever imagined.  But, one thing has really surprised me.
I didn't realize that such a large number of high quality personal finance and investing blogs would be based out of Canada.
Most noteworthy, I like a lot of things about Canada.  The country has great cities, friendly people and a vast amount of natural beauty.  And now I can add blogs, bloggers, investors and a number of websites to my list of things I like about our neighbors to the North.
A TRIP ACROSS THE BOARDER
I've been lucky to travel and stay in several great Canadian cities for business and leisure.  Vancouver, Toronto, Montreal, Ottawa and Quebec City all come to mind immediately.  However, today I'd like you to join me for a virtual trip across the border.  No passport is required.
I've been fortunate to strike up a relationship with Dan Kent and Dylan Callaghan.  Dan and Dylan are a couple of astute investors and the founders of Stocktrades.ca.
STOCKTRADES – CANADIAN INVESTING
Stocktrades is a Canadian investing resource committed to teaching Canadians the in's and outs of the stock market and investing in general.  They are based out of Calgary Alberta Canada.
Dan and Dylan have been gracious enough to let me write a guest post for their website.  I wrote an interesting article with my twist on diversification.  What else would you expect from Dividends Diversify?
GUEST POST LINK…
So buckle your seat belts for take off and follow me across the boarder to my guest post on Stocktrades:
On your return trip don't forget to check out my last post here at Dividends Diversify.  It discusses a power trio of U.S. based dividend stocks for current income, income growth and capital appreciation.
BE SURE TO SUBSCRIBE
As part of your subscription to Dividends Diversify, you will get 20 wealth building and investment tips free!  In addition, never miss a new post.  I will send a weekly email to all subscribers with a link to the current weeks new content.  Last but not least, thanks for visiting.