Create Wealth Using Budgeting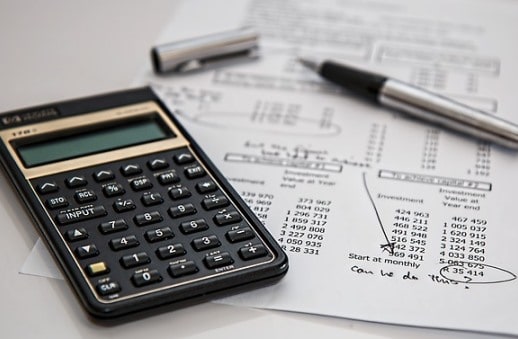 In order to build your wealth and passive income through dividends, it helps to plan.  What do I mean by planning?  I mean at the end of everyone month, planning to have more money left over to invest.  And of course, I prefer investing in dividend stocks.
Because as the old saying goes, it takes money to make money.  So if you want to build your stream of passive dividend income you need the excess cash to get started.  It doesn't have to be a lot, but you have to start somewhere even if it as little as $25 dollars a month.  Think about that, it's less than $1 per day.  Make a cup of coffee at home and skip the pricey drink at your local coffee shop a couple of times per week and you are on your way.
MILLIONAIRE'S CREATE WEALTH USING BUDGETING
One of my favorite books is The Millionaire Next Door by Thomas Stanley and William Danko.  The book was published in 1998, but I find its content and wisdom relatively timeless.  Based on the author's research, the book outlines the characteristics and habits of the typical millionaire.  Believe it or not, most millionaire households create and use a budget.  They make a financial plan for their money with goals according to a variety of categories like food, clothing, transportation, and shelter on a monthly and annual basis.
YOU CAN BUDGET
You too can create wealth using budgeting as part of your personal finance routine.  In its simplest form, with pencil and paper, you write down your earned income from your paycheck and document your expected expenses.  Subtracting expenses from earned income gives you a difference.  If it's positive, you have money to invest.  If it's negative you have to look for ways to create an excess by increasing earned income or reducing expenses.
Related:  13 tips to simplify & streamline your finances
HOW I BUDGET
This is how I create wealth using budgeting.  First of all, I keep my budgeting process really simple.  The easier it is to do on a regular basis, the better.
I hate having multiple credit cards and I avoid them.  So we use one cash rebate credit card for almost all of our purchases.  This works well as long as we pay the balance in full on the credit card each month.  And we always do this.  I have it set up automatically so I never accidentally forget.  Credit card debt is one of the worst forms of debt.  It comes at a really high-interest rate.
A few other expenditures like utility bills for our home are charged automatically and directly to our checking account.
From these 2 sources, but mainly our credit card bill, I know exactly how much we spent and where we spent it.  My credit card company has a nice reporting tool that puts the spending in major categories for me.
From this history, I can set a spending budget for future months.  If we need to cut our spending, I look at the last couple of months of history and decide where we can cut back.
One very important thing should be stated.  We almost never spend cash.  Why?  It's too hard to track.  I don't want to be chasing down receipts at the end of the month to figure out where the cash went.
Related:  How expense tracking can help with retirement planning
CREATE WEALTH USING BUDGETING
Not having a budget is a money mistake you want to avoid. Why is this so important?
Because budgeting helps in planning your debt pay off and investment strategies.  I don't believe in timing the market.  Who knows whether the stock market will be up or down tomorrow, next month or next year.  I believe in putting money into investments on a routine and consistent basis. 
In addition, I like to invest the same dollar amount every month.  This is also called dollar cost averaging.  The only way you can dollar cost average into your investments is by knowing an approximate amount of excess cash created from your paycheck after deducting your living expenses each month.
Once you create that excess cash, you can then choose where to invest it.  At Dividends Diversify, we rent that money out to companies in exchange for a consistent and growing dividend stream.  That dividend stream will provide more excess cash that can be invested to create even more income.  It sounds pretty cool, doesn't it?  Well, in my humble opinion, it is.  The process creates a passive income machine.
DO YOU CREATE WEALTH USING BUDGETING?
Do you create wealth using budgeting?  Can you share any tips, techniques or tools that make it easy and interesting?  Please leave a comment and let us all know.
BE SURE TO SUBSCRIBE
As part of your subscription to Dividends Diversify, you will get 20 wealth building and investment tips free!  In addition, never miss a new post.  I will send a weekly email to all subscribers with a link to the current weeks new content.  Last but not least, thanks for visiting.
PINTEREST
Are you a Pinterest user?  Then be sure to follow Dividends Diversify on Pinterest by clicking this link:  Pinterest Home Page.  Then click the red follow button.  And don't forget to save this pin for later!