Best Things To Know When Thinking Of Moving To Iowa
Are the pros and cons of living in Iowa on your mind? Then, you have come to the right place.
Perhaps you are thinking of moving to Iowa for work? Or, retiring in Iowa soon? Maybe you need to know about the cost of living in Iowa before relocating.
Regardless of your situation, there are benefits of living in Iowa to be aware of. Also, some reasons not to move to Iowa should be considered.
With that introduction in mind, let's get into the living in Iowa pros and cons. To answer these questions: Is Iowa a good state to live in? And what are the benefits of living in Iowa?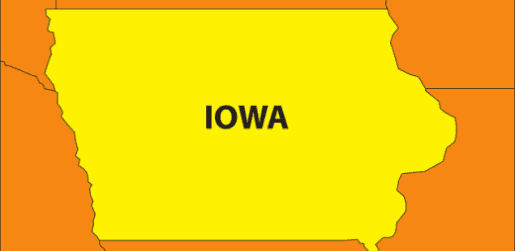 10 Pros And Cons Of Living In Iowa
Here is my list of several advantages of living in Iowa. Also, a few disadvantages when considering "The Hawkeye State."
Low cost of living
Jobs and economic growth
Quality educational opportunities
Minimal effects of urbanization
Low crime rates
A 4 season climate
Severe and extreme weather conditions
High state income tax rates
Limited recreational opportunities
Lack of privacy and diversity
Thinking of moving to Iowa? Then, let's hit the key questions on your mind right away.
Disclosure: At no cost to you, I may get commissions for purchases made through links in this post.
Is Iowa A Good State To Live In?
Iowa is a good state to live in for those who desire a low cost of living, economic opportunity, and a quality educational system. All wrapped up in a Midwest lifestyle focused on smaller cities and towns.
Is Iowa a good place to move? Well, as with any state, it depends on your desires.
So, let's dig deeper into the potential benefits supporting the answer to the question above. After that, we will move into all 10 of the pros and cons.
What Are The Benefits Of Living In Iowa?
Why move to Iowa? Because there are many additional benefits of living in this state.
First of all, there is no need to worry about heavy traffic. Furthermore, crime rates are below national averages. Finally, you can enjoy the diversity of the weather since Iowa experiences the advantages of all 4 seasons.
With those big-picture questions addressed, let's cover the pros and cons of living in Iowa in greater detail.
This being a personal finance site, we will get started with the cost of living in Iowa.
Why?
Because most people want a nice but affordable location to live in.
Where folks like you and me can make a good living or retire and enjoy our golden years.
Finally, the cost of living is important because I'm all in when it comes to saving money. Wherever you and I can.
I use Rakuten to save on all of my online purchases. It's easy to sign up. And for a limited time get a $10 cashback bonus on your first purchase.
No further delays. Let's get moving onto pro #1.
1. Cost of Living In Iowa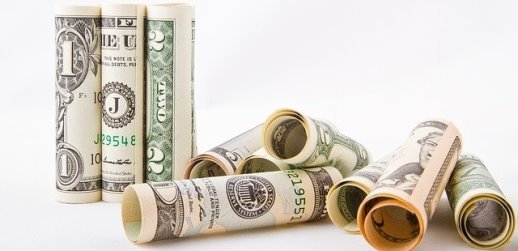 Iowa is one of the cheapest and most affordable states in which to live.
Depending on the location within the state, the average cost of living in Iowa is about 10-15% lower than the average of all states in America. Groceries, utilities, and transportation all contribute to cost savings.
Furthermore, do you like to drive? Then know that Iowa ranks highly for the low cost of owning and operating a vehicle.
But, where Iowa shines is in the cost of housing. Similar to the state of Kansas, the median cost of Iowa's average home is nearly 40% less than the national average. (source: BestPlaces.net)
When Relocating To Iowa Consider Des Moines
For example, based on population, Des Moines is the largest city in the state. According to the Des Moines Register, the city ranks as one of the best major U.S. metropolitan areas for high salaries and low Iowa cost of living.
High-paying industries in the Des Moines metropolitan area include insurance, banking, manufacturing, and technology. Furthermore, despite the higher earnings potential, Des Moines also maintains a low cost of living. Just like the rest of the state.
Getting Financially Prepared For Your Move To Iowa
And if you need a mortgage for that new home? Be sure to do your homework and find the best deal.
Furthermore, make sure you keep your credit score in good shape. Whether renting or buying.
Your lender or landlord will review your credit score. And probably your new employer too.
Do you need to fine-tune your finances before the big move to Iowa? I use Empower to manage my total financial picture online.
Including spending, budgeting, and investments. Best of all, Empower is free to sign up for and use.
Moving is a big deal and a big expense. So get and keep your financial house in order.
Okay. For now, that's it on Iowa's average cost of living. But it surfaces in a few other areas too. I will point those out as we move along.
Next, let's talk more about the state's economic opportunities.
If you are in your prime earning years and considering the benefits of living in Iowa. Then, this next topic must not be overlooked.
2. Jobs & Economic Growth Opportunities In Iowa
Is it one of your short-term financial goals to find a new job? Then, Iowa may be right for you. The state has a strong and vibrant economy.
Leading Industries Operating In Iowa
Iowa is often stereotyped as being all farming. And yes, industrial-scale commodity agriculture is a big part of the state's economy.
The agricultural sector includes the growing of corn and soybeans. Livestock production too. With hogs, beef cattle, milk, chicken, and eggs leading the way.
Smaller-scale, more sustainable farming is also growing in popularity. So, if you are interested in taking a financial stake in your new community, consider an investment in farmland.
But after moving to Iowa, you might be surprised to learn that manufacturing plays a big role in the economy here. Not surprisingly, food processing is a central player. Also, the production of agricultural chemicals and heavy machinery.
Furthermore, the generation of renewable energy is a growing segment. Iowa is a top state producing electricity from wind power.
Large Employers To Investigate After Moving To Iowa
Based on employee count, the biggest employers here are a diverse group.
To name just a few, they include:
Grocery chain Hy-Vee
The University of Iowa
Principle Financial Group
John Deere
Pella Windows and Doors
Casey's General Store
Putting it all together, US News shows Iowa as one of the top states based on its economic opportunity rankings.
So sharpen up that resume. Move to Iowa and get to work.
Resource: Improve your resume with MyPerfectResume
So far we know that after moving to Iowa you will enjoy a low cost of living. Also, plenty of economic opportunities to make a buck or two.
Making more and spending less. They are the most important factors when setting and achieving your financial goals.
But let's move on from our pocketbooks. And talk about intellectual development.
So, next on our list of pros and cons of living in Iowa is education.
3. Moving To Iowa: Education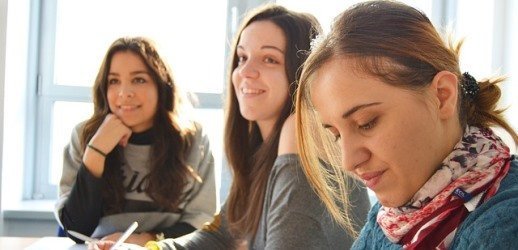 Iowa is ranked highly for its educational standards.
First, the state has one of the country's highest high school graduation rates.
Also, students do consistently well on the ACT and SAT standardized tests.
Source: WPR
Higher Education Opportunities After Moving To Iowa
Furthermore, if you have a college-bound high school graduate or want to return to school to sharpen your skills, then it's good to know the state has excellent universities to consider.
University of Iowa in Iowa City
Iowa State University in Ames
University of Northern Iowa in Cedar Falls
Outstanding Private Colleges Located In Iowa
Do you prefer a private liberal arts college experience?
Then, Grinnell College and Luther College in Decorah are both highly acclaimed. But, much more expensive than sticking with a state-funded university.
So, if you are interested in keeping Iowa's average cost of living manageable, send your kids to one of the state universities. And make a long-term financial goal to save the excess tuition cost for retiring in Iowa during your golden years.
Next, let's see if all this economic development and educational opportunity brings tradeoffs with one's quality of life…
4. Urbanization & Traffic In Iowa
Iowa's popularity has not led to issues with urbanization and traffic congestion in the state.
Traffic jams are almost unheard of. And most communities offer a small-town feel about them.
Need a bit of city life? Then stick to the larger cities like Des Moines, Cedar Rapids, Davenport, and Sioux City.
However, you will still be hard-pressed to feel the big city vibe here especially if you are moving to Iowa from one of the major U.S. metropolitan areas.
5. Pros And Cons Of Living In Iowa: Low Crime Rate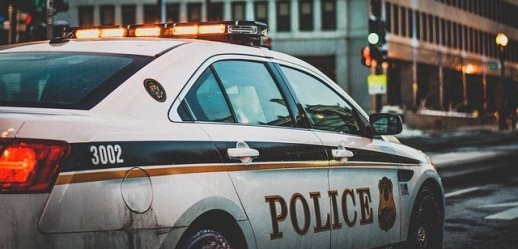 The limited impact of urbanization has another benefit. Specifically, the state has low crime rates.
Iowa has less crime when compared to the national average. Violent crime is 20% lower. At the same time, property crime is about 10% less.
Unless you count dogs, fewer homeowners than normal feel the need for a security system. A vehicle break-in might be the most likely crime the average person might encounter.
Okay. So, what do we know so far?
Well, Iowa has a low cost of living, provides economic opportunity, and has experienced limited impacts from urbanization and traffic. Furthermore, it's one of the safer states to live in.
So, we have most of our basic needs covered. But what about the weather? That topic is next.
6. Moving To Iowa Means The Benefits Of 4 Distinct Weather Seasons
If you enjoy all 4 seasons. Then you will like your new Iowa lifestyle.
Living In Iowa During The Summer
First, the state experiences hot and humid summers coinciding with the rainiest season of the year. Daytime temperatures are often in the 80s and 90s.
Combined with plenty of rainfall, it is the perfect summer climate for growing corn and soybeans. Take note that the summer temperatures usually peak in July.
The Winter Season After Relocating To Iowa
On the other extreme, January is the coldest month. The high readings on your thermometer will often be below 30 degrees.
And this state gets plenty of snow. During a typical year count on 2-3 feet of the fluffy white stuff in most parts of the state.
So, plan for your heating and cooling costs. Don't let staying comfortable year-round cause any financial problems in your life.
Spring And Fall Is The Best Time Of Life In Iowa
Between the extremes of summer and winter, you get the best of everything…
Cool, bright, moist spring weather allows the lush green foliage to come to life. And crisp fall temperatures bring out the colors from the turning leaves.
Especially along some of the more scenic parts of the Mississippi river valley. Specifically, across the border from the Midwest state of Illinois.
Okay. That concludes the benefits of living in Iowa.
Next, we are ready for a few reasons not to move to Iowa. Furthermore, I'm not done with the weather…
7. Pros And Cons Of Living In Iowa: Severe Weather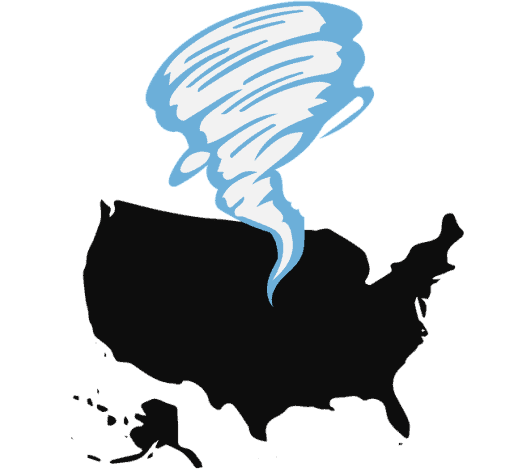 What is the downside to 4 season living? Well, it is 4 seasons of living!
And the topic of changeable weather brings me to some bad things about living in Iowa.
Iowa Residents Experience Tornados.
Although not in the center of the U.S. tornado country, Iowa has several tornados each year. The western and southwestern parts of the state are most vulnerable during May and June.
Iowa is in the northern part of what is known as the U.S. tornado alley. The area stretches down into Texas through the state of Oklahoma.
After Moving To Iowa, You Will Experience Extreme Winters
Yes, you may enjoy the pretty white snow each winter. But the combination of snow and strong winds across this primarily flat state can lead to blizzard-like conditions.
Also, winters are not considered mild by any stretch of the imagination. Once again, the wind can be a problem when combined with cold temperatures.
Thus, Iowa experiences extreme wind chill factors as low as 40-50 degrees below zero. These types of conditions are life-threatening.
So, ensure you have good insurance in case of an accident. That way it won't unexpectedly derail finances.
Other Places To Move
Don't like the cold? Can't say I blame you.
Then consider moving to Missouri, Iowa's neighbor to the South.
That is if you want to live in the Midwestern United States. But prefer a more temperate winter climate.
The winters are milder in "The Show Me State," but the summers are slightly steamy because of the humidity.
Do you like Iowa's low cost of living and small-town atmosphere but can't tolerate severe winters? Then consider heading straight south about 600 miles to check out Arkansas.
Keep these weather-related thoughts in mind before relocating to Iowa. And as you consider the pros and cons of moving to Iowa, understand the possible impact on your life of the extreme conditions.
Otherwise, get ready to bundle up in the winter. And have your snowblower ready to clear your driveway. Then start working on your "beach body" for the summer shorts and tank top season.
Next on our list of pros and cons of living in Iowa is the topic of taxes. However, I promise not to bore you with too many details.
8. Pros And Cons Of Living In Iowa: Income Taxes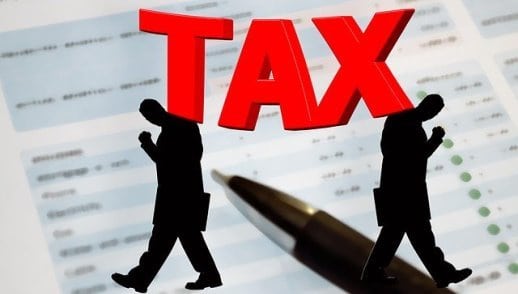 Many people forget about taxes when investigating the cost of living in Iowa. And that's a financial mistake you don't want to make.
Thus, if you are a high-earner or drawing large sums of money from your tax-deferred retirement accounts, taxes are important to keep in mind.
I have bad news and good news on this topic. Allow me to explain.
Iowa's Taxes Are High But Trending Lower
Currently, the state runs a progressive income tax system. That means the more money you make. The higher percentage of your income will be subject to state income taxes.
Fortunately, recent tax law changes have reduced the rates. Also, new laws make Iowans 55 years or older exempt from paying state taxes on retirement income.
So, income tax rates now run much lower versus the past. And they will continue to drop as the state adopts a flat tax rate of 3.9% in 2026.
Furthermore, the old highest marginal tax rate (9%) has been eliminated with the reductions. That's good news because that old tax rate was one of the highest in the country.
Iowa Is Competing For New Residents And Business Development
As a result, the state is becoming much more competitive versus its neighbor, Illinois, and high-tax East Coast states such as New York and New Jersey.
These tax law changes are a clear sign. They show me Iowa is ready to compete to keep its current residents from moving, attract new residents to the state, and promote business growth and development.
To summarize, Iowa may not be the best place to call home today if you make a lot of money. At least not from the perspective of state income taxes.
However, the tax laws here are changing for the better. Thus, one of these days, Iowa state income taxes may end up in the plus column.
Finally, are income taxes a vital consideration for you before moving? If yes, consider other more tax-friendly states.
For example, Texas does not levy state income taxes on residents. And there are several others.
Okay. Enough about taxes.
Let's move on to another one of the bad things about Iowa.
9. Be Creative When Living In Iowa For Things To Do
I'm a big believer in making life fun. No matter where you live.
But in Iowa, you may have to be a little more creative than normal because many rural areas and towns don't offer much entertainment or nightlife options.
Living In Iowa Means No Local Pro Sports Teams
First of all, the state does not host any professional sports franchises.
So, you must be comfortable with the options in St. Louis, Chicago, or the Twin Cities in Minneapolis to attend the big game.
Maybe that's okay. It's rarely a bad decision to get away for a little recreation.
Relocating To Iowa Means Being Land-Locked
Next, there are no ocean beaches in this land-locked state.
So, ocean beaches and water sports are out. If these activities interest you, consider moving to Florida.
However, living in Iowa means you will be close to the Great Lakes.
Perhaps a weekend escape to the shores of Lake Michigan. To get your fill of the water. For this, consider the possibilities that Milwaukee offers.
Moving To The Flat Lands Of Iowa
Do you enjoy scenic hiking or trail riding in the mountains? Sorry, these options aren't available when living in Iowa.
Unfortunately, you won't find mountains in this state.
Dining Out After Moving To Iowa
Finally, you can find a good restaurant meal here. No doubt about it. Especially if you like beef, pork, and dairy.
But, the culinary scene isn't going to have the breadth and variety of the big cities like New York, Chicago, and LA. And fresh seafood options will have to be caught and airlifted to your table.
So, if you are looking for food, a music scene, fun, and beautiful outdoor adventures, consider relocating to Tennessee.
Okay. Now, we are ready for our last item on the list of pros and cons of living in Iowa.
Yes, small towns are great for all they offer, but…
10. Privacy & Diversity When Living In Iowa Small Towns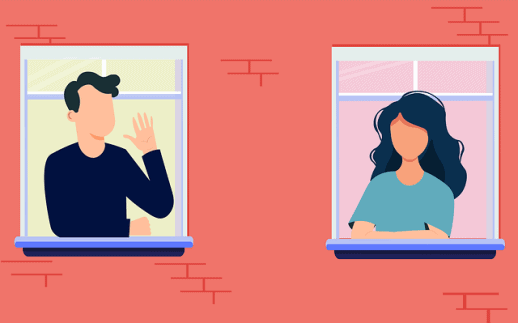 Smaller communities have disadvantages and advantages depending on your style. If you choose from the many small towns in Iowa, remember that everybody knows everyone else.
And sometimes your business becomes everyone else's business. Whether you like it or not your problems can spread around town.
Furthermore, smaller towns in Iowa have little ethnic diversity. Versus other parts of the country. And compared to a state with larger metropolitan areas.
Summary: Pros And Cons Of Living In Iowa

"The Hawkeye State" has a lot to offer anyone interested in the pros and cons of moving to Iowa.
However, do your homework. And I'm sure you will live happily here for many years.
Finally, as I look over this article, I see many more than the original 10 pros and cons of living in Iowa I summarized back at the top. Thus, allow me to detail everything for future reference.
Pros Of Moving To Iowa
A modest cost of living
Reasonable home prices
Productive and diverse economy
Low unemployment
Large, established employer base
Reductions to state income tax rates
An excellent public school system
Excellent higher education options
Little traffic congestion
Minimal impacts from urbanization
The below-average crime rates
All 4 weather seasons
Cons Of Moving To Iowa
Risk of tornados
Plenty of snowfall
Extreme winter temperatures
Higher state income tax rates
No professional sports teams
Flat land-locked landscape
No mountains
Limited nightlife
Plenty of small-town nosybodies
Lacking racial and ethnic diversity
Keep these reasons to move to Iowa as you consider all the pros and cons.
Best Places To Live In Iowa
Throughout the article, I mentioned several cities and towns located in Iowa. They are summarized here for your convenience representing a nice resource for finding the best place to live in Iowa for you and your family.
Cedar Falls
Cedar Rapids
Davenport
Decorah
Des Moines
Grinnell
Iowa City
Sioux City
Okay. That's all I have for today.
Good luck with whatever you decide.
If you have set a goal to find a new state to live in, start packing and get moving!
More Reading About Saving Money & Living Well
Best Resources To Keep Your Money In Order- Before & After The Big Move
Finally, I noted several of my favorite personal finance resources for saving and managing money.
Best of all they are all free to sign up and use. I have summarized them here for your convenience.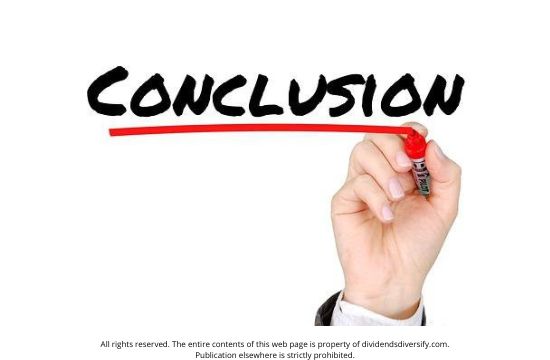 Author Bio, Disclosure, & Disclaimer: Please join me (Tom) as I try to achieve my goals, find my next place to live, and make the most of my money. However, I am not a licensed investment adviser, financial counselor, real estate agent, or tax professional. Instead, I'm a 50-something-year-old, early retired CPA, finance professional, and business school teacher with 40+ years of DIY dividend investing experience. I'm here only to share my thoughts about essential topics for success. As a result, nothing published on this site should be considered individual investment, financial, tax, or real estate advice. This site's only purpose is general information & entertainment. Thus, neither I nor Dividends Diversify can be held liable for losses suffered by any party because of the information published on this website. Finally, all written content is the property of Dividends Diversify LLC. Unauthorized publication elsewhere is strictly prohibited.
The Pros And Cons Of Living In Iowa Explained