Debt Management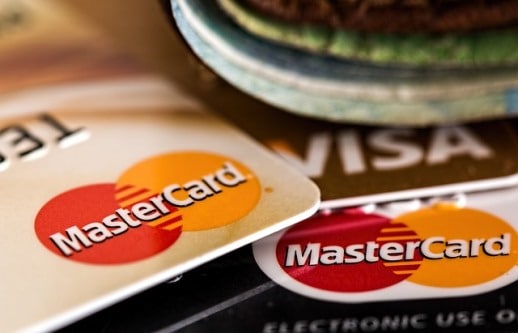 I've been fortunate to avoid troublesome debt issues most of my life.  In contrast, many people are saddled with more debt than they know how to manage.  So this article is about debt management.
I am very debt-averse.  The biggest money management mistakes people make related to debt, in my opinion, is getting into debt in the first place.  But not everyone is so fortunate to be debt-free.  And when we are younger the pressure to spend is much greater than the pressure to stay out of debt.
DEBT MANAGEMENT BASICS
But when reality strikes and it is payback time, the biggest mistake people make is allocating their scarce resources.  And the most scarce and precious financial resource is your cash.
So, anyone with debt should have a debt management plan or debt management program as part of setting their financial goals.  That's our topic today.  Why?
Missing payments will damage your credit score.  Using available cash to pay off the wrong debt first is poor money management at best.  And a costly mistake at worst.
DEBT MANAGEMENT EXAMPLE
To illustrate, let's look at an example.
Assume Sam has the following debt balances and interest rates on those balances:
Credit cards – $2,000 at 17%

Car loan – $15,000 at 5.5%

Student loans – $50,000 at 5%

Home mortgage loan – $100,000 at 4.5%
Sam's got himself in a mess of debt trouble.  So, what should Sam do from a debt management perspective?
Related:  13 tips to simplify & streamline your finances
DEBT MANAGEMENT SOLUTION
First of all, Sam needs to make the minimum payment on each different loan each month.   This will avoid loan default and the penalties and credit score damage that can come with missing payments.
Furthermore, Sam needs to look at his monthly budget and cut his spending wherever possible to generate some free cash flow.  Here are a couple of suggestions:
Cut out the

pricey gym membership

and jog or walk outside

Eliminate the expensive drink from your local

coffee s

hop

Buy

second-hand goods

when possible

Be careful with your housing costs – stay small if possible

Take a break, but keep your

vacation costs

on budget
Sam should use the extra cash from saving to pay off the highest cost debt first.  That is the credit card debt.  It provides a guaranteed return on investment of 17%.  Professional money managers rarely achieve returns on investment that high.  And this return on investment is absolutely guaranteed with no risk.
It doesn't seem that difficult, but unfortunately, it is.  Credit card companies tempt you by offering a low monthly payment of say, $50.  It's just so easy to make that small monthly payment and push the problem into the future.  But if Sam's still putting charges on his credit card plus the interest expense, he will never pay it off.
Related:  How to live off investments in retirement
DEBT MANAGEMENT WRAP UP
To sum it up:
Reduce expenses and create some extra cash

Don't miss a payment

Pay off the highest interest rate debt first
The highest interest costs are almost always on credit card debt.  You must find a way to pay credit card debt off as soon as possible.  By doing this, you will be on the road to getting your financial life in good order.
Do you have any lessons on how to get out of debt or manage debt more effectively?  Leave a comment and let us all know.
BE SURE TO SUBSCRIBE
As part of your subscription to Dividends Diversify, you will get 20 wealth building and investment tips free!  In addition, never miss a new post.  I will send a weekly email to all subscribers with a link to the current weeks new content.  Finally, thanks for visiting.
PINTEREST
Are you a Pinterest user?  Then be sure to follow Dividends Diversify on Pinterest by following this link:  Pinterest Home Page.  Then click the red follow button.  Thanks for following and be sure to save the pin below for later!