Dividend Stocks And Dividend Investing Basics To Consider
My head's always bubbling over with dividend ideas. So, it's a good time to share some great dividend stocks. Also, I have some dividend investing basics that are on my mind that may interest you.
Let's not delay.
15 Stock Dividend Ideas
First, here are some dividend stock ideas for a solid dividend portfolio.
Coca-Cola (KO)*
Hormel Foods (HRL)*
Illinois Tool Works (ITW)
Johnson & Johnson (JNJ)*
Target (TGT)*
Aflac (AFL)
Automatic Data Processing (ADP)*
McCormick (MKC)*
McDonald's (MCD)*
NextEra Energy (NEE)*
Home Depot (HD)*
Merck & Co. (MRK)
United Parcel Service (UPS)*
Verizon (VZ)*
Wells Fargo (WFC)
For full disclosure, the asterisks (*) indicate stocks I currently own and hold in my dividend portfolio. The remainder I have owned in the past. Or, they sit on my stock watch list for future consideration.
Next, I want to outline where I sourced these stock dividend ideas. Then, I would like to discuss several other types of dividend investing ideas before wrapping up.
So, let's keep moving.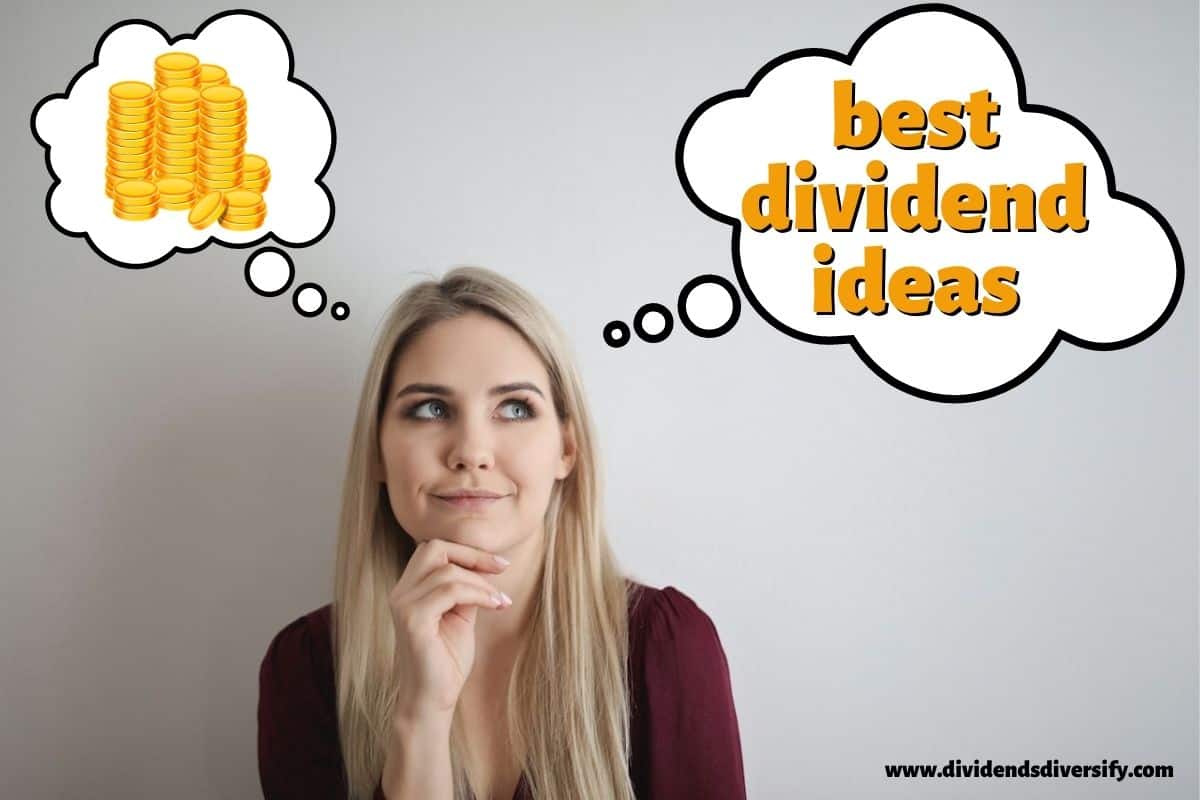 Disclosure: At no cost to you, I may get commissions for purchases made through links in this post.
First, I went to three sources to pull this list of dividend ideas together. They are all great places to find dividend stocks.
Specifically, I went to the following lists:
Dividend Kings
Dividend Aristocrats
ETF dividend stock holdings
Let's talk about each of these individually.
Dividend Kings
The list of Dividend Kings is the first place to find good dividend stocks.
What is a Dividend King?
Simply put, it's a stock that has paid increasing dividends per share for at least 50 consecutive years.
Paying higher dividends yearly for such a long period is a fantastic accomplishment. Regardless of the economy or what's happening worldwide, Dividend Kings keep paying higher dividends.
Wars, recessions, pandemics, you name it. Yet, nothing stops these resilient companies from paying investors more and more yearly dividends.
Here, you can read about the Dividend Kings to further your understanding.
Dividend Aristocrats
Next, we have the list of Dividend Aristocrats. This list is another excellent place to find dividend stock ideas.
To be classified as a Dividend Aristocrat, a company must meet the three following requirements:
First, an Aristocrat must be a member of the S&P 500 stock index.
Second, they must have at least 25 consecutive years of dividend increases.
Finally, each Aristocrat must meet specific minimum size and liquidity requirements.
As a result of these criteria, not every Dividend King is a Dividend Aristocrat.
Here, you can see some of my favorite Dividend Aristocrats.
Exchange-Traded Funds (ETFs) Dividend Stock Holdings
For good dividend stock ideas, I also like to look through the portfolio holdings of dividend-paying exchange-traded funds (ETFs).
These funds have built highly diversified dividend portfolios. They do so by choosing from the best and most consistent dividend payers.
Most importantly, ETFs are an excellent option for some. Especially for anyone who wants to avoid spending time picking individual stocks and maintaining a dividend portfolio.
Feel free to look here and check out some top-notch dividend-paying ETFs. Or, stick with me now as I switch to a different but closely related topic.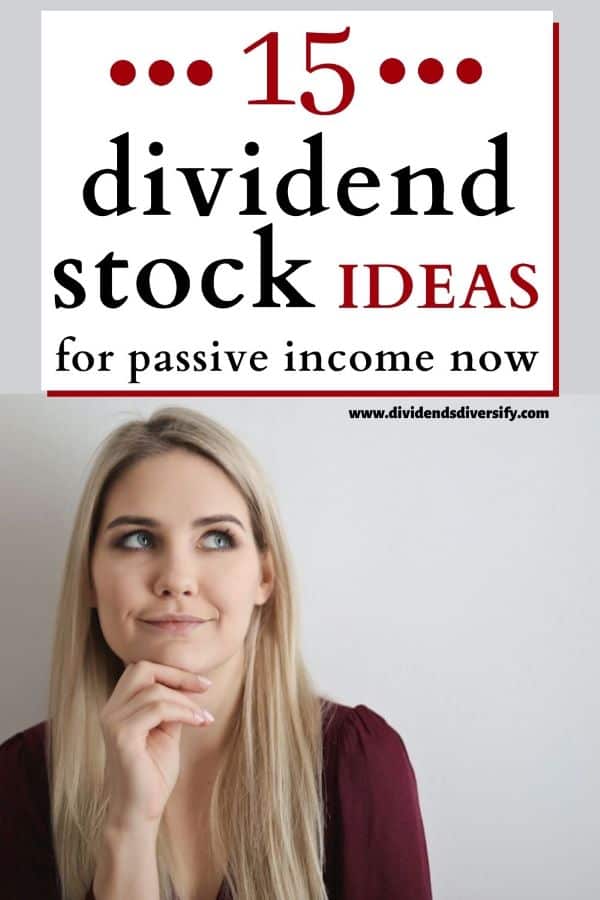 Dividend Investing Ideas
My best dividend ideas always stretch beyond stock picking. For example, dividend strategy, stock metrics, and dividend investing tips and techniques are essential topics too.
Let's touch on several of these areas.
Fine-Tune Your Dividend Strategy
First, all investors should have an investment strategy. The same is true for dividend investors.
Most importantly, a strategy allows for a consistent approach to dividend stock selection and portfolio management.
As I see it, there are three different strategies dividend investors can pursue.
Dividend strategy 1 is high dividend income and low dividend growth. Using this approach, the investor seeks to maximize current dividend income while sacrificing dividend growth potential.
Dividend strategy 2 is high dividend growth and low dividend income. Here, the dividend investor seeks out companies with a history of increasing their dividend rapidly.
Dividend strategy 3 is balanced dividend growth and income. Finally, this strategy pursues the optimal balance between strategies one and two.
Here, you can dive deeper into dividend strategy selection.
Pick Your Dividend Stocks Wisely
Generally speaking, Dividend Kings and Dividend Aristocrats are reasonably safe long-term investment options.
However, all stock investments come with the potential for incurring losses. So, it's still wise to do your due diligence before forking over your hard-earned cash.
Thus, before investing and after, it's a good idea to keep an eye on relevant stock and dividend metrics such as:
Dividend yield
Dividend payout ratio
Stock valuation
Dividend growth rate
These metrics are just the tip of the iceberg. So, here's a good article in case you are interested in a full-blown lesson on analyzing dividend stocks.
Invest Regularly And Think Long Term
I don't know about you, but I can't predict where the stock market is heading tomorrow, next week, next month, or next year.
Thus, I do my best to invest a fixed amount regularly, setting money aside each month for investment purposes. Sometimes this investment technique is referred to as dollar-cost averaging (DCA) into stocks.
Reinvesting Your Dividends Is A Good Idea
Another way to feed your dividend stocks and mine is by reinvesting dividends. Unless, of course, you need the dividend income to fund living expenses.
Either tell your broker to automatically reinvest dividends right back into the stock that paid them. Or, let your dividend payments accumulate in cash. Then, periodically invest that cash lump sum into your chosen dividend-paying stocks.
However, reinvesting dividends is only suitable for some in some situations. So, I suggest you carefully examine the pros and cons of dividend reinvestment.
Minimize Taxes And Investment Costs
Every good dividend investor should seek to trade stocks for free. I like the fast and powerful Webull app for this purpose.
Next, deploying intelligent tax strategies is also key to maximizing investment returns.
Two tax-saving techniques that work for me are:
1. Holding dividend payers in an individual retirement account.
2. Avoiding capital gains taxes in my taxable brokerage account.
Learn More About The Best Dividend Ideas
Finally, I've saved the best of all these dividend stock investing ideas for last.
Simply put, learn as much as you can about dividend investing, selecting dividend stocks, and maintaining a dividend portfolio. Knowledge is power and tips the scales in your favor as an investor.
I've covered several important topics today. For more, consider the
Dividend Investing Course Offered By Simply Investing
It covers everything you need to know about dividends but were afraid to ask!
Okay. That's all I have for today.
So, please allow me to wrap up with a few parting thoughts.
Dividend Ideas Wrap Up
First, thanks for letting me do a "brain dump." You allowed me to unload some of my dividend ideas and investing rules of thumb that I follow every day.
Second, you may have been thinking about dividend investing, too, and my thoughts have given you some ideas to consider. I hope so!
Third, thanks for reading, and good luck building your passive income stream from dividends.
Finally, you may still be hungry for knowledge and need more time before taking the dividend investing course offered by Simply Investing.
If that's the case, check out the following:
More Of Our Dividend Investing Articles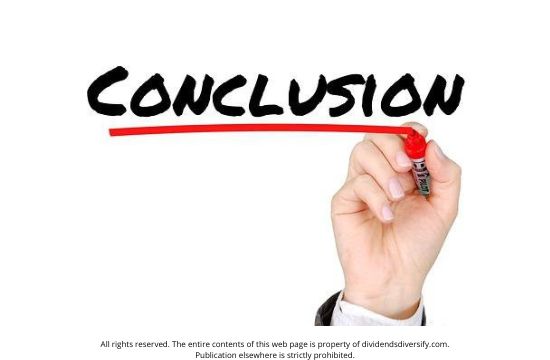 Author Bio: Tom Scott founded the consulting and coaching firm Dividends Diversify, LLC. He leverages his expertise and decades of experience in goal setting, relocation assistance, and investing for long-term wealth to help clients reach their full potential.
Some Of My Recent Dividend Ideas Explained