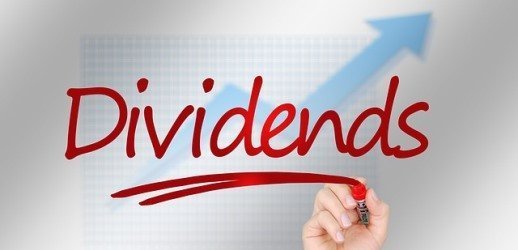 The purpose of this article is to explain how to pick dividend stocks as part of your dividend stock investing strategy.
I use a process for selecting the best dividend stocks to buy and hold.
And, many of my dividend stocks are included in the Dividends Deluxe model portfolio right here at Dividends Diversify. Be sure to check it out.
Dividend Investing Strategy
A dividend investing strategy comes down to 3 primary activities.
Knowing how to pick dividend stocks for your dividend stock portfolio
Understanding how to manage a dividend stock portfolio
Handling the dividends your portfolio produces
Today, we will focus on the first of those 3 areas: how to pick dividend stocks. Furthermore, to choose the best dividend stocks you must know how to analyze dividend stocks. The two concepts are closely related.
Related: Dividends Still Don't Lie – Book Review
Disclosure: At no cost to you, I may get commissions for purchases made through links in this post.
Dividend Stock Screener
A dividend stock screener is effective at narrowing down the field of possible dividend stocks to invest in. But, further research is required to pick the best dividend stocks that meet your personal objectives.
There are many automated dividend stock screeners available for free on the internet. For a serious dividend stock investor. I love the screener in my Webull brokerage account app. Plus Webull is great for buying dividend stocks for free.
Dividend stock screeners require criteria to operate effectively. The selection criteria for dividend stocks are important.
This is true when using an automated dividend stock screener. Or, if you roll up your sleeves and do the work yourself.
But understanding and selecting the criteria is up to you. For example purposes, I will cover my selection criteria for understanding dividend stocks as we go through the 14 steps to picking dividend stocks.
Information Sources Required To Evaluate Dividend Stocks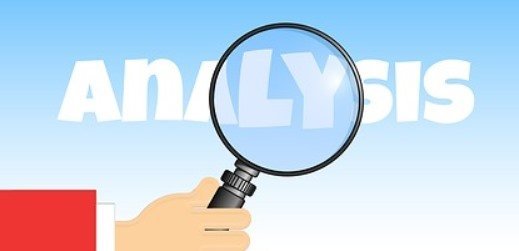 As we go through the dividend stock picking steps, you will see a fair amount of information is required. I find that the most valuable and comprehensive source for company-specific information is on its investor relations website.
A good investor relations website will include the following information:
Company background and business
Current stock price
Financial statements and annual reports
Investor presentations
News releases
This is plenty of information for picking the best dividend stocks.
In fact, a good investor presentation is very valuable for judging a company's future prospects. Making judgments about the future is where dividend stock screeners fall short.
I round out my information sources with Yahoo Finance and Morningstar investment research. I always like to get a 2nd professional opinion.
How To Pick Dividend Stocks – Step 1: Develop a watch list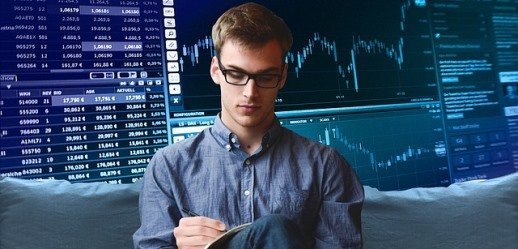 First, you need a dividend stock watch list.
This is merely a shortlist of 5-10 companies you would like to own. There are several ways to identify consistent dividend-paying stocks for your investments. And develop your watch list from the stocks you identify.
How Do You Find Dividend Stocks?
Here are a few ways to find dividend stocks…
1. Dividend Champions List – The Dividend Champions list is a monthly publication tracking companies with a history of consistently increasing their dividends.
The Dividend Champions list is produced in Microsoft Excel. Download it for free and do a few basic sorts on dividend yield and the number of years of annual dividend increases.
Doing this will produce a list of dividend-paying companies for your review. Take a few minutes and scan through the list you just sorted. Then, note down a few companies for your watch list that you are interested in.
2. Media outlets – CNBC or Kiplingers Personal Finance, just to name a couple, frequently discuss or write about dividend stocks.  Keep your eyes and ears open for dividend stocks you think may be of interest to you.
3. Dividend stock screeners – Yahoo Finance has a dividend stock screener that I use periodically to generate ideas for my watch list. But again, you need to have a solid set of dividend stock selection criteria for it to be effective.
4. Dividend King and Dividend Aristocrat lists.
5. Simply Investing Report – This is a service that provides high-quality dividend stock recommendations. The Simply Investing Report provides top buys and undervalued stocks for your watch list. And, it is updated monthly.
Resource – My review of the Simply Investing report
Analyzing A Dividend Stock
Now you have a dividend stock watch list with 5-10 stocks that you may like to invest in. Next, pick a stock on the list and move through Steps 2 through 14 on how to pick dividend stocks.
If at any point in the process, your dividend stock does not meet your selection criteria, stop and move to a different stock. Because making money from dividends means picking the right dividend stocks. And avoiding the rest.
As a dividend stock picker, these 14 steps work well for me. But, as I already mentioned, I also like to cross-check my conclusions.
Morningstar is my go-to resource for a second opinion.
How To Pick Dividend Stocks – Step 2: Look At The Forward Dividend Yield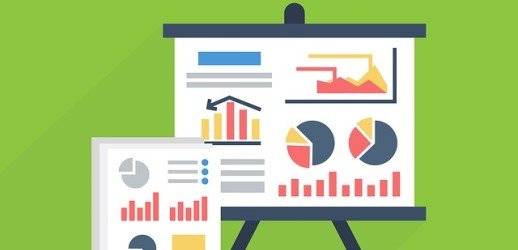 Forward dividend yield, or yield for short, is the company's current annual dividend payment divided by the current share price. It is expressed as a percentage.
I prefer dividend yields between 3 and 5%. Too far below 3% and the stock does not provide enough current income.
Much higher than a 5% dividend yield can indicate that the dividend will not be increased meaningfully in the future. Or, worst case, the dividend is at risk of being reduced.
Set your own yield requirements. 3 – 5% is just my rule of thumb. And, I don't strictly follow it.
In fact, you will find stocks in the Dividends Deluxe model dividend portfolio with yields outside of this range for any number of reasons.
On the other hand, plenty of stocks in the model portfolio fall within this range. Dominion Resources is an example of just such a stock.
Selection criteria for dividend stocks: 3-5% dividend yield
Dividend Growth Stock Screener – Step 3: Screen For The Historical Dividend Growth Rate
History may not repeat itself. But, it is a good starting point for judging the future.
If a company doesn't have a good track record of dividend growth, why will the future be any different? And how will we make a reliable and growing stream of dividend income?
So, I like to review the compound annual dividend growth rate over the past 1, 3, 5 and 7 years. This gives me a good idea of the most recent dividend growth and a reasonable amount of history.
I prefer annual dividend growth rates between 5-8%. The lower the current dividend yield, the higher the dividend growth rate I require.
Faster dividend growth is great as long as the company has the earnings growth to support it. A company like Paychex is a high dividend growth stock.
Selection criteria for dividend stocks: 5-8% annual dividend growth
How To Pick Dividend Stocks – Step 4: Identify the Number of Years Of Consecutive Dividend Increases
By looking at the dividend history, determine how many years in a row the company has increased its dividend. Often times, a company will state it outright. The Dividend Champions spreadsheet also includes this metric.
A long track record of dividend growth is a good sign. I prefer companies with at least 10-years of annual dividend growth.
Companies that have increased their annual dividend for at least 25 years are known as Dividend Aristocrats.
AT&T is a Dividend Aristocrat.
Furthermore, Dividend Kings have increased their annual dividend for at least 50 years.
Procter & Gamble is a Dividend King.
Selection criteria for dividend stocks: Minimum 10 consecutive years of annual dividend growth
How To Pick Dividend Stocks – Step 5: Find Out If The Company Has Stated Its Dividend Policy
Sometimes a company will communicate its dividend policy.
A stated dividend policy is a great piece of information. It is very helpful in determining what future dividend growth may be.
And a clearly stated goal is more likely to be achieved and honored by the company.
For example, Altria's dividend policy is to payout 80% of adjusted earnings per share in the form of dividends.
How To Pick Dividend Stocks – Step 6: Understand The Company's Business Model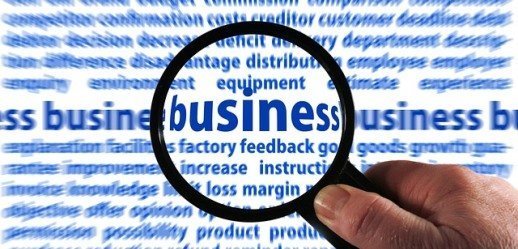 One of the first rules of investing is to understand what you are investing in.
What does the company do? How do they make money? What business units do they operate and where? Are their products in decline or transition?
Sometimes a company's business model is obvious. But other times it is not.
For example, McDonald's doesn't sell many hamburgers and fries. They are primarily in the business of franchising their brand.
Picking Dividend Stocks – Step 7: Review The Historical Revenue Trend
Determine if the company's business model is healthy by looking at the last few years of annual revenues.
Dividend stocks with growing dividends have growing earnings. And growing earnings come partly from growing revenues.
Are the company's revenues in decline? Then, determine what the company's plans are for turning that around.
IBM has had a difficult time growing revenues. And, its starting to impact the company's dividend growth. However, they frequently communicate the status of their growth initiatives.
Related: The impact of IBM's revenue on dividend safety
Picking Dividend Stocks – Step 8: Investigate The Company's Growth Strategy
Investor presentations are a great source of strategic and forward-looking information about a company's revenue growth strategy. Scan them and look for key insights.
How does the company plan to grow revenue and earnings and by how much? Will they grow revenues organically or through acquisition? Do they have a cost reduction plan in place to further increase profits beyond revenue growth?
Genuine Parts dividend growth strategy is a great example.
They come right out and say their long term goals are to increase revenues 6-8% annually. And to increase earnings 7-10% annually. Then, they explain exactly how they plan to go about it.
Picking Dividend Stocks – Step 9: Calculate the Dividend Payout Ratio Using Earnings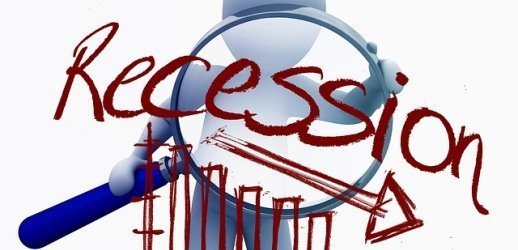 Earnings per share divided by dividends per share give you the dividend payout ratio based on earnings. It is expressed as a percentage.
A lower dividend payout percentage is a good sign. It indicates a company can maintain or even increase its dividend during difficult times.
Acceptable dividend payout ratios vary by industry. For real estate investment trusts like Realty Income (stock symbol: O), 90% or less is fine.
For a cyclical company like Cummins, 50% or less is acceptable. This allows them to ride out the ups and downs of the economy without needing to reduce the Cummins dividend.
Selection criteria for dividend stocks: Dividend payout ratio by industry varies
Analyzing Dividend Stocks – Step 10: Calculate the Dividend Payout Ratio Using Cash Flow
Dividends are real money paid to us in cash from a company's cash flow, not accounting earnings.
Accounting earnings can be full of all kinds of adjustments. And can cloud the picture of a company's dividend-paying capacity.
So, I like to look at annual dividend payments divided by free cash flow. It is also expressed as a percentage.
The percentage should be about the same or less than the dividend payout ratio based on earnings. Cash flow can be volatile, so it's okay to look at this metric over the past 2-3 years.
Kraft-Heinz is an example of a company that did not have enough cash flow to pay its dividend. So, Kraft-Heinz reduced its dividend.
Selection criteria for dividend stocks: Dividends paid as a percentage of free cash flow less than or equal to the dividend payout ratio based on earnings.
How To Evaluate Dividend Stocks – Step 11: Evaluate The Company's Debt Levels And Credit Ratings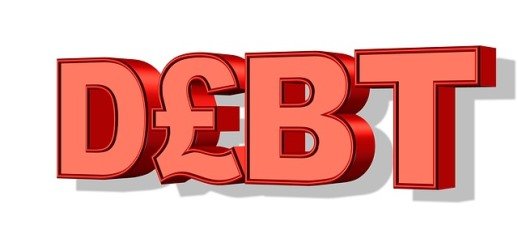 1. Credit rating. Most solid dividend-paying companies have investment-grade credit ratings.
Credit ratings are provided by the big rating agencies like Moody's and S&P.
An AAA credit rating is the highest by S&P. Very few companies have an AAA credit rating.
Microsoft has an AAA credit rating.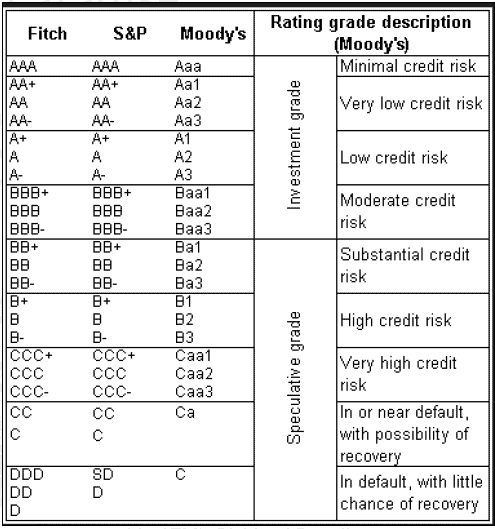 So does Johnson and Johnson. They are the last of a rare breed.
2. Debt to equity ratio. I do not want my dividend stocks loaded with debt.
A large amount of debt can jeopardize consistent dividend payments during difficult economic times. So, I look for a debt to equity ratio of 1 or less.
This shows a balanced approach to financing a business. And, is a fairly conservative capital structure.
Debt to equity of 1 or less is another dividend stock criterion I do not strictly follow. It's just a starting point for further analysis.
If it's higher than 1, I dig a little deeper to understand why.
For example, Southern is a stable company operating as a regulated utility. It produces large amounts of free cash flow.
Southern can support debt to equity greater than 1. In addition, it's pretty standard for utilities like Southern to finance a large portion of their assets with debt.
Using both the credit rating and debt to equity ratio helps form a judgment on a company's financial position.
Selection criteria for dividend stocks: Investment grade credit rating
Selection criteria for dividend stocks: Debt to equity less than or equal to 1. Or, the financial means to justify a higher debt to equity ratio.
How To Evaluate Dividend Stocks – Step 12: Evaluate Dividend Safety
What type of dividend do we want? The answer to this question is easy. We want a safe dividend.
I only want to buy and hold dividend stocks where I feel the cash dividend is safe from a reduction in the future. Few things are worse to me than owning a company at the time they cut the dividend.
I'm not perfect. It happens. So, I just try to learn from it and move on.
I will almost always sell the company's stock if management cuts the dividend on me.
Dividend safety is a subjective determination based on many of the factors discussed thus far:
Historical dividend track record
Dividend payout ratio
Free cash flow generation
Financial position
Business health and growth strategy
Selection criteria for dividend stocks: Judgement that dividend is safe from future reduction
How To Evaluate Dividend Stocks – Step 13: Make A Dividend Growth Forecast
My dividend growth forecast is another subjective determination based on factors already discussed. I base it on
Recent years historical dividend growth
Dividend payout ratio
Management's stated dividend policy, if any
The company's growth strategy
Having a dividend growth forecast allows me to do several important things.
First of all, I can compare future dividend increases against my forecast. Any large differences should be understandable.
Furthermore, a dividend growth forecast aids in assessing the value of the stock. I use it as part of the dividend discount model method. It is a means to value a dividend stock. More on the dividend stock valuation a little later.
Finally, understanding a company's potential dividend growth allows me to forecast and plan for my future dividend income.
Selection criteria for dividend stocks: Expected future dividend growth in 5-8% range.
More than 8% is certainly acceptable. This assumes earnings and cash are there to support more rapid dividend growth.
How To Choose The Best Dividend Stocks – Step 14: Review The Stock Valuation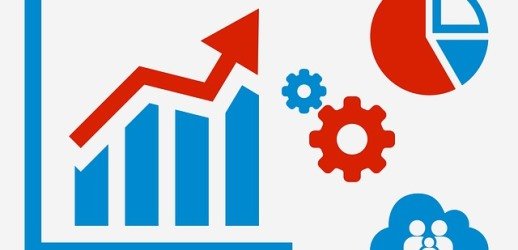 Whether you choose to buy dividend stocks. Or, companies who choose not to pay dividends. Be sure to assess the value you are getting before investing.
Using valuation criteria for dividend stocks is tough. Because dividend stocks often trade at premium valuations. This especially true when it comes to the price-to-earnings ratio.
If an investor only buys dividend stocks when they are undervalued, they may not have many opportunities to invest money.
For this reason, it is good to have a dollar-cost averaging strategy when it comes to your potential dividend stock investments. Dollar-cost averaging means investing a fixed amount on a consistent and recurring basis.
That said, I do look at value and try to buy more at lower prices. And, avoid buying or adding to clearly overvalued dividend stocks.
I also like to look at the stock valuation in several different ways to get my arms around it. Let's look at those ways now.
Dividend Discount Model
The dividend discount model is a means to discount back to present value the company's future growing dividend payments. This is 1 reason I make a dividend growth forecast.
I like to see the current price of the stock less than or equal to the fair value estimate from the dividend discount model calculation.
Morningstar Fair Value
The investment analysis firm Morningstar provides fair value estimates for most dividend stocks.
Their fair value calculations are proprietary, but it comes down to discounting the future cash flows of the business back to present value.
I like to see the price of the stock less than or equal to the fair value estimate from Morningstar.
You can check out Morningstar through this 14 day free trial offer.
Price To Earnings Ratio
The price of the stock divided by current year projected earnings per share gives us the price to earnings ratio. Or, PE ratio, for short.
I start with a target of 20 or less. And also compare the company's price to earnings ratio to the overall stock market as measured by the S&P 500.
I like to see the stock trading at par or at a discount to the overall market. So often this is not the case because like I said, good dividend stocks usually trade at premium valuations.
If I waited for a PE ratio less than 20 times or less, I may have never bought some of my best performing dividend stocks like:
How To Pick Dividend Stocks – Valuation Summary
So, as part of analyzing a dividend stock, I look at all the valuation measures and make a judgment call.
As long as the business fundamentals are sound and the dividend metrics are solid, I may overpay a little. Or, I may decide to wait for a pullback in the stock price.
Selection criteria for dividend stocks: Stock price less than or equal to dividend discount model fair value and Morningstar fair value
Selection criteria for dividend stocks: A "reasonable" price to earnings ratio
As I said at the beginning, some judgements cannot be completely left to a dividend stock screener.
How To Pick Dividend Stocks – 14 Steps – Summary
How do you analyze a dividend stock? Here is my process.
Develop a watch list
Look at the forward dividend yield
Calculate the historical dividend growth rate
Identify the number of years of consecutive dividend increases
Determine if the company has a stated dividend policy
Understand the company's business model
Review the historical revenue trend
Investigate the company's growth strategy
Calculate the dividend payout ratio using earnings
Calculate the dividend payout ratio using cash flow
Evaluate the company's debt levels and credit ratings
Evaluate dividend safety
Make a dividend growth forecast
Review the stock valuation
And don't forget to get a second opinion to cross-check your work. I use services like the Simply Investing Report and Morningstar to do exactly that.
Finally, you are ready to buy stock. I keep my trading costs low by using the Webull app. It's also full of stock analysis tools for dividend stock pickers like you and me.
Resource: Webull app review
On the other hand, does analyzing and picking dividend stocks seem like too much work? Well, it can be.
Then consider the passive route to dividend investing. There are plenty of excellent ETFs that focus on dividend stocks to choose from.
Many investors build their dividend stock investments in this way. So, you can too!
More About Analyzing And Selecting Dividend Stocks For Income
Author Bio, Disclosure, & Disclaimer: Please join me (Tom) as I try to achieve my goals, find my next place to live, and make the most of my money. However, I am not a licensed investment adviser, financial counselor, real estate agent, or tax professional. Instead, I'm a 50-something-year-old, early retired CPA, finance professional, and business school teacher with 40+ years of DIY dividend investing experience. I'm here only to share my thoughts about essential topics for success. As a result, nothing published on this site should be considered individual investment, financial, tax, or real estate advice. This site's only purpose is general information & entertainment. Thus, neither I nor Dividends Diversify can be held liable for losses suffered by any party because of the information published on this website. Finally, all written content is the property of Dividends Diversify LLC. Unauthorized publication elsewhere is strictly prohibited.
I analyzed, selected, & own all of the dividend stocks mentioned in the article.