Finding Dividend-Paying Stocks Is Easier Than You Think
Today's article is about how to find dividend stocks. It is an important first step of several. For building a regular and recurring dividend income stream.
And I'm here to tell you that finding dividend stocks is pretty easy. When you know where to look.
And that is our focus today. 7 places to look to find stocks that pay dividends.
For your convenience, I will start with a summary of the best places to find dividends. They are all great ways to find dividend stocks to build an effective dividend stock watchlist.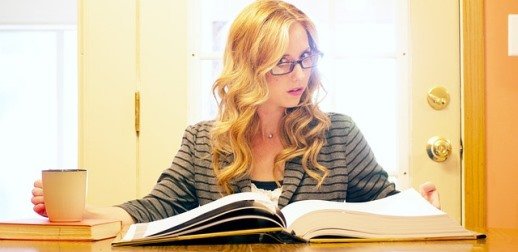 How To Find Dividend Stocks: 7 Places To Look
Lists of the best dividend growth stocks
Dividend rich industries and sectors
Specialty dividend investing websites
Dividend focused mutual fund and ETF holdings
Investment newsletters
Products and services you use regularly
Dividend stock screeners
With that summary in mind. Let's get into the details of how to find dividend stocks.
Disclosure: At no cost to you, I may get commissions for purchases made through links in this post.
1. Lists Of The Best Dividend Growth Stocks
There are 3 lists of dividend-paying companies that are quite helpful when looking for dividend stocks.
First, are the Dividends Kings. They are companies that have paid and increased their dividends for at least 50 years in a row.
Second, are the Dividend Aristocrats. They represent companies trading in the S&P 500 stock index. Also, these stocks have paid and increased their dividends for a minimum of 25 consecutive years.
Finally, we have the list of Dividend Achievers. They are stocks that have raised dividends for at least 10 years in a row. Dividend Achiever stocks are a good place to find companies offering faster dividend growth.
Using these lists you will learn how to find dividend growth stocks. What else will you find in these elite lists of stocks that pay dividends? Let's discuss this as point #2 in how to find stocks that pay dividends.
2. Dividend Rich Industries & Sectors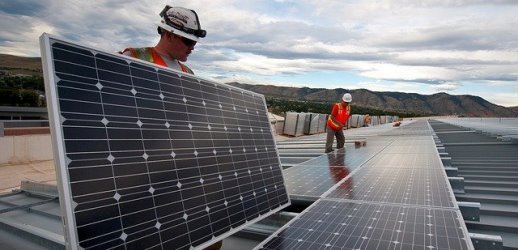 As you look at stocks from these lists, you will see that many are clustered in specific stock market sectors and industries. Theoretically, they have a preference for dividends.
Let me explain. I will do so by highlighting some typical sectors where you can find good dividend stocks.
What is the common theme among these sectors? Durable business models providing essential products and services with steady, ongoing demand.
How To Find Dividend Stocks: Utility Sector
The global economy runs on electricity, oil, and natural gas. These products are about as essential as it gets.
Electric utility companies can be a cornerstone of a blue-chip dividend stock portfolio. They tend to have higher dividend yields. But, slower dividend growth.
More reading: Investing in the utility sector for stocks that pay dividends.
How To Find Dividend Stocks: Consumer Staples Sector
Another area that is essential in our lives is the consumer staples sector. We all need food, beverages, and household products.
Especially given recent events that have encouraged us to spend more time in our homes. Steady product demand provides the cash flow to support regular dividend payments.
More reading: My absolute favorite consumer goods dividend-paying stock
How To Find Dividend Stocks: Technology & Telecommunications Sector
For our next sector in our goal about how to find dividend stocks. Consider technology and telecommunications companies.
If I was writing this article 15 years ago, this sector would hardly have deserved a mention. But now the tech sector has evolved and matured to be as essential as any other product or service in our lives.
Are you reading this article on an Apple device? Then maybe you should consider Apple for its rapid dividend growth. Even though the stock has a dividend yield that is on the low side.
How To Find Dividend Stocks: Health Care & Pharmaceutical Sector
First of all, as populations age in developed countries, health care spending keeps growing. Furthermore, health care products and services are just as essential to our lives as energy, food, and technology.
And don't forget pharmaceutical stocks. AbbVie has been paying great dividends ever since its spin-off from Abbott Laboratories.
How To Find Dividend Stocks: Services Sector
The services sector is very broad and contains a wide variety of dividend-paying stocks for monthly income. They operate both business to business (B to B). In addition to business to consumer (B to C).
Automatic Data Processing (ADP) is a good example in this sector. Providing payroll and human resources services to businesses of all kinds. ADP may even process your paycheck every 2 weeks?
How To Find Dividend Stocks: Industrial Sector
In the industrial space, we see companies that are the backbone of the global economy. But this sector can be a little tougher to find good dividend stocks with a long history of growing dividends.
Because these companies are more susceptible to the ups and downs of the business cycle. And can be negatively impacted during a recession. Causing their dividend to be at risk.
For example, UPS is traditionally considered an industrial stock. But with the rise of e-commerce. This company is riding high even during a down economic cycle brought on by the global health crisis.
Next up, point #3 in how to find stocks that pay dividends.
3. Specialty Dividend Investing Websites
There are dozens of places on the web to find dividend stocks. So let me highlight several of my favorites.
Dividends Diversify. You need to look no further than right here. Before you go, be sure to find the dividend stocks in our model investment portfolio. It's full of Dividend Kings, Aristocrats, and Achievers.
I maintain and monitor it for readers. Including a dividend stock analysis of each portfolio holding.
Simply Investing. I use the Simply Investing report for dividend stock ideas. Every month I get recommended dividend stocks to buy. And it is delivered right to my inbox.
Dividend Investing Resource Center. I have followed this site for many years.
What is my favorite tool on this dividend website? It is the U.S. Dividend Champions.
It is a monthly publication tracking companies with a history of consistently increasing their dividends. To be included on the list, a company must have increased its calendar year dividend payout for the last 5 years or more.
Big Safe Dividends. This website is based on the book "The Little Book Of Big Dividends".
The site evaluates and ranks dividend stocks. Based on the investment criteria explained in the book.
Moving onto point #4 on how to find good dividend stocks.
4. Holdings of Dividend Focused Funds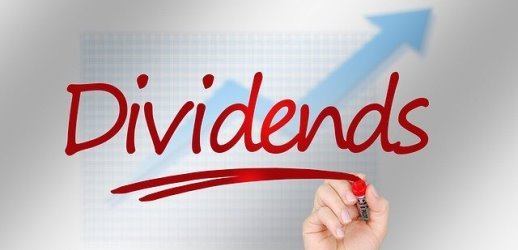 Look at the top holdings in dividend-focused exchange-traded funds (ETFs). Also, mutual funds. They are great places to find the best dividend-paying stocks.
Of course, I have a couple of favorite dividend ETFs. That I will throw out for your consideration.
First, there is the Vanguard High Dividend Yield ETF (VYM). VYM is a good place if you want to know how to find high dividend stocks.
More reading about the VYM ETF.
It tracks the performance of the FTSE High Dividend Yield Index. This index measures the investment return of common stocks of companies characterized by high dividend yields.
Secondly, I also like the Vanguard Dividend Appreciation ETF (VIG). VIG tracks the performance of the NASDAQ US Dividend Achievers Select Index.
More reading about the VIG ETF.
I mentioned the Dividend Achievers list a little earlier. Well, this ETF invests in Dividend Achievers.
It buys stocks of companies with a record of growing their dividends each year. And have done so for at least 10 years running. So it is a good source to find dividend growth stocks.
And there are many other ETFs and funds to consider. Are you interested in non-U.S. based dividend stocks?
Then check out the Vanguard International High Dividend Yield ETF. It holds more than 1,000 international dividend stocks. I think funds are the best way for U.S. investors to participate in the global economy.
Also, Vanguard's Utilities exchange-traded fund. It is loaded with dividend-paying stocks from the utility sector.
Here's something to think about. After reading this article, you may not be interested in finding dividend stocks.
Then consider 1 or more of these good Vanguard ETFs. They find the dividend stocks. So you don't have to.
And point #5 in how to find dividend stocks…
5. Investment Newsletters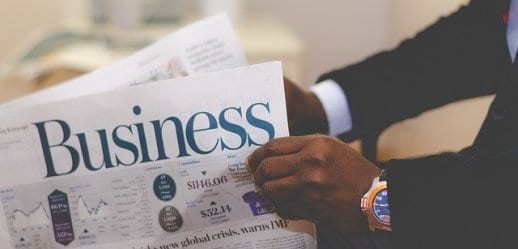 There are hundreds of investment newsletters published every month. And many good ones that analyze, select, and invest in dividend stocks. Many are combined into recommended dividend portfolios.
Before the age of the internet, I relied heavily on investment newsletters for investment guidance. And I still do. But to a lesser extent today.
Utility Forecaster is one investment newsletter I still follow. It focuses on, you guessed it, utility stocks that pay dividends. As I mentioned before, utility stocks are often found in a dividend income portfolio.
Morningstar Dividend Investor is also good. It covers a broad base of companies across many industries and sectors.
Aside from finding dividend stocks, there is something else I like about newsletters.
Specifically, the discussion and commentary provided by the editors. It provides a window into how professional investors think.
Okay now. Just look around you. That's point #6 in learning how to find dividend stocks.
6. Dividends From Daily Use Products & Services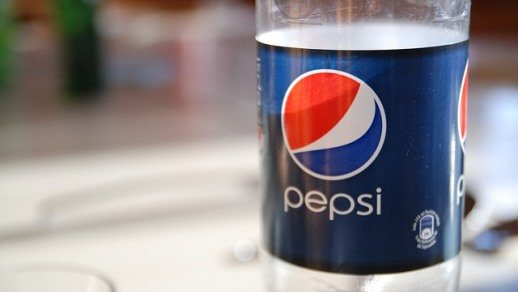 There is an old investing expression that still holds to this day. "Invest in what you know."
Just look around our world. What do you, your friends, and your family consume? What stores do you visit? Thinking about investing in this way can generate good ideas for your dividend stock watch list.
Furthermore, famed investors like Warren Buffett and Peter Lynch also have promoted this money mantra for individuals. So consider stocks of companies like Walmart, McDonald's, Coca-Cola, and PepsiCo.
They all come immediately to my mind. When thinking of companies that I know and also pay dividends.
Next, it's time for my last recommendation on how to find dividend-paying stocks.
7. Dividend Stock Screeners
Stock screeners are also a good option. For those who know the stock-picking criteria, they want to use.
Yahoo Finance has a stock screener that I use periodically to generate dividend stock investing ideas. As does Morningstar. And there are many others.
Webull App To Screen For Dividend Stocks
Most noteworthy, my favorite screener is contained in my Webull brokerage account app. First of all, I use Webull to buy and sell my dividend stocks commission-free.
Furthermore, the app allows the investor to compile multiple stock watchlists. So, you can screen for a pool of stocks to monitor based on your personal investment objectives.
With Webull, I keep my investment costs on stock trades low (like zero). And I have access to the powerful app for stock research. Including screening for dividend stocks.
For a limited time, Webull is offering free stock to new investors who open and fund an account. You can sign up for a Webull account here. And get started investing in dividend stocks!
What To Watch Out For When Finding Dividend Stocks With Screeners
Here are a couple of things to watch out for. When using a dividend stock screener.
First of all, automation can spit out a lot of recommendations to sift through. And many stocks will not be high quality. The prior 6 ways to find dividend-paying stocks all have a certain level of quality control built-in.
Furthermore, a screener is only as good as the inputs you feed it. This brings me to some key things you should evaluate.
Okay. The finding dividend stocks fully explained portion of this article is complete. But, don't go. There is more to come.
What happens after you find a dividend stock you like. But, before you buy it. A few words on analyzing dividend stocks next…
Evaluating Dividend Stocks After You Find Them
After you find a stock paying dividends. That interests you. Consider these dividend metrics before you make a purchase.
Dividend Yield
This is calculated as the latest dividend payment (annualized) divided by the current stock price.
Dividend yield changes daily and moves in the opposite direction of a stock's price. It is an indicator of how much money you can get paid in dividends. In exchange for owning the stock.
Dividend History & Growth
A company with a long history of paying rising dividends each year is an indication of a quality dividend stock. The Dividend Kings and Aristocrats get high grades in this area.
Dividend Payout Ratio
The dividend payout ratio is a very useful tool. To evaluate a company's dividend payment capacity. And dividend safety.
It shows how much of a company's resources are being paid out in dividends. The resource can either be based on cash flow. Or, accounting earnings. In either case, a lower dividend payout ratio is usually better.
Dividend Safety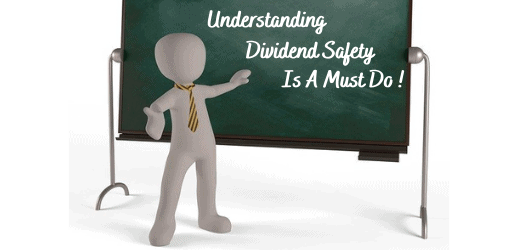 When I think about dividend safety, this is what I ask myself. Is the company's dividend safe from suspension or a reduction for the foreseeable future?
In the end, dividend safety is a judgment call. But some analysts create metrics and use them to give a stock a dividend safety score.
But let's keep it simple for today. Stick with stocks that have lower dividend yields (less than 5%). Longer dividend growth histories. And lower dividend payout ratios. This combination will lead to a higher degree of dividend safety
Finally, if you choose to invest in stocks that do not pay dividends. Well, then dividend safety is irrelevant.
Stock Valuation
Investing in anything comes down to value. It's never a good idea to overpay for a dividend stock. On the other hand, high-quality dividend stocks with safe dividends rarely "go on sale".
I use several different tools. But, 1 valuation method I like is the Gordon Growth Model. It is an application of what is known as dividend discount models.
That concludes our review of how to find dividend-paying stocks. And what to look for after you find some that interest you.
More reading: An in-depth guide to analyzing dividend stocks before investing
One last thing before we wrap up.
Find Dividend Stocks, Evaluate, Then Build A Dividend Portfolio
Now you know how to find dividend stocks. And some key metrics to review before investing.
So, it's time to construct a dividend portfolio. With at least 3-5 of the best stocks that you have identified.
20-25 dividend stocks in a portfolio are optimal for diversification. But they may take a little time to work up to. It did for me. Being patient is part of a long-term buy-and-hold dividend growth strategy.
To keep your taxes low. Set up and fund an IRA account. Then build your dividend portfolio inside of it. M1 Finance is a great resource for IRA's.
With M1 Finance, you can invest free of charge. And their app has many other financial management capabilities to make the most of your money.
You can sign up for an M1 Finance account here.
Next, it's time to wrap this article up.
How To Find Dividend Stocks: Summary & Wrap Up

We have covered a lot of information. So let me summarize what we learned.
How To Find Dividend Stocks: 7 Ways To Try Now:
Lists of the best dividend growth stocks
Dividend rich industries and sectors
Specialty dividend investing websites
Dividend focused mutual fund and ETF holdings
Investment newsletters
Products and services you use regularly
Dividend stock screeners
After Finding Stocks That Pay Dividends: 5 Things To Check Before Investing:
Dividend yield
History and growth record of dividend payments
Dividend payout ratio
Safety of the company's dividend
Stock valuation
How To Invest In Dividend Stocks: A 3-Step Plan
Find dividend stocks & create a watchlist
Analyze and invest in the best dividend stocks
Build a dividend stock portfolio
Then, sit back and make money from dividends!
Finally, pull all your investment accounts together in one place. And manage your monthly expenses to feed your dividend investing plan.
I use Personal Capital. To manage my total financial picture for free. You can too. Sign up for Personal Capital right here.
More Reading On Dividend Stock & Dividend Investing
My Favorite Dividend Investing & Personal Finance Resources
I mentioned several dividend investing and money management resources throughout this article. And have summarized them for your convenience in the table below.
I use them all and you can too. Good luck with your dividend stocks!
Disclosure & Disclaimer: I am not a licensed investment adviser, financial adviser, or tax professional. And I am not providing you with individual investment advice, financial guidance, or tax counsel. Furthermore, this website's only purpose is information & entertainment. And we are not liable for any losses suffered by any party because of information published on this blog.
Now You Know How To Find Dividend Stocks