Personal Finance Blogs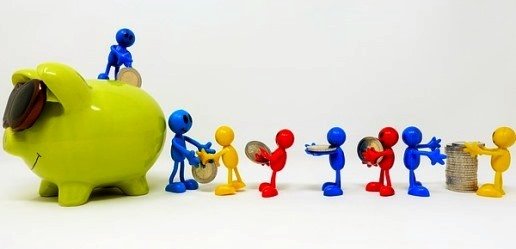 It never ceases to amaze me the number of personal finance blogs running on the internet today.
I guess it just shows how cheap and easy it is to set up a blog and start publishing articles as a money expert.
But that is the easy part, setting it up and starting. The hard part, in my opinion, is running a personal finance blog at a high standard and keeping it running over the long term.
PERSONAL FINANCE BLOGGING CHALLENGES
Some of the obstacles I have faced in the last year and half are:
Writing high-quality content
Publishing that content frequently and consistently
Promoting the blog and its articles
Building consistent traffic
Handling technology challenges
Making a little money in exchange for the value provided to readers
Given those challenges, I want to recognize some blogs that I like. I have a lot of respect for what they do and how well they do it.
Personal finance is a really broad topic. And each of these blogs has its own areas of emphasis. So I will give you a little background on them to encourage you to visit and read.
IN CASE I DIDN'T MENTION YOUR PERSONAL FINANCE BLOG
One of the unfortunate things about doing an article like this is that I will surely leave a deserving blog or blogger out. I assure you it is not intentional.
So let's get on with some of my favorite personal finance blogs. I will break them down into a few different categories.
Best Blogging Buddies
My Blogging Mentor
Dividend Blogs
A Set of Just Darn Good Blogs
Blogs I Need To Spend More Time On
MY BEST PERSONAL FINANCE BLOG BUDDIES
Here are the folks that have been with me at Dividends Diversify since the beginning. They come and read every post, learn, leave insightful comments and help promote my articles on social media.
Bloggers come and go for many reasons. But when the going gets tough, you find out who your real friends are.
GenYMoney
The personal finance blogger known as GYM, runs this site. GYM started her first blog way back in 2009 and sold it a few years later. Then in 2017, she started up a new site called GenYMoney. And she's rockin' the world-wide-web once again.
Her topics are really diverse. They include investing, money management, saving money, travel, mom stuff and more. And she owes me pizza and beer if I am ever in Vancouver!
Check it out here: GenYMoney
The Rich Miser
The husband and wife team of Miguel and Lily run The Rich Miser. They are a couple of young Miami professionals living a rich life on a budget. And they will teach you how to do the same.
It's a site where lifestyle and personal finance form a perfect couple.
Check it out here: The Rich Miser
Simple Money Man
Owais runs Simple Money Man. And what I like about Owais is that he keeps personal finance, well, simple. Enough said!
Check it out here: Simple Money Man
MY PERSONAL FINANCE BLOGGING MENTOR
Everyone needs a mentor, right? That wise sole that helps guide the inexperienced. The funny thing is this person doesn't even know he's my mentor. Who is it? Well, Joe Udo.
Retire by 40
Joe runs this site like an expert. To become an expert, I need to learn from one.
I have had the good fortune to correspond with Joe on a couple of blog topics that he helped me with. But most of all I just soak up what he is doing and writing about on his 10 plus-year-old early retirement blog.
Joe is living early retirement as a stay at home Dad. And there are a few things I really, really like about Retire by 40.
First of all, Joe is a great writer. He can take a mundane topic about life and somehow make it interesting and relatable.
Furthermore, Joe is very likable. When I first started reading Retire by 40, I felt like Joe was an old friend. And honestly, we have never met.
Finally, the blogging world is full of hype and people trying to sensationalize everything to get attention. On the other hand, Joe just keeps it real. In my opinion, that is one of his many keys to success.
Check it out here: Retire By 40
DIVIDEND BLOGS
Being a dividend growth stock investor, I use dividend blogs to stay up to date on everything that is happening in that world. Here are a couple of my favorites.
Dividend Diplomats
Lanny and Bert invest in many of the same dividend stocks that I do. So I like to see what they are buying and holding.
And their articles about companies increasing their dividends helps me stay current on dividend increases in my own portfolio. Most importantly, the Diplomats and I share a great appreciation for dividend increases!
Finally, like me, both of these guys have accounting backgrounds. And you better believe us bean counters have to stick together.
Check it out here: Dividend Diplomats
Dividend Hawk
I've mentioned Dividend Hawk in the past. He is based out of Finland and has more of an international perspective on dividend investing and dividend stocks than I do.
The site is an awesome clearinghouse for information on dividend stocks across the globe. I like to say, "When the Hawk Tweets, People Listen".
Check it out here: Dividend Hawk
Seeking Returns
And I would be remiss if I didn't mention Charlie at Seeking Returns. Very quietly, Charlie has one of the more astute dividend stock investing minds out there.
I really appreciate his thoughtful comments on my articles. And we hold many dividend stocks in common.
Check it out here: Seeking Returns
DARN GOOD PERSONAL FINANCE BLOGS
I do not have a specific category for this next group of personal finance blogs. Let's just call them, darn good.
The Ways To Wealth
This outstanding blog is authored by Certified Financial Planner, R.J. Weiss. Who couldn't use some money advice from a certified professional?
R.J. has a really strong presence on Pinterest. And that is where I came across his blog. As a millennial, he does an excellent job of appealing to readers in that age demographic. He focuses on topics about making and saving money.
Check it out here: The Ways To Wealth
Savvy New Canadians
Enoch Omololu runs this personal finance blog. It is dedicated to personal finance information in the areas of
Money
Investing
Debt management
Entrepreneurship
Productivity
Creating passive income streams
As the name implies, the content has a strong Canadian influence.
I have also had the good fortune to correspond with Enoch on a couple of blogging challenges. He is really responsive and helpful. And judging from his site, he is also very technology savvy.
Check it out here: Savvy New Canadians
Time in the Market
This personal finance blog is run by an anonymous author. He is a proud parent of both a dog and a bunny. And I hope that bunny has a good Easter holiday!
I think the blog's tag line says it all: Relaxed Financial Independence – Seek Happiness Not Money.
Aside from the bunny and cool tag line, the site offers articles on a range of money, lifestyle, and blogging topics.
Check it out here: Time in the Market
Retire Early Helen
Here is another blog focused on early retirement.
Helen and I are about the same age. And we both retired from our stressful professional careers in 2013. And she admitted recently to going back to work part-time. That is just another day in the life of an early retiree.
EXPANDING MY PERSONAL FINANCE BLOG READING HORIZONS
As I mentioned early on, there are so many blogs. A person just can't read and follow them all. But I do like to expand my horizons. Here is a couple of personal finance blogs where I need to spend more time to see what I can learn.
Dividend Earner
As a dividend investor, I have not spent nearly enough time on this high quality investing blog. The author is rooted in many of the same investing philosophies that I have as they pertain to dividend stocks. And this blog has withstood the test of time with articles dating back many years.
Check it out here: Dividend Earner
Financial Samurai
Run by Sam, a former investment banker, this personal finance blog is well known in the financial community. It has been in existence since 2009 and is one of the most informative and professionally run personal finance sites out there.
I am embarrassed to say I have not spent much time on Sam's site yet. I really need to dig into the high-quality content there and tap into Sam's vast expertise. As I said, there are so many blogs, but so little time.
Check it out here: Financial Samurai
PERSONAL FINANCE BLOGS – WRAP UP
Thanks for going through some of my favorite personal finance blogs. Be sure to check them all out!