Lumovest review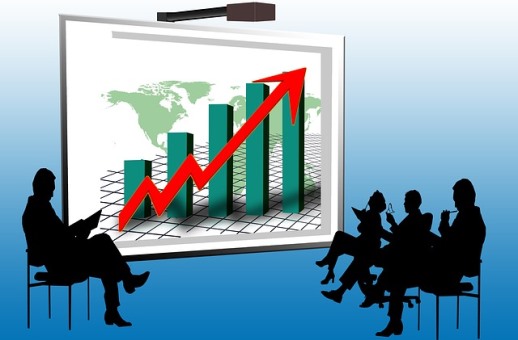 Pin
As my readers know, I am a life long investor with a focus on producing income.  And currently a University business school instructor.  And as a teacher, I firmly believe you should invest heavily in yourself and your skills.  Especially when it comes to putting your hard-earned cash to work in the financial markets.
So I'm thrilled to introduce you to an outstanding educational product in the investment arena.  Please welcome Lumovest to Dividends Diversify.
Note:  This is a sponsored post and includes affiliate links.  I may receive a commission at no cost to you if you sign up through links in this post.
Lumovest Review
Lumovest is making it possible for the general public to learn the stock investing knowledge typically only taught to the elite private equity and hedge fund professionals on Wall Street.
The world's leading private equity and hedge fund firms are extremely difficult to break into and often only hire the top Investment Banking Analysts from the world's leading investment banks such as Goldman Sachs, Morgan Stanley, etc.
Just landing an Investment Banking Analyst role with these banks is statistically more difficult than getting into Ivy League (and plenty of Ivy League students are rejected by banks every year) and only the best among these Analysts can land a coveted job in private equity and hedge funds. These firms spend millions of dollars training their next generation how to analyze stocks and pick winning investments. Lumovest is democratizing investment education by bringing the knowledge that has traditionally been concentrated in the hands of an elite few to the general public.
Lumovest offers a structured curriculum on stock investing for beginners and experienced investors, and its thoughtfully-designed learning platform makes it super easy to follow along. The website is very simple to use: you can easily find courses, see your progress, practice with worksheets and test your knowledge with quizzes.
How Does Lumovest Work?
After visiting the Lumovest website (www.lumovest.com), visitors can sign up or login in if they already have an account. Once you sign up, you are brought to the course dashboard page where you can see all the courses within Lumovest's curriculum and your progress for each course.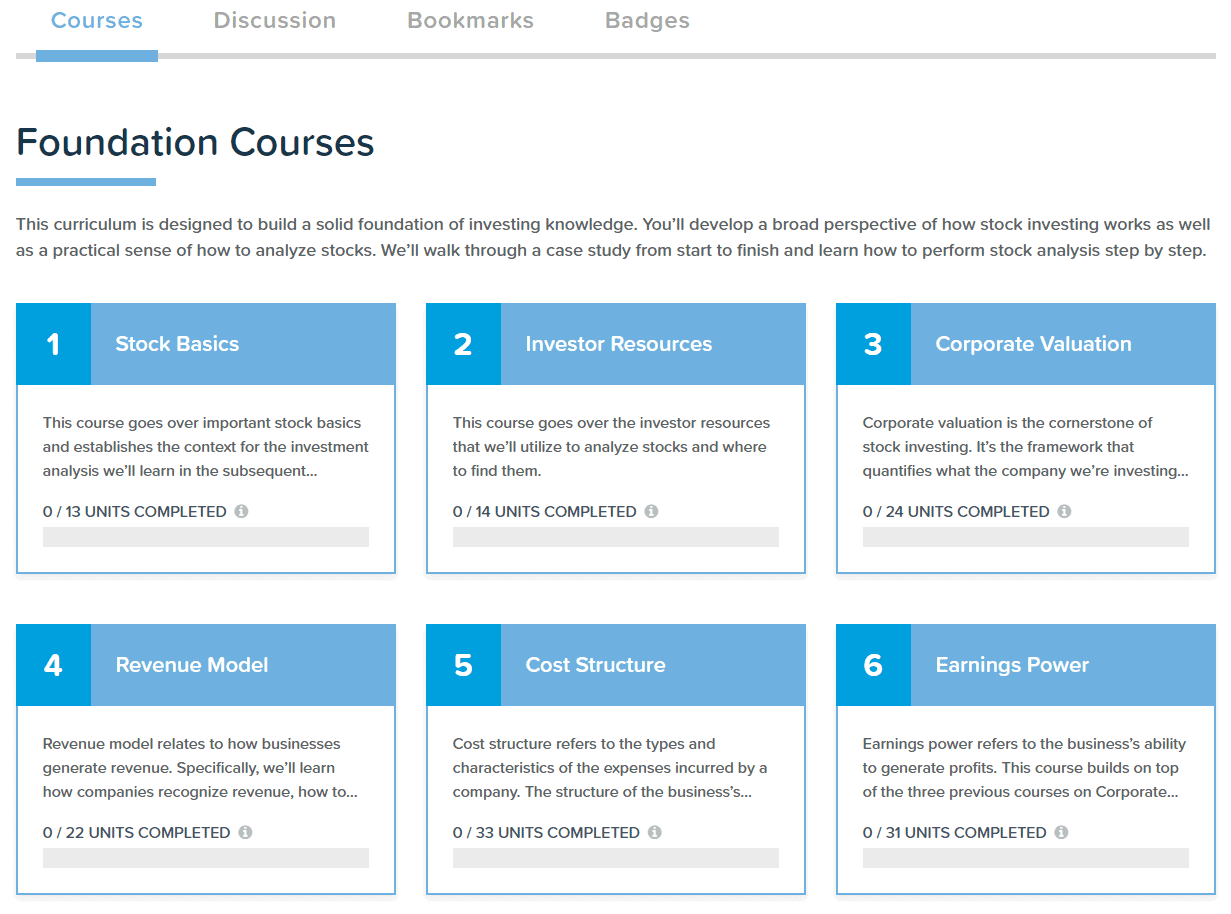 Pin
With a structured curriculum, you can learn the right things in the right order without having to worry about what to learn next.  All of Lumovest's courses are online and self-paced, so you can learn whenever you want and wherever you are.
Each course is composed of a series of video lessons, worksheets, and quizzes.  Lessons are video tutorials that explain concepts and show users how to perform the analysis. You can follow along with the worksheets and practice executing the analysis alongside the video lesson. Afterward, you can take quizzes to help you retain the knowledge.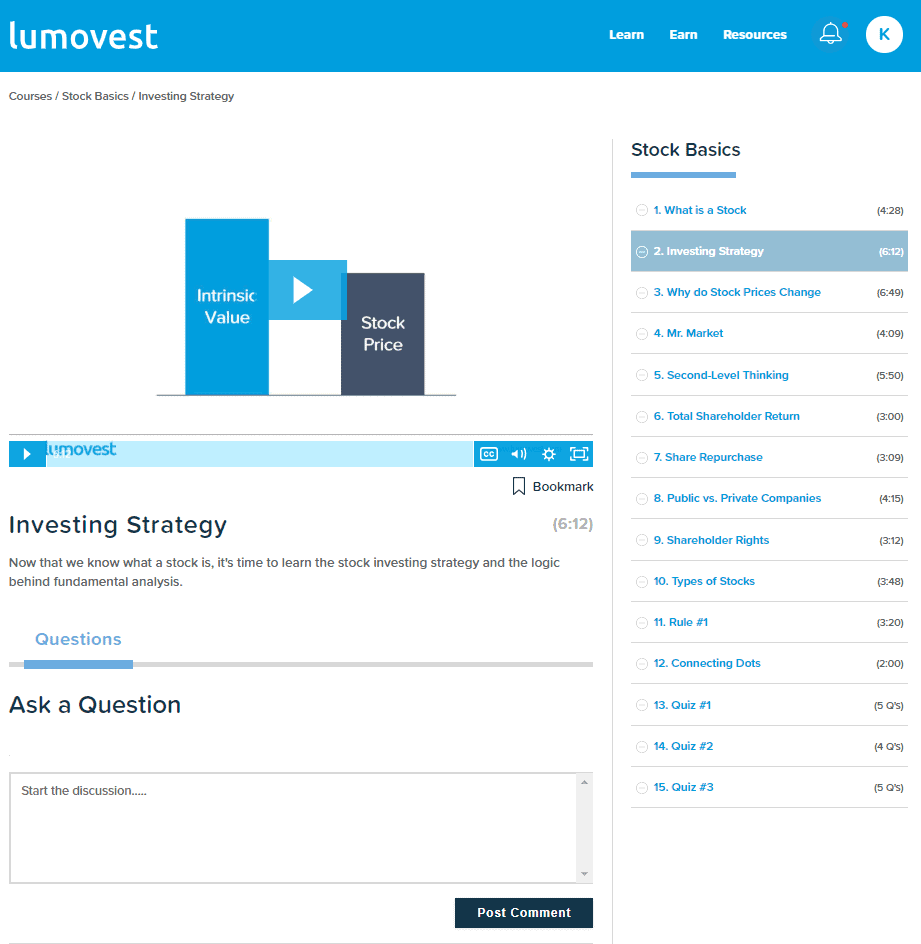 Pin
The right-hand side navigation menu allows you to jump ahead if you'd like and then go back to where you left off.
As you go through each course, you can also ask questions by posting comments and a member of the Customer Support team will get back to you promptly.  Lumovest's Customer Support team works around the clock providing support 365 days a year (even on holidays)!
What is Lumovest's Curriculum?
Lumovest teaches investing. Not trading. They subscribe to an investing philosophy that you should think about stocks from the perspective of a business owner.
As of October 2018, Lumovest teaches this investing philosophy through the Foundation curriculum. The Foundation curriculum is designed to walk users, even beginners with absolutely no knowledge of stocks, through an illustrative investment analysis and help them develop a conceptual understanding of stock investing from start to finish.  By the end of the curriculum, users will have a logical understanding of stocks and a holistic perspective of how investing works. The curriculum consists of 9 courses:
Stock Basics – What stocks are and how they work, focusing on the logic flow underpinning the stock market, which is difficult to find on the Internet
Investor Resources – Step by step walk-through to find the information you need to conduct the investment analysis
Corporate Valuation – The framework to determine what a company is worth and how the market is pricing a stock beyond just the simple stock price
Revenue Model – Understanding how businesses generate revenue and how it's recognized
Cost Structure – The different types and characteristics of the expenses companies incur
Earnings Power – Evaluating the companies' ability to generate profits
Cash Flow – Bridging from profits to cash flow and understanding how cash flow drives valuation
Intrinsic Valuation – How to determine a stock's true value
Risk Reward – Assessing the risk and reward potential of making a new investment and deciding whether to invest or not to invest
The Company is also developing an Advanced curriculum that builds on top of the Foundation curriculum that will bring users knowledge to an even higher level. By the end of the program, users will know more about stocks than many "financial advisors" and even the elite professionals on Wall Street.
What Makes Lumovest Unique?
There are a lot of stock investing courses on the Internet but Lumovest is unique in 3 ways: Content, Logical Flow and Learning Model.
Content:
Lumovest teaches the time-tested fundamentals-driven investment strategy applied at the world's leading private equity firms and hedge funds. The company currently offers over 130 lessons and quizzes totaling over 16 hours of content that teaches serious investors how to conduct rigorous investment analysis.  It also comes with downloadable lesson materials such as worksheets and executive summaries that help you further strengthen your knowledge.  In short, Lumovest has a highly differentiated investment content and with more depth than most other investing courses.
Lumovest has also made its content easily accessible.  All of the content is digital and online so you can access the education whenever you want and from wherever you are.  It's also self-paced so you set your own schedule.  The company has invested heavily in the video quality to make them load fast and engaging to watch.
Logical Flow:
Lumovest believes that the way to learn to invest isn't by memorizing the cold formulas.  Rather, the key to learning how to invest in stocks is by understanding the logical flow behind how investing works.  That's why Lumovest places an enormous emphasis on the lessons around logical flow and connecting dots.  So you can understand how everything ties to the big picture.  Better yet, they explain this in simple English without convoluted jargon so anyone can understand.  If you can read, you can learn how to invest in stocks with Lumovest.
Anyone can tell you the formula to calculate a financial metric.  That's easy. But very few people can explain the underlying logic behind why things are the way they are. This emphasis on explaining the logical flow underpinning investment review and analysis makes Lumovest very different from other available resources.
Learning Model:
This is what makes Lumovest really unique. The courses are taught using the case-method that puts you in the role of an investor considering a real investment opportunity.  Then, as part of the nine Foundation courses, you read through the materials and perform the analysis step-by-step to form your own investment decision.  This approach challenges you to think like an investor from the start.  It develops muscle memory because you're actively performing the analysis rather than just passively watching someone else do it.  You're learning-by-doing. Once you've learned the materials, Lumovest will then put your knowledge to the test through quizzes, which helps you retain the concepts.
Finally, learning isn't complete without asking questions. You can post questions on Lumovest's learning platform and a member of the company's Customer Support team will help you kick down the roadblocks.
How Much Does Lumovest Cost?
Lumovest has two subscription plans: Monthly (US$30 / Month) and Annual (US$300 / Year). There are no other fees. To encourage users to renew their subscriptions, Lumovest will launch new courses on an ongoing basis.
This stands in stark contrast to other investing courses with less content and lower quality that sell for $500 – $10,000.
That's because Lumovest's mission is to democratize investment education.  And bring the knowledge that traditionally has only been taught to a highly exclusive club to the general public.  By adopting the subscription model, the company can reduce the entry price to just $30 and lower the barrier for the general public to learn investing.  The company is hoping that with a lower barrier to learning the knowledge, it'll raise the level of financial literacy among the general public and reduce the knowledge inequality between the everyday investors and the professionals on Wall Street.
Users can pay via either credit card or PayPal.
Also, Lumovest subscribers aren't locked into any long-term contracts beyond their current subscription. They can easily cancel their subscription renewals anytime, at the click of a button, under "My Account".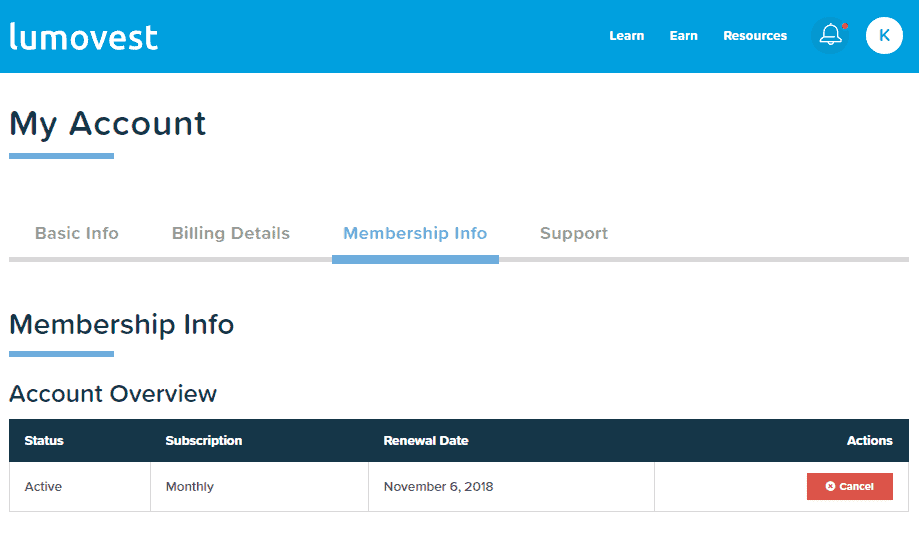 Pin
By simply clicking the Cancel button, users can cancel their subscription and they won't be charged any further. This also stands out versus other services that attempt to make cancellations as difficult as possible for the consumers.
Also, Lumovest offers a generous referral program where they'll pay current subscribers $10 cash for every friend that they refer.  In other words, you can get a month of access for free if you refer just 3 friends.
 Getting Started
Lumovest's learning platform is most user-friendly when accessed from the computer.  Getting started with Lumovest is easy:
Follow Lumovest on YouTube for stock ideas:

https://www.youtube.com/lumovest/

Visit Lumovest's website:

https://www.lumovest.com/

Click sign-up and create an account
In summary, Lumovest provides a superior product at a much lower price versus many of the stock education courses out there.
Furthermore, Dividends Diversify readers who sign up with Lumovest today can receive a 10% discount on the first month using the discount code: DivDiv10.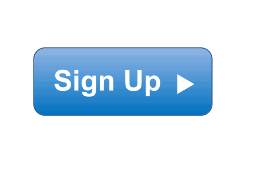 Pin
Tom here again.  I hope you enjoyed this Lumovest review and give their product careful consideration.  As always, thanks to everyone for visiting, reading and learning about Lumovest.  And as I said in the beginning, you can't go wrong investing in yourself.
BE SURE TO SUBSCRIBE
As part of your subscription to Dividends Diversify, you will get 20 wealth building and investment tips free!  Furthermore, never miss a new post.  Because I will send a weekly email to all subscribers with a link to the current weeks new content.  Finally, thanks for visiting.
[mc4wp_form id="898″]