Updated Webull App Review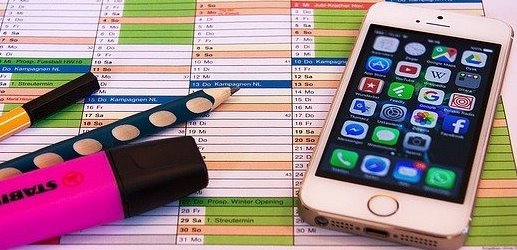 In an article last year, I reviewed the Webull app.
Today I would like to update you on some of its new features and enhancements.
Please note that this article is sponsored by Webull. The article also includes referral links. See our disclosure policy.
But before we get to the new features, a brief review…
Who Is Webull?

Webull Financial LLC is a registered securities broker-dealer with the United States Securities and Exchange Commission (SEC).
What Does Webull Offer?
Webull offers a zero-commission, self-directed, retail brokerage and market data app. The Webull app allows you to invest in stocks and ETFs efficiently and cost-effectively.
And right now, Webull is offering 1 free stock worth between $12 and $1,400 to anyone who signs up and funds their account with a dollar amount of their choosing.
Sign up with Webull right here. Or, read on to learn more.

What Are The Core Features Of The Webull App?
Before we get into what is new with the Webull app. Let's first review its core features.
The Webull App Is Fast & Easy To Use
First of all, the app is user-friendly and easy to operate. It features real-time quotes and super-fast speed and page loading.
It allows you to keep all of your potential investments very organized. For example, within the Webull app, the user can compile multiple stock watch lists.
Advanced Research Capabilities Are Included Inside The Webull App
Research the companies on your watch lists right inside the app. This is a big time-saver to research without the need to access other outside resources.
Most noteworthy, the Webull app can serve your needs whether you prefer fundamental research or technical data analysis.
Smart Alerts & Trading Capabilities
But that's not all. The Webull app has smart alerts. Smart alerts keep you from missing the investment options you have researched and identified.
And when it comes to executing your trades, the Webull app has it covered. The app supports a wide variety of order types to help you execute your trade exactly when and how you want.
No Cost And Great Support
By making your stock trades using the Webull app, you also save money. Why? There are no fees to open and maintain an account. And, Webull does not charge commissions for U.S. stock and ETF trades.
And don't forget. Open and fund your account here today and receive 1 free stock worth between $12 and $1,400. Sign up with Webull here.
Finally, Webull customer support is always available. Around-the-clock assistance is provided by a live help team.
The Webull App: Summary Of Core Features
Here is a summary of what we just covered.
Real-time quotes
In-depth charts
Analyst ratings
Full extended hours trading
Zero cost trade commissions
Zero platform fees
Advanced order capabilities
24/7 live support
I encourage you to read my Webull review article from last year. It dives more deeply into each of these areas.
What's New With The Webull Stock Trading App?
Version 6.0 of the Webull app has undergone major updates and enhancements. Here is a summary of the new features.
Voice Commands
Simple voice prompts such as "buy", "sell", or "search" are now available. So, you can place orders and look up tickers using just your voice.
Big Button Feature
Now you can enter what is called "Big Button Mode". It allows you to quickly place trades at the push of a button.
Price Ladder
With the Price Ladder, you can view a stocks order book. Then, place your orders by tapping on the bids and asks.
Streamlined Portfolio & Profit and Loss (P&L) Pages
View and understand your portfolio and the impact of your trades more easily.
To allow for this, the portfolio view and profit and loss pages have been redesigned for user convenience.
The P&L page now includes a cumulative P&L and daily P&L analysis. So, you can easily know exactly how your investments are doing.
Enhanced Charting Tools
The Webull app now helps you better analyze and understand trends. It includes 44 technical indicators. And, it has 12 charting tools.
New Webull App Explore Page
The last new feature I would like to mention is the explore page. It utilizes various screeners to help you sort through the market noise.
To recap, we have covered the core features in the Webull app. And we have reviewed the new features in version 6.0. You also know you can get free stock by signing up today.
But read on, there's more.
The Webull App Has Options Trading Capabilities
Options trading is now available on the Webull App. And, stock options have a lot to offer an investor.
Options Trading Can Increase An Investor's Flexibility
Options allow an investor to take advantage of both sides of the market. This allows you to capitalize on any market condition.
For example, if you believe a stock is going up, you can buy call options. Or, if you believe the stock is going down, you can buy put options.
Options Can Increase Investment Returns Through The Use Of Leverage
Many traders buy options for the leverage they offer. In this way, options provide a chance to achieve a higher percentage return in a shorter amount of time. Options trading is done with less capital than typically needed for investing in stocks.
Options For Increasing Investment Income
One of my primary investment objectives is the pursuit of investment income. So, using this strategy is very appealing to me.
When you sell or write a call or put option, you receive money in return. This is called a premium. A popular strategy is to sell call options against stocks you already own for the income that the premium provides.
Trading options carries with it additional investment risks. And, Webull requires an extra level of approval before you start trading options.
An options trading application is available. It can be accessed and submitted through the Webull app.
Before I wrap up and summarize, there is one final new feature to cover in our article today. This relatively new currency is no longer considered a weird investment option.
Cryptocurrency Trading Is Now Available In the Webull App
Cryptocurrency trading is now available on the Webull app. So, if you desire to participate in this alternative investment opportunity, the Webull app has the capability.
Start Investing With The Webull App & Get Free Stock
As I have already mentioned, open and make an initial deposit amount of your choosing into a new Webull account today. By doing so, you will receive a free bonus gift. That being, 1 free stock valued from $12-$1400.
To get your free stock you can sign up with Webull right here. Don't miss your chance for this great deal.
Webull App Summary & Wrap Up
To wrap up, here is a summary list of many of the features included with version 6.0 of the Webull stock trading app.
Real-time quotes
In-depth charts
Analyst ratings
Full extended hours trading
Zero cost trade commissions
Zero platform fees
Advanced order capabilities
Voice commands
Big button feature
Price ladder
Streamlined reporting pages
Enhanced charting tools
New explore page
Options trading
Cryptocurrency trading
24/7 support
And don't forget, sign up and get a free stock valued between $12 and $1,400. Sign up and fund your Webull account right here.
If You Liked This Webull App Review You May Like These Related Articles
Author Bio, Disclosure, & Disclaimer: Please join me (Tom) as I try to achieve my goals, find my next place to live, and make the most of my money. However, I am not a licensed investment adviser, financial counselor, real estate agent, or tax professional. Instead, I'm a 50-something-year-old, early retired CPA, finance professional, and business school teacher with 40+ years of DIY dividend investing experience. I'm here only to share my thoughts about essential topics for success. As a result, nothing published on this site should be considered individual investment, financial, tax, or real estate advice. This site's only purpose is general information & entertainment. Thus, neither I nor Dividends Diversify can be held liable for losses suffered by any party because of the information published on this website. Finally, all written content is the property of Dividends Diversify LLC. Unauthorized publication elsewhere is strictly prohibited.
Don't Forget To Sign Up For The Webull App & Get Free Stock!