One Year Blog Anniversary!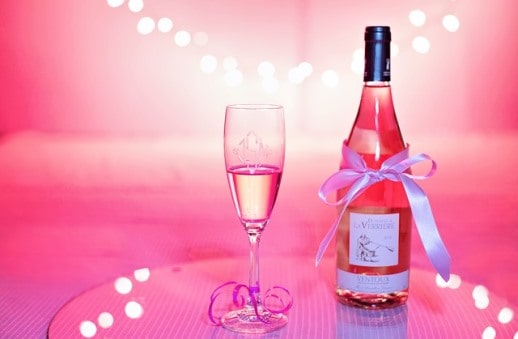 You read it right. Finally, it is Dividends Diversify's one year blog anniversary. What have I learned and what will Tom do with his baby blog from here? Read on to find out.
When I published my first post on September 9, 2017, my goal was to make it to a one year blog anniversary. And from there decide what the future would hold for Dividends Diversify. Shut it down, soldier on, or take it to the next level? Who knew? Not me.
With a one year blog anniversary under my belt, here are a few thoughts. Specifically, what have I learned? And what is next? If you are a new or aspiring blogger maybe you can learn a few things from my experiences.
GOOGLE SEARCH
First of all, I have enjoyed learning about search engine optimization (SEO). Since only a small fraction of my traffic comes from Google search, I can't say that I'm good at it. Rather, I can say that learning a little about content SEO has helped me organize my blog. And create a better writing strategy. It forced me to think about what I was trying to accomplish. As a result, I created a mission statement to guide me. Here it is:
Dividends Diversify is a personal finance website with emphasis on investing for passive income through dividend stocks. Learn how to create wealth and achieve financial independence.
From that mission statement, Dividends Diversify became more than a dividend stock blog. It became a blog about:
Personal Finance

Passive Income

Dividend Stocks

Creating wealth

Financial Independence
Most noteworthy, I've spent my adult life living the concepts around these topics. So writing about them is pretty easy for me. Above all, writing from my own experiences is important. I'm the expert on those experiences. Consequently, there is never a lack of potential topics and personal experiences to write about.
Finally, with the exception of this one year blog anniversary post, I do not blog about blogging. I will leave that to others who know far more about that topic than me.
THE OTHER SEARCH ENGINE
In making it to my one year blog anniversary, Pinterest has intrigued me. I like Pinterest because it is search, not social. It is visual and creative.
Furthermore, I have spent a lot of time learning about Pinterest and how to use it to drive blog traffic. Pinterest is kind of a brain teaser for me and I enjoy that. As a result, Pinterest has become the largest traffic source for Dividends Diversify. Thank you Pinterest readers! You and all my other readers have kept me going! It is no fun to write, if no one is reading.
WRITING
I have found self satisfaction in writing. There is a nice feeling of accomplishment in completing a well written blog post.
Furthermore, one of the reasons I started Dividends Diversify, was to improve my investment analysis. To do this, I created a structured format to analyze my dividend stocks that I call the Dividend Deep Dive.
The Dividend Deep Dive forces me to review my investments in a structured manner. When I start digging into a company's financial statements, I find it challenging to hone in on the company's biggest issue or risk from a dividend stock investors perspective. The metrics I analyze and present, are the one's I have always looked at. However, I enjoy organizing and presenting them for the benefit of others.
When I first started Dividends Diversify, I thought dividend stock analysis would be the central them. Rather, I found myself gravitating more to general wealth building and financial independence topics. Maybe it is because they are easier for me to write. They are softer articles based on my life experiences.
In contrast, each Dividend Deep Dive is a mini research project into a company's financial statements, their financial projections and investor information. Depending on the complexity of the company, they can be fairly time consuming. Above all, I try to eliminate the complexity for you, the reader.
FRIENDS
It wouldn't be appropriate on the one year blog anniversary of Dividend Diversify if I didn't recognize a few folks that have helped me along the way. I will likely leave someone out, so please realize that no disrespect or slights are intended.
To Mrs. Defined Sight and HP at Full Time Dollars for inspiring me to double down on my Pinterest strategy. And Finsavvy Panda as well as Scott at Making Momentum for additional Pinterest advice along my journey.
For Mike at Balance Dividends and The Poor Swiss who so promptly and graciously responded to all my email questions as I transitioned to a new internet hosting service this past summer.
And there is Caroline at Money Scrap, GYM at Gen Y Money and Miguel from The Rich Miser who tirelessly read, comment on and tweet out most every blog post that I publish.
To all my dividend stock blogging buddies including Dividend Daze, Mr. Robot and Dividend Portfolio. These young dudes are some of the really, really nice people out there. They only have a kind word to say about anyone and everyone who crosses their path.
And Dividend Hawk for tweeting and including my articles in his weekly round up. When this man tweets about dividends, the world listens!
Let's not forget Time In The Market for introducing me to the 30 day plank challenge. It was much more challenging than I anticipated. I crapped out on day 28 in fear of injuring myself.
And finally, to Mrs. DD. That hard working, snow shoveling love interest in my journey to FIRE who goes through every blog post and every comment to see if she gets a mention. Aside from that intense need for recognition, she is pretty low maintenance.
WHAT'S NEXT
Blogging has been an interesting learning experience and challenge. To do it consistently well and build a reader base is very time consuming. As a result of my year 1 experiences, I am recommitting myself for a second year. If readership continues to grow and most importantly I continue to enjoy blogging, there is no reason to stop.
Even more important as we head into year 2, you may notice a few changes as follows…
POSTING SCHEDULE
My posting schedule will increase to 2 posts per week on Mondays and Thursday. I'm trying to balance out a little more and have one post each week be a dividend deep dive and one post be related to another of the site's content categories.
BLOG NETWORKING
In contrast, I have cut back commenting on other blogs a little this summer. That will probably continue into year 2. It's not that I don't love you all, but it was slowly driving me insane. Trying to follow and comment on so many blogs took the pleasure out of it for me. Therefore the only sensible thing to do was cut back to a more sustainable level.
ONE YEAR BLOG ANNIVERSARY WRAP UP
Happy one year blog anniversary Dividends Diversify! Thanks to everyone for reading, commenting and promoting my content on Pinterest, Twitter and Facebook. If you haven't followed Dividends Diversify on each of these platforms, I would really appreciate it if you would do so. You can follow by clicking on the links below
Finally, is their anything you would like me to write about?
I routinely go through the comments and look for questions and suggestions to inspire new articles. Steph over at Simplistic Steph inspired one of my favorites: The Tussle with my Main Hustle. So any reader feedback is always appreciated!
SUBSCRIBE
In addition, be sure to subscribe. As part of your subscription, you will get 20 wealth building and investment tips free! Most noteworthy, never miss a new post. In addition, I will send a weekly email to all subscribers with a link to the current weeks new content. Finally, thank you for visiting.
PINTEREST
Are you a Pinterest user? Then be sure to follow Dividends Diversify on Pinterest by clicking this link: Pinterest Home Page. Then click the red follow button on the Dividends Diversify Pinterest home page.