In Case You're Thinking About Moving To Dunedin, FL
In this article, you will learn all about the pros and cons of living in Dunedin, Florida.
Whether you are looking for a good place to retire. The best location in Florida for a second home. Or, just a place to get a fresh start in life.
Whatever your situation, living in Dunedin may or may not be for you. Here's why…
Pros And Cons Of Living In Dunedin, Florida
A pleasant vibe in the community
Excellent location
Nice downtown
Nearby beaches and waterfront
Fun festivals
Access to professional baseball
Low crime rates
Warm winter weather
An expensive average cost of living
Hot and humid summer weather
No change of seasons
Risk of hurricanes
Tourists and snowbirds
Limited public transportation
Bad traffic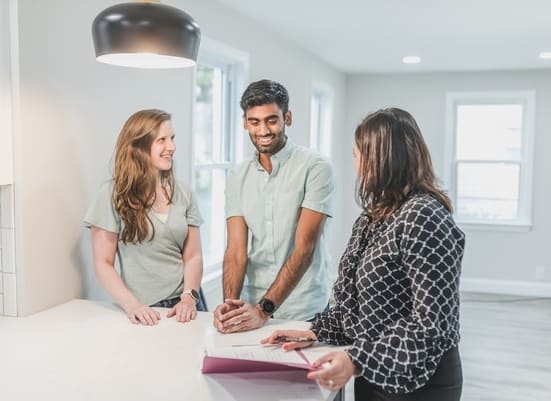 Disclosure: At no cost to you, I may get commissions for purchases made through links in this post.
For your consideration, we will cover each of these key points about Dunedin living in more detail.
Then, when you are done, but before you go.
Check out all of our…
Lifestyle Guides for Florida and Beyond
But for now, let's get moving on the Dunedin lifestyle. Starting with the pros…
A Pleasant Vibe In The Community
What you will find is a quaint, comfortable, outdoorsy community. With a small-city feel about it.
Being a coastal town, it has a relaxed beach-like vibe. With sailing and boating being favored activities. Partly because of the Dunedin Marina located in the heart of town.
Also, there is strong support for local businesses. From the farmer's market to the restaurants, and the pubs.
As a result, the town is home to the oldest microbrewery in Florida, the Dunedin Brewery. It was founded in 1995.
Excellent Location
First of all, Dunedin is perched on the intercoastal waterway in Pinellas County. It is considered part of the greater Tampa metropolitan area.
Furthermore, being located on the central gulf coast of Florida has its advantages.
Some of the location rich features include:
5-10 minutes to the beach
30 minutes to Tampa International Airport
30 minutes to downtown St. Petersburg
45 minutes to downtown Tampa
Less than 2 hours to the greater Orlando metropolitan area
Of course, travel times can vary depending on the time of day. And the time of year.
More on that topic later on in the living in Dunedin, FL pros and cons.
Nice Downtown
The downtown area is quaint, but vibrant too.
First of all, Main Street is walkable. And lined with unique restaurants and places to grab a drink. Also, boutique stores sell, clothes, jewelry, arts, and crafts.
Furthermore, on the weekends, you can visit the downtown market located in Pioneer Park. For fresh foods, flowers, and much more.
Nearby Beaches And Waterfront
Earlier, I mentioned there is a beach town-like vibe here. So, what about these beaches?
Well, here's some to pick from located in and around the area. All are within close driving distance…
Clearwater Beach
Honeymoon Island State Park
Caladesi Island State Park
St. Pete Beach
Here is one of the many things I like about this area. It is the limited amount of big buildings near the waterfront.
Because it opens up the expansive views in a different way. Versus a larger coastal city like Miami.
Okay. The beach has us warmed up. So, the pros and cons of moving to Dunedin must continue…
Fun Festivals
You can't spend all of your time at the beach. Well, maybe you can?
If not, the town offers some great festivals. For getting out for some good people watching, music and the arts.
For example…
Annual Downtown Dunedin Art Festival
Dunedin Craft Festival
Honeymoon Island Bluegrass Festival
Dunedin International Film Festival
Finally, even though it's not a festival. The Pinellas Trail is another nice outdoor attraction.
It is about 45 miles long between Tarpon Springs and St. Petersburg. A great path for walking, jogging, and biking.
Access To Professional Baseball
For all of you baseball lovers. This is another one of the reasons to move to Dunedin.
Of course, you can travel to Tampa, to watch Major League Baseball. Specifically, the Rays.
Better yet, stick close to home. And take in some spring training games. Since the Toronto Blue Jays train here.
And do so in the beautiful and newly renovated TD Ballpark.
Then, after the big league team hits the road in April. The Dunedin Blue Jays take over. They are the Toronto pro team's single-A affiliate.
So, you can enjoy live and local pro baseball all summer long.
Low Neighborhood Crime Rates
Next, you and your family can feel safe here. Since the crime rate compares favorably to other towns of this size both in and out of Florida. Also, the crime rate has been decreasing in recent years.
On the other hand, it is always a good idea to do your homework. Since every neighborhood is a little different when it comes to safety.
Next, for anyone who dislikes the cold. Here is one of the big advantages of moving to Dunedin. Or, most anywhere in Florida for that matter…
Warm Winter Weather
We are talking about Florida living here. So, I have to finish up by saying the winter weather is excellent.
There are no ice-cold temperatures. And no snow to shovel. Since the thermometer rarely falls into the 40s.
Now that I have covered all of the great things about Dunedin living. It's time to balance this conversation out.
So, let's review the cons of living in Dunedin…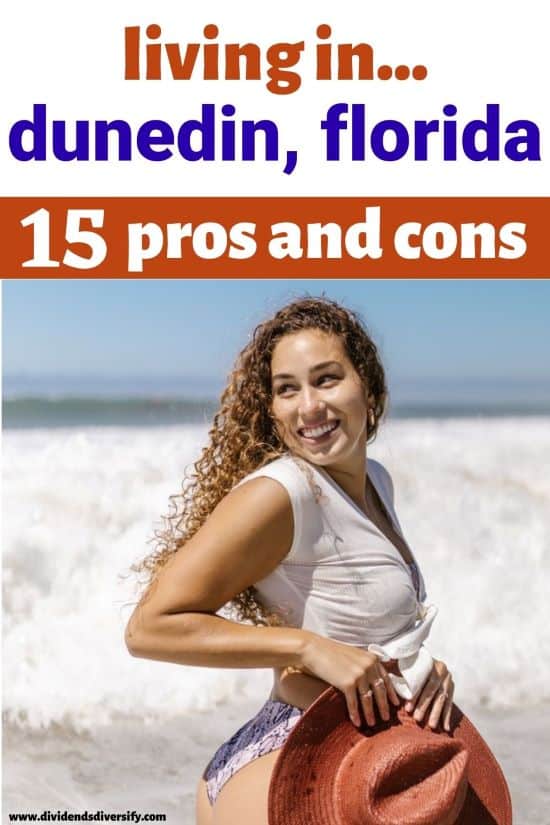 Expensive Average Cost Of Living
The average cost of living in Dunedin is fairly high.
First, the housing stock is in limited supply here. As a result, when houses come on the market, they sell quickly.
This keeps the real estate prices high. So, to find a single-family home in good condition and in a desirable location, prices often start at $400,000.
Yes. There are cheaper places available in the area. Since the median home value is in the low $300,000 range.
At that price, you may have to compromise on size, condition, or location. Or, perhaps consider a condo to keep your costs in check.
Insurance costs tend to be pricey too. Mainly because of the risk of tropical storms and the flooding that often comes with them.
As a result, costs may make retirement living in Dunedin inaccessible for some. But, on a positive note, Florida has no state income tax.
So, depending on how much you make. And what state you are moving from. The income tax savings in Florida can be substantial.
Finally, when it comes to your money. Moving to Dunedin is a big commitment. So make sure you have your financial house in order.
For this, I like the free online tool from Personal Capital. To pull my spending, budget, and investments all together in one place.
And one more of my favorite tips and tricks for saving money…
We always use the cash rebate app from Rakuten. For saving money on all of our online purchases.
Hot And Humid Summer Weather
If you can't take the heat. This area of the United States may not be for you. Since the summer season is very hot.
First of all, 90-95 degree temperatures are a regular occurrence.
Furthermore, it rains a lot here. Accompanied by lightning.
And the moisture from the rain increases the humidity. Making it feel like a sauna at times.
Finally, you can count on this type of weather starting in April. And continuing into early October.
Next, another one of the weather-related reasons not to move to Dunedin…
No Change Of Seasons
If you need the changing seasons to feel right. And keep your internal clock functioning.
You aren't going to find it here. Because there is no changing of the seasons to enjoy.
Essentially you will experience summer. And quasi-summer.
So, no turning leaves. No white Christmas. And no winter thaw followed by spring flowers.
Risk Of Hurricanes
Similar to other Florida Gulf Coast communities. There is always the annual risk of hurricanes.
In the best case, disrupting your life. And in the worst case, causing damage to a homeowner's property.
Fortunately, the area is not known for taking direct hits. But, it is always possible during the hurricane season. It runs from June through November.
Next, could this be one of the worst things about Dunedin living? You can decide…
Tourists And Snowbirds
If you do not appreciate tourists and part-time residents descending on your home turf. You may not like it here.
Because of the greater Tampa-St. Petersburg metropolitan area sees an influx of millions of people each year.
Predominantly in the winter months. As visitors, travelers, and part-time residents look to escape the cold weather to the north.
Whether it's for a vacation, spring break, or the entire peak winter season that runs from November through March.
Limited Public Transportation
Unless you plan to live, work, and relax in a confined space. Plan on owning a car to get around.
Because public transportation is limited. However, you can doodle around certain parts of town in your golf cart. And many residents do.
Finally, we are coming to the end of the disadvantages of living in Dunedin. Then I will wrap this up.
Bad Traffic
Unfortunately, popularity has a price. And with so many people living in the Dunedin area. Either as a full-time resident, seasonally, or just passing through on holiday.
Combine it with limited public transportation. And you will find that traffic congestion is heavy.
So, plan on spending extra time in your car. To get where you need to go.
Okay. That concludes the pros and cons of living in Dunedin, Florida.
Allow me to wrap up with a few parting thoughts…
Is Dunedin, Florida A Good Place To Live?
Yes. Dunedin is a good place to live.
Especially for anyone looking to escape the winter weather and live in an outdoorsy, active coastal community with plenty of fun things to do.
On the other hand, the summer heat, cost of living, and population density may not be for everyone.
Before Living In Dunedin…
So, be sure to consider all of the living in Dunedin, FL pros and cons before you move here.
If Living In Dunedin Isn't Right For You
And if Dunedin doesn't measure up to your standards. Now is a great time to check some of our other…
…to make the most of your next move.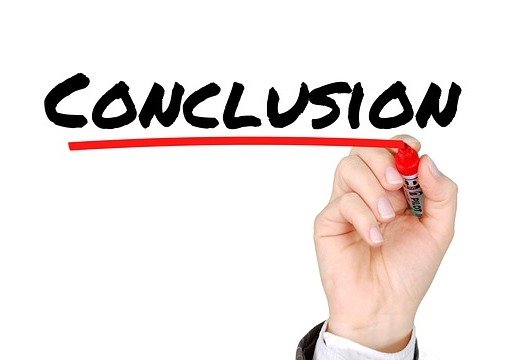 Disclosure & Disclaimer: I am not a licensed investment adviser, financial adviser, or tax professional. And I am not providing you with individual investment advice, financial guidance, or tax counsel. Furthermore, this website's only purpose is information & entertainment. And we are not liable for any losses suffered by any party because of information published on this blog.
The Pros And Cons Of Living In Dunedin, Florida Explained