For Anyone Asking Themselves: Should I Move To Tampa?
Before moving to this city by the bay, it's important to know the pros and cons of living in Tampa, Florida. Thus, putting yourself in a good position to make the right decision.
So, that's what we're up to today. Whether you are looking for a new job, a place to retire, or just a fresh start in a new location.
Whatever your situation might be. We have the top 10 living in Tampa pros and cons coming your way.
So, let's get moving…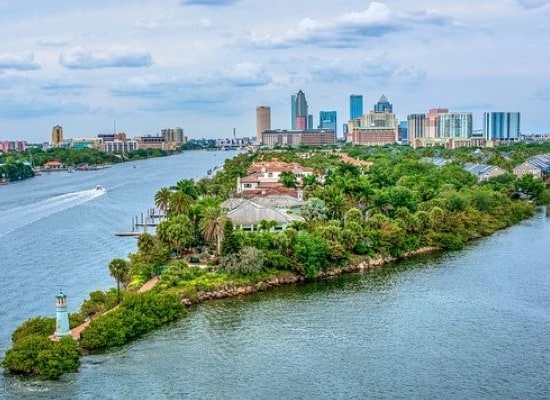 Disclosure: At no cost to you, I may get commissions for purchases made through links in this post.
Pros And Cons Of Living In Tampa, Florida
Yes. There are many good reasons to move to Tampa. And some reasons not to live in Tampa in the first place.
Here's what tops our list. Both the good and the not so good…
Quiet neighborhoods
Good schools and jobs
Year-round outdoor activities
Great food and drinks
Reasonable cost of living
Costs and requirements of HOAs
Tough to get around
Extreme weather
Plenty of snowbirds
Lots of bugs and alligators
We will go through each one of the advantages and disadvantages of living in Tampa in just a moment.
Before we do, I'd like to refer you to all of our…
guides about the best places to live
We have in-depth coverage of Florida cities. Plus quality of life reviews about every state in the country.
So, be sure to check out the archives before you go.
But for right now, here are the living in Tampa, Florida pros and cons…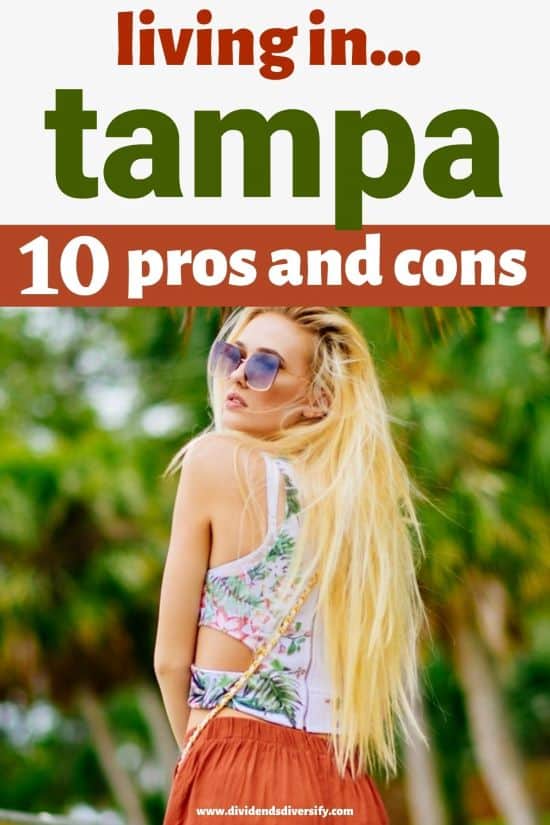 Quiet Neighborhoods
Tampa is part of a sprawling and bustling metropolitan region located in west-central Florida. More than 3 million residents call this area home when considering St. Petersburg and the smaller surrounding communities.
So, it's a large and hectic urban community.
But the good news is you can still find quiet and livable neighborhoods here.
Whether you are looking for the most affordable places. An apartment in downtown Tampa.
Or, even a little more exclusive and pricey Florida spot to call home.
Start your search by considering these popular Tampa neighborhoods and nearby suburbs:
Bayshore Beautiful
Carrollwood
Channelside
Davis Islands
Gulfport
Harbor Island
Hyde Park
Lutz
Riverview
Seminole Heights
West Tampa
Westchase
Ybor City
There is a little something for everyone. Represented in this list.
Okay. We are just getting into the findings of Florida living. And specifically, one of its major cities.
As the pros and cons of living in Tampa continue…
Good Schools And Jobs
Most people work or go to school. Sometimes both. Unless of course you are retired.
Thus, good schools and a productive job market are almost always important considerations. When deciding to move to Tampa. Or, any city in the state of Florida, for that matter.
Educational Options When Living In Tampa
For students in their K-12 years, Tampa is part of the Hillsborough County School District. It is one of the largest schools districts in the country.
According to U.S. News, some of the best schools for you to consider include:
Plant High School
Steinbrenner High School
Brooks DeBartolo Collegiate High School
Newsome High School
Sickles High School
Similar to moving to any major city in the United States. Quality varies by exactly where you choose to live. So, it's important to do your research.
Then, when you or the kids are ready for college. There are some solid options in the regional area.
Such as…
Eckard College
Saint Leo University
University of South Florida
University of Tampa
Working And Living In Tampa
When it's time to put all of that education to work, you can do it in Tampa. Since the city is the economic center of west-central Florida.
The area's economy is growing. With important industries playing key roles. Including…
Aerospace
Education
Financial Services
Health care
Hospitality
Manufacturing
Supply chain
Technology
Tourism
Furthermore, according to the Tampa Bay Times, some of the largest employers are represented by:
Bloomin' Brands
Jabil
Kforce
MarineMax
Masonite
Mosaic
Primo Water
Raymond James Financial
Roper Technologies
TD Synnex
Finally, because of the growth in Spanish-speaking residents. Anyone fluent in English and Spanish can easily find a job. Putting those language skills to good use.
Okay. No one can work and go to school all the time.
So, it's time to have some fun in Tampa…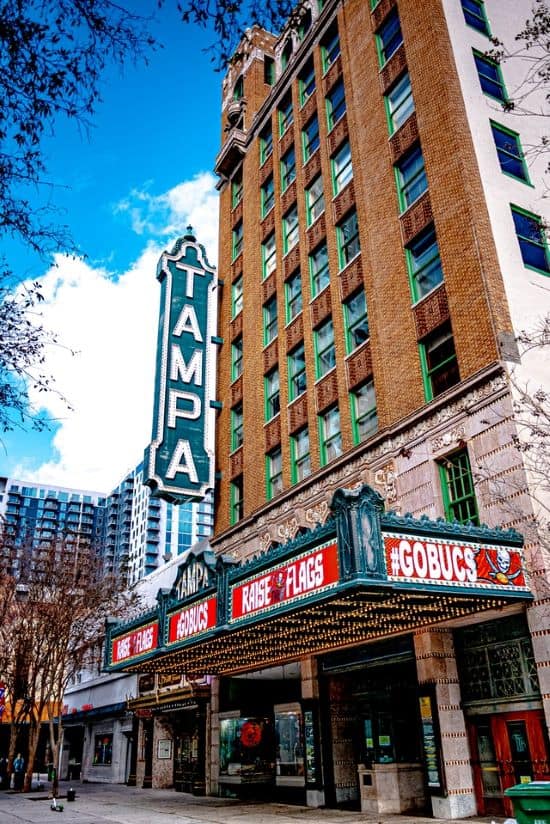 Year-Round Outdoor Activities
Because there are so many entertaining and enjoyable things to do here. In and around the Tampa Bay area.
First, you will enjoy plenty of warm and sunny weather. Making it easy to get out and have an active lifestyle.
Festivals Add To The Tampa Lifestyle
Then you can check out many of the festivals the area has to offer. Including…
Craft Beer Fest
Cuban Sandwich Festival
Fiesta Day
Gasparilla Festivals of the Arts & Film
Gasparilla Pirate Festival
Hispanic Heritage Festival
Oktoberfest
SharkCon
Sunset Music Festival
Tampa Bay Pride Parade
Pro Sports When Living In Tampa
Next, for the professional sports lover in the audience. You have some great options. Including the:
Rays – Major League Baseball
Buccaneers – National Football League
Lightning – National Hockey League
Furthermore, the Detroit Tiger Major League Baseball club holds their spring training in nearby Lakeland.
Get Out And Explore The Greater Tampa Area
Then, be sure to explore Ybor City. One of the area's most historic neighborhoods.
Or, put your toes in the sand at one of the beautiful beaches in the area. Furthermore, a day trip to Fort Meyers Beach should be in your plans.
Finally, hit the road to visit other parts of central and south Florida.
For example, the theme parks that reside in Orlando. Are a must-do adventure. For tourists, but local Florida residents too.
Or, perhaps consider a weekend getaway to the exotic tropical islands of the Florida Keys.
At this point, I'm quite certain that all the work and play in and around Tampa. Will have you working up a big appetite.
Fortunately, satisfying it is no problem…
Great Food And Drinks
Because the city has a nice mix of culinary options. And plenty of good watering holes to grab a drink and a little conversation.
Well known for fresh seafood, Cuban sandwiches, and locally grown fresh fruits and vegetables. You won't go hungry in Tampa.
Also, be sure to check out the food scene at Heights Public Market. Dozens of restaurants there showcase the top chefs and restauranteurs in the area.
So, you are probably starting to think that person can live pretty well in Tampa. And you would be right.
What's better is the Tampa cost of living is reasonable too…
Reasonable Cost Of Living
While Tampa isn't one of the cheapest places in the Sunshine State to live. It is not extremely expensive either.
Home Prices And Cost Of Living In Tampa
First of all, according to BestPlace.net, homes run at about 5% more than the United States national average. While 1 bedroom apartment rental prices are about $1,100 per month.
Furthermore, the overall Tampa cost of living index is very similar to the U.S. as a whole. And slightly less when comparing Tampa to the entire state of Florida.
Look at it this way. Tampa is a whole lot cheaper versus moving to Miami. If you choose to live in a luxury beachfront condo there.
But Tampa is more expensive than buying a home in rural parts of Florida's panhandle.
All in all, Tampa offers a lot for residents relative to the cost of living. In comparison to other major U.S. metropolitan areas.
Florida Has No State Income Tax!
What's even better. Assuming you are moving from another state. Is Florida does not charge residents a state income tax.
This by itself can save you thousands of dollars every year. Depending on your income and the state you are moving from.
Other Ways To Save Money
But I do encourage you to get your financial house in order. Because moving to Tampa (or anywhere) is a big deal. It is a large financial commitment.
So, pull all of your finances together in one place. Including your expenses, budget, and investments. I use the free app from Personal Capital to do so.
Furthermore, we get cashback anytime we buy things online. Even when purchasing on Amazon.
Our favorite cash back app is by Rakuten. You can learn more about Rakuten and sign up here.
Okay. That wraps up the benefits of living in Tampa.
Next, let's look at some of the reasons not to move to Tampa in the first place.
For purposes of rounding out our discussion of the top living in Tampa pros and cons…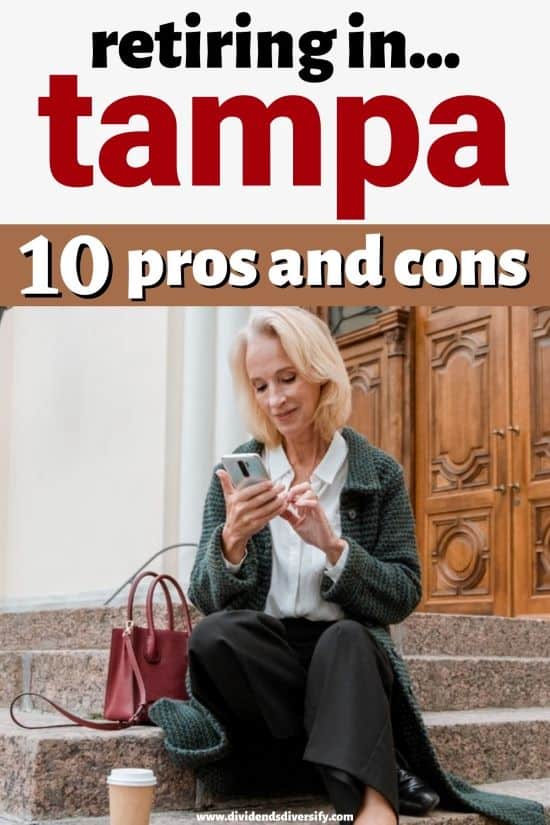 Costs And Requirements Of HOAs
Many homes in Tampa's neighborhoods fall under the governance of Home Ownership Associations (HOAs).
Although these associations have been formed to work on behalf of residents. And for making a better place to live.
They come with some negatives. For example…
Annual fees
Special assessments
Rules and restrictions
So, before buying a property. Be sure to check out the HOA agreement. Read the fine print. Since you will be bound to it after buying your home.
Tough To Get Around
Tampa is a sprawling metro area. With millions of residents.
And for a variety of reasons it can make your commuting in and around the city a hassle.
First public transportation is available. But it is limited and inconvenient.
Thus, most Tampa residents find it necessary to own a car. While depending on a limited number of bridges that traverse the bay.
As a result, heavy traffic congestion is a normal part of life in Tampa.
You can get a little relief by heading down the coast to Sarasota. About 45 minutes away.
By doing so, you will escape the Tampa metro area. But traffic is still heavy in Sarasota and surrounding communities during the peak winter season.
Extreme Weather
Florida is known as the Sunshine State. And Tampa benefits from all of that sunny warm weather too.
But, the climate isn't perfect 12 months out of the year.
First, summers are hot and humid. Temperatures peak in July and August. With highs routinely hitting 90 degrees.
Next, humidity levels are very high. It makes the air feel thick. And if you are not used to it, be prepared for it to zap your energy.
Furthermore, the summer season brings a lot of rain. 5-8 inches can fall in each of June, July, August, and September. Creating a moist steam bath-type atmosphere.
But, the hot and humid summer weather isn't the worst of it. Because Tampa is prone to violent tropical storms and hurricanes.
It just goes with the territory of being located near the Gulf of Mexico. Comparable to Texas, the state that bookends the other side of the Gulf.
While you are thinking of moving to Tampa, be sure to consider this…
Plenty Of Snowbirds
A large number of snowbirds come to this area every winter. Their numbers peak from January through March.
The influx of visitors adds to the traffic congestion. And increase prices for anything that is in demand.
So, if you don't like the thought of part-time residents, tourists, and spring-breakers descending on your hometown during the winter. Tampa might not be the right place for you.
Furthermore, not only do snowbirds like living in the area. So do others…
Lots Of Bugs And Alligators
Part of being in a warm, humid subtropical climate means bugs and critters like living here too.
Roaches, palmetto bugs, biting midges, and mosquitos are all common in the area.
And don't forget that Florida is home to a million-plus alligator population. They've been found in swimming pools, ditches, and garages in and around the Tampa area.
They are not known to be aggressive to humans. But, it's always smart to be aware of the risk anytime recreating around water.
Okay. That concludes this discussion about the pros and cons of moving to Tampa. Allow me to conclude with a few parting comments…
Pros And Cons Of Living In Tampa, Florida – Wrap Up
Our top 10 moving to Tampa pros and cons include…
Quiet neighborhoods
Good schools and jobs
Year-round outdoor activities
Great food and drinks
Reasonable cost of living
Costs and requirements of HOAs
Tough to get around
Extreme weather
Plenty of snowbirds
Lots of bugs and alligators
Hopefully, this discussion has helped you think through some important questions. Such as…
What is living in Tampa like?
and
Best of luck with your decision. No matter where you decide to live.
More Reading About Living In Tampa And Beyond
Just in case Tampa isn't the right place for you…
check out all of your strategic living guides
…and find your best place to live!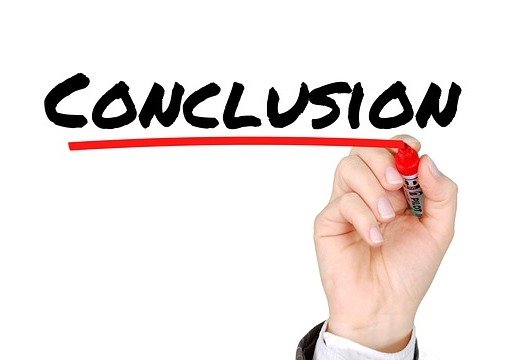 Disclosure & Disclaimer: I am not a licensed investment adviser, financial adviser, or tax professional. And I am not providing you with individual investment advice, financial guidance, or tax counsel. Furthermore, this website's only purpose is information & entertainment. And we are not liable for any losses suffered by any party because of information published on this blog.
The Pros And Con Of Living In Tampa Explained