For Anyone Considering Moving To Miami Florida
Let's turn up the heat and dive into the pros and cons of living in Miami, Florida.
Whether you are looking at the warmer climate for Florida retirement living. Or, searching for a fresh start in a fun place to live.
The Miami lifestyle has a little bit of everything. For almost everyone.
So, let's see what our top living in Miami pros and cons have to offer you. And your unique situation…
Disclosure: At no cost to you, I may get commissions for purchases made through links in this post.
Pros And Cons Of Living In Miami
Our top 10 moving to Miami pros and cons are:
Lots of sunshine and warm weather
Plenty of fun things to do
A unique and diverse culture
Great food scene
No state income tax
High cost of living
Extreme weather conditions
Bad traffic and travel
Pesky bugs and critters
High crime in certain areas
We will go through each of these reasons to move to Miami (or not). In just a moment.
First, I want to make you aware that we have a ton of great articles. About where to live and the reasons for it.
So, after reading our top pros and cons of Miami. And you decide "The Magic City" isn't right.
Then you are only a click away from scrolling through dozens of state and city reviews. For finding your perfect place to settle down.
But for now, back to South Florida. So you will understand the top living in Miami pros and cons…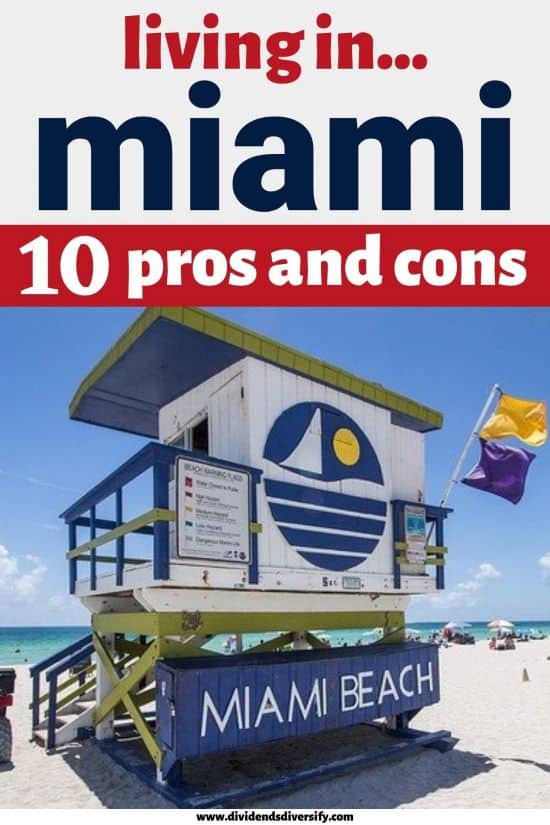 Lots Of Sunshine And Warm Weather
If you are looking to escape cold winters in the north. Or need a lot of sunshine to feel your best.
Then, you will enjoy Miami's year-round summer weather conditions. Since temperatures in the peak of "winter" are often in the 70s.
The area is similar to popular warm destinations like Arizona for comparison. So, I won't dwell on this topic.
Just know that you can leave your winter coat and snow shovels behind. Because you aren't going to need them after moving here.
And since the weather won't be holding you back. Let's get to our second of several reasons to live in Miami…
Plenty Of Fun Things To Do
First of all, this city is a robust center of entertainment both indoors and out.
Here's why I say that…
Living In Miami Means Enjoying The Outdoors
Outdoor recreation. Golf, water sports, relaxing at the beach, exploring the area around the Oleta river, watching the sunrise over the ocean.
There are so many fun things to do and visit here outside. After you move to Miami.
Some of the ways this plays out include…
Beaches. The city has some amazing beaches. And many of them are open to the public.
Be sure to put your toes in the sand at:
Bill Baggs Cape Florida State Park
Key Biscayne Beach
Miami Beach
North Miami Beach
South Beach
Surfside Beach
Virginia Key Beach
So, if you like water and water sports in a warm-weather setting. Then you will enjoy living in Miami.
Parks. There are hundreds of parks in and around Miami. Including several national parks.
Be sure to check out:
Biscayne National Park
Everglades National Park
Oleta River State Park
Because the unique wildlife, landscape, and water features in this area of Florida will impress.
But don't forget about some of the quiet and quaint local parks in the city's system.
They are great for when you just want a short respite to relax and unwind. But there are just too many to mention and do them justice.
Finally, take a road trip. To discover the amazing Florida Keys.
Living In Miami Means Indoor Fun
Nightlife. The city has an unmatched bar scene. Including oceanfront clubs and many live music venues.
Arts. Museums, galleries, and independent movie theatres are plentiful.
Plus the art scene is vibrant. For anyone looking for a little culture in their life.
A few places and things to explore include…
Actors' Playhouse at the Miracle Theatre
Wynwood Arts District
Design District
Orchestra Miami
Just to name a few of the possibilities.
Speaking of art and culture…
A Unique And Diverse Culture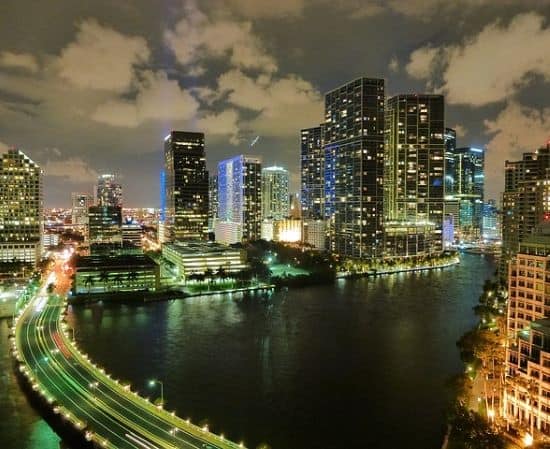 A lot of the people here are of international descent. Most come from Latin American countries like Cuba, Costa Rica, Brazil, and Columbia.
Little Havana, located to the west of downtown Miami. Has a particularly strong Cuban influence.
Furthermore, much of the city's population speaks Spanish. Giving the city a distinct international flair.
Why move to Miami? Here's a good reason for you…
Great Food Scene
You will find the culture impacts your food options too. As South American and Cuban-inspired foods abound.
But there is much more than that. With a broad range of oceanfront venues, food carts, diners, food trucks, 5-star restaurants, and just simple "hole in the wall" places. Serving up excellent food of all kinds.
So, you can find pretty much anything you are looking for. Including a rich and tasty cup of coffee like no other. Plus, the tropical fruits are so sweet they will make your mouth water.
Furthermore, being located on the ocean. The fresh seafood options are also amazing.
Now, this may seem overly simple. Especially in an area with such rich diversity of quality foods.
But I just have to say. I just love a good Cuban sandwich.
Next, another one of the best things about living in Miami…
No State Income Tax
If you choose to move to Miami. Of course, we know you will be living in the Sunshine State of Florida.
What that means is you won't have to pay state income tax. Because Florida doesn't have one.
Also, the state does not levy an estate tax or an inheritance tax.
This can make moving to Miami very financially attractive.
First for retirees looking to stretch their retirement income a little farther. Second, for anyone that makes a good amount of money. The tax savings can add up fast.
Think of it this way…
If you earn the national average household income in the United States. Which is about $70,000. And you move from a state where your income is taxed at 3%. Not an unusual state tax rate.
Then guess what. You will be saving more than $2,000 per year in this example.
Of course, everyone's tax situation is different. Also, Miami-Dade County has property taxes and sales taxes to consider. So, it's a good idea to consult with your tax advisor. Before making your move.
Finally, here's how to save a few more bucks…
Make your online purchases with Rakuten.
It's the best cashback app on the market, in my opinion. Easy to use. Plus, get a cash bonus just for signing up and making your first purchase.
Then save more. As you make your routine everyday online purchases. Even on Amazon! And no matter where you choose to live.
Okay. That concludes our discussion about the benefits of living in Miami.
On the other hand, an article about the pros and cons of living in Miami wouldn't be complete. Without addressing some of the not-so-good things about living here.
Let's do that next. And we will stick with the topic of money…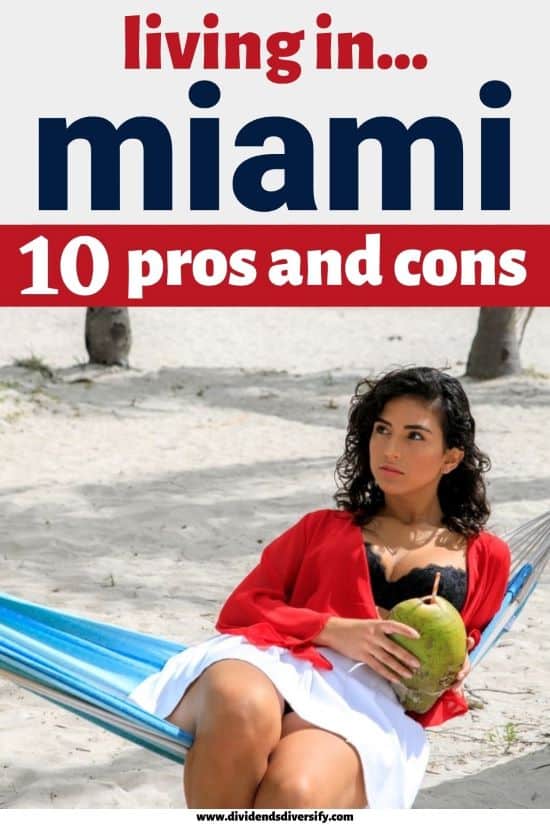 High Cost Of Living
Unfortunately, what you save on income tax. Might be spent to maintain your standard of living.
Because the cost of living and specifically housing prices are quite expensive in Miami. Similar to other major metro areas in South Florida.
According to BestPlaces.net, the Miami cost-of-living index is more than 20% higher. When compared to the rest of Florida and the United States as a whole.
The real estate market is the major issue driving up the average living cost in Miami. With the median home value being 30% more than elsewhere in the state.
Sure, you can find some cheaper Miami neighborhoods if you do your homework. On the other hand, for waterfront living options. Say, in a condo near downtown. With lots of modern amenities.
Then watch your wallet. Because you will be paying up for that lifestyle choice.
When it comes to groceries, your bill will run higher than average in Miami. Same for dining out.
Since restaurants are pricey in this area. Partly due to the tourist crowd.
These visitors drive up demand. And the prices of restaurant meals along with it.
So, if you have your heart set on moving to "The Sunshine State". But Miami is out of your price range.
Be sure to consider some of the less expensive communities in Florida. Before you give up hope.
With a little more research. Maybe you can find a perfect place. That also fits your budget.
For example, consider moving to Fort Myers. It doesn't have the glitz and glamour of Miami.
But it is a nice place to live in southwest Florida. And you can still visit Miami. Since it's only a 2 and half hour drive across the state.
Next, one of the most important reasons not to live in Miami. At least for some people…
Extreme Weather Conditions
As it relates to the weather conditions. There are several issues you should be aware of.
First, it should go without saying. But I will do so anyway.
Be prepared for high heat and humidity. At least 8-9 months out of the year.
With temperatures rising into the 90s. And humidity levels are just as high. After all, this is South Florida we are talking about.
The area also receives plenty of rainfall. That comes with thunderstorms and dangerous lightning strikes. Also, flash flooding in low-lying areas.
But the heat, humidity, and rainfall aren't the worst of it. When talking about Miami's extreme weather.
Because tropical storms and hurricanes can do serious damage. Since these life-threatening storms can be severe.
Historically, Florida encounters the most hurricanes of any state in the country. And, unlike Jacksonville to the north up the Atlantic coast. Miami is much more prone to direct hits from these storms.
This is because of the city's location at the tip of the Florida peninsula. Where the Atlantic Ocean meets the Gulf of Mexico.
So, think of Miami living as similar to enjoying life in Texas.
A great place to live. But with the knowledge that there is always the threat of severe weather. Produced by hurricanes and tropical storms.
Bad Traffic And Travel
When it comes to getting around Miami, traffic congestion is bad.
And many things come together to create this situation. From high population density, the waterfront location, crowds of tourists, limited public transportation, and bad drivers.
So, unless you plan on working and living in a confined part of the city. And will take advantage of some of the city's public transportation systems including light rail and bus.
Be prepared to spend extra time in your car. After moving to Miami.
For public transportation, look for access to the Metrobus, Metromover, and Metrorail systems. When choosing your exact location. If public transit options are important to you.
Also, one more thing about getting around. Namely, you are isolated on an extreme tip of the United States.
For example, to take an out-of-state road trip. Plan on a 6-hour drive to get to the nearest neighboring state of Georgia.
For cross-country air travel to the West Coast. Plan on 6-7 hours in the air.
So, if you need to travel a lot for business. Or, to visit family. Miami may not be the ideal location for doing so.
Pesky Bugs And Critters
There is another downside to Miami's heat, humidity, and moisture levels. It is insects.
Because they like living in Miami too.
Unfortunately, you will find this to be a common theme. Just about any place to live in south Florida that you choose.
First of all, mosquitos are prevalent. Also, other biting insects like ants, bees, and biting midges.
Furthermore, the Miami area is also home to many snakes and alligators.
Fortunately, most of the snakes are not venomous. And alligators are not known to be aggressive to humans.
On the other hand, when you are exploring the great outdoors. It's best to be prepared.
Try not to accidentally sneak up on any of these creatures. That along with you, call the Miami area home!
Finally, last on our list of bad things about living in Miami…
High Crime In Certain Areas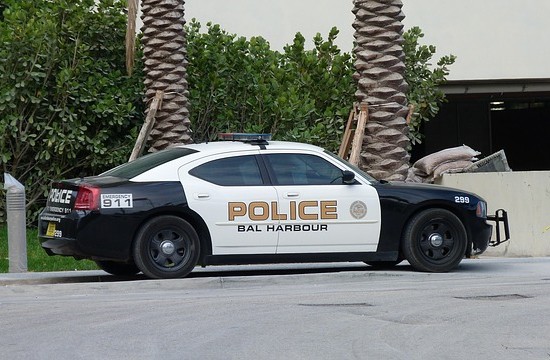 When it comes to crime, Miami is like many other large cities.
After all, based on population, it is the 2nd largest city in the state. And in the top 50 of all cities in the country.
And like any big city. It has high crime areas.
According to neighborhoodscout.com, Miami has one of the higher crime rates in America.
The city scores only 9 out of a possible 100. According to the site's crime index.
Of course, there are plenty of low-crime areas to live in here. So, do your homework before choosing a specific Miami neighborhood to settle in.
Some of the better areas you may want to explore include:
Aventura
Brickell
Coconut Grove
Coral Gables
Morningside
Pinecrest
Wynwood
But first, get a grip on your budget. Since housing in some of these areas is very expensive.
And if you need a good all-in-one budgeting tool. I like and use Personal Capital.
Personal Capital is free and helps you pull your spending, budget, and investments together in one place online. Making money management less of a chore.
So, get a handle on your finances. Because moving is a big deal. And you don't want to get into an unaffordable situation.
Okay. That's all I have about the quality of life in Miami.
Let's wrap it up with a few concluding thoughts…
Pros And Cons Of Living In Miami
Today, we have reviewed these 10 pros and cons of moving to Miami:
Lots of sunshine and warm weather
Plenty of fun things to do
A unique and diverse culture
Great food scene
No state income tax
High cost of living
Extreme weather conditions
Bad traffic and travel
Pesky bugs and critters
High crime in certain areas
I hope this discussion has helped you understand what it's like living in Miami. And has addressed your important questions.
Such as…
1) How is living in Miami?
and
2) Should I move to Miami?
Best of luck with your decision. No matter where you decide to move.
In Case Living In Miami Isn't Your Thing…
And don't forget, in case Miami life isn't right for you. Check out our article archives here: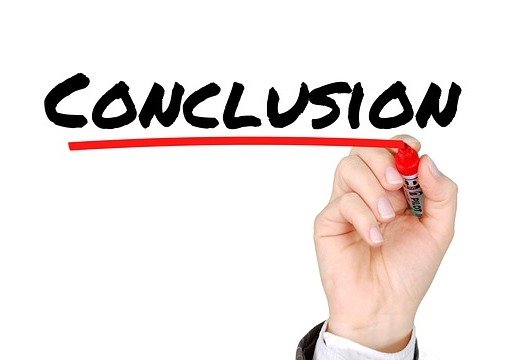 Author Bio: Tom Scott founded the consulting and coaching firm Dividends Diversify, LLC. He leverages his expertise and decades of experience in goal setting, relocation assistance, and investing for long-term wealth to help clients reach their full potential.
The Pros And Cons Of Living In Miami Florida Explained