Things To Know Before Moving To Orlando
If you are thinking about moving to Orlando, Florida. Then, be sure to understand these 20 living in Orlando pros and cons before you do…
Pros And Cons Of Living In Orlando, FL
Fun theme parks to visit
Warm and sunny weather
Mild winters
Plenty of entertainment options
A robust economy and job market
Moderate cost of living
No state taxes
Open to transplanted residents
Good schools
Decent public transportation
Centrally located in Florida
Bad traffic on the roads
Endless urban sprawl
Low wages
Hot and humid summers
Extreme weather
Too many tourists
Lots of retirees and snowbirds
Not bike or pedestrian-friendly
Hazardous to an entertainment budget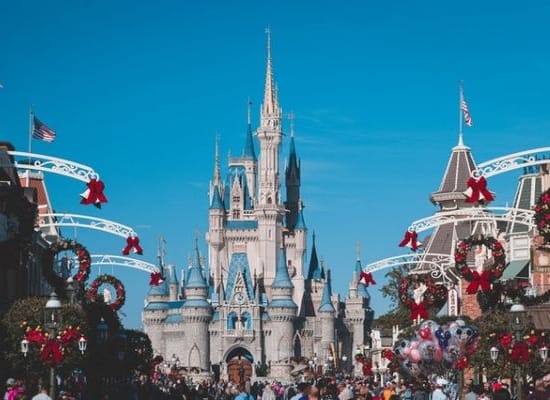 Disclosure: At no cost to you, I may get commissions for purchases made through links in this post.
We will get to each of these in a moment. But, are you looking for someplace better in Florida or elsewhere?
Then, before you go, check out…
All of our Best Places Lifestyle Guides
But now, we will explore each of these moving to Orlando pros and cons one by one. Then you will be able to answer this all-important question for yourself…
Is Orlando a good place to live?
Let's find out. Starting on the positive side of things.
Here are the pros of living in Orlando, Florida…
Fun Theme Parks To Visit
The city is often referred to as the theme park capital of the world.
Because there are so many theme parks and amusement parks located here. Walt Disney World Resort alone has 6 parks including Hollywood Studios.
But don't forget other popular attractions. Such as:
Busch Gardens
EPCOT
LEGOLand
SeaWorld
Universal's Islands of Adventure
Universal Studios
Warm And Sunny Weather
Florida is known as the Sunshine State. And the Orlando area is located right in the heart of it all.
For anyone who needs the sun to feel their best. Orlando's nearly 200 days per year when the sun shines will not be a disappointment.
While the summer does bring seasonal rains. They last only for short periods. Keeping everything lush and green like a tropical paradise.
Next, is one of my favorite reasons to live in Orlando…
Mild Winters
While we are talking about the weather, the winter season may be the highlight of the year. With cooler temperatures and lower humidity. As a result, the season from November through April is quite delightful.
So, if cold winter weather is not your thing. And shoveling snow is something to be avoided. You will feel right at home in Orlando during the winter season.
Okay. The weather has us warmed up.
So, let's keep rolling through the pros and cons of living in Orlando…
Plenty Of Entertainment Options
I've already mentioned the abundance of theme parks. Where you can find fun for the entire family.
But there is so much more to the recreation, entertainment, and leisure scene in Orlando.
For example, an hour or so in your auto will land you on the beaches of either the Gulf of Mexico. Or, Atlantic Ocean. Famous Daytona Beach is just one example.
For golfers, there are nearly 60 courses in and around the Orlando metropolitan area.
Other outdoor activities include parks and lakes. For stretching your legs. And water sports too.
Then, to bring a little culture into your life, look into the
Central Florida Ballet
Florida Film Festival
Orlando Museum of Art
Orlando Science Center
Performing Arts Center
Finally, there is no shortage of bars, clubs, and restaurants. To suit just about anyone's tastes and style.
Next, is another one of the many benefits of living in Orlando…
A Robust Economy And Job Market
Orlando has a strong economy. And plenty of job opportunities.
While tourism and hospitality-based businesses represent a large share of the area's economic engine. For those interested in employment, there are plenty of other industries looking for good workers too.
Such as…
Aerospace and defense
Digital media, television, and film
Engineering
Health care
Technology
So, dust off your resume before you go. And get that perfect job in Orlando.
To do so, I like and use MyPerfectResume.
Moderate Cost Of Living
First of all, according to BestPlaces.net. The cost of living in Orlando is about 4% higher than the national average.
Furthermore, the major expense categories of real estate for housing and groceries are similar to the rest of the United States.
While transportation costs and utilities run a little higher here.
This may not seem like big savings. And it's not. But…
Realize that based on population, Orlando is the 4th largest city in Florida. And in the top 75 of all cities in the United States.
Thus, you are living in a place with big-city amenities and modern conveniences. Without a significantly above-average price tag. So, there is a lot of value here for your dollar.
On the other hand, cheaper places can be found in Florida. They just may not have as much to offer.
Finally, you can always shave a little off your expenses. By using the online cash rebate app from Rakuten.
Next, the savings don't stop. As we consider what I think is one of the best things about retiring in Orlando…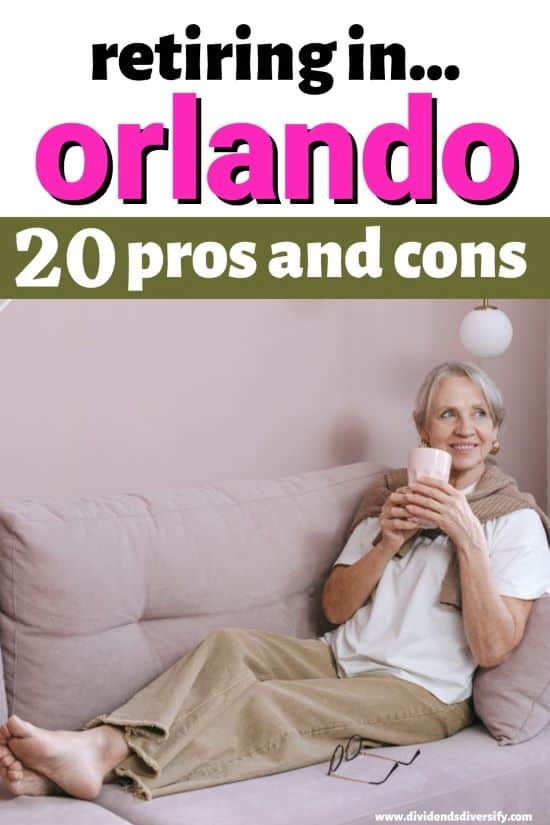 No State Taxes
When you choose to move to Orlando. Or, for that matter, other places in Florida too.
You may save a lot of money on state income taxes. Because Florida is one of only several states that do not charge residents income taxes.
Whereas, many states charge anywhere between 3-5% of income. Sometimes more.
So, depending on how much money you make. The tax savings can add up quickly to thousands of dollars.
You might also like the tool I use to manage all of our family finances. It is Personal Capital.
Best of all Personal Capital is free to sign up and use. To manage your spending, budget, and investments all in one place.
Open To Transplanted Residents
Sometimes when you move to a new city. Transplants find it hard to fit in and make new friends.
But that is not the case when living in Orlando.
Since the city is full of working-class folks, retirees, trendsetters, wealthy people, students, entrepreneurs, long-time residents, and tourists.
In addition, there is a large Hispanic population. That adds to the diverse mix of people that live here.
So, you should be able to find your place, your friends, and your groove. After moving to Orlando.
Good Schools
Public schools in Orlando are considered to be a solid place for kids to get an education.
The Seminole County Public School System and the Orange County Public School System combined. Teach more than a quarter-million students each year.
However, with any move, it's always a good idea to research specific districts and schools. Since quality can vary depending on your exact choice of location.
For higher education, keep your kids close to home. And save a little money on living expenses.
Two top choices in Orlando include the University of Central Florida. And, Valencia College.
Decent Public Transportation
Speaking of location, if you choose your place wisely in Orlando. You can take advantage of public transportation.
First, in downtown Orlando, you can ride LYMMO. It is a free rail-like service where buses operate in their own right of way. Servicing all the popular spots around downtown.
Then there is the LYNX bus system. It is fare-based. And has broader coverage throughout the metro area.
For intercity transportation in this Florida region, consider SunRail. A combination diesel and electric commuter rail system.
Finally, for longer hauls, Amtrack trains and Greyhound buses service the area too.
And while we are talking about getting around. I have another one of the reasons to move to Orlando…
Centrally Located In Florida
Whether you hop on public transportation. Or get in your car. We all need to get out of town sometimes.
And what is one of the great things about Orlando? It is its accessible central Florida location for getting around.
For example…
Jacksonville
A 2-hour drive north will put you on the Atlantic Coast. And in the largest Florida city of Jacksonville. Known for having one of the biggest urban park systems in the country.
Florida Keys
Unless you choose to fly into Key West. Getting to the Florida Keys will take you a little longer. Since it's the southernmost tip of the lower 48 states.
But the trip to this tropical island paradise is worth it!
Fort Myers
A 3-hour drive out of Orlando will put you in the heart of southwest Florida. And specifically, the historic city of Fort Myers.
Where you should be sure to check out the beautiful downtown. And the popular Fort Myers Beach on Esteros Island.
Miami
Down the Atlantic Coast from West Palm Beach through Fort Lauderdale. Your Orlando, Florida living experience would not be complete.
Without a trip to explore the vibrant city of Miami. Especially, the popular spot to see and be seen in South Beach.
Naples
Speaking of beaches, Naples is a popular retirement destination, and nearby Marco Island takes the prize. For having some of the most beautiful and pristine beaches in the world.
Sarasota
Sandwiched between Naples and Tampa on the Gulf Coast we have the city of Sarasota.
Similar to Naples, Sarasota is a popular retirement destination. With great dining options. And plenty of cultural attractions.
Tampa
Finally, head southwest on Interstate 4, and you will be in Tampa in about an hour and a half. It is the economic center of southwest Florida.
Furthermore, Tampa is a great city to take in a professional sporting event. Whether you like football, baseball, or hockey.
Okay. We have talked about all of the advantages of moving to Orlando.
But, an article about the pros and cons of living in Orlando would not be complete. Without examing some of the drawbacks to living here.
So, that's up next with…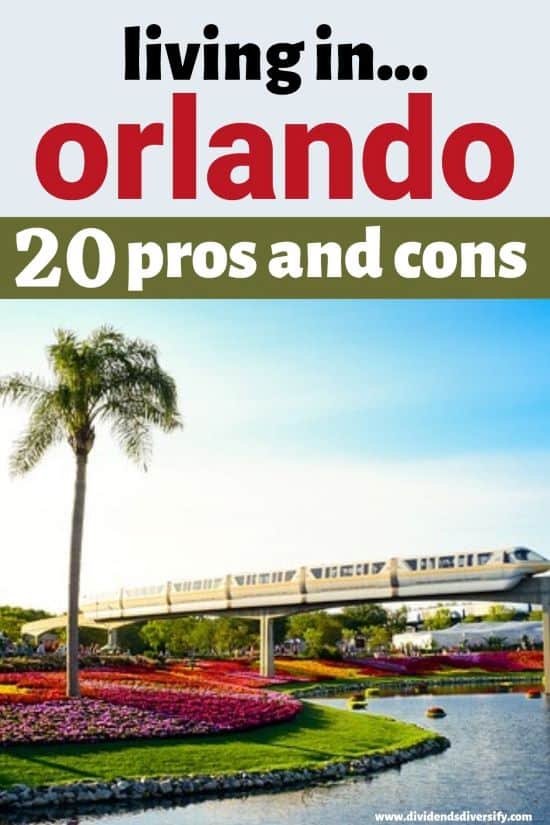 The cons of living in Orlando, Florida…
Bad Traffic On The Roads
Let's call it what it is. The traffic in Orlando stinks!
It is a troubling mix of aggressive commuters, slower-driving retirees, tourists, school traffic, and road construction.
That can lead to extra time in your car. And plenty of frustration if you are not prepared for it.
Endless Urban Sprawl
Making matters worse when it comes to getting around Orlando is urban sprawl. Since so many things in the area are very spread out.
So, unlike a smaller city in central Florida, you will drive a greater distance. Making the traffic congestion more of an issue. Furthermore, public transportation may not always access everywhere you need to go.
Continuing with the reasons not to move to Orlando…
Low Wages
As I mentioned earlier, much of the Orlando economy is based on tourism, hospitality, and service-oriented industries.
Unfortunately, these are not the highest-paying areas to work in. Thus, dragging down overall wages.
Keep this in mind if you are moving to Orlando in search of a new job.
For many people, this next item is one of the biggest living in Orlando, Florida disadvantages…
Hot And Humid Summers
While there is a lot to like about the Orlando weather. Let's face reality.
The area has a hot and humid subtropical climate. It makes for great winters. But not so comfortable summers.
As temperatures climb into the 90s with high humidity. Many residents find themselves spending a lot of time indoors during the peak summer months.
Enjoying the air conditioning. But not looking forward to the electricity bill that comes with it.
Finally, you will also find plenty of bugs, insects, and crawling critters like tropical weather. And enjoy living in and around Orlando as much as all the other residents do.
Extreme Weather
Of course, we know Orlando is located in Florida. And even though it is not directly located on the Gulf of Mexico or the Atlantic Ocean. There is no escaping some of the severe weather that Florida is known for.
So, be prepared for the effects of
Hurricanes
Tropical storms
Heavy rainfall
Lightening
Tornadoes
Hang with me. As we are getting close to the end.
As the pros and cons of living in Orlando, Florida continue …
Too Many Tourists
So far, we have mentioned some of the benefits of tourism. And the many businesses that thrive on all of the visitors to Orlando.
On the other hand, tourism comes with a negative side. Specifically, tourists. And plenty of them.
They add to the traffic congestion and make all the best things to do and places to visit in Orlando. Just a little more challenging for the local folks.
Lots Of Retirees And Snowbirds
And if the tourists aren't enough. Orlando is a popular winter and retirement destination.
First, be prepared to be amongst plenty of retirees.
Second, there are numerous part-time residents in the area.
They come for the winter season. And are known as snowbirds.
Not Bike Or Pedestrian-Friendly
There's another downside to the urban sprawl and traffic in Orlando. Because the roads are busy and dangerous.
Thus, the area is not particularly bicycle or pedestrian-friendly.
Hazardous To An Entertainment Budget
Finally, there is one downside to living in a city with so many fun things to do. You need to be careful and not blow your entertainment budget.
Since many of the area's attractions can be costly. Thus, you can ring up a big bill if you aren't mindful about it. And keep your fun times to a healthy moderation.
Okay. That's all I have for today.
So, allow me to wrap up…
Pros And Cons Of Living In Orlando, Florida
Here is our top 20 list of living in Orlando pros and cons discussed today:
Fun theme parks to visit
Warm and sunny weather
Mild winters
Plenty of entertainment options
A robust economy and job market
Moderate cost of living
No state taxes
Open to transplanted residents
Good schools
Decent public transportation
Centrally located in Florida
Bad traffic on the roads
Endless urban sprawl
Low wages
Hot and humid summers
Extreme weather
Too many tourists
Lots of retirees and snowbirds
Not bike or pedestrian-friendly
Hazardous to an entertainment budget
Hopefully, this discussion has helped you consider some important questions. Such as:
How is living in Orlando?
Or…
Is Orlando a good place to retire?
Finally, good luck with your decision. No matter where you decide to settle down.
More Reading About Living In Orlando And Beyond
In case you decide Orlando living isn't right for you. Be sure to check out all of our…
Location-Specific Lifestyle Guides
Furthermore, we have a growing group of articles about Florida living. Plus coverage of the entire United States.
So, check it out. And, happy new home hunting!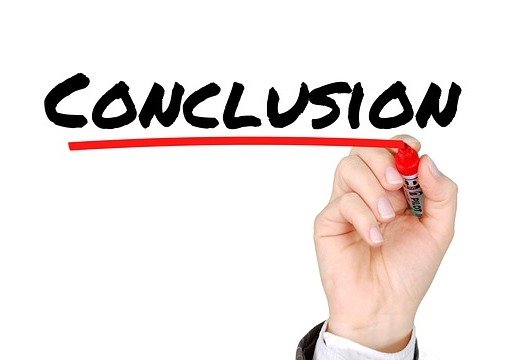 Author Bio, Disclosure, & Disclaimer: Please join me (Tom) as I try to achieve my goals, find my next place to live, and make the most of my money. However, I am not a licensed investment adviser, financial counselor, real estate agent, or tax professional. Instead, I'm a 50-something-year-old, early retired CPA, finance professional, and business school teacher with 40+ years of DIY dividend investing experience. I'm here only to share my thoughts about essential topics for success. As a result, nothing published on this site should be considered individual investment, financial, tax, or real estate advice. This site's only purpose is general information & entertainment. Thus, neither I nor Dividends Diversify can be held liable for losses suffered by any party because of the information published on this website. Finally, all written content is the property of Dividends Diversify LLC. Unauthorized publication elsewhere is strictly prohibited.
The Pros And Cons Of Living In Orlando, Florida Explained