Things To Know Before Moving To Lakeland, Florida
This article addresses the pros and cons of living in Lakeland, Florida.
Whether you are considering moving to Lakeland for retirement living. Or, want to tap into the area's economic opportunities.
We have the good and the bad covered for you today. So, let's get moving…
Pros And Cons Of Living In Lakeland, FL
Here's our list of 15 moving to Lakeland, Florida pros and cons for your immediate consideration…
Unique historical charm
Plenty of fun things to do
Close to regional attractions
Mild winter weather
Moderate cost of living
No state income taxes
A great retirement destination
Access to robust job markets
Hot and humid summers
Threat of hurricanes
Intense thunderstorms and lightning
Lots of annoying insects
Plenty of alligators
Bad traffic
Troubles with drugs and crime rates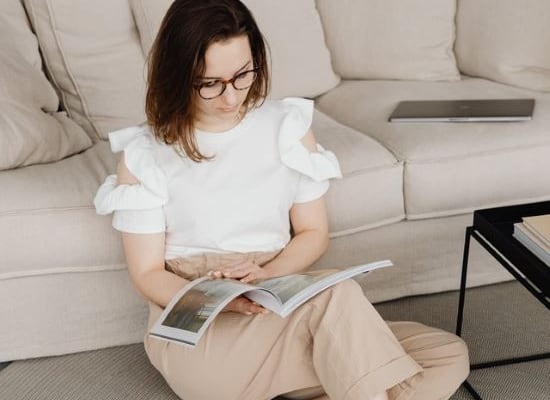 Disclosure: At no cost to you, I may get commissions for purchases made through links in this post.
After this first glance, if you are thinking that moving for the Lakeland lifestyle isn't the perfect fit. Then check out all of our…
Lifestyle Guides about the Best Places to Move
Otherwise, we are going to dive deeper into these 15 pros and cons of moving to Lakeland.
Let's go…
Unique Historical Charm
Lakeland is a vibrant medium-sized city. With a population of about 110,000 people. It is located in Florida's Polk County.
First, the downtown area is very nice. Populated with mostly independently owned shops, restaurants, and small businesses.
A perfect place to feel the beat of the city, browse the stores, grab a coffee, or enjoy a burger for lunch.
True to its name, the downtown is surrounded by several lakes. You will find Lake Wire, Lake Mirror, and Lake Morton just to name a few closest to the city center.
Next, the area also features historical landmarks and old buildings. Since it is home to 7 historic districts.
Finally, Florida Southern College is located just to the southeast on Lake Hollingsworth.
Many of the campus buildings were designed by renowned architect Frank Lloyd Wright. As a result, the campus has the nation's largest on-site collection of Mr. Wright's architecture in the country.
Beyond downtown, another one of the benefits of living in Lakeland is the many other recreational options that residents have at their disposal.
Let's discuss some of these next…
Plenty Of Fun Things To Do
First, is Lake Mirror Park.
It is the center of activity in the community. And the best location to accommodate large and diverse community events.
At Lake Mirror you can stroll the promenade. Take in the beauty of the Hollis Botanical Garden. Or, let the kids burn off some energy in Barnett Family Park.
Second, for more outdoor adventure consider Circle B Bar Reserve. Located on the shores of Lake Hancock.
A great place for hiking, picnicking and observing wildlife in their natural environment. Furthermore, this nearly 1,300-acre preserve is a very beautiful and relaxing place.
For baseball lovers, there is the Lakeland Flying Tigers. A Detroit Tigers minor league club.
They play their home games at Publix Field at Joker Marchant Stadium. Also, the major league club holds their spring training here.
Next, you won't want to miss the Sun n Fun Aerospace Expo. The organization is best known for its annual fly-in and air show. Held at Lakeland Linder International Airport.
The show has been ongoing for nearly 50 years. With more than 200,000 visitors coming to enjoy the show and take in the hundreds of exhibits.
Finally, other ongoing events and destinations to explore in and around the city include:
Car shows
Christmas parade
Downtown farmer's curb market
Polk Museum of Art
Next, no matter where you live. Sometimes you just need to get out of town.
And that's another one of the great things about Lakeland living…
Close To Regional Attractions
Because Tampa is just 30 miles to the West. While Disney World's home in Orlando is located 55 miles to the northeast.
These major metropolitan areas have all the big city amenities and professional sports you can think of. Plus, in Orlando, access to some of the biggest and best theme parks in the world.
Or, how about entertaining the kids closer to home. Since LEGOLAND is just a few miles away in Winter Haven.
Finally, if the sporting and cultural events of a big-time college town meet your interests. Then travel north through the popular town of Ocala en route to the University of Florida in Gainesville.
Okay. As the pros and cons of moving to Lakeland continue. Next up, we must touch on the weather…
Mild Winter Weather
Because when you choose to live in Lakeland. You can count on year-round summer weather.
Since temperatures in the winter season routinely climb into the 70s.
So, there is no snow to shovel. Nor icy sidewalks to navigate. Making it convenient to get out anytime.
Without having to worry about winter-like conditions.
To enjoy everything that Lakeland has to offer.
Okay. You might have concluded by now that this is a great city to live in. And it is.
But next, we must cover some of the financial aspects. To make sure living here is not going to blow your budget.
Moderate Cost Of Living
Fortunately, when compared to other places. The cost of living in Lakeland is quite reasonable.
I say this based on data from BestPlaces.net. It shows the average living cost is about 14% less. Versus the average across the United States. And about 17% less than Florida's average cost of living.
Median home values are where the big savings can be found. As residential real estate is priced about 25% below the national average.
Other costs such as health care and transportation appear manageable too.
However, be prepared for some expensive electricity bills. Because with all the sunshine and warm weather. You may find that running the air conditioning is a frequent necessity.
And here's another money tip. Be sure to use the cash rebate app from Rakuten. For cashback savings on all of your line purchases.
But the savings don't stop here. Leading me to another one of the good things about moving to Lakeland…
No State Income Taxes
No matter where in the great state of Florida you are thinking about moving. You won't have to pay state income taxes. And a move to Lakeland is no exception.
Unless you are coming from another no or low tax state. The saving can be substantial.
It all depends on where you are moving from. And how much money you make.
However many families report saving thousands of dollars each year. Right off the top of their tax bills.
And that tax savings is a great thing. Because moving can be expensive.
So, I highly recommend you get your financial house in order before your move to Lakeland. Doing so is a must.
For help, consider the online tool from Personal Capital. It's a great way to manage your spending, budget, and investments all in one place.
Next, let's put some of the pieces together about your possible Lakeland lifestyle. And draw a simple conclusion…
A Great Retirement Destination
The combination of entertainment options, low costs, no state taxes, and warm winters means one thing…
Retirement living in Lakeland, Florida is a great option to consider.
Then throw in the fact that one of Florida's largest hospitals calls this city home. Giving residents the peace of mind that good health care is available nearby. If and when it is needed.
I'm talking about the Lakeland Regional Medical Center. Located here and providing health care to the community for over 80 years.
But what about those of us who are still working for a living? That's next…
Access To Robust Job Markets
Because this is a thriving Florida town with plenty of job opportunities to work, make a living, or go to school.
First, it is the headquarters of Publix Supermarkets. One of the largest employee-owned companies in the United States. With stores and distribution centers located throughout the southeastern U.S.
Other major employers are represented in higher education, manufacturing, distribution, and professional services.
Example include:
Florida Polytechnic University
Florida Southern College
GC Services
Lakeland Regional Medical Center
Polk State College
Saddle Creek Logistics Services
Sykes
Finally, Lakeland's location allows commuters to work in the Orlando, Tampa, or St. Petersburg urban areas. Expanding the potential for jobs in all kinds of fields.
Especially if you can pull off working from home 2 or 3 days per week. That will reduce your commuting time and make for a "best of all worlds" situation.
With big-city work opportunities. But, small city living.
Okay. It's time to address the other side of this conversation. For a fair representation of the living in Lakeland pros and cons.
Thus, the disadvantages of residing in Lakeland. And starting with some of the wild and extreme weather events this area can experience…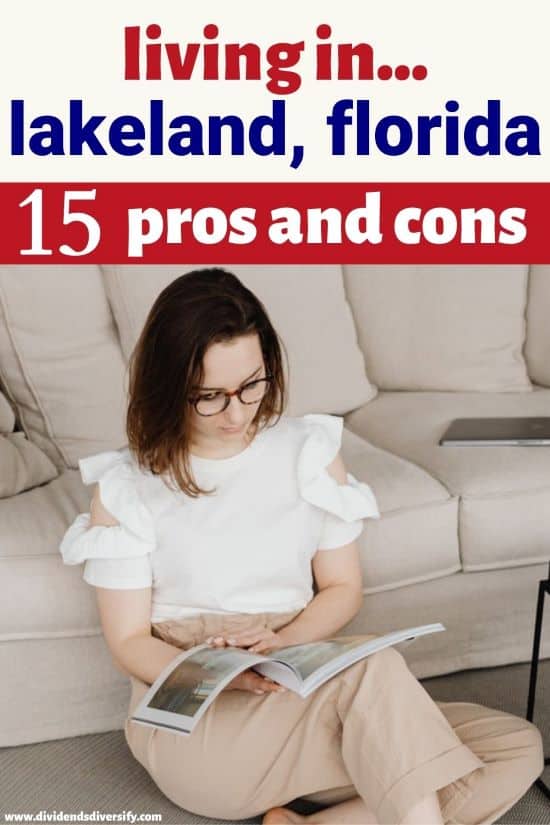 Hot And Humid Summers
During the summer, you can expect near 100% humidity every day. With temperatures frequently pushing into the 90s.
Even 100+ degree days are not uncommon.
So be ready to get through some hot and uncomfortable periods after moving here.
Threat Of Hurricanes
Most anywhere in Florida, there is the danger of hurricanes.
While some places are more vulnerable than others. During the June to November hurricane season, there is always the chance your life will be disrupted by one of these damaging storms.
That said, it is less common that Lakeland takes severe direct hits. Plus there is a 50-mile buffer of land distancing the city from the Gulf of Mexico shoreline.
Nevertheless, rain, damage from high winds, and flooding are always a possibility.
Intense Thunderstorms And Lightning
Also, June starts the rainy season. And it rains almost every day until October.
Furthermore, lightning is a frequent occurrence. As Florida is considered the lightning capital of the world.
Most importantly, lightning harms more people in the state than any other weather-related incident.
On a positive note, storms are generally short-lived. With sunshine following, shortly thereafter.
Lots Of Annoying Insects
Warm weather, humidity, lakes, and standing water add up to one thing. Lots of bugs and insects.
So, if you can't tolerate them. This item out of all the 15 living in Lakeland pros and cons may not be for you.
Because encountering…
Cockroaches
Palmetto bugs
Mosquitoes
…will be a frequent occurrence.
Plenty Of Alligators
It's not just us humans that enjoy living in Lakeland. Because alligators like it here too.
They dwell in the freshwaters. So, the lakes, rivers, and abundant natural freshwater supplies make this area the perfect natural habitat for these scaly creatures.
Fortunately, they aren't typically aggressive to humans. But they can occasionally find their way onto our turf.
For example, a couple of years ago, a 10-foot-long 800-pound gator was walking on a sidewalk near a residential area.
Of course, this is the exception. Not the norm. But it does happen.
Next, a much more typical negative of living in Lakeland…
Bad Traffic
There is a lot of traffic congestion here.
So, no matter where you need to go expect to spend extra time in your car. Especially during the peak winter season. When the snowbirds and tourists have descended on the area.
To make matters worse, public transportation options are limited. Thus, contributing to the traffic issue.
Here are a couple of traffic hot spots to watch out for…
First, there is Interstate 4. It is the main route west into metro Tampa or northeast to Orlando.
The road can have heavy traffic at all hours. But it is very intense during peak morning and evening commute times.
On a more local level, there is West Memorial Boulevard. It is the primary east-west artery through the metropolitan area.
It too gets especially congested during peak commuter hours.
Okay. One last bad thing about living in Lakeland. Then I will wrap this up…
Troubles With Drugs And Crime Rates
There are plenty of safe places to live in Lakeland. Because the city wouldn't be such a popular destination if there weren't.
However, it does have a bit of a reputation for drugs, gangs, and property crime. According to Neighborhood Scout, the crime rate is higher than about 78% of other cities and towns in the state.
As a result, do the research. And choose your exact location in Lakeland wisely.
Okay. That's all I have.
So, allow me to wrap up with a few parting thoughts.
Pros And Cons of Living in Lakeland, Florida
In my opinion, the big positive about Lakeland is its diversity.
Since it is both a great retirement destination. Also, a good place to work and raise a family.
Aside from being outdoors in the summer heat, most of the disadvantages can be addressed. Just by using common sense and choosing a wise living location here.
Even the summer heat and humidity are tolerable. If you don't mind spending time in the comfort of air conditioning.
Regardless of your decision, I hope you enjoyed this article about moving to Lakeland, FL pros and cons.
And don't forget about all of our…
…for finding your perfect new home.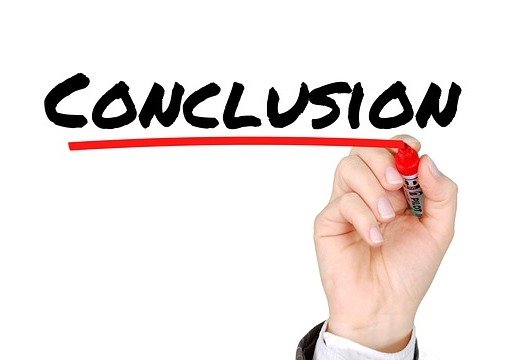 Disclosure & Disclaimer: I am not a licensed investment adviser, financial adviser, or tax professional. And I am not providing you with individual investment advice, financial guidance, or tax counsel. Furthermore, this website's only purpose is information & entertainment. And we are not liable for any losses suffered by any party because of information published on this blog.
The Pros And Cons Of Living In Lakeland, FL Explained