Top Reasons Why Everyone Is Moving To Texas
If are thinking about relocating and asking: is Texas a good place to live?
Then you have come to the right place.
Because I have 10 reasons that explain why everyone is moving to Texas. Then you will understand why Texas is a good state to live in.
So, let's get started…
Disclosure: At no cost to you, I may get commissions for purchases made through links in this post.
Why Is Texas A Good Place To Live?
Here is our list of 10 reasons why Texas is a good place to live:
Moderate cost of living
Robust economy
Lots of job opportunities
Excellent educational options
Very income tax-friendly
Plenty of fun things to do
Mild winter climate
Tasty regional foods
Culturally diverse
Great places to live
Next, I would like to go through each of these reasons to move to Texas. And do so in greater detail.
Then you can decide for yourself. If the Texas quality of life meets your standards.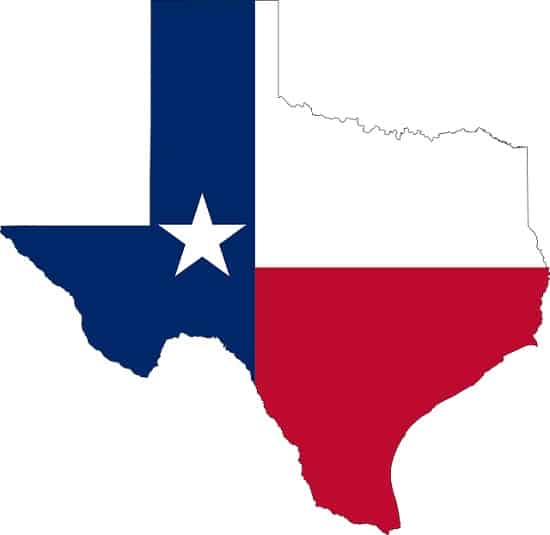 Moderate Cost Of Living
First, the cost of living in Texas is below the national average. And represents the primary reason the state often finds itself on more than one list of cheap states to live in.
According to BestPlaces.net, the average cost of living in Texas is about 6% lower than the national average.
Groceries and health care costs contribute to the savings. But housing costs represent the biggest savings.
Since the median housing price is approximately 16% less. Versus the median home value across the entire United States.
And it's important to note. Your home will often consume the biggest portion of your budget.
Furthermore, electricity costs are lower too. This is partly due to deregulation. Creating more competition between electricity suppliers. In addition to growth in renewable energy sources.
Finally, if you are looking to shave a few more dollars out of your budget. Then try the cashback app from Rakuten. For saving money on all of your online purchases.
Best of all, you can use Rakuten to save money. No matter if you choose to live in Texas, or not.
Here's our next reason why people are moving to Texas…
Robust Economy
First of all, based on its gross domestic product (GDP), Texas has the second-largest economy in the United States.
It is second in size only to The Golden State of California. But ahead of the state in the number three position. That being New York.
Of course, New York City is the primary economic engine there. Since the upstate area of New York does not drive a lot of economic activity.
Furthermore, U.S. News also shows that the Texas economy continues to grow at a healthy rate.
Industries contributing to the growth include:
Architectural and engineering services
Hospitals and research facilities
Manufacturing
Financial services
Energy
Information Technology
Agriculture
Underpinning the state's economy is a business-friendly attitude. Plus, limited regulations.
In addition, the state does not levy a corporate income tax. Instead charging what is known as a gross-receipts tax.
So, if you are looking to start a business. Or, relocate the one you have. Texas is a good option to consider.
Better yet, for those looking for work. The strong economy leads to another reason for those asking the question: why move to Texas?
And the answer is jobs…
Lots Of Job Opportunities
First, the state has plenty of job, career, and employment opportunities. You will find nearly 50 Fortune 500 companies headquartered in the state.
Second, the unemployment rate has dropped rapidly. Ever since its peak during the pandemic-induced recession.
For example, job seekers will find that…
Austin has become a hub for technology businesses. Similar to Silicon Valley.
Houston has remained a leader in the energy industry.
While aerospace, telecommunications, and financial services are big drivers of the job market in Dallas.
As a result, some of the state's largest and well-known employers include
AT&T
American Airlines
Dell
ExxonMobil
Hewlett Packard
University of Texas
On the other hand, maybe you aren't maximizing your earnings potential yet. But want to do so in the future.
If that's the case, I have another one of the good reasons for moving to Texas…
Excellent Educational Options
Studies show that education pays off with higher compensation. And the great thing is, Texas is ready to help you and your family take the next step in this regard.
Because the state offers some great educational opportunities.
First, if you have school-age children. Research has shown students across both public and private school options. That Texas students have higher test scores versus many other states.
Second, when you or the kids are ready for college or university. The state has some top-notch institutions for higher learning.
For example…
Baylor University
Rice University
Southern Methodist University
University of Houston
University of Texas
Texas A&M University
Texas State University
There are also plenty of mid-sized and many more private colleges and universities to choose from.
As a result, consider your education options here. Since they may put you in a position to take advantage of the growing economy. And the job opportunities it offers.
Next up, I have another one of the great things that makes Texas a good place to live…
Very Income Tax-Friendly
Texas is in the minority. Being a state charging no individual income tax.
Think of it this way…
Since it's common for states to tax a percentage of your income.
But rates vary by state. With 3-4% being pretty typical. A state like Illinois, Hawaii, and many others are much more.
So, let's say you earn the median household income in the United States. That's about $70,000 per year.
If you choose to live in a state that charges a 3% income tax. You will find yourself coughing up more than $2,000 a year in state taxes.
That's a lot of money. But, you can hang onto that cash in a state like Texas or Florida, or Nevada just to name a few. Since there are zero state income taxes in these states and a few others.
As a bonus, there is no need to waste your time and money preparing a state tax return. Since one is not required!
Life In Texas And Your Money
To sum up, thus far, we have talked a lot about how this state can help you improve your finances. And leave more cash in your pocket.
Whether it comes from a higher paying job. The lower cost of living. Or, the savings from no state income taxes.
But before we move off the topic of money. Here is some more advice for anyone moving to Texas. Or moving anywhere, for that matter.
I suggest you check out Empower. It's an online tool for managing your budget, spending, and investments all in one place.
Best of all, Empower is free to sign up for and use. So, get a handle on your money before, during, or after your big move. No matter where you decide to settle down.
Changing gears, money isn't the only reason why people are moving to Texas. And that's a good thing. Because there is more to life than money!
So, let's continue…
Plenty Of Fun Things To Do
Because there are many recreational activities you can engage in. After moving to Texas.
First, understand that Houston, San Antonio, Dallas, Austin, and Fort Worth all rank in the largest 15 cities in the United States. Based on population.
As a result, there is no shortage of arts and entertainment options. With many festivals, live music venues, galleries, museums, and theaters throughout the state.
Pros Sports Makes Texas A Good Place To Live
For the sports enthusiast, Texas boasts about its 8 pro teams across the 4 major sports leagues.
Specifically…
Baseball: Houston Astros, Texas Rangers
Basketball: Dallas Mavericks, Houston Rockets, San Antonio Spurs
Football: Dallas Cowboys, Houston Texans
Hockey: Dallas Stars
And residents are passionate about their college and high school sports too. Especially, football.
The Outdoors Makes Texas A Good Place To Live
Finally, for outdoor lovers. The state has plenty to offer.
The San Antonio River Walk, the beaches near Corpus Christi, or the Texas Hill Country west of Austin. These are just a few examples of places where you can enjoy the outdoors.
On the other hand, are you still pondering the question: why is Texas a good place to live?
Then, don't go just yet. I have a few more things to know before moving to Texas…
Mild Winter Climate
You can get out and about when living here. Without the weather holding you back.
Since you can take a pass on harsh winters. As high temperatures routinely reach above 50 degrees. And can sometimes stretch into the low 70s.
Furthermore, snowfall is limited. So, there is no need to pack your shovels and snowblower.
But of course, there are times winter gets its grip on the region. When the occasional ice and snowstorm with accompanying cold temperatures occur.
Fortunately, these weather events are the exception. Not the rule.
So, get out. And enjoy the warm summers. And mild winters. After moving to Texas.
Then, with all of that work you are doing. Plus finding time for all the fun things. You are going to get hungry.
And, life in Texas means good things to eat.
Tasty Regional Foods
So, by all means, you must know about some of the local delicacies. Such as…
Beef brisket
Chili (meat and no beans)
Gulf Oysters
Smoked sausage
Tex-Mex dishes
…just to name a few dishes the state is known for.
And if you are worried about fitting in after moving to Texas. Don't be…
Culturally Diverse
Since the state is known for having plenty of racial and ethnic diversity.
This is partly due to the presence of large Texas cities. The broad scope of its job base. And the large enrollment in the state's universities.
All of which attract people of many stripes and colors. To learn, work, and grow as part of the state's diverse community.
Next, one last reason why people are moving here. Then, I will wrap up.
Great Places To Live
It stands to reason any state that is attracting new residents. And expanding its population base. Will offer several different living environments. From which new residents can choose.
And this is exactly the case when relocating to Texas.
Whether you want to live in one of the top 10 largest cities in the U.S. Namely San Antonio or Houston. A rapidly growing and trendy city like Austin.
Or, one of the many small to mid-sized cities and college towns. You will find that this state can deliver.
Still not seeing the lifestyle choice you are looking for?
Open Land Makes Texas A Good Place To Live
Then Texas also offers acres and acres of open lands, ranches, and farms to fill your needs. That is if wide-open spaces are your desire.
If this is the case, maybe you can find that perfect property that meets your needs.
Most noteworthy, what makes all of these diverse living options possible?
It is the state's massive size. Second only to Alaska, known as The Last Frontier.
Okay. It's time to wrap. Let's do so with a few concluding thoughts and comments to bring you home…
Why Is Texas A Good Place To Live?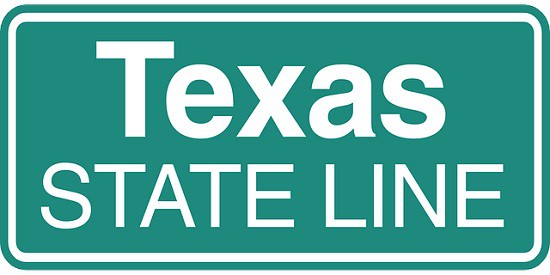 Today, we dove into these 10 reasons why people are moving to Texas:
Moderate cost of living
Robust economy
Lots of job opportunities
Excellent educational options
Very income tax-friendly
Plenty of fun things to do
Mild winter climate
Tasty regional foods
Culturally diverse
Great places to live
If you are like me, it's easy to conclude that life in Texas is pretty darn good.
Is it perfect? No. I'm not sure any place is.
And for a look at the other side, you may desire to more fully dive into both pros and cons of Texas living.
Not sold on Texas?
In the event, you decide that Texas is not your place to move. Then check out our full library of where to live guides. It's organized so you can find what we have in one quick scroll.
Help For Making Texas A Good Place To Live
Finally, don't forget about the resources mentioned in this article. They are great options for making the most of your money before, during, and after your move:
Best of all, these tools work anywhere you choose to settle.
That's all for today. Good luck with deciding whether or not to call Texas home.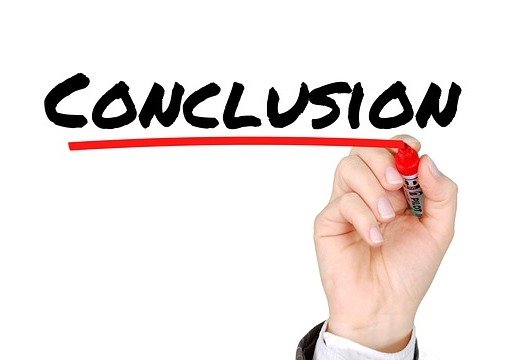 Author Bio, Disclosure, & Disclaimer: Please join me (Tom) as I try to achieve my goals, find my next place to live, and make the most of my money. However, I am not a licensed investment adviser, financial counselor, real estate agent, or tax professional. Instead, I'm a 50-something-year-old, early retired CPA, finance professional, and business school teacher with 40+ years of DIY dividend investing experience. I'm here only to share my thoughts about essential topics for success. As a result, nothing published on this site should be considered individual investment, financial, tax, or real estate advice. This site's only purpose is general information & entertainment. Thus, neither I nor Dividends Diversify can be held liable for losses suffered by any party because of the information published on this website. Finally, all written content is the property of Dividends Diversify LLC. Unauthorized publication elsewhere is strictly prohibited.
Exploring the question about "The Lone Star State". Specifically…
Is Texas A Good Place To Live?