Best Things To Know When Thinking Of Moving To Texas
Are the pros and cons of living in Texas on your mind? Then, you have come to the right place.
Perhaps you are thinking of moving to Texas for work? Maybe retiring in Texas during your golden years? Or, just looking for the right place to get a fresh start.
Regardless of your situation, there are benefits of living in Texas to be aware of. Also, some reasons not to move to Texas must be considered.
With that introduction in mind, let's dive into the pros and cons. To answer these important questions: Is Texas a good place to live? And why move to Texas?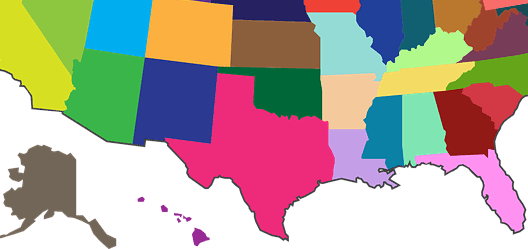 10 Pros And Cons Of Living In Texas
Here are 5 advantages of living in Texas. Also, 5 disadvantages when considering "The Lone Star State" as a potential place to settle down.
Maybe you will find your state right here. Let's see…
5 Good Reasons To Move To Texas
A broad range of living environments
Reasonable cost of living
Plentiful job and educational opportunities
No state income taxes
Gentle winter climate
5 Reasons Not To Move To Texas
High potential for severe weather
High property and sales taxes
Consequences of urbanization
High crime rates in certain areas
Limited access to affordable health care
Disclosure: At no cost to you, I may get commissions for purchases made through links in this post.
Living In Texas Pros And Cons
First of all, I have to admit that I am a little biased. Having spent a fair amount of time in the great state of Texas.
Is Texas A Good Place To Live?
First of all, I think Texas is a good place to live. Here's why…
My adventures include numerous business trips to Dallas and Houston. Fun vacation getaways to San Antonio and Austin.
Also, my brother lived in Houston for a year. So, I lean to the "pro" side of this conversation.
Furthermore, this is a personal finance website. So, I will keep a keen focus on the financial pros and cons of living in Texas.
Because most people want a nice, but also an affordable location in which to live. And Texas has a lot to offer when it comes to making the most of your money.
Any, I'm all in when it comes to saving money. Wherever you and I can.
I use Rakuten to save on all of my online purchases. It's easy to sign up. And get a $10 cashback bonus on your first purchase.
So, let's get on with covering each of the 10 pros and cons of living in Texas. In a sufficient level of detail so you can decide for yourself.
1. Texas Offers A Vast Area & Variety of Living Environments
Because of its sheer size, the state has different climates and living environments to choose from. To meet the tastes of different individuals.
Big City Living In Texas
First, for the big city types. You might like Houston or San Antonio. Based on population, they are the 2 largest cities in Texas.
Furthermore, Houston is the 4th largest city in the United States. While San Antonio comes in at number 7.
Other major cities include Austin. Which is the state capital. And home to the University of Texas. Austin also ranks as my personal favorite of all the Texas cities.
With a slogan like "Keep Austin Weird", you can't go wrong. That is if you like the music scene, good food, and a diversity of people and neighborhoods to explore.
Smaller Town Options For Living In Texas
Not a fan of the big city? Then there are plenty of less populated and rural areas to explore for country living in Texas.
Because Texas is the 2nd largest state in the country based on area. Second only to Alaska.
So, be sure to consider the pros and cons of living in the Texas Hill Country. It is becoming a popular area for those considering retiring in Texas. For the lower cost, small, quaint towns the area has to offer.
Looking for a college town? Try Waco. Home to Baylor University.
Want the Austin vibe without the bigger city hustle? Consider San Marcos. Also home to Texas State University.
Or travel a bit further Southwest. And find New Braunfels. This small river town is home to the Guadalupe River. And the many outdoor recreational opportunities this location provides.
2. Cost of Living In Texas
You can stretch your dollars farther in the Lone Star State!
Because the cost of living in Texas is about 6% lower than the average of all states in America. Groceries and health care contribute to cost savings living here.
But, where Texas shines is in the cost of housing. The median cost of the state's average home is nearly 16% less than the national average.
Need a mortgage for that new home? LendingTree has fast, affordable online options.
So you can save money living in Texas. But you can also position yourself for higher income. Let's see…
3. Jobs & Educational Opportunities In Texas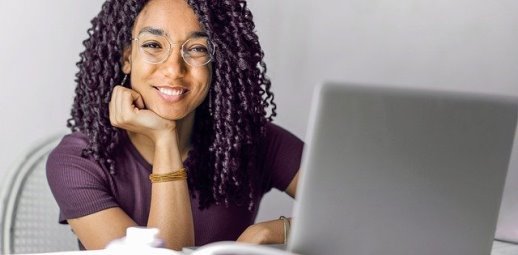 Yes. You can have a financial goal to make more money by moving to Texas. And position yourself and your family for future growth. Because educational opportunities abound.
The Texas Economy
According to the Texas Economic Development Corporation, the state has the 9th largest economy in the world. And, 2nd biggest in the United States behind only California state.
But the Texas economy has more to offer than just size. Because a recent report by Forbes says Texas ranks 4th in the nation for its current economic climate. And first for its growth prospects.
This success is due to strong employment and income growth forecasts for the next five years. Also, friendly economic policies. To help businesses achieve their goals.
For example, Austin has fast become another technology center in the United States. Similar to Silicon Valley.
Other productive industries include agriculture, oil and gas, energy, and manufacturing. Some of the biggest employers include the University of Texas, Dell, and ExxonMobil.
So sharpen up that resume. Move to Texas and get to work.
Resource: Improve your resume with MyPerfectResume
Educational Opportunities
According to the National Center for Education Statistics, Texas students across public, private, and home school options have higher test scores than students in most other states.
And when college is one of the next logical long-term steps for improving financially. Texas serves up some great universities. Rice, the University of Texas, and Texas A&M are among some of the best. Just to name a few.
Allow me to interject my personal opinion. Because I think higher education is really important.
But, far too many students and families get into too much debt for higher education. With little to show for it down the road.
So, take advantage of the higher educational opportunities in Texas. Just be smart about it.
It's your money, so make the most of it. Next, my favorite benefit of living in Texas.
4. No Income Taxes When Living In Texas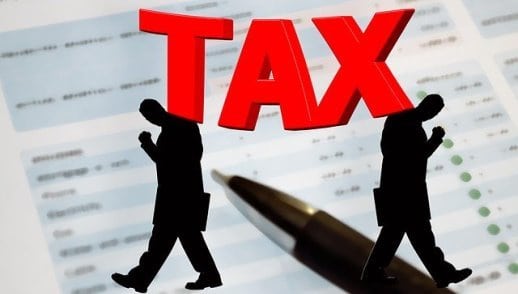 Okay, hold on to your hat. Because when it comes to income taxes there is no need to guard your wallet.
That's because Texas has no state income tax. That's right zero.
Texas is just 1 of 8 states that do not have an income tax. On the other hand, I can rattle off a number of states with high state income tax rates.
So, take advantage of the business and job opportunities. Make as much money as you want. Because Texas won't take any of it.
Normally, not filing your taxes is a really bad financial decision. But not in Texas.
Because there is no need to waste your time and money preparing a STATE tax return. It isn't required!
Is living in a state without income taxes important to you? Then you should consider the pros and cons of living in Florida.
5. Moving To Texas Means A Gentle Winter Climate
While you won't be able to enjoy all 4 traditional weather seasons in Texas. The good news is you can take a pass on winter weather living here.
In the dead of winter, high temperatures are routinely above 50 degrees. And stretch into the low 70s. Lows can fall to around freezing.
Furthermore, snowfall is limited. But of course, there are exceptions to this rule. When ice and snow can get a grip on areas in Texas.
I remember when the 2011 Super Bowl was held in Dallas. Snow and ice during the preceding week put a damper on the pre-game festivities.
And as recently as 2021, Texas was hit with a very bad winter storm. But as I said, these examples are exceptions.
Okay. That concludes the 5 benefits of living in Texas. So next, we are ready for a few reasons not to move to Texas. Furthermore, I'm not done with the weather.
6. Texas Can Experience Extreme Weather
So, we know the winters in Texas are pretty nice. But, what about other times of the year?
Summers In Texas Are Very Hot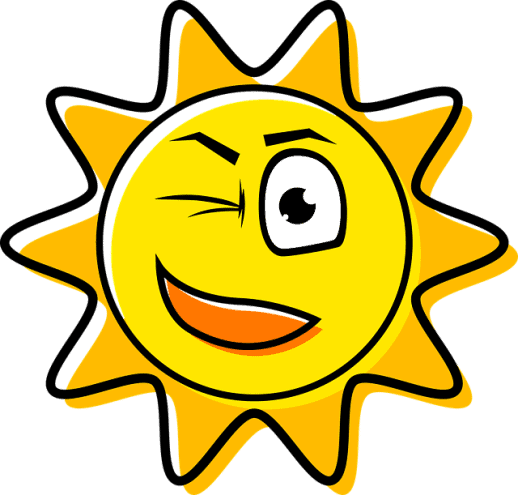 Now, I have to admit. I dislike hot humid weather. My wife's from St. Louis, MO. And based on my experience it gets pretty hot in the state of Missouri too.
For me, if it's 85 degrees and 100% humidity, it might as well be 20 below zero. Because I'm not going outside. If I don't have to.
But you have to take the good and the bad of this state together. Because those mild winters lead to hot and humid summers in Texas. It stretches from May through September.
August is usually the hottest month. Highs routinely hit the 90s. Lows in the 70s.
Plus plenty of humidity is common. Especially in the East and Southern coastal areas.
So, if you are thinking about moving to Texas pros and cons. Be sure to think about how you are going to beat the summer heat. Or, consider another state in which to live.
Living In Texas Can Mean Severe Weather
Texas is prone to severe weather. First of all, it is located in an area of the United States that is susceptible to hurricanes similar to its neighbor Louisiana.
Also, tropical cyclones make landfall along the coastline just about every year. Late summer and fall are the most vulnerable times for these storms.
Furthermore, there are periods of severe thunderstorms. That can drench Texas.
Both early spring and fall are considered the rainy seasons. It is similar to many areas in the Midwestern United States.
Finally, don't forget about tornadoes. Because more tornadoes have been recorded in Texas than in any other state. Especially in the Red River Valley of North Texas.
Given all the possibilities for severe weather. Texas is similar to Florida in this regard. Make sure you have good insurance in place.
If all of the possibilities for severe weather aren't enough. There are a few more reasons not to move to Texas…
7. Property Taxes And Sales Taxes In Texas
Whether you own a home and pay property taxes directly. Or rent, the property tax bill still comes out of your pocket. One way or another.
And when it comes to property taxes, living in Texas is not the best. Because property taxes on a median-priced home come in as one of the highest 15 states in the nation.
If the mild Texas winters and abundant land appeal to you. But, you want low property taxes. Then, you might want to consider settling down in Arkansas.
Are you still interested in renting or buying a property in Texas? Either way, your credit score will be reviewed by your landlord or lender.
So, keep a close eye on your credit score. You can do so for free with Credit Karma. Make your score the best it can be!
Finally, sales taxes are high too. The Texas state sales and use tax rate is 6.25 percent. And local taxing also may impose sales and use tax up to 2 percent. Therefore, the state has a total maximum combined sales and use tax rate of 8.25 percent.
The total sale tax rate is high. But not as high as the state's neighbor to North. Living in Oklahoma versus Texas means sales taxes in the 8%-11% range. Depending on where you spend your money.
Think about that. Buy a $30,000 car. And potentially tack on another $2,500 in sales taxes.
Ouch! Sales tax is a big hit on anything you buy. Especially if you have set a short-term financial goal to save more money.
8. Urbanization & Traffic in Some Texas Cities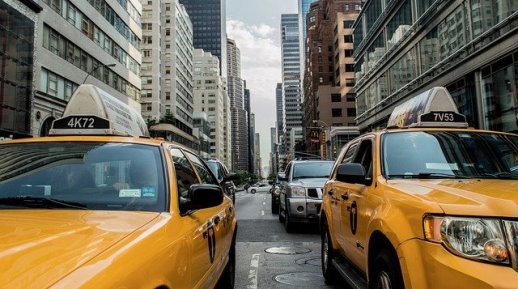 All the advantages of living in Texas have come at a price. Specifically, urbanization. And all that goes with it.
Texas Has Rapid Population Growth
Austin in particular has been impacted by the population explosion. A big driver is companies and well-known business executives relocating to the area.
CNN business reported that about 40 companies relocated to Austin last year. Even Elon Musk announced he sold his California homes and moved to Texas.
Also, the newfound freedom of remote work is driving the trend. Because of many residents from congested cities like New York and Chicago. No longer tied to a workplace are relocating to Texas.
Maybe this population surge isn't a big deal for new residents. But I'm sure long-time inhabitants are feeling the changes. And the financial problems, or otherwise it can create.
I mean, how do you keep Austin weird? When transplants are moving in from all over the country?
Texas Has Plenty of Traffic Issues
Finally, with more people. Comes more traffic.
I-35 is the primary interstate that connects the Dallas metropolitan area with Austin and San Antonio. It is heavily traveled.
But it's not just traffic congestion. Because Texas has a higher than normal rate of automobile accidents. Furthermore, getting in a bad accident can cause serious financial problems.
People tend to drive fast in the Lone Star state. I guess it's because there is so much land to cover. That folks feel the need. To ramp up the speed.
Here's another reason not to move to Texas…
9. Some Areas In Texas Have High Crime Rates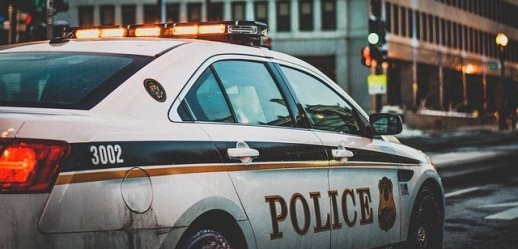 Like so many of the pros and cons, it's hard to generalize across the entire state of Texas. When it comes to safety.
Some areas are very safe. While others, specifically parts of the Houston metropolitan area, Beaumont and Odessa fall on the list of cities with higher than average high crime rates.
Overall, statistics show the Texas violent crime rate and property crime rate. Are both higher than the national averages.
And it doesn't get any better. When looking at the state's neighbor to the west, New Mexico.
But don't let this deter you when considering reasons to move to Texas. Just be choosy when it comes to your location and neighborhood. For any move to Texas, be sure to do your due diligence.
On the other hand, are you set on a safe, low-crime state? Then check out what Utah has to offer.
One more reason not to move to Texas. Then, I will wrap up.
10. Access To Affordable Health Care In Texas
I'm sure there are many fine healthcare institutions in Texas. On the other hand, the state ranks near the bottom of all states when it comes to access and affordability of health care.
First of all, healthcare access can be difficult in remote, rural areas of the state. Furthermore, Texas has a large percentage of residents that do not have health care insurance.
This might not be a problem for someone moving to Texas. Let's say you are young and healthy, have employer-sponsored health insurance, and relocate to one of the larger cities. You should be fine.
That concludes the 10 pros and cons of living in Texas. So, let's summarize before you go…
Related reading: Ranking the 10 Best States for Your Next Move
Summary: Pros And Cons Of Living In Texas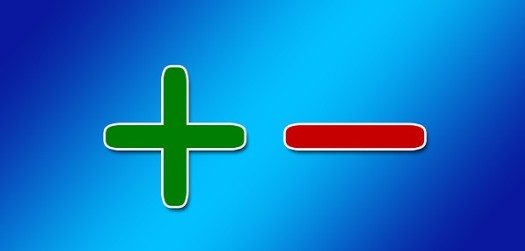 Whether you are a young professional. Or, looking to make the most of your retirement dollars.
Texas, the Lone Star State, has a lot to offer. For anyone interested in the pros and cons of moving to Texas.
So, set a new goal to move in the near future. But, be sure to do your homework. And you will likely live happily there for many years.
Need to fine-tune your finances before the big move? I use Personal Capital to manage my total financial picture online.
Including spending, budgeting, and investments. Best of all, Personal Capital is free to sign up and use.
Finally, for reference, here is a summary of the 10 pros and cons of living in Texas that we reviewed in this article. Specifically, Texas is known for…
A broad range of living environments
Reasonable cost of living
Plentiful job and education opportunities
No state income taxes
Gentle winter climate
High potential for severe weather
High property and sales taxes
Consequences of urbanization
High crime rates in certain areas
Limited access to affordable health care
More Reading About Saving Money & Living Well
Best Resources To Keep Your Money In Order- Before & After The Big Move
Throughout the article, I mentioned several of my favorite personal finance resources. For saving money and managing money.
Best of all they are all free to sign up and use. I have summarized them here for your convenience.
Author Bio, Disclosure, & Disclaimer: Please join me (Tom) as I try to achieve my goals, find my next place to live, and make the most of my money. However, I am not a licensed investment adviser, financial counselor, real estate agent, or tax professional. Instead, I'm a 50-something-year-old, early retired CPA, finance professional, and business school teacher with 40+ years of DIY dividend investing experience. I'm here only to share my thoughts about essential topics for success. As a result, nothing published on this site should be considered individual investment, financial, tax, or real estate advice. This site's only purpose is general information & entertainment. Thus, neither I nor Dividends Diversify can be held liable for losses suffered by any party because of the information published on this website. Finally, all written content is the property of Dividends Diversify LLC. Unauthorized publication elsewhere is strictly prohibited.
The Pros And Cons Of Living In Texas