Moving To Texas – Things To Know Before Relocating
Welcome to the most comprehensive guide about the pros and cons of living in Texas that you will find. Here you will get the facts, not the fluff. So, let's go.
Are you thinking about moving to Texas for work, deciding about retiring in Texas during your golden years, or just looking for a fresh start somewhere new? If yes, you will find what you need to know about life in Texas right here.
Thus, this article is your one-stop shop to explore answers to these critical questions:
Regardless of your situation, I will share the benefits of living in Texas and the reasons not to move to Texas in the first place.
So, let's dive into the Texas living pros and cons right now. Then you can decide for yourself whether or not Texas is a good place to live.
Pros And Cons Of Living In Texas
Here are the advantages and disadvantages of Texas living. Maybe this is your state because Texas offers the following pros and cons:
Big city living
Small town lifestyles
Reasonable housing prices
A modest cost of living
Robust economy
Diverse business environment
Plenty of jobs
Zero state income taxes
Good school systems
Great colleges and universities
Mild winter climate
Leadership in renewable energy
Outdoor recreation
Festival and fairs
Lots of sports
Tasty food
Cultural and ethnic diversity
Hot summers
Destructive hurricanes
Tropical storms
Dangerous tornadoes
Thunderstorms and lightning
Pesky insects
Population growth
A rising cost of living
Cars required
Traffic congestion
High traffic accident rates
Bigger isn't always better
Higher crime in some areas
Issues with border security
Partisan politics
High property taxes
Aggressive sales taxes
Access to healthcare
Okay. There's your top-level summary of living in Texas, pros and cons. I will cover each of these points in detail in a moment.
First, however, allow me to address the big question of the day.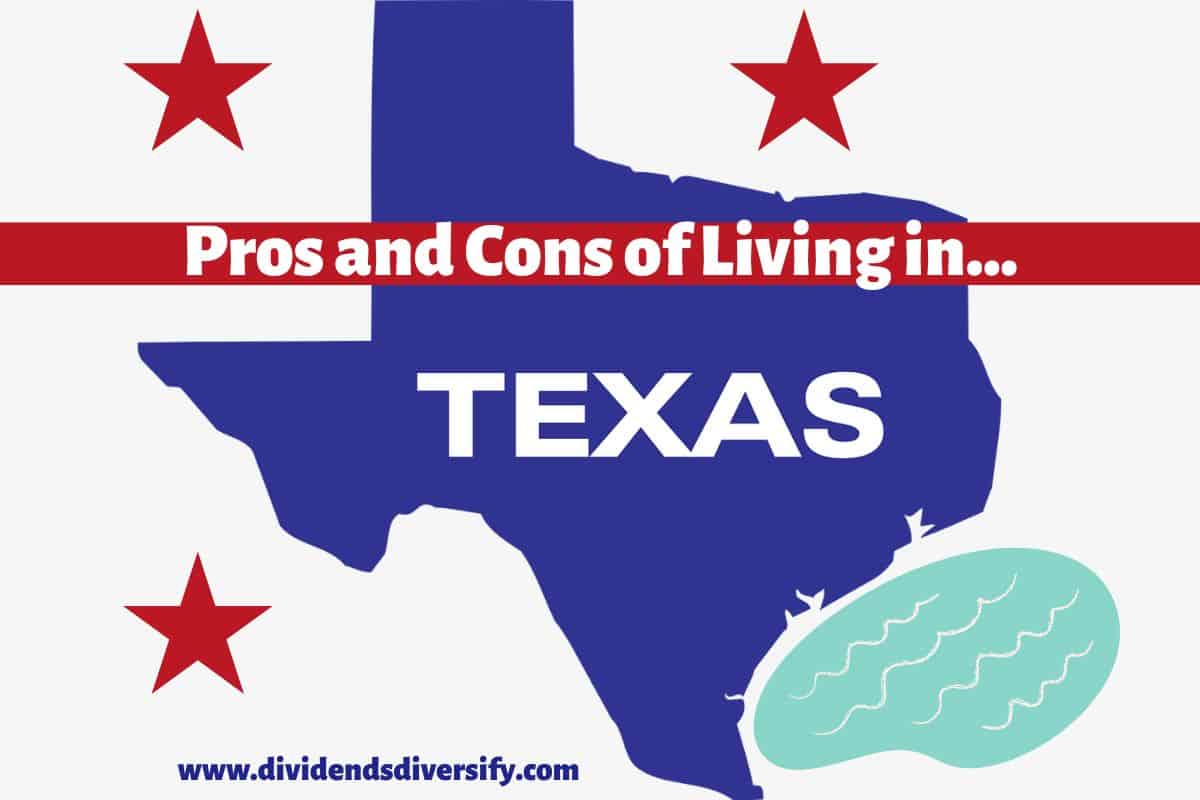 Disclosure: At no cost to you, I may get commissions for purchases made through links in this post.
Is Texas A Good Place To Live?
Texas is an excellent place to live because of the friendly residents, modest cost of living, low taxes, access to nature, and abundant sunshine. Coupling these features with the many attractive cities, robust economy, and recreational options, many people find the Lone Star State an excellent and affordable location to live.
Okay. With those highlights in mind, let's discuss the pros and cons of living in Texas.
1. Big City Living In Texas
Because of its massive size, the state offers different climates and a variety of living environments. This diversity satisfies the preferences of many individuals.
First, Houston or San Antonio might be the perfect place to live for big-city lovers. Based on population, they are the state's two largest cities.
Furthermore, Houston is the 4th most populated city in the United States. In comparison, San Antonio comes in at number 7.
Other major cities include the state capital, Austin, home to the University of Texas.
With a slogan like "Keep Austin Weird," you can't go wrong. That is if you like the music scene, good food, diverse people, and exciting neighborhoods.
Are you still wondering where to live in Texas? If so, you don't have to choose urban living. Please allow me to explain.
2. Smaller Town Options For Living In Texas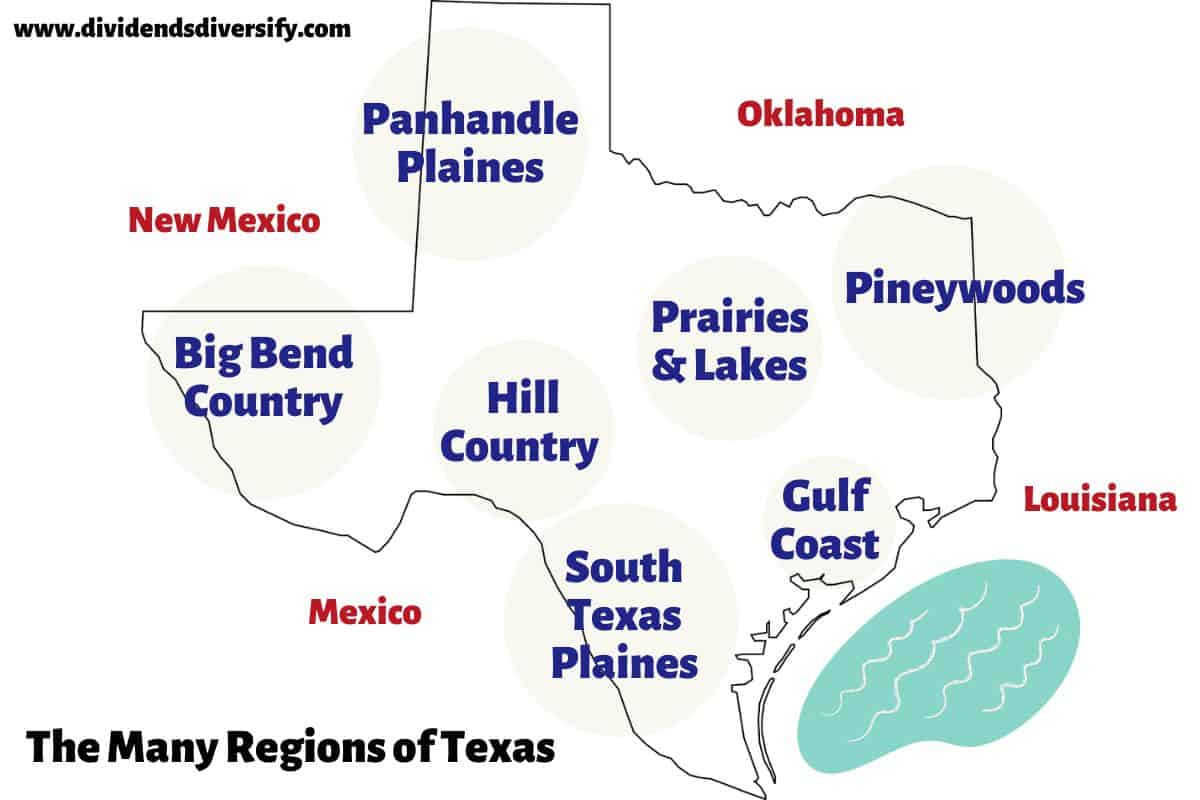 Not a fan of the big city? That's okay.
Plenty of less populated and rural areas are here to explore.
Why is that? Because, based on land area, this is the 2nd largest state in the nation, second only to Alaska.
So, consider the pros and cons of living in the Texas Hill Country. It has become a popular place for those retiring in Texas. In addition, the area offers many lower-cost, small, quaint towns.
Are you looking for a college scene? Try Waco. The city is home to Baylor University.
Want the Austin vibe without the bigger city hustle? Consider San Marcos, home to Texas State University.
Or travel a bit further southwest and find New Braunfels. This small river town is home to the Guadalupe River and the many outdoor recreational opportunities this location provides.
Next up, you will be glad to learn that this is a budget-friendly state to live in. So let's go a little deeper into this topic.
3. Reasonable Housing Prices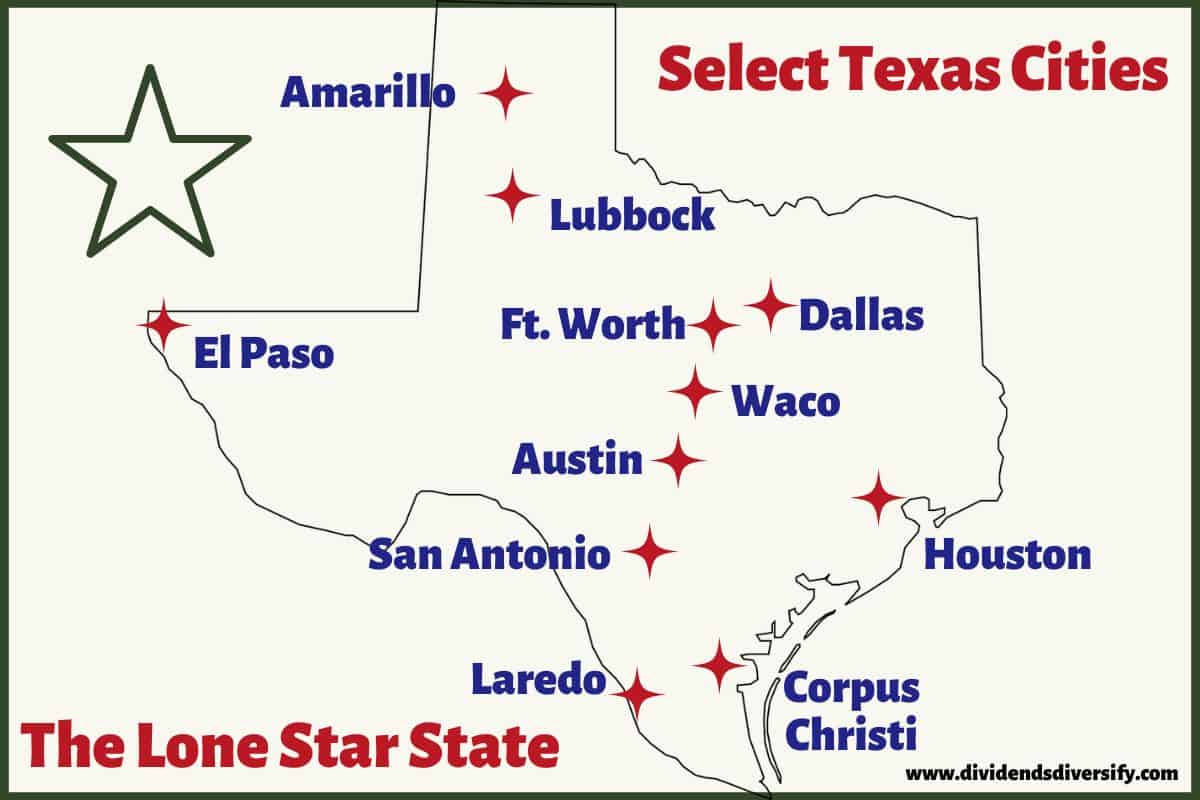 Like every state, where you choose to move will impact your budget. So, I can't say precisely how your expenses will line up.
However, we can take a look at some averages. Also, I can help you differentiate between the pricier areas versus the more affordable ones.
Overall, here is the good news. The state has reasonable housing prices.
For example, the median selling price of a home is nearly 14% less than the comparable national figure.
However, like many areas in the country, home prices have been appreciating here. That's good news for locals who already own and new residents who want to build home equity after moving.
Most Expensive Areas To Live In Texas
For those with more money, the following metropolitan areas have the most cities with the highest-priced homes (source: Stacker.com).
Dallas | Fort Worth | Arlington
Austin | Round Rock | Georgetown
San Antonio | New Braunfels
Less Expensive Areas To Move In Texas
On the other hand, there are plenty of less costly options for anyone willing to live outside the population centers. So do your homework to find an affordable spot with plenty to offer.
Thus, to save money, consider the following more affordable places to live in Texas:
Amarillo
Beaumont
Brownsville
El Paso
Galveston
Harlingen
Lewisville
McAllen
Temple
Waco
Wichita Falls
In the above cities and many others, median home prices are well below the comparable state figure.
Of course, home prices aren't your only expense. So, let's look at some other line items on your budget. Fortunately, I have more good news adding to the benefits of living in Texas.
4. Modest Cost Of Living In Texas
Texas has one of the top 15 lowest living costs of all states. Several expense areas contribute to the savings.
For example, here are the results of a recent study.
| | |
| --- | --- |
| Expense | % of US Average |
| Grocery | 90.3 |
| Housing | 84.7 |
| Utilities | 102.7 |
| Transportation | 92.4 |
| Health Care | 94.8 |
| Miscellaneous | 96.9 |
| Overall | 92.5 |
Cost of Living in Texas (Source: MERIC)
Most noteworthy from the table, only utility costs exceed the national average. So, it's easy to see in the table above that you can stretch your dollars farther in the Lone Star State!
I don't know about you, but I love saving money whenever possible.
To do so, we use Rakuten to save on our online purchases. It's free to use and easy to sign up. Plus, you get a $10 cashback bonus on your first purchase.
Why spend more if you don't have to? Sign up for Rakuten here.
You should know I'm a Certified Public Accountant, so I am focused on the financial pros and cons of living in Texas. Thus, I have several more topics about how moving to Texas can benefit your finances.
For example, after moving to Texas, you can leverage the robust economy, improve your educational status, get a great job, and position yourself for a higher income plus lower taxes.
Let's discuss these reasons for living in Texas next.
5. Robust Economy
According to the Texas Economic Development Corporation, Texas has the 9th largest world economy. In addition, the state has the second biggest economy in America, behind only the state of California.
However, the Texas economy has more to offer than just size. Business is booming for good reasons, including the following:
Availability of natural resources
Business-friendly policies
Fewer government regulations
Excellent geographic location
Large population base
Massive infrastructure
Skilled workforce
Strong asset protection laws
These factors contribute to a state with a productive and growing economy, providing substantial employment opportunities and an environment to help businesses achieve their goals.
6. Diverse Business Environment
For example, Austin has become another technology center in the United States, similar to Silicon Valley.
However, the state's economy is broad and deep beyond the growing tech sector. Other significant industries include the following:
Agriculture
Aerospace and defense
Construction
Education
Financial services
Healthcare
Leisure and hospitality
Manufacturing
Oil, gas, and energy
7. Plenty Of Jobs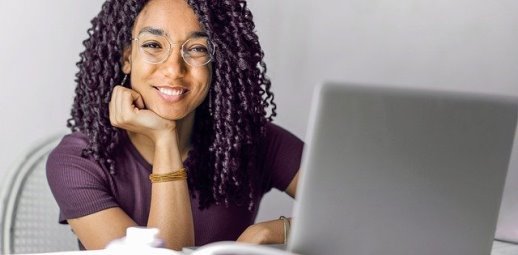 Furthermore, a strong and diverse economy means plenty of good jobs are available in this state.
Here's the bottom line. Whatever you do now to make a living or choose to do in the future, you can find your type of work in Texas.
For example, over 50 Fortune 500 companies are headquartered in the state. Some of the largest employers include the following companies and institutions:
Amazon
American Airlines
AT&T
BP
Boeing
Capital One
Charles Schwab
Dell
ExxonMobil
Facebook
JP Morgan Chase
Kubota
Lockheed Martin
MD Anderson Cancer Center
Merck
Occidental Petroleum
Southwest Airlines
Texas A&M University
Toyota
University of Texas
Of course, thousands of other companies employ millions of people throughout the state. So sharpen your resume, move to Texas, and get to work.
Resource: Improve your resume with MyPerfectResume
Most importantly, while the money flows in from your new job, you will love this next financial benefit of living in Texas.
8. Zero State Income Taxes After Moving To Texas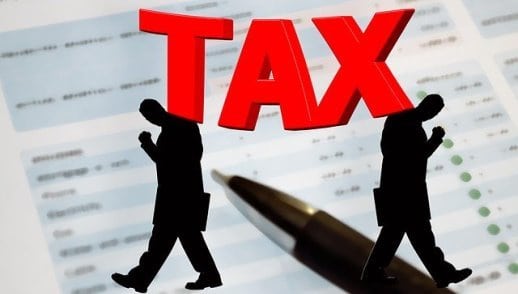 Okay, hold on to your hat. Because when it comes to income taxes, there is no need to guard your wallet.
That's because Texas charges no state income tax. That's right, zero.
Texas is just 1 of 9 states that do not have an income tax. On the other hand, I can rattle off several states with high state income tax rates.
So, take advantage of the business and job opportunities here. Make as much money as you want. Texas won't take any of it as an income tax.
Typically, not filing your home state's tax return annually is a terrible financial decision. But not in Texas.
There is no need to waste time and money preparing a STATE income tax return. It isn't required!
Is living in a state without income taxes vital to you? If yes, you should also consider the pros and cons of living in Florida.
Next, switching gears, let's talk about schools and education. These topics are also part of my list of reasons to live in Texas.
9. Good School Systems
Generally speaking, Texas students across public, private, and home school options have higher test scores than most other states. But to be fair and honest, WalletHub only ranks Texas in the middle of the pack of all states for its schools.
However, the quality of education varies significantly from city to city and district to district. So, families with school-age children must do their homework before choosing a place to settle down.
So, what gives? Why do I consider the Texas schools a pro?
Mainly because of the abundance of choice. As a result, there is no question in my mind that families that do the research and choose wisely can find the right school or school district to provide their kids with an excellent education.
10. Great Colleges And Universities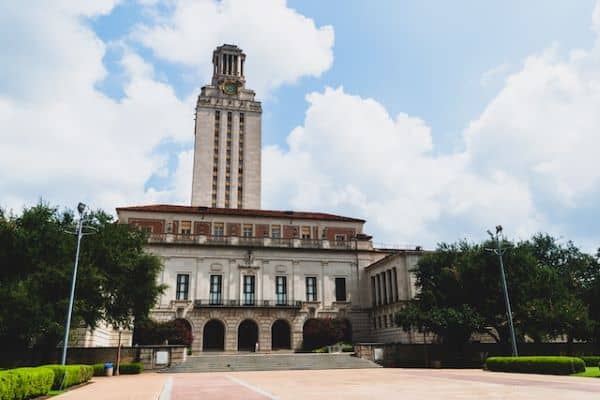 Sticking with the topic of learning, Texas stands out for its higher education options. Some of the best colleges and universities include the following:
Baylor University (Waco)
Rice University (Houston)
Southern Methodist University (Dallas)
Texas A&M University (College Station)
Texas Christian Unversity (Fort Worth)
University of Texas (Austin)
A Teacher's Perspective On Higher Education
But please allow me to interject my personal opinion.
First, having spent part of my career as a college teacher, I believe higher education is critical for getting ahead. Yet, far too many students and families get into debt for higher education with little to show for the time and money invested.
So, take advantage of the great higher education opportunities here. Just be smart about it.
Here's the good news.
According to U.S. News and World Report, Texas ranks 12th among all states for low debt at graduation.
It's your money, so make the most of it. No excuses because there are plenty of financial benefits to Texas living.
Next, let's discuss everyone's favorite topic, the weather.
11. Moving To Texas Pros And Cons: Mild Winters
You won't be able to enjoy all four traditional weather seasons in Texas. However, the good news is you can take a pass on winter weather living here.
Winter Weather In Texas
First, high temperatures are routinely above 50 degrees in the dead of winter. And often stretch into the low 70s.
Furthermore, low temperatures only rarely fall below freezing. Finally, snowfall is limited here during the winter.
But, of course, there are exceptions to every rule. At times, ice and snow can get a grip on the state.
I remember when the 2011 Super Bowl was held in Dallas. Unfortunately, the previous week's snow and ice storm subdued the pre-game festivities.
And as recently as 2021, Texas was hit with a terrible winter storm. But as I said, these examples are exceptions, not the norm.
Abundant Sunshine
Finally, if you enjoy the sunshine, you will love living here.
According to World Population Review, Texas gets the fourth most sun of any state in the country, bested only by Arizona, New Mexico, and Nevada.
Next, I want to point out that the state's sunshine and weather conditions create another one of the benefits of living in Texas.
12. Leadership In Renewable Energy
Texas is home to America's most significant wind and solar power sources.
For example, renewable energy accounts for nearly one-third of the state's electricity supply. Natural gas currently tops the list, but its lead is shrinking.
Yes, a state historically known for fossil fuel production is a leader in clean and renewable energy sources. Thus, the sun and the wind help power the state's robust economy, businesses, and homes.
Furthermore, the weather provides additional benefits. Specifically, getting out and about to have a great time is easy.
Doesn't it seem time to have some fun? If so, let's see what Texas can offer up for entertainment and recreation.
13. Abundant Outdoor Recreation Options
The great outdoors awaits you in the Texas State Park System. You and your family can discover over 80 parks, natural areas, historic sites, and visitor centers.
Reconnect with nature, escape the hustle of city life, get active, and enjoy the scenery.
Fun Outside After Moving To Texas – Things To Know
There's something here for every outdoor enthusiast, including the following:
Hiking
Rock climbing
Caving
Birding
Biking
Horseback riding
Sand sports
Picnicking
Fantastic State Parks Located In Texas
Here are several park highlights to increase your interest in moving to Texas for outdoor recreation.
Located in the Texas panhandle near Amarillo, Palo Duro Canyon State Park, is home to one of the nation's largest canyons.
Big Bend State Park is a jewel located in the southwest. Hit the 200+ miles of trails or stargaze in this International Dark Sky Park.
At Longhorn Cavern State Park, history and geology come together. So cool off on a fantastic cave tour on a hot summer day.
Dinosaur Valley State Park is just an hour from Fort Worth. It is an excellent place for kids to learn about dinosaurs and for outdoor adventurers to hike, bike, and camp.
In central Texas, you can climb the enormous dome known as Enchanted Rock at the Enchanted Rock State Natural Area.
Monahans Sandhills State Park near Midland-Odessa is just a tiny piece of the 200-square-mile sand dune field that extends into New Mexico. Visitors love sandboarding and sand surfing here.
But the fun doesn't end in the parks. So, let's check another form of recreation that's part of the Texas lifestyle.
14. Fun Festivals And Fairs
Each year, the state has many fairs and festivals. These events span everything from craft beer celebrations to art shows and all the rodeos you care to enjoy.
Here is a sampling from TravelMag's list of favorites:
Parades, a carnival, an airshow, fireworks, and live concerts highlight Washington's Birthday Celebrations in Laredo.
The Texas Hill Country celebrates the Kerrville Renaissance Festival, where all can experience fantasy and fun.
Brownsville's Charro Days commemorate the area's Mexican heritage.
The Prison City Film Festival in Huntsville features full-length films, shorts, documentaries, music videos, trailers, and special presentations.
Mardi Gras of Southeast Texas is one of the state's biggest and best music festivals hosted in Port Arthur.
Dallas hosts the North Texas Irish Festival featuring music, dance, food, drinks, and fun.
South by Southwest is a robust celebration of film, music, and comedy that spans nearly two weeks in Austin.
Next, we head back to Kerrville for the annual folk festival. People travel from all over to enjoy the beautiful music.
Artists come from across America to showcase their works in various styles at the Rockport Art Festival.
Enjoy authentic German food and craft beers at the Fort Worth Oktoberfest.
Austin City Limits Music Festival is one of the world's most significant live musical experiences.
Next, how about going to the stadium or hitting the couch for your favorite spectator sport? Your new life in Texas has all the options. Let's discuss your options.
15. Amateur And Professional Sports Teams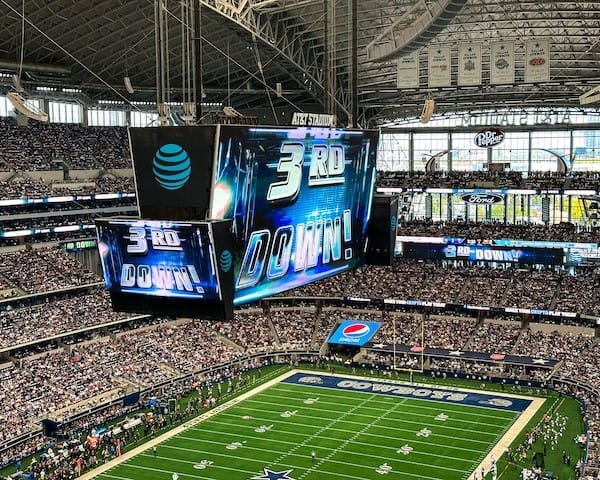 Pick your favorite sport and team, or watch them all. There is no denying that Texas is well-represented across the major professional sports leagues.
Here is what you have to choose from:
Football:
Dallas Cowboys
Houston Texans
Baseball:
Houston Astros
Texas Rangers
Basketball:
Dallas Mavericks
Houston Rockets
San Antonio Spurs
Hockey and Soccer:
Dallas Stars (NHL)
Dallas Burn (MLS)
In addition, residents have plenty of top-notch collegiate and high school sports to choose from. High school, college, and pro football are practically religion in Texas.
I don't know about you, but this outdoor recreation and entertainment have made me hungry. Fortunately, the food scene here is really good and one of the best things about living in Texas.
16. Tasty Barbecue And Regional Foods
Texas is well-known for its outstanding food. Meat, seafood, and everything in between will satisfy the heartiest of appetites.
Please allow me to break down a few of the highlights for you.
Texas Barbeque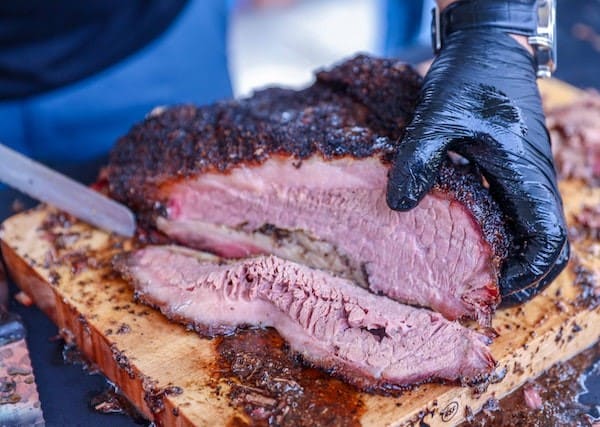 Unlike other regions where pork prevails on the smoker, beef is most common in traditional Texas barbecue. Juicy, melt-in-your-mouth brisket is the signature dish here.
However, you won't go wrong with the fall-off-the-bone ribs or spicy smoked sausages served with baked beans on the side.
Tex-Mex
Locals created Tex-Mex food in the Rio Grande Valley, the section of Texas closest to Mexico. Here, dishes like fajitas, chili, nachos, and refried beans came alive.
San Antonio restaurants popularized the food, gaining popularity as it traveled to Austin and other parts of the state.
Gulf Coast Seafood
The seafood here is a true delight, fresh from the Gulf of Mexico. Natives love redfish, char-grilled oysters, freshly caught tilefish, grouper, flounder, shrimp, and more.
Other Great Regional Foods
Other Texas food and drinks you should be on the lookout for as a new resident include:
Chicken fried steak
Queso
Frito pie
Chili con carne (no beans!)
Pecan pie
Sweat tea
Okay. One more of the good reasons to move to Texas. Then we will switch gears and focus on the cons.
17. Cultural And Ethnic Diversity
For anyone who likes to mix it up with people of different cultures, ethnic backgrounds, and ages, this may be your state to move to.
First, recent demographic data shows the racial makeup of Texas breaking down as follows:
| | |
| --- | --- |
| Race | % |
| Hispanic & Latino | 40.2 |
| Non-Hispanic white | 39.3 |
| Black | 11.6 |
| Asian | 5.1 |
| Native American | 1.5 |
| Other races | 2.4 |
Diverse Living in Texas (Source: Wikipedia)
Furthermore, age diversity is positive too.
Young people are moving to Texas to attend school and benefit from the strong economy.
Middle-aged Americans move to Texas for jobs and stay for the family-friendly nature of the state.
Finally, seniors seek the best of retirement living in Texas.
Okay. Take a deep breath.
That concludes the benefits of living in Texas. So next, we are ready for a few reasons not to move to Texas.
Better yet, I'm returning to everyone's favorite topic, the weather!
Yes, we know the winters here are easy to take. But what about other times of the year? Let's discuss it.
18. Summers In Texas Are Very Hot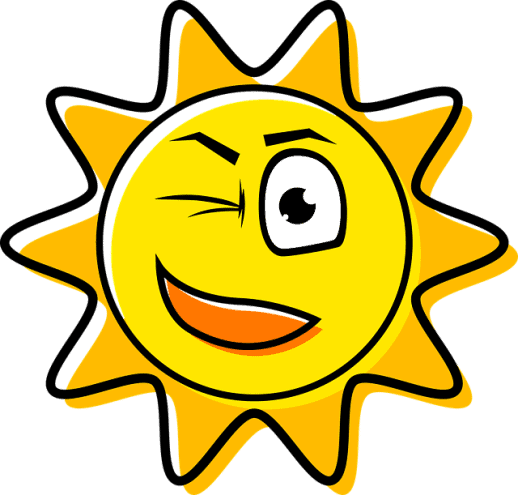 First, I'm not a fan of hot weather. However, my wife is from St. Louis, MO, and enjoys the heat.
Based on my experience, like in Texas, it also gets pretty hot in the midwest state of Missouri.
If it's 85 degrees and 100% humidity, it might as well be 20 below zero. Why? Because I'm not going outside if I don't have to.
But you have to take this state's good and bad together. Because those mild winters lead to hot and humid summers. Furthermore, the season stretches from May through September.
August is usually the hottest month. Highs routinely hit the 90s. Unfortunately, lows are only in the 70s.
Plus, there is plenty of humidity, especially in the eastern part of the state and the southern coastal areas.
So, if you are considering the pros and cons of moving to Texas, first decide how to beat the summer heat. Or, pick another state in which to live.
Beyond the summer extremes, living in Texas means you must be prepared for severe weather. So next, let's review the list of threats as part of today's moving to Texas, pros and cons.
19. Destructive Hurricanes
First, hurricanes are a risk on the Texas Gulf Coast. Furthermore, the hurricane season typically runs from June through November.
The state's shoreline is nearly 350 miles. It stretches from Brownsville at the southern tip of the state eastward to Port Arthur, bordering the neighboring state of Louisiana. Houston's massive population is sandwiched in between.
Since formal record-keeping began in 1851, Texas has been hit by the second most hurricanes, trailing only Florida.
Furthermore, hurricanes can travel up to 100 to 200 miles inland, meaning the impact can be widespread. Fortunately, however, once a hurricane moves inland, it weakens rapidly.
20. Tropical Storms And Cyclones
Tropical storms also make landfall along the Texas coastline. They are similar to hurricanes but characterized by lower wind speeds.
However, these storms are more frequent, and the high winds can trigger storm surges, torrential rainfall, and flooding.
According to Bankrate.com, coastal residents can expect an average of about three hurricanes or tropical storms to hit every four years.
As a result, you and your family should have an emergency preparedness and evacuation plan.
The severe weather scene isn't improving as we further consider your big question, should I move to Texas?
21. Dangerous Tornadoes
Once again, Texas has the dubious distinction of being hit by the 2nd most tornadoes in the country.
Mississippi had the most, and Alabama rounds out the top three. Bordering the Gulf Coast, these three states are part of "Dixie Alley," a tornado-prone area in the southeastern United States.
Dixie Alley experiences a later tornado season than the midwestern U.S. Thus, many Texas tornadoes occur in October and November.
Regionally, central and northeast Texas are more vulnerable to these wind storms, especially the Red River Valley of North Texas.
Unlike hurricanes and tropical cyclones, tornados occur with little warning. When you hear a tornado warning, move to a basement or interior hallway on the lowest level of your home.
Next, more weather-related reasons not to move to Texas.
22. Severe Thunderstorms And Lightning
There are periods of severe thunderstorms that can drench Texas.
Both early spring and fall are considered the rainy seasons. It is similar to many areas in the midwestern United States.
Although the risk of being struck by lightning is low, the health consequences are significant. And again, Texas is on record for the second most fatalities from lightning strikes. Florida has had the most.
Finally, given all the chances for severe weather, Texas is similar to Florida. Therefore, ensure you have good insurance and emergency plans in place after moving to Texas.
Suppose all of the possibilities for severe weather aren't enough. Then, unfortunately, I have a few more reasons not to live in Texas…
23. Pesky Insects
What does wet, warm weather mean? It means bugs and insects like living in Texas too.
Thumbtack, a home maintenance and improvement app, recently released a study ranking the buggiest cities in the U.S. Unfortunately, these three Texas cities made the top five:
Some other states that faired poorly in the study include Georgia, Florida, and Maryland. Four Florida cities ranked in the top 10.
Of course, bugs do not limit themselves to city living. They are everywhere in the state.
According to Terminix, the following pests are the most common:
Ants
Aphids
Mosquitoes
Chiggers
Scorpions
Kissing bugs
Cockroaches
The situation is no joke because many of these bugs carry diseases harmful to humans.
Thus, after moving to Texas, you should practice a little prevention. Specifically, run a home dehumidifier, eliminate standing water around your house, and keep windows without screens shut.
Okay. Now you know everybody loves Texas living, including the bugs.
However, popularity has a price tag. Let's talk about some of the impacts of urbanization created by more people moving to Texas.
24. Texas Is Experiencing Rapid Population Growth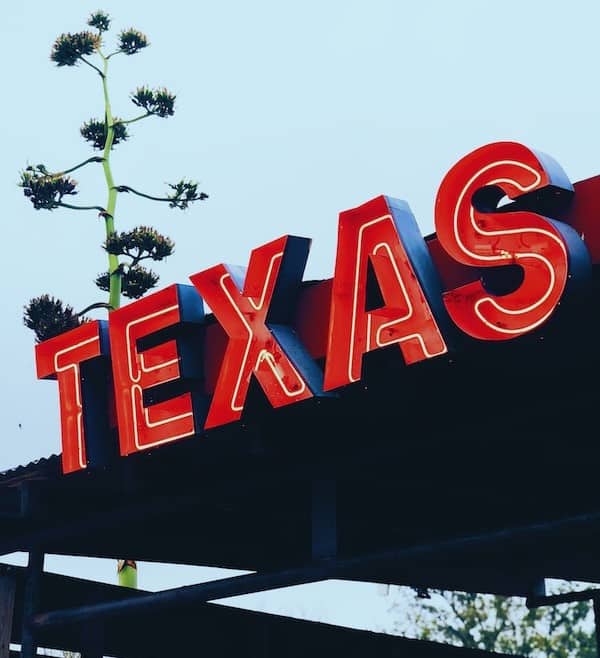 First, the state is already the most populated in the nation. According to census data, Texas has been taking on more new residents than any other state in the country.
Austin, in particular, has been impacted by the population explosion. A big driver is companies and well-known business executives relocating to the area.
CNN Business reported that dozens of companies relocated to Austin recently. Even Elon Musk announced he sold his California properties and moved to Texas.
Remote work opportunities have increased the trend since many new residents are no longer tied to a workplace. They have left crowded, expensive places like New York City and Chicago and are relocating to Texas.
Maybe this population surge isn't a big deal for new residents. But I know long-time locals feel the changes.
For example, how do you keep Austin weird when transplants move in from all over?
But Texas isn't alone. States like South Carolina, Idaho, and Montana in Big Sky Country have also dealt with the negative impacts of population growth in recent years.
Next, sticking with the growth theme, the expenses to support your Texas lifestyle are growing too. Please allow me to explain another one of the disadvantages of living in Texas.
25. The Cost Of Living In Texas Is Rising
Like many areas of the U.S., costs are increasing due to inflation. Population growth has also increased demand for homes, goods, and services. Worst of all, higher demand means higher prices for everything.
I still stand by my earlier points about reasonable home prices and the modest cost of living in Texas. However, the savings are less significant than they used to be.
Here are some facts to prove the cost of living in Texas is increasing.
First, according to Redfin's Texas housing market overview, the median selling price of homes has increased roughly 15% in the last two years.
Second, Forbes reports that the Dallas-Fort Worth-Arlington metro area and the Houston-Woodlands-Sugar Land metro area have experienced some of the highest inflation rates in the country.
Here's another one of the bad things about Texas.
26. Most People Need A Car After Moving To Texas
You will likely need a car here to enjoy Texas's many business, work, and recreational options. The cities are large and sprawling, and the state is even more so.
So, plan on owning an automobile unless you can pull off living, working, and recreating in a relatively confined geographic area.
For example, Forbes Advisor reports that Texas has the 11th highest rate of car ownership in the country. Specifically, 95% of households have at least one vehicle.
The big Texas cities have public transportation options to varying degrees. However, less than 2% of the population uses public transportation in the state.
Next, more people and more cars can only mean one thing, more traffic. It is another one of the cons of Texas living.
27. Texas Has Plenty of Traffic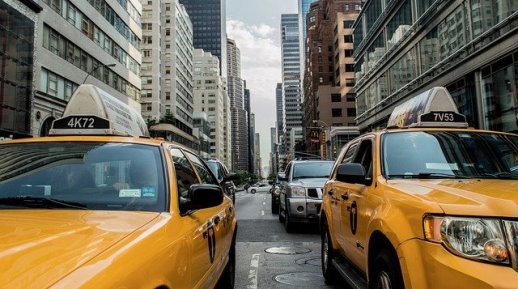 First, according to The Hill, three Texas cities rank in the top 25 for the most time commuters spend in their car. The cities are:
Furthermore, Interstate 35 is the primary road connecting the Dallas metropolitan area with Austin and San Antonio. It is very heavily traveled.
28. High Traffic Accident Rates
The issues on the roadways aren't limited to traffic congestion. Unfortunately, the state has a higher-than-normal rate of automobile accidents.
According to the Institute for Highway Safety (IIHS), the state leads the nation in fatal car accidents. So, slow down and be careful after moving to Texas.
Unfortunately, people tend to drive fast in the Lone Star state. I guess it's because there is so much land to cover. Thus, people feel the need to ramp up the speed.
Furthermore, the state's sheer size brings me to another one of the drawbacks of living in Texas.
29. Bigger Isn't Always Better
The state's massive footprint makes it time-consuming to get around.
On the one hand, there are many great things to explore throughout this state. On the other hand, plan on spending a significant amount of time in your car to experience everything the state offers.
Please allow me to provide several examples.
Choose to live in Amarillo. Then the nearest metropolitan area is Dallas-Fort Worth, more than 5 hours away.
Or, let's say you move to El Paso and want to take a family trip to Corpus Christi on the Texas Gulf Coast. Then you can plan on a 10-hour driving trip.
Finally, San Antonio is a popular destination. The city is home to The Alamo, the iconic River Walk, and much more.
Yet, San Antonio is four hours from Dallas and three hours from Houston. Throw in some rush hour traffic, and the travel time starts adding up.
For comparison, you can drive across the entire state of Rhode Island in less than an hour. However, doing so in Texas will take 14-16 hours, bathroom breaks included!
Okay. We are coming to the end of today's Texas pros and cons.
However, I have a few more to cover, so stick with me.
30. Some Areas In Texas Have High Crime Rates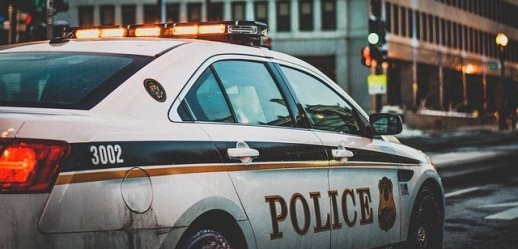 Like many of today's opinions, points, and facts about Texas, it's hard to generalize across the entire state, especially regarding your safety.
Some areas are very safe. While others are not.
Specifically, parts of the Houston metropolitan area, Beaumont, and Odessa, fall on the list of cities with higher than average high crime rates.
Furthermore, statistics show that Texas's violent crime and property crime rates are higher than the national average.
Unfortunately, looking at the state's neighbor to the west, New Mexico, crime doesn't get any better there.
But don't let crime deter you when considering reasons to move to Texas. Just be choosy when it comes to your location and neighborhood. For any move to Texas, be sure to do your due diligence.
On the other hand, are you set on a safer, low-crime state in the southwest? Then check out what Utah has to offer.
Next, let's stay with the safety theme and address another one of the possible reasons not to move to Texas.
31. Issues With Border Security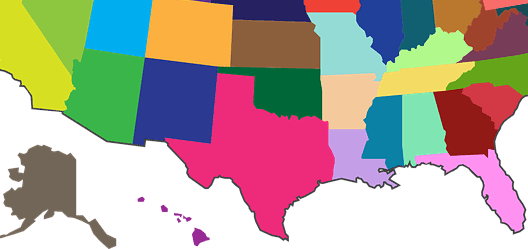 Texas and Mexico share 1,254 miles of common border. In addition, nearly 30 international bridges and border crossings formally join the neighboring countries.
Unfortunately, border security beyond the recognized crossing points has become a political football.
The following passage is from the Governor's office.
"Open-border policies have led to a humanitarian crisis at the state's southern border. In addition, record levels of illegal immigrants, drugs, and contraband enter Texas daily." Furthermore, "This influx is depleting local law enforcement officials' resources on the border, leading to communities that do not feel safe."
32. Partisan Politics
Overall, Texas is a politically conservative state. Although, people with a liberal orientation haven't hesitated to move here.
Border security is just the tip of the iceberg regarding local political differences. As reported by KXAN, other hot-button issues based on a University of Texas at Tyler poll include:
Economy
Inflation
Reproductive rights
Education
Restricting abortion
Reducing crime
Electric grid
Climate change
Gun rights
Immigration
So, get ready to join the debate after moving to Texas. However, you might not always be surrounded by like-minded people.
A few issues with Texas living may put a squeeze on a tight budget. Let's cover these areas next before I wrap up.
33. High Property Taxes
Whether you own a home and pay property taxes directly or rent, the property tax bill still comes out of your pocket.
Your real estate tax bill will be a function of two things. First, the tax rate. Second, the assessed value of your property.
Here is the bad news. According to WalletHub, the average property tax rate here is one of the highest in the country.
However, as we know, home values fall below national averages. So, property taxes on a median-priced home come in as one of the highest 15 states in the nation.
If the mild Texas winters and abundant land appeal to you. But, you want low property taxes. Then, you might want to consider settling down in Arkansas.
Are you still interested in renting or buying a property in Texas? Either way, your landlord or lender will review your credit score.
So, keep a close eye on your credit score. You can do so for free with Credit Karma. Make your score the best it can be!
Here's another item for your moving to Texas things to know list.
34. Aggressive Sales Taxes
State sales taxes are high. There is no question about this being one of the cons of moving to Texas.
First, the overall state rate is 6.25 percent. Furthermore, local governments may impose sales and use tax of up to an additional 2 percent.
Therefore, the state has a total maximum combined sales and use tax rate is 8.25 percent.
The total sale tax rate is high. But not as high as the state's neighbor to the north, Oklahoma. Residents living in Oklahoma pay sales taxes ranging from 8% to as high as 11%.
Think about that. Buy a $30,000 car. And potentially tack on another 10% or $3,000 in sales taxes.
Ouch! Sales tax is a big financial hit here on anything you buy, especially when you are trying to save money.
Here's yet another financial reason not to move to Texas. Then, I will wrap up.
35. Limited Access To Affordable Health Care
First, there are many fine healthcare institutions in Texas. On the other hand, the state ranks near the bottom of all states regarding access to and affordability of health care.
Access to healthcare can be difficult in remote, rural areas of the state. Furthermore, Texas has a large percentage of residents that do not have health care insurance.
This might not be a problem for everyone moving to Texas. For example, let's say you are young and healthy, have employer-sponsored health insurance, and relocate to one of the larger cities. Absent an unforeseen health issue, you should be fine.
On the other hand, I wouldn't risk it if I were you. Thus, I recommend securing adequate healthcare insurance for you and your family before you move to Texas.
Okay. That concludes the pros and cons of living in Texas. So, please allow me to offer some parting thoughts and a summary before you go.
Related reading: Ranking the 10 Best States for Your Next Move
Wrap-Up: Pros And Cons Of Living In Texas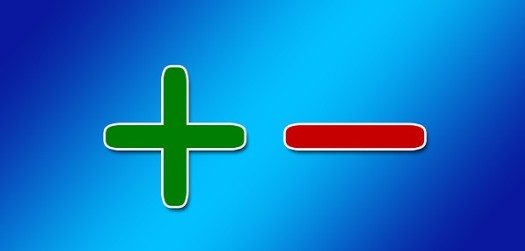 Whether you are a young professional getting a start in life, a senior looking to make the most of your retirement living, or anyone in between, Texas, the Lone Star State, has much to offer.
Having spent a fair amount of time in the great state of Texas, I admit I am slightly biased. My adventures include numerous business trips to Dallas and Houston. Also, fun vacation getaways to San Antonio and Austin.
Furthermore, my brother lived in Houston for several years. Thus I had the opportunity to visit and live like a local. Plus, get his views for this article.
So, I naturally lean toward the "pro" side of Texas living. However, I hope you can see that I have dug in and done much research to remove any doubt.
But be sure to do your homework, and you will likely live happily in Texas for many years.
Finally, here is a summary of the pros and cons of living in Texas discussed in this article. Specifically, what Texas is known for.
Good Reasons To Move To Texas
Big city living
Small town lifestyles
Reasonable housing prices
A modest cost of living
Robust economy
Diverse business environment
Plenty of jobs
Zero state income taxes
Good school systems
Great colleges and universities
Mild winter climate
Leadership in renewable energy
Outdoor recreation
Festival and fairs
Lots of sports
Tasty food
Cultural and ethnic diversity
Reasons Not To Move To Texas
Hot summers
Destructive hurricanes
Tropical storms
Dangerous tornadoes
Thunderstorms and lightning
Pesky insects
Population growth
A rising cost of living
Cars required
Traffic congestion
High traffic accident rates
Bigger isn't always better
Higher crime in some areas
Border security
Partisan politics
High property taxes
Aggressive sales taxes
Access to healthcare
More Reading About Where To Move And Why
Best Resources To Keep Your Money In Order- Before & After The Big Move To Texas
Throughout the article, I mentioned several of my favorite personal finance resources. These tools are great for saving and managing money before, during, and after your move to Texas or anywhere you choose to settle down.
Best of all, they are all free to sign up and use. I have summarized them here for your convenience.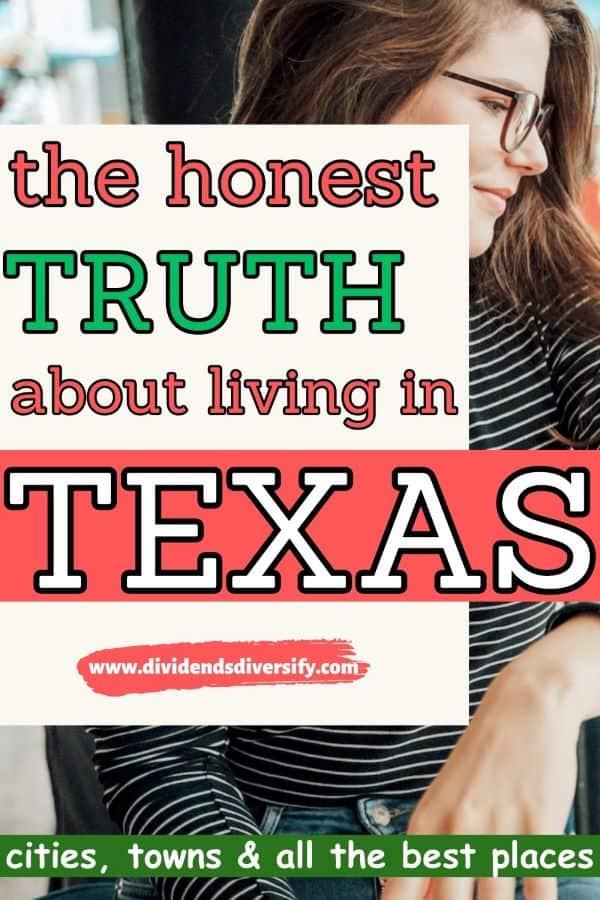 Author Bio: Tom Scott founded the consulting and coaching firm Dividends Diversify, LLC. He leverages his expertise and decades of experience in goal setting, relocation assistance, and investing for long-term wealth to help clients reach their full potential.
The Pros And Cons Of Living In Texas Fully Explained