A Full Explanation Of Why Everyone Is Moving To Tennessee
If you have been asking yourself this question: why are people moving to Tennessee?
Then you have found the right place for the answers.
Because the top 10 reasons why so many people are moving to Tennessee is today's topic.
So, with that brief introduction taken care of. Now it's time to get on the move.
And we are moving to "The Volunteer State"…
10 Reasons Why People Are Moving To Tennessee
Why are so many people moving to Tennessee? Well, just look at the following reasons:
Great cities and towns to live in
A strong economy and job opportunities
The modest cost of living
No state income taxes
Low property tax rates
Great music scene
Access to scenic outdoor settings
4 seasons and mild winters
Good food
Close to everything
This group represents our top 10 list of reasons why people are moving to Tennessee. Of course, Tennessee living isn't for everyone. However, most residents like it here.
A little later, I will go through each of these moving to Tennessee informational points in greater detail. But first, let me address some important thoughts for you concerning "why move to Tennessee."
Doing so by answering the following essential question. Why is everyone moving to Tennessee? Let's discuss it.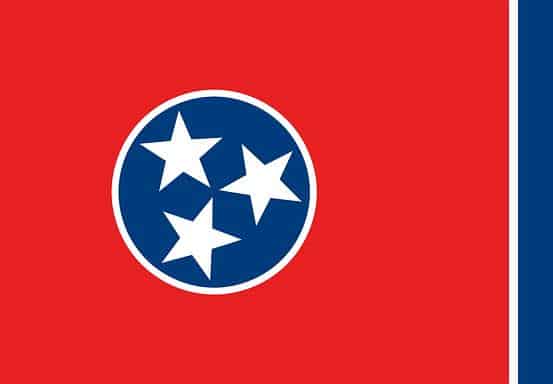 Disclosure: At no cost to you, I may get commissions for purchases made through links in this post.
Why Are People Moving To Tennessee?
People are moving to Tennessee because the state addresses essential lifestyle factors. For example, the state has a strong economy with great jobs, economic opportunities, a modest cost of living, and low taxes. Couple these reasons with its convenient location, and that's why live in Tennessee.
Next, let's dig a little deeper.
More Reasons To Live In Tennessee
Thus, many people move to Tennessee for jobs and to improve their financial situation.
However, life is not all about work and money. Most of us want to enjoy our favorite forms of leisure and recreation.
And here too, this state will not disappoint you. For example…
The state is centrally located for travelers that want or need to get away. First, eastern Tennessee is known for its convenient access to the Appalachian Mountains for outdoor enthusiasts.
Then, for live music lovers, Memphis has a rich history in blues and rock and roll. And Nashville is called "The Music City" for a good reason.
Also, the food is great especially if you like barbeque. Or other southern favorites.
And finally, the climate is mild. So you can get out and about to enjoy all this state has to offer.
So, what do all of these reasons to move to Tennessee mean? Allow me to explain.
Are People Moving To Tennessee?
It means people are moving here to live in The Volunteer State.
For example, according to the latest 10-year census data, the state's population increased by nearly 9%. One of the highest state population growth rates in the country.
Furthermore, the population growth trend has accelerated during more recent years.
Okay. Now we know people are moving to this state and why.
Why Are So Many People Moving To Tennessee (10 Reasons Fully Explained)
With those highlights in mind. Next, let's examine today's 10 reasons to move to Tennessee vs. other states in the country.
1. Great Cities And Towns To Live In
First of all, Tennessee has some of the best places to live.
Let's consider the 5 largest cities based on population and some other smaller towns too.
Nashville
Nashville is the state capital. And the largest city in the state.
It is located in the heart of middle Tennessee. And known for its robust nightlife.
Called "The Music City." Also, "The Capital of Country Music."
You should be able to find your groove in Nashville!
Memphis
Next up, Memphis. A big city offering a low cost of living.
Located in the southwest corner of the state. It is a place for good barbeque and hot blues music.
Knoxville
Then we have Knoxville. Home to the University of Tennessee. And its flagship campus.
Where residents love being close to the Great Smoky Mountains National Park. One of the most popular National Parks in the country.
But don't forget about the arts, festivals, college vibe, and food scene here since they all have found their place in Knoxville.
Chattanooga
In the southeastern region of the state, not far from North Carolina. We have the charming city of Chattanooga.
Known as "Gig City." Because of the superfast internet connectivity provided to homes and businesses.
Lately, "Chatt" has been attracting many young people to town.
Partly due to the large number of tech firms and small business startups located here. Plus the city offers a beautiful and scenic area to enjoy the outdoors.
Clarksville
Finally, think about moving to Clarksville. Right across the border from Kentucky.
Clarksville is the 5th most populated city. However, it's not that big.
Since the city still has a pleasant small-town feel. With a youthful vibe
Plus, it is home to the Fort Campbell Military Base. In addition to Austin Peay University.
Of course, you don't have to move to one of the largest cities. There are plenty of smaller towns in Tennessee too.
Some of the options…
Johnson City
How about giving Johnson City a try? It may be the hidden gem on this list.
Being part of what is known as the tri-cities area. Located in the northeast corner of the state.
Residents enjoy Johnson City for its small-town appeal. And proximity to the Appalachian Mountains.
Cookeville
Also, consider Cookeville. Known as one of the best places to retire.
The town boasts an arts and culture scene rivaling bigger cities without losing its small-town appeal.
Franklin
Then we have Franklin, a popular but pricey suburb of Nashville.
Stay local and enjoy the historic downtown square with a Main Street full of shops, restaurants, and historic buildings.
Or hop in the car for a short drive and head to Nashville for all the capital city offers.
Murfreesboro
If Nashville and Franklin are out of your price range, consider moving to Murfreesboro.
Based on population Murfreesboro is the largest suburb of Music City with about 160,000 residents located just 35 miles to the southeast of the downtown.
This family-friendly town is rich in American Civil War history and has excellent public schools. Finally, Middle Tennessee State University is a big part of the community enrolling more than 20,000 students yearly.
Maryville And Oak Ridge
Maryville is a smaller town just outside the Knoxville metropolitan area and similar in many respects to Oak Ridge.
They are both known to be quaint and family-friendly offering a moderate cost of living, minimal crime, and good schools.
Rural Living In Tennessee
Finally, if farmland in a rural area is what you prefer, the state can deliver on that desire too.
So, check out the farmland investment opportunities the region offers.
Why move to Tennessee, including any of these cities and towns?
How about this reason #2…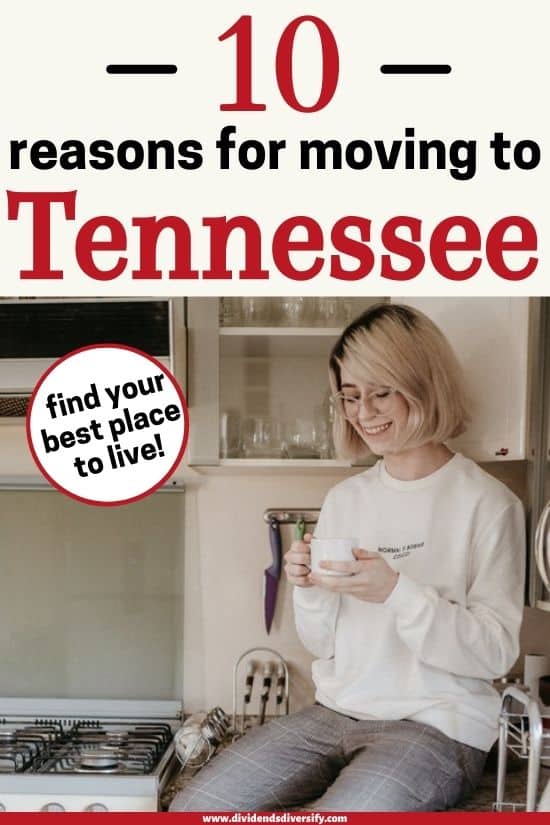 2. Strong Economy And Job Opportunities
Based on economic output, Tennessee is one of the top 20 states in the country.
According to the Nashville Business Journal, Nashville has one of the fastest-growing economies of any metropolitan area in the United States.
Chattanooga has become a hub for technology and other types of business startups.
Eastern Tennessee thrives on tourism, and Memphis is the global shipping giant FedEx headquarters.
All of these factors add up to a low unemployment rate. And a diverse base of employers for job seekers.
Next, the third of today's 10 reasons to move to Tennessee.
3. Modest Cost Of Living
Do your homework. And you can find plenty of cheap areas in Tennessee to live. To get the most value for your hard-earned dollars.
First, the state's cost of living is less than the average of all states in America. Your savings will come from groceries, utilities, and transportation.
And Tennessee living is easy on your budget due to the most important line item, housing. The median price of a home here is significantly less than the national average.
Unfortunately, the state's popularity has pushed up real estate prices in the last year or two. But it's still affordable when compared to other states in the country.
Then save a little more money by signing up for the cashback app from Rakuten. To pay less on all of your online purchases. Including Amazon.
Speaking of Amazon, Nashville is home to the company's "Operations Center of Excellence." This business has brought thousands of new jobs to the area.
Next, there's the benefit of the state's tax laws. So, in case you are thinking, "why should I move to Tennessee?" You will find that state taxes are another outstanding reason.
4. No State Income Taxes
Tennessee is a state that does not charge residents an income tax.
This means all earnings from your job, social security, and withdrawals from retirement accounts are free from state income tax.
Leaving more of that money where it belongs. In your pocket!
Why is everyone moving to Tennessee? Perhaps it is because of additional good news on taxes.
Specifically, real estate taxes. Let's discuss this important topic about Tennessee next.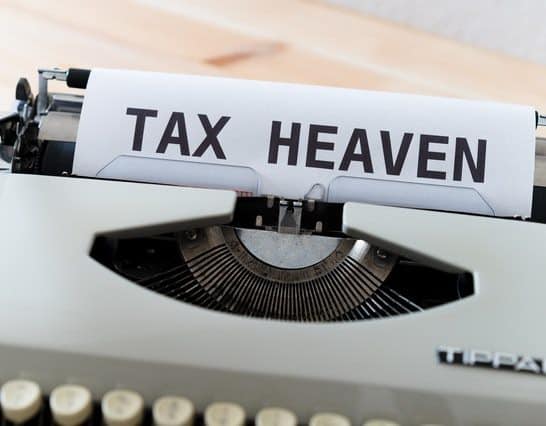 5. Low Property Tax Rates
When it comes to property taxes. Also known as real estate taxes. Owning a home in Tennessee is a good deal.
Since property taxes on a median-priced home come in as one of the lowest 10 rates of all states in the nation!
But after moving to a good city in the Volunteer State. It's not all work and no play.
Thus, why move to Tennessee? Simply put, because of the recreation and entertainment options…
6. Great Music Scene
The state is especially well-known for blues music and country music.
Beale Street is located in downtown Memphis. Some consider it the place where the blues got its start.
Then there is the Grand Ole Opry in Nashville. A major location for the country music recording industry.
Don't forget that Memphis also has strong roots in Rock n Roll. The king of rock and roll, Elvis Presley called the city home.
Visitors can still check out his house and property. Known as Graceland.
Finally, there is Dolly Parton who was born in eastern Tennessee. Near her Dollywood theme park.
Dolly was inducted into the Country Music Hall of Fame. Adding to the state's musical history.
Moving right along and continuing to address the question of the day:
Why are people moving to Tennessee?
Here is another reason for you.
7. Access To Scenic Outdoor Settings
Tennessee is a state known for its natural beauty since there are so many scenic places to explore.
There are so many, I will only mention a few. With these select outdoor gems spread throughout and highlighting the state's amazing features…
Appalachian Trail
Big Ridge State Park
Cumberland Trail
Great Smoky Mountains National Park
Shelby Farms Park
Tennessee River Gorge
Here's another reason people want to move to Tennessee…
8. Four Seasons And Mild Winters
In most areas of the state, new residents and old ones too. Enjoy the changing of the four seasons.
But unless you head to the higher elevations of eastern Tennessee. You can take a pass on harsh winter weather.
During winter, it's common to see high temperatures rise into the 50s. And lows fall only to about freezing.
Furthermore, snowfall is limited. Other than in the mountains.
Why are so many people moving to Tennessee? Well, the food is another reason.
9. Good Food
Tennessee is certainly known for its amazing barbeque.
And especially in Memphis, you should try the dry rub barbeque. Made famous by Charlie Vergos' Rendezvous restaurant.
Versus the wet-style barbeque with a sweet or tangy red sauce. Either way, you can't go wrong.
From the big names in barbeque restaurants like Interstate Barbeque and the Rendezvous.
To the small barbeque joints that you have never heard of. Tennessee barbeque is one of the best.
Also, don't forget about some of the other classic Tennessee foods. Such as country ham, fried chicken, meat and three, banana pudding, and pecan pie.
Have you had your fill yet? Not so fast. There's a little more…
Why is everyone moving to Tennessee? Here's my final reason…
10. Close To Everything
When you need to get out of town, and we all do from time to time.
Tennessee residents benefit from its central location.
Depending on where you choose to reside. A half days drive can put you on the beaches of the Gulf Coast. Or exploring the state of South Carolina and its shoreline on the Atlantic coast.
There is easy access to larger cities. Atlanta, Georgia is just a few hours away as is the North Carolina city of Charlotte.
Finally, major international airports are located in Memphis and Nashville. So, you can get anywhere you want to go in a hurry.
Okay. That completes the 10 reasons people are moving to Tennessee.
Let's recap…
Why Are People Moving To Tennessee?
People are moving to Tennessee and retiring in Tennessee because the state addresses the main factors people look for when choosing a new place to live.
Specifically, here are 10 reasons to move to Tennessee:
Great cities and towns to live in
A strong economy and job opportunities
The modest cost of living
No state income taxes
Low property tax rates
Great music scene
Access to scenic outdoor settings
4 seasons and mild winters
Good food
Close to everything
Maybe you should make the state your next destination.
On the other hand, are there some reasons not to move to Tennessee? Sure there are.
But I think the good outweighs the bad. Most importantly, few people regret moving to Tennessee.
More Reading About Moving To Tennessee And Beyond
Tools To Assist In Your Move To Tennessee (or anywhere)
I mentioned a couple of tips and tools in the article. They are summarized here for your convenience.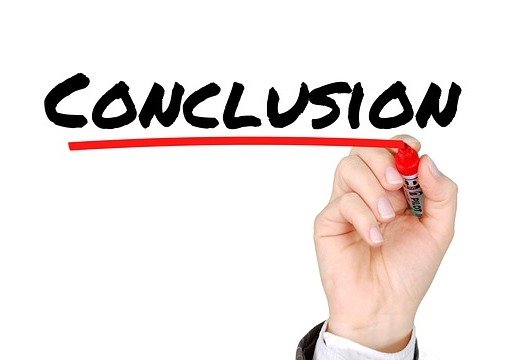 Author Bio, Disclosure, & Disclaimer: Please join me (Tom) as I try to achieve my goals, find my next place to live, and make the most of my money. However, I am not a licensed investment adviser, financial counselor, real estate agent, or tax professional. Instead, I'm a 50-something-year-old, early retired CPA, finance professional, and business school teacher with 40+ years of DIY dividend investing experience. I'm here only to share my thoughts about essential topics for success. As a result, nothing published on this site should be considered individual investment, financial, tax, or real estate advice. This site's only purpose is general information & entertainment. Thus, neither I nor Dividends Diversify can be held liable for losses suffered by any party because of the information published on this website. Finally, all written content is the property of Dividends Diversify LLC. Unauthorized publication elsewhere is strictly prohibited.
Why Everyone Is Moving To Tennessee Explained