Things To Know Before Moving To Illinois
I'd like to discuss the pros and cons of living in Illinois today.
We will cover the good. Meaning the benefits of living in Illinois.
And the bad. Specifically, some reasons not to move to Illinois in the first place.
In case you are interested in living in Chicago. Or, elsewhere in what is known as "The Land of Lincoln".
So, let's not delay. And get on with the living in Illinois pros and cons right away…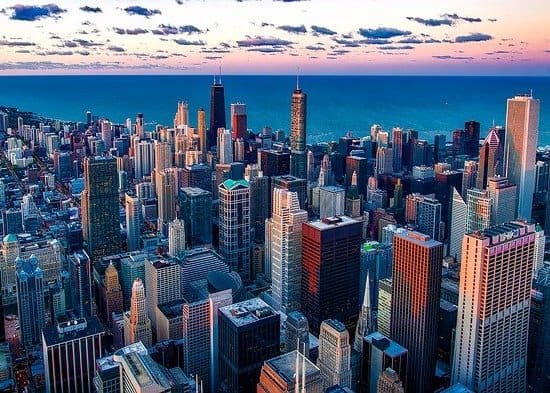 Disclosure: At no cost to you, I may get commissions for purchases made through links in this post.
Pros And Cons Of Living In Illinois
Here are my top 10 pros and cons of Illinois. For your immediate consideration…
Easy access to Chicago
Considerable economic advantages
Lots of sports teams to follow
Great food
Many things to see and do
Harsh winter weather
Heavy tax burden
Bad traffic
High crime rates
People are leaving the state
I will go through each of these pros and cons of moving to Illinois in just a bit.
But first, I'm sure you are seeking an answer to an important question.
So, let me try and address it. Specifically…
Is Illinois A Good Place To Live?
Typically, I consider most of the 50 states in this country to be good places to settle down. And keep a positive attitude about it.
After all, this is the United States. One of the most dynamic countries in the world.
Full of many benefits, freedoms, and privileges. That some people can only dream about.
That said. I'm on the fence about Illinois life.
Even though the state has some great things to offer. I can't give it my full vote of confidence.
Here's why I say this…
Reason To Live In Illinois
Don't take me the wrong way here. Since there are many advantages of living in Illinois.
First of all, the state has a large, vibrant, and diverse economy.
Giving residents access to jobs. And providing for a competitive Illinois cost of living. Versus other states.
Furthermore, whether you choose to live in the Chicago metropolitan area. Or, decide another area of the state is better for your situation.
You always have close access to a world-class city. And business center. That being Chicago.
With the culture, vibe, public transportation system, sporting events, and dramatic features. That only a city of its stature can offer.
Finally, in Chicago and elsewhere in the state. You have tasty foods, good music, amazing architecture, and the changing seasons.
All to keep you entertained. And on your toes.
What's more, it is all based in a convenient Midwest location. That makes it easy to escape when you need to. And travel to interesting places both near and far.
Gosh. That sounds like a ringing endorsement. Doesn't it?
Well, not so fast. Because an article about the pros and cons of living in Illinois would not be complete.
Without addressing some reasons to move out of Illinois. In case you are already here.
Which, by the way, are the same reasons. That should keep you from moving to the state in the first place.
Such as…
Reason Not To Live In Illinois
First of all the weather isn't that great.
Winters can be very cold. And have plenty of snow.
Experiencing the four weather seasons is nice. But spring through fall brings a less than the ideal number of nice days.
Since many of them are cloudy, rainy, windy, too hot, or too humid.
Furthermore, the tax burden placed on residents here is very bad. It includes high-income taxes, property, and sales taxes.
I call it a triple tax play. Because there are no breaks from the tax authorities.
Finally, traffic is heavy. And not just in Chicago.
While crime and civil unrest. They have been on the rise.
What does it all mean? People are voting with their feet and leaving Illinois in big numbers. For better places to live.
And a declining population. Is not a good sign.
Okay. With those highlights about Illinois living taken care of. It's time for what you have been waiting for.
Specifically, a detailed review of living in Illinois pros and cons. Let's do it…
Easy Access to Chicago
Whether you choose to live in the Chicago metropolitan area. Or, anywhere in "The Prarie State".
You have easy access to the state's big city. By auto, rail, or plane.
Certainly, Chicago has a lot to offer. And deserves an article of its own. Remember too, there are no other large cities in this state.
But for today, this article is about the pros and cons of living in Illinois. Of which Chicago is just one small, but very important topic.
So, allow me to summarize some of the benefits of having access to a world-class city in this state. Whether you choose to live there or not.
15 Benefits Of Living In Chicago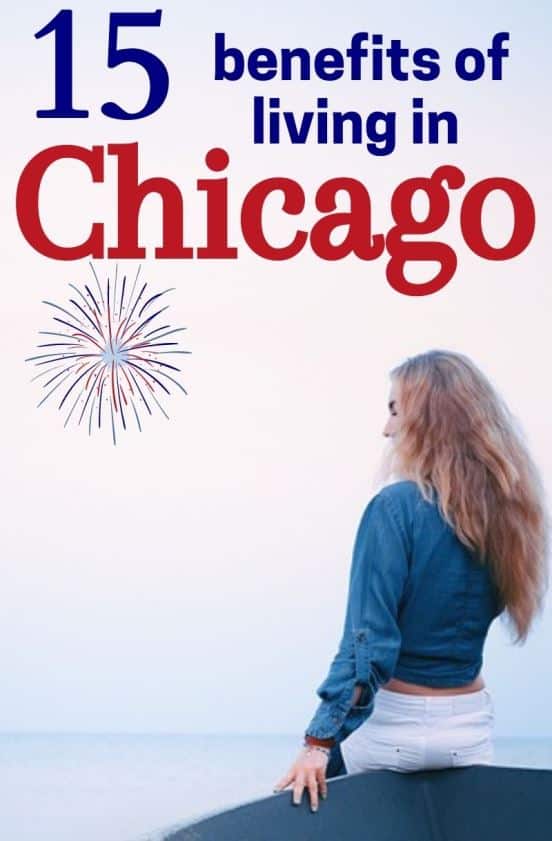 To do so, I will summarize with a few bullet points about the positives of living in Chicago…
Good-hearted hard-working people
Plenty of cultural activities
Great food scene
Vast racial and ethnic diversity
Diverse neighborhoods to explore
Close access to O'Hare International Airport
Robust public transportation system
Rabid sports culture
Amazing architecture
Beautiful Lake Michigan shoreline
Easy to navigate grid system
World-class shopping
Dozens of festivals and street fairs
Many jobs in a massive economy
Cost of living
Most noteworthy, the cost of living in Chicago is reasonable too. No, I'm not saying it's cheap. Because it certainly is not.
What I'm saying is that on a relative basis. Comparing this big Illinois city to other major U.S. metropolitan areas.
Such as New York City and Los Angeles. You will find the Chicago living costs are quite competitive.
Okay. Enough about Chicago.
Let's keep addressing the other perks of living in Illinois…
Considerable Economic Advantages
Whether your focus is on making money. Saving money. Or, both.
There are some good things about Illinois. That can help you in these areas…
Job Opportunities And The Economy
This state has one of the largest economies in the country. Trailing only the largest state that is California. As well as Texas, New York, and Florida.
Also, it is one of the most diversified economies in the world.
From the many Fortune 500 companies based here. To the thousands of small to mid-sized businesses.
Some of which have been operating for nearly 200 years.
Thus, the state is a hub for:
Manufacturing
Machinery
Food processing
Transportation
Financial services
Agriculture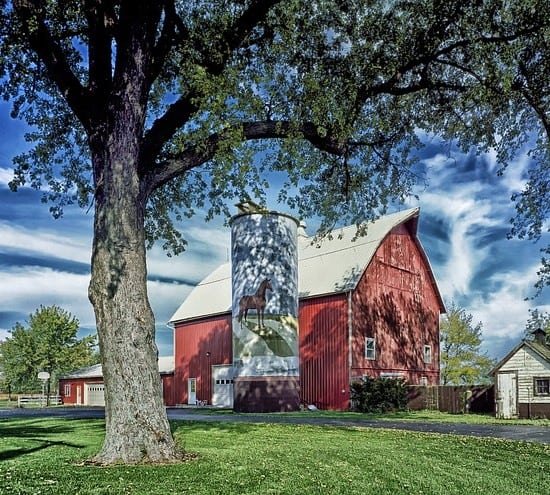 Chicago business activities may get the headlines. But, 75% of this state's land is dedicated to agriculture. Mainly corn, soybeans, and livestock.
So if farming, farmland, or livestock are your interest. Then Illinois is a good place to live.
But finding good work isn't the only way Illinois can help your pocketbook. Here's why I say that…
Cost Of Living In Illinois
Using the statistics from BestPlaces.net. Here is how the average cost of living in Illinois stacks up.
First, the overall cost of living index is about 7% lower than the national average.
Housing prices are about 20% less. Versus the rest of the country.
While groceries, utilities, and health care costs all run 3-5% below national averages.
But understand, Chicago is included in the averages. Making them higher.
So, if you choose to live the central or southern Illinois lifestyle. You will find this to be one of the best states for low-cost living.
Furthermore, if you are still trying to shave a few dollars out of your budget. To afford a move to Illinois.
Then allow me to offer a few more tips…
Ways To Save More Money Living In Illinois (or anywhere)
First of all, maintain a high credit score.
So you can get the best deal on a mortgage. Or, that new rental lease in Illinois.
You can check your score for FREE. Using Credit Karma. Then make it the highest it can be.
On the other hand, you might be ready to buy a home. Since, as you know, they are quite affordable. Especially in central and southern Illinois.
If so, shop for the best mortgage rates online.
Next, get cashback on all of your online purchases.
By signing up for Rakuten. A cash rebate app. Where you can earn cash rebates. Even on your Amazon deliveries.
And for a limited time, Rakuten even throws you 10 dollars just for coming on board and making your first purchase.
Best Way To Manage Your Money Living In Illinois (or anywhere)
Last but not least. It is important to get a handle on all of your finances.
When considering the moving to Illinois pros and cons. Or anyplace you choose to move, for that matter.
Whether preparing a budget. Just checking your accounts online. Or, managing your investments.
Do these tasks quickly and for FREE. By using the online tool from Empower.
Because Empower saves time and makes managing your money less of a chore.
Don't miss out. Since all of these tips and tools work anywhere you decide to live!
And they are all FREE to sign up and use.
So don't delay. Start saving and getting your finances in order. Right now, before your big move.
So you don't have any surprises down the road.
Okay. Enough about money. But, we are far from done on this journey.
Because we are just getting warmed up. So, the pros and cons of living in Illinois must go on…
Lots Of Sports Teams To Follow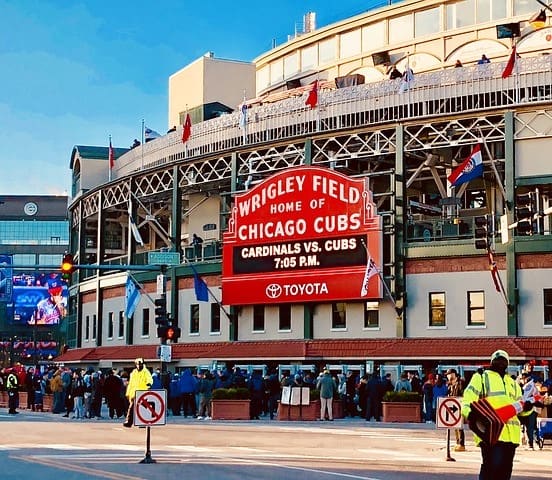 This state has great sports culture. Since residents love to follow and root for their favorite teams.
There are so many options. For example, the major professional teams include:
Cubs baseball
White Sox baseball
Bears football
Blackhawks hockey
Bulls basketball
Sky basketball
Fire soccer
And don't forget about college sports. Where both the University of Illinois and Northwestern University compete. In the highly competitive Big Ten conference.
They are great universities. If you are looking for a good school for you or your kids.
Up next. Are you ready for something to eat?
If yes, that's good. Since the food is another one of the best things about Illinois.
Great Food
Certainly, Chicago has a food and restaurant scene that holds its own. Having great chefs accommodating the most sophisticated palates. Also, ethnic influences from around the world.
On the other hand, if you are just looking for some good comfort foods. Then the entire state of Illinois has that covered.
Some popular items include:
Italian beef sandwiches
Horseshoe sandwiches
Breaded pork tenderloin cutlet
Deep dish pizza
Greek gyros
Chicago style hotdogs
Polish sausage
Pierogies
After you have eaten your fill. Perhaps you will be looking for something interesting to do.
That's next. And it is another one of the cool things about Illinois quality of life…
Many Things To See And Do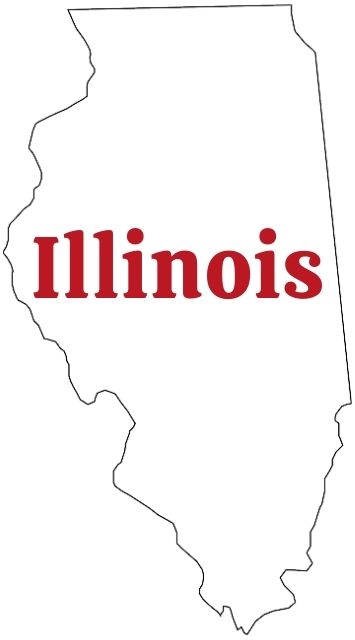 Whether you want to stick close to home. Or venture out.
Here are some interesting things about Illinois you will want to consider…
Architecture
Take in the architecture in and around Chicago. Home to massive skyscrapers and other amazing structures.
Where renowned architects Frank Lloyd Wright, Ludwig Mies van der Rohe, and others did some of their finest work.
Mr. Wright's buildings are quite famous. And can be found not only in the city of Chicago. But, in other parts of the state too.
Also, because he was living in Wisconsin later in life. You can find a trail of his amazing building designs across the Illinois border.
Music
Residents of Illinois love their music. Be it blues, jazz, rock, or country.
And there are many venues large and small. Catering to the live music-loving crowd.
Yet another one of the pros of living in Illinois is…
Four Weather Seasons When Living In Illinois
The weather patterns offer a lot of variety. Perfect for different kinds of outdoor adventures.
And for anyone that doesn't like to experience the same weather. Day after day after day.
Spring is always welcome here. With its thawing temperatures and cleansing rains. Bringing the shrubs and trees to life.
Summers are warm. As temperatures frequently reach into the 90s. Often accompanied by high percentages of humidity.
Cool, crisp temperatures bring in the autumn season. And encourage the leaves to put on their fall display.
While winter will oftentimes (but not always) bring a white Christmas. As well as cold temperatures to usher in the New Year.
Next, another one of the good reasons to move to Illinois. It is location, location, location as they say in the real estate business.
Centrally Located
No matter how much you love life in Illinois. There are going to be times when you just need to get away.
Bringing me to another one of the positive things about Illinois living.
Since the state is centrally located. And a major transportation hub.
You can fly out of O'Hare International Airport. And get to Florida. Or across the nation to Seattle, Washington in just a few hours.
If flying doesn't suit your style. Then access the robust interstate highway system that runs throughout.
Since a day's drive can have you visiting a lot of interesting places. Such as the Smokey Mountains in the scenic state of Tennessee.
Even crossing the border into Canada is a not too distant option. Or other nearby states in and around the Midwest.
Okay. That concludes the great things about Illinois.
But, this article is about living in Illinois pros and cons. And it would not be complete without a run-down of the worst things about living in Illinois.
Unfortunately, there are plenty. So, let's keep moving…
Harsh Winter Weather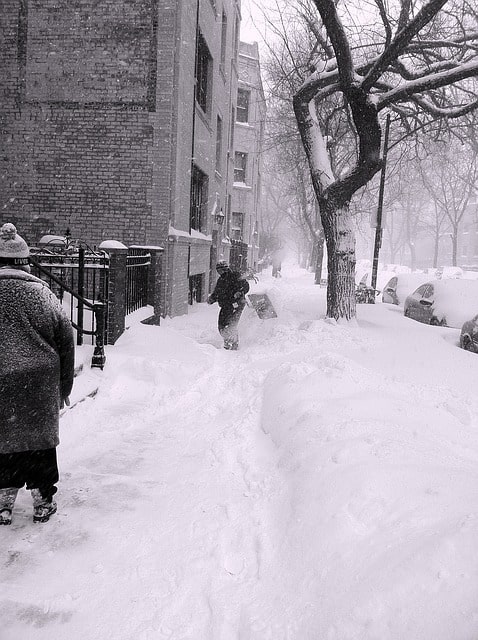 Let me just say that the winter weather here is no fun.
First of all, there are plenty of days with sub-zero temperatures. And multiple inches of snow.
Lake effect snow is an issue here too. Since it can dump a foot or more of the white stuff. In nearby areas.
Strong winds are frequent. Off Lake Michigan. And across the corn and soybean fields in the rest of the state.
It makes for dangerous wind-chill factors. That cut right through your winter clothes.
Furthermore, in the worst of winter. Daylight is limited to 7-8 hours per day.
Throw in some heavy cloud cover. And it can feel dark all of the time. And for days at a time.
So, if you are someone that needs to see the sun year-round. This state may not be for you.
And I have another one of the bad things about Illinois…
Heavy Tax Burden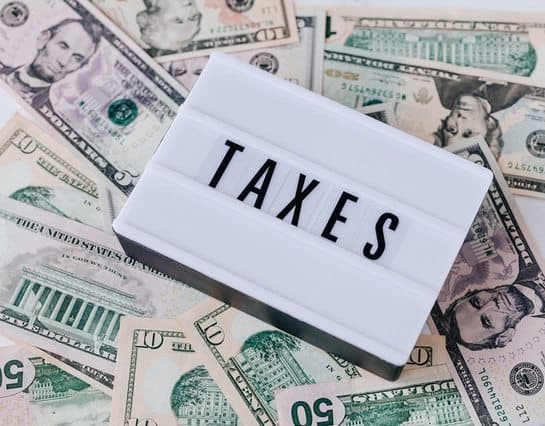 I call it a tax trifecta. Because there is no place to hide from the tax authorities in Illinois.
First of all, there are income taxes.
As Illinois runs a flat tax system. And takes almost 5% of every hard-earned dollar you make.
Furthermore, the property tax rates are outrageous here. At more than 2%
Making Illinois one of the highest states in the country. For real estate taxes.
Next, there are sales taxes. Where the state has a base rate. Plus local municipalities can add additional percentages on top of it.
Bringing the average sales tax rate to almost 9%. On top of the price of things, you buy every day.
Finally, there are gasoline taxes. And once again, Illinois has its hand out.
Since more than 50 cents a gallon goes to the state. One of the highest per gallon gas tax rates in the country.
All of this adds up to a lot of money out of your pocket. Especially when you consider a no sales tax state like New Hampshire.
Or, better yet.
A no income tax state like Texas.
But here's the kicker. Even with all of these taxes.
The state of Illinois is heavily indebted. And might become insolvent someday in the future.
Call it corruption, mismanagement, or something else. It indicates years of poor governance.
And I have yet another one of the cons of living in Illinois…
Bad Traffic
And yes, the Chicago metropolitan area is the worst. One of the most congested cities in the country.
Throw in a little rain or snow. And commute times can skyrocket into hours per day. Depending on where you live and work.
Want to get out of town on the interstate highway system. Well, it's heavily traveled too.
Not only by autos. But by so many 18-wheel tractor-trailers bringing goods in, out, and through the area.
No matter where you are at. Take your life into your own hands. And drive safely.
Since the traffic and road construction statewide can be a little crazy. Even outside the Chicago metropolitan area.
Let's continue. With another one of the bad things about Illinois living…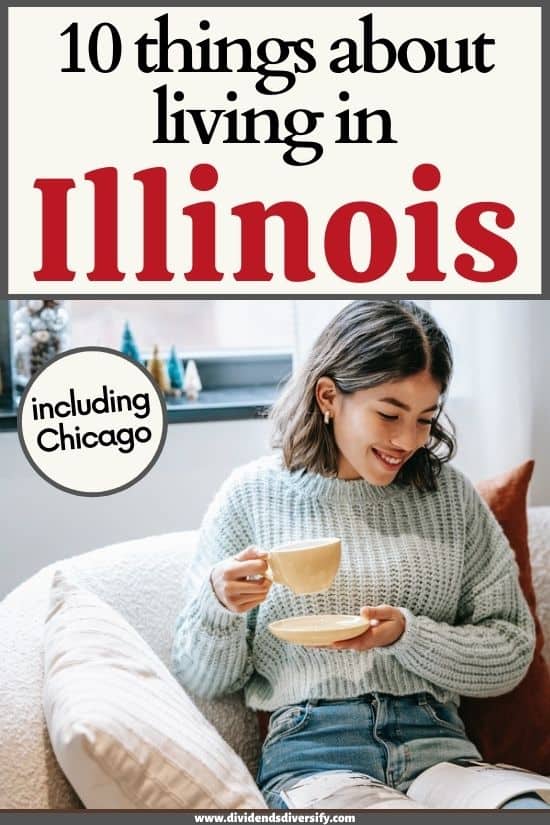 High Crime Rates
The crime rate is a problem here. And more recently civil unrest. Mainly in and around Chicago.
With both violent crime and property crime being issues. And bringing up the state's overall crime rate.
So, choose your location carefully. Since safety levels vary a lot across the state. And within the city limits of Chicago.
What do all of these bad things about Illinois mean? That's next…
People Are Leaving
Yes. People are exiting this state.
From 2010 to 2020, Illinois was one of only 3 states in the country. With a declining population.
Meaning people are recognizing the issues with living in Illinois. And casting their vote by exiting.
This information is from the U.S. census data. And unfortunately, people leaving Illinois only worsen the state's financial situation.
Enough said! Since that is all I have for today.
So, allow me to wrap up with a summary…
Pros And Cons Of Living In Illinois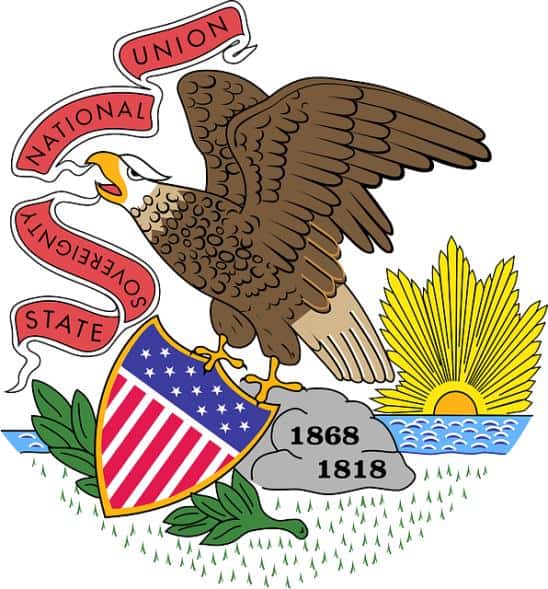 Here are my top 10 living in Illinois pros and cons:
Easy access to Chicago
Considerable economic advantages
Lots of sports teams to follow
Great food
Many things to see and do
Harsh winter weather
Heavy tax burden
Bad traffic
High crime rates
People are leaving the state
Hopefully, this discussion has helped you learn what is Illinois like. And provided information for you to answer some important questions. Such as…
1) Is Illinois a good state to live in?
and
2) Should I move to Illinois?
All the best with your decision. No matter where you end up moving!
More Reading About Living In Illinois And Beyond
Make The Most Of Your Money Living In Illinois (or anywhere)
I mentioned several money-saving tools in the article. And have summarized them here for your convenience…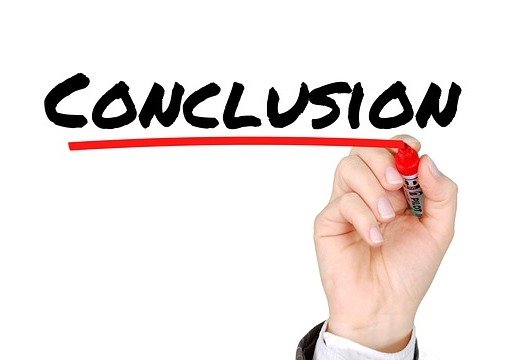 Author Bio, Disclosure, & Disclaimer: Please join me (Tom) as I try to achieve my goals, find my next place to live, and make the most of my money. However, I am not a licensed investment adviser, financial counselor, real estate agent, or tax professional. Instead, I'm a 50-something-year-old, early retired CPA, finance professional, and business school teacher with 40+ years of DIY dividend investing experience. I'm here only to share my thoughts about essential topics for success. As a result, nothing published on this site should be considered individual investment, financial, tax, or real estate advice. This site's only purpose is general information & entertainment. Thus, neither I nor Dividends Diversify can be held liable for losses suffered by any party because of the information published on this website. Finally, all written content is the property of Dividends Diversify LLC. Unauthorized publication elsewhere is strictly prohibited.
The Pros And Cons Of Living In Illinois Explained