For Anyone Thinking About Moving To Greenville, South Carolina
Whether you seek a new job, retirement living, fun things to do, or just a fresh start in a new place. It's critical to carefully examine the pros and cons of living in Greenville, SC. Doing so before you pack up and move.
That's our goal for today. So, let's jump right in…
Pros And Cons Of Living In Greenville, SC
Here's our short list of the Greenville pros and cons:
Great business environment
Excellent schools
A charming and vibrant downtown
Reasonable cost of living
Tons of fun things to do
Popularity comes at a price
Limited public transportation
Higher crime rates
Lacking diversity
Hot and humid summers
I will expand on each of these as we go. But first, let's address the big question of the day…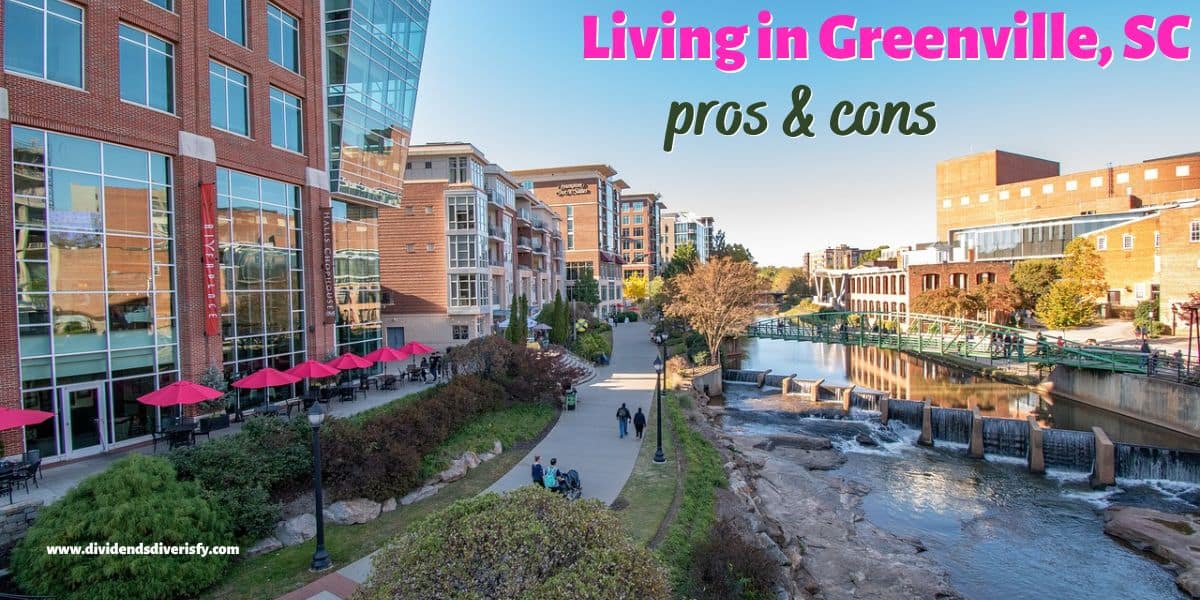 Disclosure: At no cost to you, I may get commissions for purchases made through links in this post.
Is Greenville A Good Place To Live?
Consistently ranked as one of the top places to live in the United States, Greenville is best known for its revitalized downtown, productive business environment, excellent schools, and abundant recreational alternatives. Furthermore, all of these great things are available for a reasonable cost of living.
But, as I like to say, "popularity comes with tradeoffs". So, it's important to understand all of the top living in Greenville pros and cons.
That's next. Let's go…
Great Business Environment
This once was a community that relied on textile mills to support the economy. But now, a variety of technology and new economy industries contribute to this city. Supporting its growth and stability.
Here are some examples that add to the diversity of the economic base…
Well-Known Companies Operating In Greenville
First of all, Michelin's North American headquarters is located here. The campus is near Interstate 85 and Pelham Road.
Furthermore, the company has several plants in the upstate South Carolina region. In addition to other parts of the state.
As a result, roughly 9,000 people work for Michelin in this region. With nearly 1,400 of those employees based out of their suburban Greenville headquarters.
Another good example is German automaker BMW. They opened in nearby Greer in 1994. The company has expanded its operations here over time.
Other businesses operating in the area include:
Bosch
Fluor
General Electric
Lockheed Martin
Samsung
These companies provide an ever-growing job base for the city. Also, for the upstate region of South Carolina.
Furthermore, don't underestimate the areas smaller-size, lesser-known companies. Many exist to serve and support the giant employers I mentioned above.
Finding Good Work After Moving To Greenville
To sum it up, there is a productive job market here. Perfect for funding your Greenville lifestyle. And the cost of living that comes with it.
So, spruce up your resume. And present your qualifications in the best light. For this, I like to use MyPerfectResume.
And since I mentioned the topic of living costs…
Reasonable Cost Of Living
When you combine the city's growing popularity with its many desirable features. One might conclude, that Greenville living is expensive.
However…
Overall Cost Of Living In Greenville
You will learn that the average cost of living in Greenville stacks up fairly well.
Based on data from both bestplaces.net and payscale.com, residents spend between 10% and 12% less to live here. When compared to the national average.
You can always shave a little more off your budget here. Or anywhere, for that matter. By using the cash rebate app from Rakuten.
For earning cash back on all of your online purchases, Rakuten is hard to beat.
However, let's get to the big-ticket items. These expenses will make or break anyone's budget no matter where you choose to live…
Home Prices When Moving To Greenville
Because in many places across the country, real estate prices have been rising. And it's no different here.
Because of this, the cost advantages of living in Greenville have been shrinking in recent months and years.
However, to put this in perspective, one of my acquaintances who works in the local real estate business says…
"People are selling their $500,000-$600,000 homes in other parts of the country. Then moving to Greenville and finding a comparable home value in the $300,000-$400,000 range.
So, for families who have built equity in their homes elsewhere. And are ready to settle down in a lower-cost community.
Then the savings on housing can make your Greenville retirement lifestyle quite attractive. Or, for those of us still working, stretch those precious budget dollars a little farther.
Furthermore…
Property Taxes When Living In The Greenville Area
Low property taxes will also add to your home savings after relocating to Greenville.
Because according to a study done by WalletHub, South Carolina has one of the top 10 lowest property tax rates in the country.
You also may be asking, is Greenville a good place to retire? And I say the health care choices are one of the reasons that make it so.
Let's discuss…
Easy Access To Reasonably Priced Health Care When Living In Greenville
Staying healthy is a big contributor to any family's financial success. So, rest assured that by living in Greenville you will have abundant access to health care services. And, high-quality professionals that provide them.
Furthermore, the supply of readily available care helps to keep prices in check.
Greenville Area Health Care Systems
More importantly, when you or one of your family members needs care. Know that the area is served by 2 major healthcare systems. Both have numerous facilities spread throughout the community.
First, there is Bon Secours Health System. It is a not-for-profit organization with 5 major facilities. And a high patient satisfaction rating.
The second is Prisma Health. It is a private non-profit health care system. And one of the state's most comprehensive health care providers.
Finally, the city is home to Shriners Hospital for Children. A 50-bed pediatric orthopedic hospital, research, and teaching center providing specialty care for children.
So, we hopefully have a healthy family, And access to jobs for anyone that wants one.
But, how about education? To help you and your family to improve your long-term quality of life in Greenville…
That topic is next, another one of the good reasons to live in Greenville…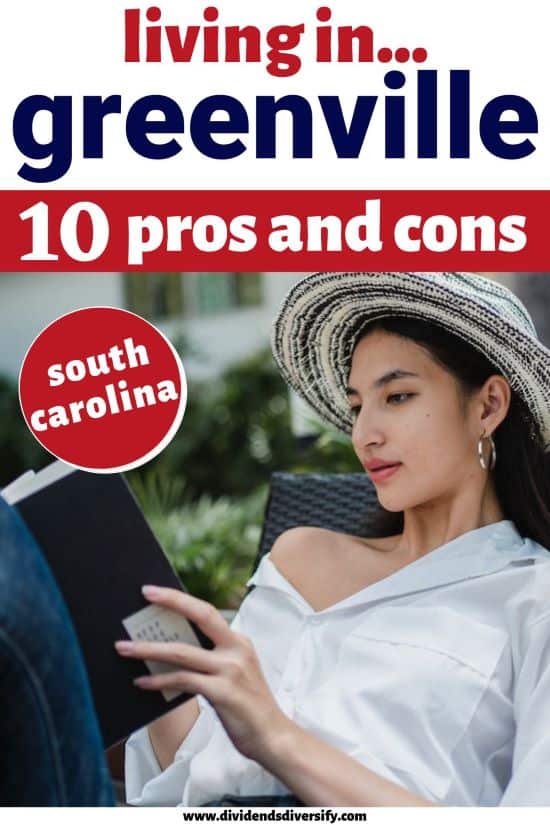 Excellent Schools
Because whether you have school-age children. Desire to send the kids off to college. Or, just want to brush up on your skills for work or lifelong learning.
Then, the local schools here are great. They cover all the bases. Whatever those needs happen to be.
Let's discuss…
K-12 Education When Living In Greenville
First of all, the Greenville County school district is one of the top 50 largest school districts in the nation.
The system does a great job of providing educational options for children. This is made possible because it is a "choice" school district.
Where nearly one out of five of the system's nearly 80,000 students attend a school of their choice.
This means students are assigned to a school based on their home address.
However, parents may request that their children attend another school through a Change in Assignment Choice (CIA). Or, by applying to the school system's magnet academies for accelerated learning programs.
Whereas each magnet academy offers a specific focus. Different focus areas are designed to allow students to explore a special interest, gift, talent, or skill.
Next up, is higher education…
Higher Education For Your Life In Greenville
Whether you want to take a course, pursue a graduate degree, or just keep the kids close to home for college, Greenville living provides plenty of options…
Furman University
First of all, there is Furman University.
It is a private liberal arts university located north of downtown. Founded in 1826, Furman is the oldest private university in South Carolina.
University Of South Carolina
Second, we have the University of South Carolina (USC). With its flagship campus 100 miles away in Columbia, South Carolina's capital city.
A perfect place to send the kid's away for the campus life experience. Without being too far away from home.
Furthermore, USC's Upstate Greenville Campus is located at the University Center Greenville. It is a nonprofit consortium of seven higher education institutions.
Their purpose is to increase educational opportunities for citizens of the Greater Greenville Metropolitan Area. Doing so by offering a variety of course options and formats. That makes completing a degree more accessible and affordable for residents.
Clemson University
Finally, just 30 miles away is Clemson University. The second largest university in the state.
Most noteworthy, both USC and Clemson are public state universities. So, reduced instate tuition is available for South Carolina residents.
Okay. Enough about work, cost of living, and school. Can't we have a little fun?
I believe we can.
So, let's head downtown and see what's going on. Because it's one of the big benefits of living in Greenville…
A Charming And Vibrant Downtown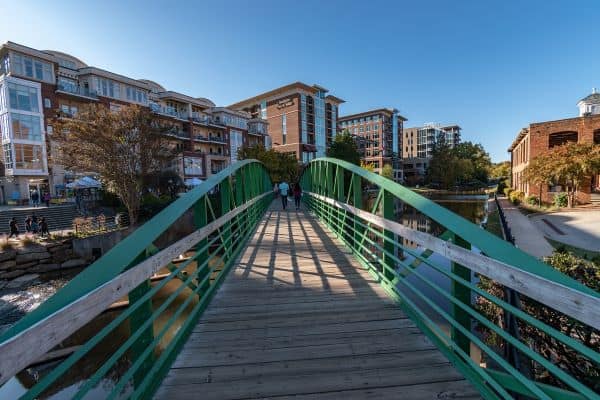 According to the city administration, their downtown area serves as a case study in effective urban planning. It has hosted city leaders from all over the country who hope to recreate the same success in their communities.
Long-time residents say the transformation over the past 30 years has been remarkable.
Anchoring Downtown Greenville
First of all, public-private partnerships have led to venues such as the Peace Center and Bon Secours Wellness Arena.
Furthermore, these 2 anchors have led to more growth, Specifically, the rebuilding of the historic Poinsett Hotel. Also, the building of Falls Park and the Liberty Bridge.
Falls Park on the Reedy River, located in downtown's Historic West End, is simply amazing. Serving as an outdoor oasis within the city.
It's a great place to walk, jog, or bike the Swamp Rabbit Trail. Or, just relax and listen to the water as it meanders downstream.
The park is adjoined by a walkable downtown main street. Bursting with independently owned and operated restaurants, businesses, and boutiques.
More Recent Additions To Downtown Greenville
Newer additions include…
The Hyatt
Fluor Field a Fenway Park Replica
Unity Park
Grand Bohemian Lodge
There is even a trolley system that runs from one end of the main street to the other. A great convenience when out to eat, shop, and explore.
Moving right along, is Greenville a nice place to live? I think so.
Here's another reason why…
Festivals And Community Events Held In The Greenville Downtown
Finally, on any given day, you may get to enjoy a downtown festival or community event.
Also, a Saturday trip to the farmers market is a must. For some of the area's freshest produce, you can find.
You might even like to get in on the action. And put a stake in the community by investing in farmland. For this, check out the possibilities at AcreTrader.
Put all of these features together, and the popularity of visiting or even living in downtown Greenville has exploded in recent years.
On the other hand, there is more to having a good time in and around this area. Versus just hanging out downtown.
So, let's keep exploring the fun side of life in Greenville…
Tons Of Fun Things To Do
Because you are going to find plenty of recreational activities for the whole family. Both indoors and out.
Let's start with the outdoors…
Living In Greenville Means Temperate Weather Conditions
Based in the southern foothills of the Appalachian Mountains, the location leads to some great year-round four-season weather.
Best of all, the winter weather is mild. While summers are very warm. But not quite as severe as in other southern cities and states.
Temperatures will range from the mid-30s in winter. Rarely dropping into the 20s. With little snow to speak of. While it is common for summer temperatures to stretch into the 90s.
So, residents love to take advantage of the area's parks, lakes, and trails. Doing so on a year-round basis.
Parks And Trails For Your Life In Greenville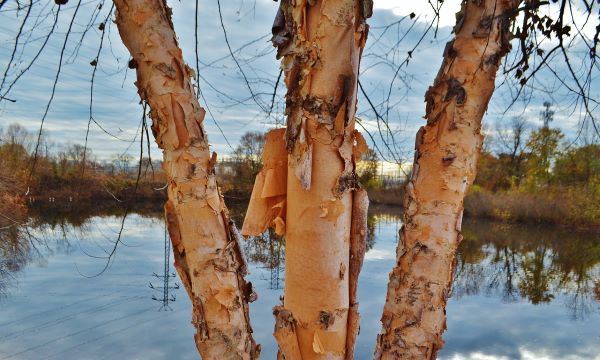 Of course, staying close to town you have the popular Swamp Rabbit Trail. A nearly 20-mile multi-use rail trail that follows the bed of a former railroad line.
Just outside of town, you can bird-watch and observe the wildlife at Conestee Nature Preserve.
Venturing out a little farther, you find Paris Mountain. It is a state park with 15 miles of trails, camping, and a 13-acre Lake, called Lake Placid.
Perhaps providing the perfect setting for swimming and fishing.
A bit further to the north is Jones Gap State Park, boasting nearly 13,000 acres of pristine mountain woodlands. And about 60 miles of maintained trails.
Be sure to hike the Raven Cliff Falls Trail. Doing so will reward you with a view of the tallest waterfall in South Carolina.
Why move to Greenville? Here's another good reason…
Taking Advantage Of Lake Hartwell
Because there is Lake Hartwell, about 45 minutes away.
It is a man-made reservoir near South Carolina's neighboring state of Georgia. And encompasses parts of the Savannah, Tugaloo, and Seneca rivers.
Lake Hartwell is one of the Southeastern United States' largest recreational lakes.
So, take your boat or rent one. To spend a relaxing day on the water with family and friends.
It is a perfect way to ease your mind and free your spirit. Or, for diving into the water to cool off on a hot summer day.
Next, let's feed your cultural and creative side. Just another one best things about Greenville…
Arts, Culture, And Festivals To Fuel Your Creativity
As I mentioned earlier, The Peace Center is one of the anchors of downtown. It brings everything from Broadway hits and classical music to the area.
For more intimate entertainment experiences, check out the Warehouse Theatre, Center Stage, or The Logos Theatre.
Finally, the downtown area comes alive with lots of different festivals and fun events for the entire family. So be sure to enjoy…
Artisphere
Euphoria
Fall for Greenville
Oktoberfest
…just to name a few of the city's popular festivals.
And if all of this activity is making you hungry. Then you are in luck. Because of this next advantage of living in Greenville…
Tasty Local Foods To Enjoy After Moving To Greenville
You will find there are more restaurants per capita here than in most any other U.S. city. A recent count revealed over 100 along main street and downtown alone.
Best of all, they are mainly local, independently owned businesses. Giving the city a unique foodie experience, for everyone to enjoy. It's a culinary scene that takes a back seat to no one or no other place.
Finally, we all need to get away from time to time. And proximity to other locations is another one of the perks of living in Greenville…
The City Is Close To So Much More
First, jump on Interstate 26 and head to Charleston. Enjoy this historic city and its South Carolina beaches on the Atlantic Ocean.
For mountain lovers, you can be in the heart of North Carolina and its Blue Ridge Mountains in a little over 2 hours.
Then when you need a big city and all the amenities they offer. Atlanta is 3 hours away and the city of Charlotte, North Carolina is less than 2.
Perfect places to watch live professional sporting events. Or, catch a flight from their international airports.
Finally, consider a stay in the Tennessee state capital of Nashville. And explore its vibrant nightlife and entertainment scene.
Nashville is just a 5-6 hour drive. Perfect for a weekend getaway.
Okay. Now you know. There are so many reasons to move to Greenville:
But you came here to learn both the pros AND cons of living in Greenville. So, we must cover some of the not-so-good things about living here.
Let's do it…
Popularity Comes At A Price
Often mentioned as one of the best places to live in the United States. And done so by a variety of well-known publications, Greenville is no longer a hidden gem.
So, I hate to tell you. But, the secret is out.
Dozens of people are moving here every month. And the city's infrastructure is having a hard time keeping up.
All of this has resulted in overcrowding and urban sprawl. For some, they are good reasons not to live in Greenville.
Here's what I mean…
Housing Costs Are Rising In Greenville
The competition for housing is fierce. First of all, buyers are faced with limited stock. Resulting in multiple offers on listings.
Furthermore, all of this interest in the area has been increasing the price of homes.
Thus, be ready to put your best foot forward. And check your credit score for free now using Credit Karma. So you won't lose out on that new home or apartment you see and fall in love with.
And with more and more people, comes this next disadvantage of living in Greenville…
Traffic Congestion Is Growing
Specifically, heavy traffic congestion. So, you will want to be aware of the hot spots.
Specifically, Woodruff Road, Haywood Road, Pleasantburg Drive, and Pelham Road.
In these areas, you will find many restaurants, businesses, and shopping options. So, they attract drivers from all around the region.
Also, the Interstate 385/85 interchange can get all knotted up at peak driving times. Fortunately, repairs and upgrades have been completed here in recent years. Reducing some of the problems.
Speaking of road repairs, be ready for poor-quality roadways. Many need resurfacing. Residents must be on the lookout for potholes that will ruin a car's suspension system if not careful.
Limited Public Transportation
Part of the traffic problem is created by the lack of public transportation. So, unless you plan on living, working, and recreating in a confined space, plan on owning an automobile.
Yes, there is the trolley line that adds to the excitement of downtown. But its limited scope doesn't make it relevant for commuters.
You can also consider the Greenlink bus system. Consisting of about a dozen fixed routes for getting about town.
Unfortunately, the bus system is limited. And probably won't always get you where you need to go. When you need to get there.
Higher Crime Rates
Now, there are plenty of safe places to live in Greenville. And all cities big and small are faced with crime to some degree.
However, compared to other cities of its size, the crime rates here are a bit higher.
Fortunately, as the population has grown, crime rates have been trending down according to the Greenville Journal.
Next, depending on your perspective, here is another one of the bad things about Greenville…
Lacking Diversity
If you are moving from a large city. And need a lot of racial, ethnic, and political diversity to be at your best. Unfortunately, you won't find much racial diversity here.
Recent data from World Population Review shows almost 75% of the population is white. And nearly 25% are African American.
Politically speaking, the area is largely conservative. Voters lean republican on election days.
Last but not least of our reasons not to move to Greenville. I have to go back to the weather…
Hot And Humid Summers
Let's face it. This city is located in the southeastern U.S. And it gets hot during the summer here.
There are weeks when it is near 100 degrees. Add in the high humidity levels, and it feels even more uncomfortable than the temperature indicates.
Then for some, this next item is one of the worst things about living in Greenville…
Living In Greenville Is Tough On Seasonal Allergy Sufferers
There is another downside to the long growing season, warm temperatures, and abundant rainfall the area experiences.
It is the high pollen count.
Mainly during the springtime, everything outside gets coated in a layer of yellow pollen. On some days, you can see clouds of it moving through your yard or down the street.
Also, increased humidity levels lead to high mold counts in the area.
Pesky Bugs Also Like Living In Greenville
Next, the warm temperatures, humidity, and moisture make the perfect environment for mosquitos and other irritating bugs.
So be prepared. Don't let them ruin your outdoor activities.
Okay. That's it.
Please allow me to wrap up with a few parting comments…
Pros and Cons Of Living In Greenville, SC: Wrapping It Up
Life in Greenville, located in the upstate region of South Carolina has a lot to offer. Specifically, jobs, good schools, and recreational activities. All of it is wrapped up in a beautiful outdoor setting. And a not-so-expensive cost of living.
However, living here won't be for everyone. So, be sure to carefully examine all of the pros and cons of Greenville.
For quick reference, here is a recap of everything we have discussed…
Living In Greenville Pros And Cons
| | |
| --- | --- |
| 10 Greenville Pros | 10 Greenville Cons |
| Job market | Rising prices |
| Cost of living | Urbanization |
| Health care | Traffic congestion |
| K-12 schools | Road conditions |
| Higher education | Public transit |
| Downtown | Higher crime |
| Festivals | Lacking diversity |
| Outdoor activities | Summer heat |
| Arts & Culture | Seasonal allergies |
| Restaurants | Pesky bugs |
Answering Your Questions About Greenville Living
Most importantly, thanks for reading. I hope this article has helped you address some important questions. Such as…
1) How is living in Greenville?
and
2) Should I move to Greenville?
More Reading About Living Beyond Greenville Borders
If you still aren't sure, then check out our…
…for more articles just like this one. To help you find your perfect place to live.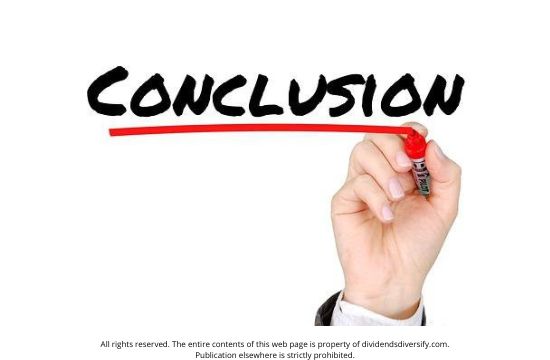 Author Bio, Disclosure, & Disclaimer: Please join me (Tom) as I try to achieve my goals, find my next place to live, and make the most of my money. But understand, I am not a licensed investment adviser, financial adviser, real estate agent, or tax professional. I'm a 50-something-year-old guy, CPA, retired finance professional, and part-time business school teacher with 40+ years of DIY investing experience. I'm just here because I enjoy sharing my findings and research on important topics. However, nothing published on this site should be considered individual investment advice, financial guidance, or tax counsel. Because this website's only purpose is general information & entertainment. As a result, neither I nor Dividends Diversify can be held liable for any losses suffered by any party because of the information published on this blog. Finally, all written content is the property of Dividends Diversify LLC. Unauthorized publication elsewhere is strictly prohibited.
The Pros And Cons Of Living In Greenville, SC Explained