Things To Know Before Moving To Maryland
On today's agenda, we have the pros and cons of living in Maryland.
So, if you are interested in learning some good reasons to move to Maryland. Or, find out the top reasons not to live in Maryland.
Either way, we have it covered.
So, let's not waste any time. And dive right into the living in Maryland pros and cons…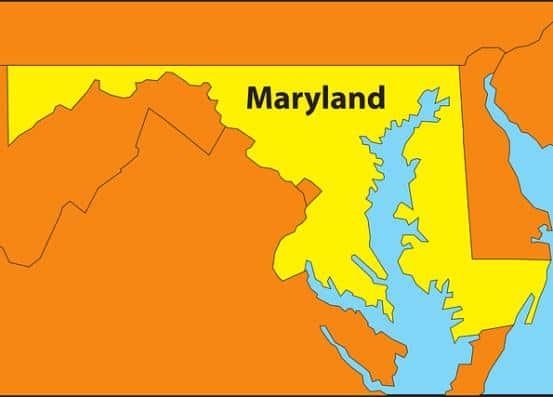 Disclosure: At no cost to you, I may get commissions for purchases made through links in this post.
Pros And Cons Of Living In Maryland
Here is our list of moving to Maryland pros and cons:
Good job opportunities
Diverse outdoor activities
Proximity to big cities and small towns
Great regional foods
Unique culture
High cost of living
Excessive tax burden
Bad traffic
High crime and homelessness
Odd laws
I would like to explore these pros and cons of living in Maryland in much greater detail. But, we will do that in just a minute.
First, let's answer the most important question of the day. That these 10 points about Maryland living lead us to…
Is Maryland A Good Place To Live?
Yes. Maryland is a nice place to live.
But, it may not be for everyone. Here is why I think that…
Benefits Of Living In Maryland
First, for personal and professional development, this state is top-notch.
For both educational opportunities. And a strong economy that can put a good education to work.
Then, when you need to get out. And enjoy some recreation time. You have plenty to choose from.
Be it the beautiful parks, beaches, mountains, or numerous urban entertainment opportunities.
Finally, you can enjoy some excellent food options. While living in a state that has a rich history and diverse culture.
On the other hand, consider these next points as part of the pros and cons of living in Maryland…
Reason Not To Move To Maryland
All of the states are unique. But no state is perfect.
Since some bad things about Maryland exist. Whether we like it or not.
For example, the median home value is high. Versus other states in the country.
Along with the cost of goods and services. Also, income, property, sales, and death taxes.
Add it all up. And you get an expensive price of living in Maryland.
Furthermore, road congestion is pretty bad. In and around the state's urban areas.
Whether you are commuting to work. Or trying to get across the Chesapeake Bay Bridge. To get to the Atlantic coast.
Finally, residents of this state are fairly wealthy.
But, when you look at the numbers behind crime and homelessness.
You can see that the good Maryland quality of life. Is not shared by all.
Okay. With those highlights about life in Maryland taken care of.
It's time to dig into the details. About each of the living in Maryland pros and cons.
So, let's get moving…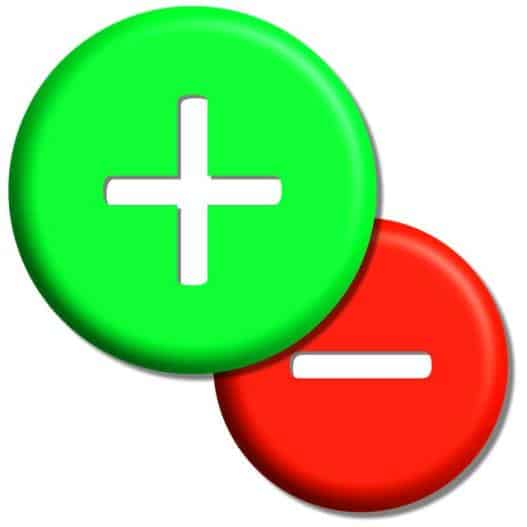 Good Job Opportunities
According to Kiplinger, the state has one of the highest concentrations of millionaire households. Within its population.
Also, the state boasts one of the greatest median household incomes. Versus other states in the country. At more than $80,000 per year.
So, this state gets high marks for its economy. Furthermore, there are plenty of employment opportunities here.
Specifically…
Service-oriented government jobs. Because of the state's proximity to Washington D.C.
And technology jobs too. In and around cities like Columbia, Baltimore, Fort Meade, and Frederick.
Some people even live in West Virginia. And commute across the state border. To find an opportunity in Maryland.
Finally, many Maryland residents work in the big employment markets in Washington D.C. or Northern Virginia. Which further expands the job market.
But that's not all of the good things about Maryland. As it relates to personal and professional opportunity…
Living In Maryland Means Good Schools
Because Maryland has some of the best private and public schools in the nation.
Providing students with the knowledge and skills. To land those high-paying jobs.
According to U.S. News, the state's K-12 schools. And higher education institutions. Both rank in the upper one-third. Versus all 50 of the United States.
Furthermore, the state has dozens of colleges and universities to choose from. Such as…
The University of Maryland, College Park. Thought to be one of the best universities in the state and nation.
John Hopkins University. A private school. Considered the first research university founded in the United States. Back in 1876.
St. Johns College. A private liberal arts school. One of the country's oldest institutions of higher learning. Founded in 1696.
So, no matter where you live in the state. You won't be far from a campus of your choosing.
Let's move on to another one of the reasons to live in Maryland…
Diverse Outdoor Activities
Nicknamed "America In Miniature". Or, "Little America". Due to its diverse terrain.
Since the state has many miles of forested land. Also, ocean coastlines and mountains.
So, I'd like to explore these distinctly different regions next.
Maryland's Atlantic Coastline
If you enjoy swimming, fishing, boating, or anything else related to being around water. You will like the Maryland lifestyle.
Since the state has thousands of miles of shoreline.
For example, the southeastern portion of the state extends out to the Atlantic ocean. Where 2 popular destinations are located: Ocean City and Assateague Island.
Where Ocean City is a popular oceanside resort and beach town.
And Assateague Island is a 37-mile barrier island. Similar to the Outer Banks off the coastal state of North Carolina.
It is part of the National Park Service. And home to many outdoor recreational options.
Other Maryland Beaches And Chesapeake Bay
However, you don't have to travel to the state's eastern shore. To get your fill of water.
Since the Chesapeake Bay provides plenty of opportunities. For boating, fishing, and swimming too.
The bay dominates most of the eastern portion of the state. Extending down to the state of Virginia.
Where it meets the Atlantic Ocean. Near the city of Virginia Beach.
The bay has sandy beaches, small inhabited islands, coves, and freshwater streams.
While Ocean City and Assateague Island may be the most well-known. And popular beaches. Because of their panoramic ocean views.
There are many other waterfront spots and beaches to explore.
For example…
Betterton Beach
Breezy Point Beach
Chesapeake Beach
Cherry Beach
Matapeake Beach
North Beach
And if all of that is not enough. Head a few miles up the Atlantic coast to Delaware. And check out the popular Rehoboth beach.
But there's more. Another one of the perks of living in Maryland. As it relates to the outdoors…
Mountain Living In Maryland
Because in the northern and western parts of the state. You have the Appalachian Mountains located there.
Where you can access the Appalachian Trail. Also, the Blue Ridge Mountains. Which are part of the greater Appalachian range.
They are perfect places for hiking, camping, and backpacking. Or, just getting away from it all.
The Stunning Parks Of Maryland
And don't forget about the beautiful parks located in this state.
They span from the ocean waters in the east. To the mountain ridges out west.
Including…
Calvert Cliffs State Park
Catoctin Mountain Park
Cunningham Falls State Park
Elk Neck State Park
Hart-Miller Island State Park
Point Lookout State Park
Sandy Point State Park
Swallow Falls State Park
And what allows for all of these great outdoor options? It's another one of the pros of living in Maryland…
Living In Maryland Means Temperate Weather
Because the state enjoys some pretty good weather patterns.
First of all, Maryland experiences all four seasons.
With spring and fall weather being quite nice. And winters being fairly mild. But allowing for the occasional snowstorm.
On the other hand, there are just a couple of downsides to mention. About the weather…
First, the summers can get very hot here. Humidity levels get high too. And some areas can experience strong winds throughout the year.
As you move farther west in the state. Closer to the mountains.
Summers tend to be cooler. And winters are a bit harsher in the higher elevations.
So, be prepared for the weather here. Since it can be unpredictable. And be changeable depending on your location.
But if you like variety. And moderate winters. Maryland is a good place to live for the weather.
And here is another one of the advantages of living in Maryland…
Proximity To Big Cities And Small Towns Too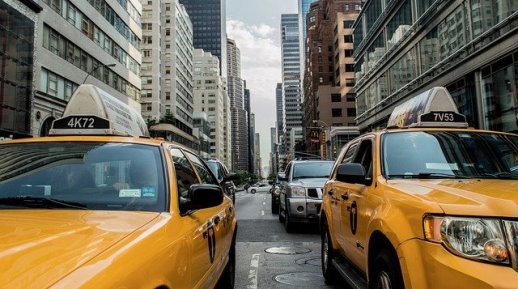 Whether you need the hustle and vibe of a big city. Or, the peace of living in a small town.
You can find your perfect place in this state.
Let's start with the small towns. Because there are plenty of them in this state.
Small Town Living In Maryland
If small towns or, a rural environment. Top the list of your desires.
Then consider the eastern side of Chesapeake Bay. In and around the Atlantic coast.
Or, head closer to the mountains. In the northern and western parts of the state.
In these areas, you will find a more relaxed pace of life.
Where you can get to know the neighbors. And be part of a smaller community.
Next, working east to west. Some small-town Maryland examples include…
Berlin. Ranked in some studies as one of the best small towns in America.
And known for its vibrant downtown. With many quaint shops and stores.
Head further south, staying near the coast to Snow Hill. It is a popular spot because of its historic homes.
Furthermore, Cambridge is one of the oldest colonial cities in the state. With several museums and a historical trail.
Need to be closer to the urban areas. Then investigate Takoma Park.
Originally known for its liberal bias. And counter-culture community.
In the north-central part of the state. There is the town of Thurmont.
It is located between Catoctin Mountain and Cunningham Falls.
Providing great options for outdoor activities. And closer access to the mountains. In and around these state parks.
Finally, we have the town of Oakland. Located in the far western part of the state. Near the West Virginia border.
It is near Swallow Falls State Park. Home to Muddy Creek Falls. A crashing 53-foot waterfall. And spectacular sight for your eyes and ears to behold.
But you say you need the brighter lights of the city. Then here is one of the best things about Maryland…
Bigger City Living In Maryland Means Baltimore
In Maryland, you will be close to the city of Baltimore. No matter where you choose to live.
Furthermore, it is the only option in the state. For those who desire to live in a larger city.
Since the next largest city, Columbia. Located between Baltimore and Washington D.C. Has about 100,000 residents.
But Baltimore, with a population of nearly 600,000 people. Is a far cry from the largest cities in the U.S. And the hassles that come with them.
Ranked at about 30th. In terms of the Baltimore population. Versus other cities in the country.
So, Maryland living means that you've got one option for big-city life. And that is Baltimore.
Where there are plenty of amenities. That you can enjoy when living there.
And the city is becoming a magnet. For younger, degree-holding professionals. And high-tech industries.
It features a modernized housing stock of converted factories and mills. Where developers have renovated them. Into condominiums, art studios, and lofts.
Do you still need more city life?
Okay then. Then I have another one of the pros of living in Maryland…
Proximity To Other Large U.S. Cities
First, the DC metro, a rapid transit system, serves the neighboring Maryland suburbs. So, you can visit or work in the nation's capital. Without needing to drive.
Furthermore, Philadelphia and New York City are only hours away by car. Depending on exactly where you are coming from.
Finally, if you want to visit or commute to another state. Then one of the things to know about Maryland is this. It shares borders with Pennsylvania, Delaware, Virginia, and West Virginia.
New Jersey is nearby too. In case you need a getaway to the Jersey shore.
So, you will never run out of places to go. And things to see. As part of your Maryland life.
Okay. We have covered jobs, the outdoors, places to live, and things to do.
By this time, you may be getting a little hungry. I know I am.
And when it comes to eating. Unique foods are one of the cool things about Maryland.
So, let's talk about that next…
Great Regional Foods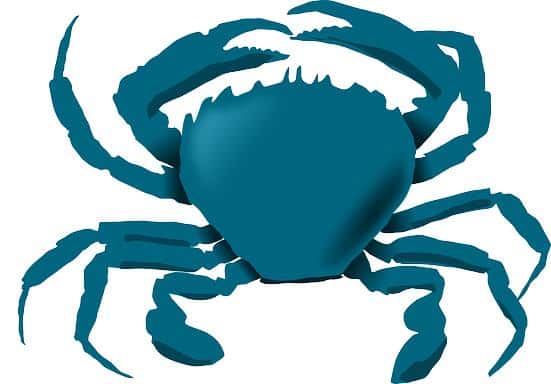 The food discussion starts with fresh blue crab. Where the locals love to have crab feasts with family and friends.
The state is most famous for its crab cakes. With a dusting of Old Bay seasoning. A favorite spice of the locals.
But there are more good uses for those tasty sea creatures.
Such as crab…
Or just plain old steamed crab. With a little melted butter.
Pretty much anything goes. When it comes to Maryland. And its love of crab.
But, the state's local catch doesn't start and end with blue crab. Since you will be sure to enjoy fresh:
Oysters
Clams
Mussels
Rockfish
And be sure to try these great snacks. When visiting the Ocean City beach:
Thrasher's French Fries
Fisher's Popcorn
Then feed your sweet tooth. With these local treats:
Berger Cookies. A shortbread cookie topped with fudge.
Dating back to a Baltimore bakery. Where they started making them in the early 1800s.
Smith Island Cake. This is the official state dessert. With the same name as an inhabited island in the Chesapeake Bay.
It is made up of thin layers of yellowcake. And plenty of fudge icing to hold it all together.
Finally, we have Goetze Caramel Creams. A candy treat developed in Baltimore during the early 1900s.
Okay. Now that you have had your fill of good foods.
Let's cover one of the last positive things to know about Maryland…
Unique Culture
Maybe you have started to get this idea already. As we have discussed the mountains, the sea, the location, the economy, and the food.
All of these attributes of Maryland mix together.
To create a unique and diverse culture. That is rich in history.
First, when living in this state. You will note its foundations in southern hospitality.
Yet, most residents think of themselves as northerners.
These elements pull together. Creating an accepting culture of diversity.
Then, there is the history…
Historical Living In Maryland
Since Maryland is one of the original 13 colonies. With a recorded history dating back to the 1500s.
Annapolis, the state's capital city, was founded in the mid-1600s. Making it one of the oldest communities in the United States.
Furthermore, this is where Francis Scott Key wrote our national anthem. The Star-Spangled Banner.
And there are thousands upon thousands of unique properties in Maryland. Included in the National Register of Historic Places.
And some of this history comes together. In the state's museums…
Museums And Art Galleries
Because next to the capital of the United States, Washington D.C. There are plenty of monuments and museums.
Both in the capital city. And local to the state of Maryland.
Smithsonian alone has nearly 20 world-class museums, galleries, and gardens to choose from.
Not to mention the Walters Art Museum located in Baltimore. And the Chesapeake Bay Maritime Museum located in St. Michaels.
To sum up, we have a state rich in history and culture. Like no other state I can think of.
Okay. That completes my review of several benefits of living in Maryland.
But, an article about the pros and cons of living in Maryland. Would not be complete without discussing some of the negatives of life in Maryland.
That's up next. So, let's keep the momentum about moving to Maryland rolling…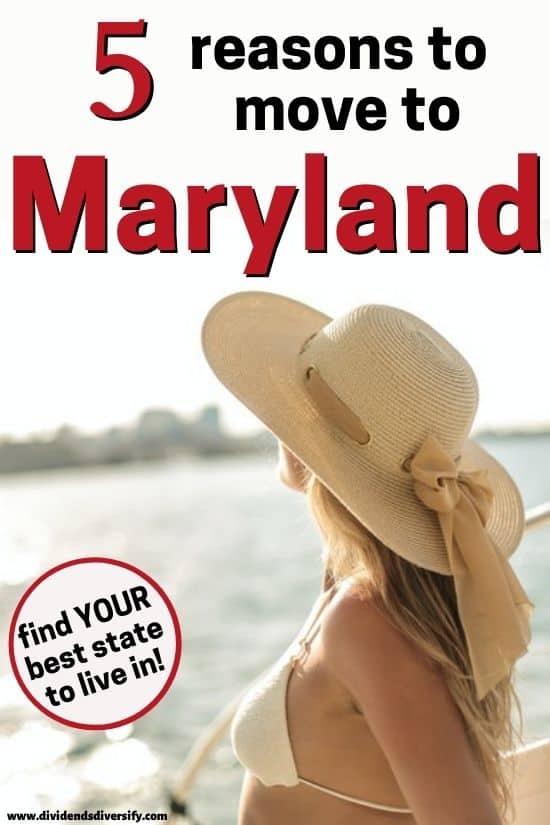 High Cost Of living
First of all, Maryland often makes the list as one of the most expensive states to live in.
But understand, the highest cost area is found around Baltimore, Washington D.C., and Annapolis.
This is partly related to the ample high-paying employment opportunities. Driving up demand for housing. And everything that comes with it.
And you see it in the average cost of living in Maryland. For example, according to BestPlaces.net…
The state's median home value is 27% higher. Versus the national average.
Rent is also expensive. Running 15%-25% higher.
Depending on exactly what you are looking for. And where.
Groceries and utilities run about 5% more expensive. While transportation costs run nearly 20% higher.
But, on a positive note. Due to the supply of quality health care facilities.
Health care costs are lower than the national average. That's about the only area where you will find a break. Versus national averages.
On the other hand, consider these other options. For saving some additional money…
Ways To Save Money Living In Maryland
First of all, there are affordable places to live in Maryland.
Just look at some of the smaller towns. And rural communities that we talked about earlier.
Start your search in the southeast, north, or western parts of the state.
Stay away from the places within commuting distance to Baltimore and Washington D.C.
Then, get the best deals on rents or your mortgage. By keeping your credit score in good shape.
First, check your credit score for FREE. Using Credit Karma. Then make improvements.
Next, get the best rate on a mortgage and save time by shopping online.
Furthermore, get cashback on all your online purchases.
By using the Rakuten cash rebate app.
Last but not least. Pull all of your finances together in one place before, during, and after your move.
Whether you are putting together an expense budget. Or, just trying to get a handle on your investments.
Do these tasks using the FREE online tool from Personal Capital.
Because Personal Capital saves time and makes personal finance less of a chore.
Best of all? These tips and tools work anywhere. Not just in Maryland.
Okay. I have one more topic about money.
Another one of the worst things about living in Maryland…
Excessive Tax Burden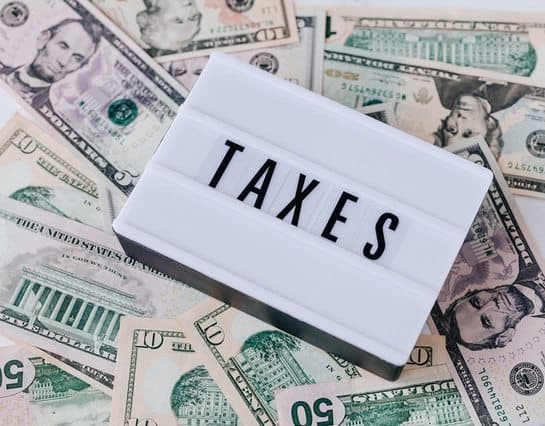 Unfortunately, Maryland is not a tax-friendly state. There are several ways this plays out…
Taxes On Retirees Living In Maryland
If you are considering retirement living in Maryland. You won't get much of a tax break.
Because retirement income from pensions, IRA's, and 401K's are taxable.
Taxes On Those Who Die In Maryland
And Maryland is the only state with an estate tax. And a separate inheritance tax.
Meaning both the deceased's estate. And those who receive assets from the estate.
Will pay taxes. For the privilege of transferring assets at death.
Taxes For Earning, Purchasing, And Living In Maryland
Furthermore, for the rest of us. Working and providing for our families. The state has a progressive tax system.
This just means that by making more money. The higher your state tax rate will be.
Currently, Maryland taxes income at rates that start at 2%. Rising to a maximum rate of almost 6%.
But the income taxes do not stop there.
Because Maryland's counties and the city of Baltimore levy an income tax on top of this.
Local officials set these rates. Which can tack on another 2-3% to your income tax bill.
Throw in sales taxes. On your purchases amounting to 6%.
And real estate taxes too. Assessed upon the high property values of Maryland residences.
Then put all of these taxes together. And you are going to fork over a lot of money. To the taxing authorities in Maryland.
To sum it up, Maryland will never be confused with a tax-friendly state to live in. Like Texas, Tennessee, or Alaska for example.
Okay. Enough about money.
Let's talk about another one of the disadvantages of living in Maryland…
Bad Traffic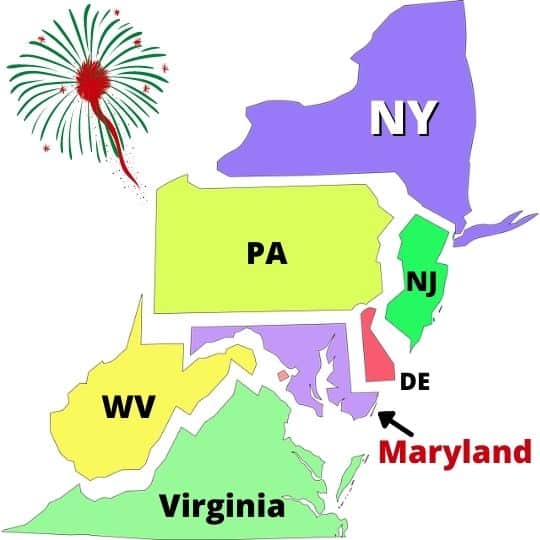 When it comes to traffic. In and around the metropolitan areas of Maryland.
There are never really any off times. Or, breaks in the heavy volume of vehicles going to and fro.
You might live 30 minutes away from Washington D.C. When driving at 3 am on Sunday. But who does that?
On the other hand, that commute might take 60-90 minutes. During rush hour. Even longer with an accident or a little bad weather.
Fortunately, public transportation is an option. Throughout much of the most populated parts of the state. Where the traffic is at its worst.
And another one of the drawbacks of Maryland living. When it comes to getting around.
The Bay Bridge
Because there is the evening traffic going over the Bay Bridge.
That leads across the Chesapeake Bay. For those heading towards the Atlantic coastline.
Especially on Friday during the summer. As commuters head to the shore. For some fun and recreation.
So, plan on spending some extra time getting across. Since the Bay Bridge is a major bottleneck.
That connects the urban areas of Maryland. With the eastern part of the state.
Finally, the size and height of the bridge can be intimidating too. Putting your car well above the water.
So, for anyone with a fear of heights. Get ready for a little white knuckle driving.
As you tighten your grip on the steering wheel. While going over the bay.
Next, I have another one of the pros and cons of living in Maryland…
As not everyone in the state shares equally in the high incomes. And the substantial net worth that many of the residents enjoy.
High Crime and Homelessness
Especially in and around Baltimore, the crime rates are rather high. Since the city ranks as one of the more dangerous places in the United States.
There has been a surge in violent crime and drug use. While homicide rates in the community have reached some of their highest levels in recent years.
Furthermore, as with many of today's urban areas. Especially those with mild winter climates like eastern Maryland.
There are significant problems with homelessness. And again, Baltimore sees the worst of this issue.
Okay. Here's the last of my negative points. While trying to end this article about living in Maryland pros and cons on a lighter note.
Then I will wrap it up.
Odd Laws
I don't want to make this out to be a big deal. Not like some of the other bad things about Maryland that I have mentioned.
But the state has some unique laws you should be aware of. Called "Blue Laws" or "Sunday Laws".
For example…
The selling of alcohol by some businesses on Sundays. Is restricted in certain areas.
In addition, select municipalities require car dealerships to close on Sunday.
And professional sports teams are not allowed to play a game on Sunday mornings. Unless local ordinances allow for it.
Fortunately, these colonial-era laws. Have been greatly relaxed as time has passed.
Finally, there are a host of other wacky laws on the books too. But, they aren't relevant and more. And law enforcement officials do not take them seriously.
As promised, that's it. Allow me to summarize before you depart…
Pros And Cons Of Living In Maryland
My 10 moving to Maryland pros and cons include:
Good job opportunities
Diverse outdoor activities
Proximity to big cities and small towns
Great regional foods
Unique culture
High cost of living
Excessive tax burden
Bad traffic
High crime and homelessness
Odd laws
Hopefully, this discussion has helped you to answer some important questions. Such as:
1) Is Maryland a nice place to live?
and
2) Why should I move to Maryland?
Good luck with your decision. No matter what you decide.
More Reading About The Pros And Cons Of Maryland And Far Beyond
Best Resources For A Move To Maryland (or anywhere you live)
I mentioned several money-saving tools in the article. And have summarized them here for your convenience: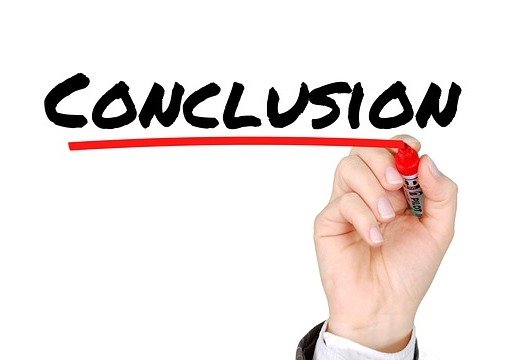 Author Bio, Disclosure, & Disclaimer: Please join me (Tom) as I try to achieve my goals, find my next place to live, and make the most of my money. However, I am not a licensed investment adviser, financial counselor, real estate agent, or tax professional. Instead, I'm a 50-something-year-old, early retired CPA, finance professional, and business school teacher with 40+ years of DIY dividend investing experience. I'm here only to share my thoughts about essential topics for success. As a result, nothing published on this site should be considered individual investment, financial, tax, or real estate advice. This site's only purpose is general information & entertainment. Thus, neither I nor Dividends Diversify can be held liable for losses suffered by any party because of the information published on this website. Finally, all written content is the property of Dividends Diversify LLC. Unauthorized publication elsewhere is strictly prohibited.
The Pros And Cons Of Living In Maryland Explained