Top Things To Know Before Moving To Delaware
Are you interested in the pros and cons of living in Delaware?
Perhaps you are looking for a fresh start. In a new location. Or, want to understand the retiring in Delaware pros and cons.
Conversely, you might believe Delaware is the best state to jump-start your career. To make more money. And get your finances in order.
Whatever your specific situation. Let's discuss in detail: living in Delaware pros and cons.
Disclosure: At no cost to you, I may get commissions for purchases made through links in this post.
Pros And Cons Of Living In Delaware
Here is my top 10 list of moving to Delaware pros and cons:
Great place for jobs OR retirement
Excellent tax benefits
Diverse educational opportunities
Plenty of fun things to do
High-quality health care system
Negative effects of overcrowding
Difficult to get places
High crime rates
Sub-par public schools
Threat of hurricanes
I will use these interesting facts about Delaware. As a guide for the rest of this living in Delaware review.
But first, let's get to the most important question of the day…
Is Delaware A Good Place To Live?
Yes. I think Delaware (also known as "The First State") is a good place to live.
There are so many things to like about living here. On the other hand, the state won't be for everyone.
So, here are some things to consider before moving to Delaware…
Reasons To Relocate To Delaware
First of all, there are many great job opportunities in Delaware. Since the state is home to many large employers looking for skilled professionals.
Also, the state has mostly small towns. With friendly people. To enjoy a sense of community.
Whether for retirement living in Delaware. Or, during your off hours from work.
Combine these attributes with great tax benefits. And plenty of fun things to occupy your free time.
Then, whether you want to work hard and play hard. Or, just want to be retired. And take in the many leisure activities.
Then, Delaware may be your place.
Disadvantages Of Living In Delaware
On the other hand, no state is perfect.
Because of the negative effects of overcrowding and urbanization. Are part of everyday life in Delaware.
And parents with children. May find the quality of public schools a disappointment too.
Finally, you won't find mountains in this state. If mountain climbing. And hiking in elevation is your interest.
You will see what I mean in a moment. As we go through each of the moving to Delaware pros and cons.
And we will do that now…
Great Place For Jobs OR Retirement
Whether you want a new job. Or, are ready to enjoy retirement.
Either way. The state has your needs covered. Here's why…
Living In Delaware And Working
First of all, many large companies have operations in Delaware.
Some of the state's top employers include Dover Air Force Base, Christiana Health System, Astra Zeneca, and Dupont De Nemours Inc.
In addition to these well-known companies. You will find many smaller businesses and startups operating in Delaware too.
Because the state is considered very business-friendly. Which makes it easy for small companies to get started there.
And, also attract the attention of large corporations. Looking to set up new or expand existing operations.
Retiring In Delaware
In addition, Delaware is an excellent retirement destination. Whether you are in your 50s, 60s, 70s, or more.
Attracted by low taxes. Generally nice weather in this state. And an abundance of recreational activities. Seniors find a lot to like in Delaware too.
Also, about 20% of the state's population is age 65 or older.
Which means making friends as a retiree. Will be a little easier. When you are enjoying life in Delaware.
Excellent Tax Benefits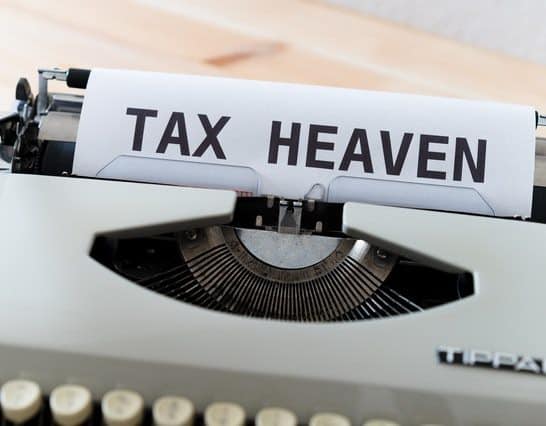 Whether you are working or retired. One of the biggest benefits of moving to Delaware is the great tax benefits this state offers.
Several examples of Delaware's tax advantages include…
No Sales Tax
Delaware is one of only 4 states in the country with no sales tax. Neither at the state level. Nor, the local level is a sales tax charged.
This can be big savings on everyday purchases. Or, when you buy a big-ticket item.
If not having to pay sales tax is important to you. But you are not convinced yet about moving to Delaware.
Then you should know the other states that do not charge a sales tax. First, you can live in the nearby New England state of New Hampshire.
After that, you have to head out west.
And move to Oregon on the Pacific Coast. Or, give Montana a try.
No Tax On Social Security Earnings
Social Security retirement benefits are not taxable in Delaware. And they should not be included in taxable income when filing.
Retirement Income Tax Exemption
In Delaware, those 60 or older are entitled to yet another tax benefit.
Specifically, excluding up to $12,500 of pension income. Or, income from 401(k) and IRA withdrawals.
Here is another one of the tax benefits of living in Delaware…
No Death Taxes When Living In Delaware
Delaware does not impose a separate estate tax. Nor does it have an inheritance tax.
However, Delaware living does not exempt residents from Federal estate tax laws. Or, tax-free gifting limitations imposed by the Federal Government.
Real Estate Taxes When Living In Delaware
Delaware's real estate taxes are very reasonable. Having one of the top 10 lowest real estate tax rates in the country.
No Personal Property Tax
Finally, Delaware does not impose taxes on personal property.
For example, some states impose a tax on vehicles. Registered within their boundaries.
Put all of these tax breaks together. And, my conclusion?
This state offers generous tax benefits. Enough said!
Next, another one of the reasons to move to Delaware…
Diverse Educational Opportunities
Delaware is a very popular state for parents of young children. Who desire the best schools for their kids.
And for adults of all ages. Looking to further their education. For example…
Excellent (but expensive) Private Schools
One of Delaware's top private elementary schools is Tower Hill School. Located in Wilmington.
This private college prep school serves grades pre-K through 12th grade. And provides an American education with a strong international focus.
Other excellent private schools in Delaware for your kids include…
St. Andrews School, Wilmington Friends School, and The Tatnall School. To name just a few.
Then for advanced degrees and courses…
Living In Delaware: Higher Education Options
There is the state's university system. Including Delaware State University. And the flagship state school, the University of Delaware.
The University of Delaware is known for its highly regarded research and business programs. And it is a favorite for recruiting by Fortune 500 companies.
In addition, the University of Delaware offers tuition-free courses and degree programs. For those 60 years of age and older.
This is a nice perk for seniors living in Delaware. And there is at least one other state that I am aware of. That offers free college tuition to seniors.
It is South Carolina. A popular retirement destination.
Okay. Onto another one of the best things about Delaware.
Plenty Of Fun Things To Do
Do you want to work hard and play hard? Or, just have plenty of entertainment options during your retirement years?
Then Delaware has a lot to offer…
Access To The Ocean & Beautiful Beaches
Delaware borders the Atlantic Ocean. And the state has many clean, beautiful beaches along the ocean coast!
The coastline of Delaware starts from the town of Fenwick Island. Located at the state's southern border.
But, don't let the name fool you. It's not a real island.
Then the coast stretches north, to Rehoboth Beach. The state's coastline totals less than 30 miles.
But, for what the Delaware coast lacks in size. With its beauty. And fun things to do around the ocean. It makes up for being small.
Part of this strip of beaches. From Fenwick Island up to Rehoboth Beach. Is known as Rehoboth Bay.
In addition, there are beaches and waterfront property here. On Delaware Bay.
This bay stretches almost to the northernmost tip of the state. Before connecting with the Delaware River.
If you still need a little more beach action. Cross the state's southern border and travel into Maryland.
There, you should check out the state's most popular beach town. Being Ocean City.
You can head a little farther south from there. And enter Maryland. On your way to the barrier islands off another great coastal state of Virginia.
But there's much more to like about Delaware. If you want to get out and go…
Active Night Life When Living In Delaware
Many people consider Rehoboth Beach to be the nightlife hub of this state. With several bars, restaurants, and live music venues on the boardwalk.
And Lewes has some great places for entertainment too! Plus the Cape May-Lewes Ferry.
A boat that will transport you and your car. Across Delaware Bay to New Jersey.
Finally, it is also fun to just take a stroll down any of the boardwalks. The state has to offer. And go window shopping in the quaint seaside towns.
Regardless of your interests, there are many options for entertainment in this state. Including fine dining, comfort food, clubs, drinks, shopping, and lots of other things!
More good stuff about Delaware…
Living In Delaware: Cultural Attractions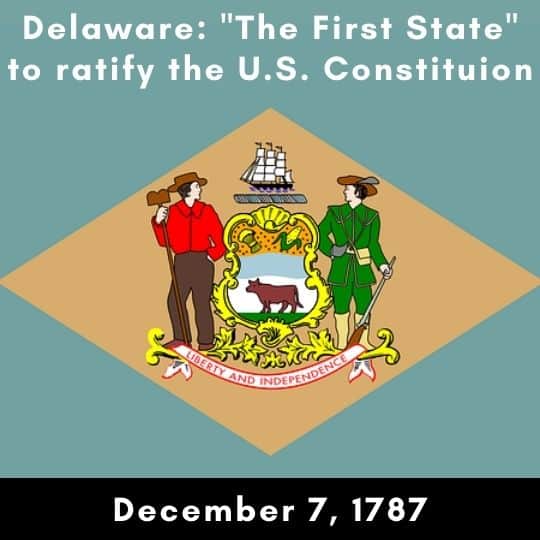 Delaware has many interesting attractions to visit. Including the Delaware Art Museum. Located in Wilmington.
And the Delaware Historical Society. That showcases the state's rich history.
Then there is the Chesapeake & Delaware Canal. Located in New Castle County.
And connecting the Delaware River. With the Chesapeake Bay in Maryland.
It is a significant landmark and historical boundary. Separating the urbanized north. With the more rural southern portion of the state.
But where the state shines is the breadth of things you can find to do. So, take the time to explore Delaware.
For example, just open your eyes and you will see:
Small art galleries
Historic museums
Vibrant fairs and festivals
Small theatres
Beautiful state parks
Historical landmarks
Pristine botanical gardens
Lovely estate homes
All wrapped in its family-friendly, small-town feel. Truly, a state with a culture all its own.
But, when you just have to have the big city. One of the good things about Delaware is…
Proximity To Major U.S Metropolitan Areas
Moving to Delaware provides the ability to be just a few hours away. And in a state with major metropolitan areas.
And they are larger than places in the state itself.
So, whether your work calls for it. Or, when you want to go on an urban get-away. Delaware is a good place to live.
For example, using Dover, the Delaware state capitol as a starting point. Since it is in the middle of the state.
Driving Distances To Big Out-Of-State Cities
Philadelphia, Pennsylvania – 80 miles away from Dover
Baltimore, Maryland or Washington D.C. – 90 miles away from Dover
New York City – 170 miles away from Dover
And, if you live in Wilmington, Delaware. In the very northern part of the state.
Then Pennsylvania is just across the border. Thus, Philadelphia is very close.
And New York City too. These cities become just 40 and 125 miles away, respectively.
High-Quality Health Care System
Health care options are highly regarded here. Since U.S. News ranks Delaware's health care system in the top one-third of all states in the nation.
Their rankings are based primarily on access. And the quality of health care facilities and services.
For example, quality medical care institutions in Delaware include the Christiana Care Health System and Wilmington Hospital.
These hospitals are part of the Medical Society of Delaware.
It is a large member-only physicians' group. That advocates for improvements in health care policy.
But despite the state's success in delivering quality health care outcomes. Delaware is facing a shortage of primary care physicians.
Okay. That concludes my top 5 best reasons to live in Delaware.
But, the pros and cons of Delaware would not be complete.
Without 5 disadvantages of living in Delaware. These 5 points are coming next…
Negative Effects Of Overcrowding
Delaware is one of the smallest states. Based on land area.
Yet still has a population of nearly 1 million people. These factors lend themselves to some bad things about Delaware.
Population Density Is A Problem Living In Delaware
Lots of people. In the second smallest state (sometimes called "The Small Wonder"). Well, this means the state's population is dense.
It is denser than 75% of all other states in the United States. And almost the opposite of living in a state like Alaska. The state with the lowest population density.
So, if you do not like crowds. And plenty of people around. Then Delaware may not be for you.
Here is another one of the worst things about Delaware…
Negative Impacts Of Urbanization In Delaware
So, with all of those people. Located on a small amount of land.
The negative effects of urbanization are being felt by residents. And, visitors are noticing it too.
For example, you can observe the negative effects of urbanization in Delaware in the following ways:
Congestion
Pollution
Overbuilding
Too many strip-malls
Environmental deterioration
Higher cost of living
And these things are starting to detract from the overall high-quality of life in Delaware.
Furthermore, the combination of too many people. Without the appropriate level of infrastructure in place.
This leads me to the next reason not to move to Delaware.
Difficult To Get Places
If you plan to find a nice home. In a quaint small town in Delaware.
And not bother to get out and about much. Then you will probably be fine.
But if you need to get places. Or, want to travel. There are a few issues with Delaware living…
Bad Drivers Living In Delaware
It is true. The drivers in Delaware are notoriously bad.
Also, there are too many people living in Delaware. Relative to the number of roads. And the transportation infrastructure.
As a result, people in Delaware are pressed for time. When needing to drive from one place to the next.
And being pressured for time. Creates bad driving habits.
Heavy Traffic Living In Delaware
Those who hate Delaware living. Point to the heavy traffic. As one of the top reasons not to live in Delaware.
The roads can feel like war zones at times because of this issue. Therefore, you must be careful when driving in the state. And allow extra time to get to your destination.
Furthermore, medium-sized and small towns can have bad traffic too. So, you should avoid moving to Delaware if you get tired of sitting in traffic.
And another disappointing thing about Delaware…
Lack Of Public Transportation
There are few public transportation options in and around Delaware.
You can't consistently depend on buses or trains to get around. The closest thing to public transportation is Uber and Lyft.
So, people must get places in the only way possible. Their cars.
Thus, leading to traffic congestion. And bad driving habits.
Ready to retire and travel the world? Or, need to commute internationally for business?
Then you won't be happy about this Delaware fact…
International Flights Departing Delaware
This is one that you need to think through. If you plan on traveling internationally after moving to Delaware. Because few, if any, international flights depart Delaware.
So, if you want to take an international flight from a nearby airport. Consider Philadelphia International Airport in Pennsylvania.
Since it will probably be your closest option. Rather than Delaware's largest airport, in Wilmington.
This is a big contrast. Versus living in a state like Georgia. That has one of the busiest international airports in the world.
Then we have another one of the downsides of living in Delaware…
High Crime Rates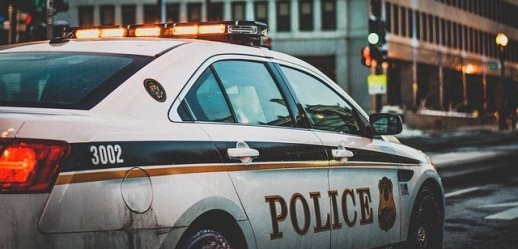 The state is usually at or near the top of "crime rate" lists. So you will need to consider crime when thinking about living in Delaware.
On the other hand, keep in mind that there are plenty of safe neighborhoods in Delaware too. So, it isn't fair to paint a broad brush. With regards to property crimes and home invasions happening all over the state.
But the overall statistics don't lie. Delaware ranks in the upper third of all states for high crime rates.
Finally, here is the lasts of my cons of living in Delaware.
Sub-Par Public Schools
Earlier, I mentioned that Delaware has diverse educational opportunities. And that is true.
On the other hand, the K-12 public schools are not the most highly rated. They fall in the middle of the pack. Versus other states in America.
High teacher turnover rates. Student to teacher ratios. And a lack of funding for educational initiatives. Are some of the problems encountered in the Delaware public schools.
Therefore, if you have school-age children, you might want to consider paying for a private schools education. When living In Delaware.
Or, be selective about the area in this great state to live in. Specifically, the school district in which you choose to settle down.
One last concern about life in Delaware…
Threat of Hurricanes
Delaware living opens up residents to the risk of Hurricanes. However, the state has not typically taken direct hits from these violent storms.
On the other hand, there is always the risk every Hurricane season. Even without taking a direct hit, strong winds, rain, flooding, and collateral damage is always possible. When a storm hits another part of the East coast.
So, be aware that August, September, and October. Are the most vulnerable months. For hurricanes and severe ocean storms in Delaware.
Okay. That completes my top 10 pros and cons of living in Delaware.
Next, I'd like to make one more point before I wrap up…
Cost of Living In Delaware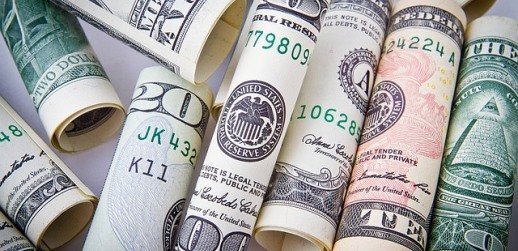 The cost of living in Delaware doesn't stand out as a pro or a con to me.
Because the overall price of living in Delaware is similar to average costs across the U.S. Including the median home value.
However, because of the state's popularity. Living costs in Delaware have been increasing.
And real estate market prices for housing have gone up a lot in recent years. When compared to surrounding states.
So, here are a few tips. To keep your costs low.
And manage your money at a high level. No matter where you choose to live.
Check Your Credit Score For Free
Keep your credit score in good shape.
If you need to check your score. You can do so for free using Credit Karma.
And good credit is important. For both apartment applications or…
For A Low Mortgage Rate
To get the best possible home loan. You can shop for the best mortgage rates at Lending Tree.
Then, to save more money…
Try These Cash Back Apps
First, for all of your online purchases. My favorite cashback app is Rakuten.
And Rakuten gives you 10 dollars cash just for signing up. And making your first purchase.
Then, how about shopping at the grocery store? Try the Ibotta app. For cashback on your groceries.
Finally…
Pull Your Finances Together In One Place
Pull all of your investments and expenses together in one place. For free!
I use the online tool Personal Capital. To make budgeting. And keeping track of my finances less of a chore.
Okay. That's it. Finally, let's summarize what we have learned…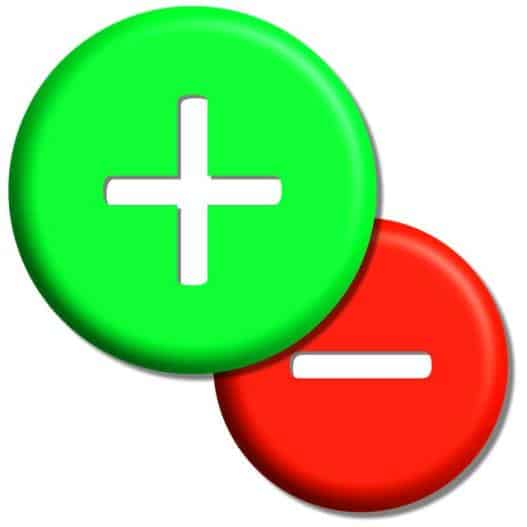 Pros And Cons Of Living In Delaware
My top 10 pros and cons of living in Delaware include:
Great place for jobs OR retirement
Excellent tax benefits
Diverse educational opportunities
Plenty of fun things to do
High-quality health care system
Negative effects of overcrowding
Difficult to get places
High crime rates
Sub-par public schools
Threat of hurricanes
No matter where you decide to move. I hope this article has helped you learn about: living in Delaware pros and cons.
More Reading About Living, Life, And Money
Author Bio, Disclosure, & Disclaimer: Please join me (Tom) as I try to achieve my goals, find my next place to live, and make the most of my money. However, I am not a licensed investment adviser, financial counselor, real estate agent, or tax professional. Instead, I'm a 50-something-year-old, early retired CPA, finance professional, and business school teacher with 40+ years of DIY dividend investing experience. I'm here only to share my thoughts about essential topics for success. As a result, nothing published on this site should be considered individual investment, financial, tax, or real estate advice. This site's only purpose is general information & entertainment. Thus, neither I nor Dividends Diversify can be held liable for losses suffered by any party because of the information published on this website. Finally, all written content is the property of Dividends Diversify LLC. Unauthorized publication elsewhere is strictly prohibited.
The Pros And Cons Of Living In Delaware Explained