Ebates Review for Saving Money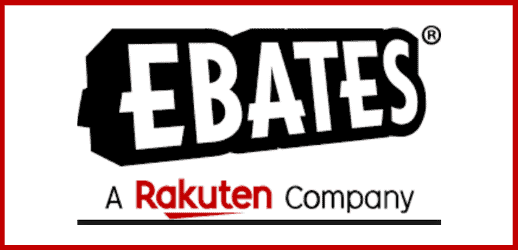 I have a confession to make. Maybe this will surprise you, but I must admit that I am really
slow to adopt new things. In fact, I'm pretty resistant to change. And I often just default to doing things the way I always have.
Recently, however, I tried something new. And that new thing is Ebates. And today's article is about how to save money with Ebates.
Disclosure: At no cost to you, I may get commissions for purchases made through links in this post.
I've heard a lot about Ebates. I see it mentioned all over the world-wide-web.
The Ebates name didn't mean much to me. I thought that it was just another rewards program to keep track of. Or some type of travel hack.
Editor's update: For a limited time, Rakuten is offering $10 cash back when you make your first purchase using the app. It's free money!
Read on to learn how we got started with Rakuten. Or sign up here to get your $10.
We Keep Our Spending Habits Simple
I'm really set in my ways when it comes to spending money. We put all our expenses on one cashback credit card. We keep spending money simple. To us, keeping it simple is a smart way to manage and save money.
As a rule, I do not open new credit cards to get rewards or bonuses. We don't travel hack.
"Tracking the hacking" and trying to maximize rewards is just a bunch of boring administrative details to me. Maybe I should do so to save money. Saving money by spending less is the best way to dodge trouble with money.
Don't get me wrong, hacking to save money and the administration is okay if you don't mind doing it. But, I have just never been a fan of money hacks! Until now, I guess.
Finally, Mrs. DD and I are not big shoppers. So I always asked myself what good could Ebates do for us?
Well, now I know. And it was just wrong financially to not get signed up sooner.
I Signed Up For Ebates To Save Money
Recently, I broke down and decided to look into Ebates. And once I did, I decided to sign up with Ebates and give it a try. So far my experience has been great.
This isn't an epic 5,000-word post on everything anyone would want to know about Ebates.
In contrast, it is just a simple Ebates review documenting my positive experiences. I still have more to learn about the program.
If you haven't signed up with Ebates yet, I highly recommend you do so. Read on to find out why.
What is Ebates?
Ebates is where you can get cashback for shopping at over 2,500 stores. And, becoming a member is free! They actually pay you to become a member. It's the easiest 10 bucks I've ever made. More on that in a minute.
Stores pay Ebates a commission for sending you their way. Then Ebates shares the commission with you as a cashback reward.
Ebates was founded in 1998. Since then, it has paid members over $1 billion cashback. So plenty of shoppers have made saving money an important financial goal. And use Ebates to do so.
In 2014, Ebates was purchased by a company named Rakuten. So don't be confused if you see that name when signing up. Or when you visit your online portal.
Source: Ebates Blog – About Us
How To Save Money With Ebates?
Ebates gets a commission from stores when you make a purchase. And instead of keeping it all, they share part of that commission with you, the consumer. Here is what you do in a nutshell:
Find your desired store on Ebates.com
Click "Shop Now"
Make your purchase like normal on the store site
My Views About Saving Money With Ebates
It's actually quite simple to make saving money part of your smart financial habits. Since once you go through the Ebates front end and click through to your retailer's site, you really won't know the difference.
Your shopping experience is the same. The only difference is that you receive a cashback discount for accessing your retailer through Ebates.
You can see your discounts at the time of purchase. They also accumulate in your Ebates portal.
The only catch is you must go to the Ebates website or app first. Then access the retailer you want to shop at to make your purchase.
Here are the answers to a few questions I had before signing up with Ebates.
What Retailers Are on Ebates?
Most major retailers including Amazon participate with Ebates. A few other popular stores that you'll find on Ebates include:
Best Buy
JC Penney
Kohl's
Macy's
Nordstrom
Overstock
Walmart
Target
When I go to my portals home page, each day special deals are presented to me from select stores.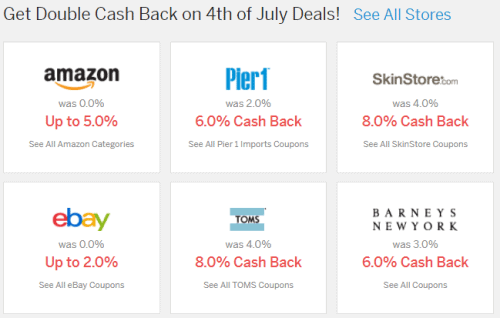 But there is a simple search function that allows you to find any participating retailer that you may be looking for.
Can You Shop From Your Phone Or Tablet?
Yes. Ebates has a mobile app for iOS and Android devices. So you can shop from your phone or tablet and still earn rewards.
What If You Forget to Go Through The Ebate's Site First?
No problem.
Just install the Ebates extension to your browser. The extension is free and takes less than one minute to install.
The extension will alert you with a pop up to activate your cashback opportunity.
Can You Get Ebates When Shopping In the Physical Store?
Yes. All you have to do is:
Visit your Ebates portal
Find an in-store offer you like
Click the button to link the offer to your credit card
Record your credit card information in your Ebates portal
Pay with your linked card at the store
When you pay with your linked card, you'll automatically get the cashback credited to your Ebates account.
When Will You Get Paid?
After you make an eligible purchase, your cashback will show up in your Ebates portal within a short period of time. You get paid every three months.
Plus, you earn a cash bonus when you first sign up and shop. We will discuss this sign up bonus in a moment.
You can choose if you want to get paid with a physical check mailed to your home or through PayPal.
Here Is How We Started Saving With Ebates Right Away
What follows is my personal experience with Ebates.
Hopefully, it will show how quickly and easily you can start saving money with Ebates.
I got my wife, Mrs. DD, involved so we could really save some money. I will show you how. You may want to do the same with a friend or partner.
Step 1 – How to Sign Up And Start Saving Money With Ebates
Signing up with Ebates is easy. All I did was enter my email and set up a password.
Here is the signup page.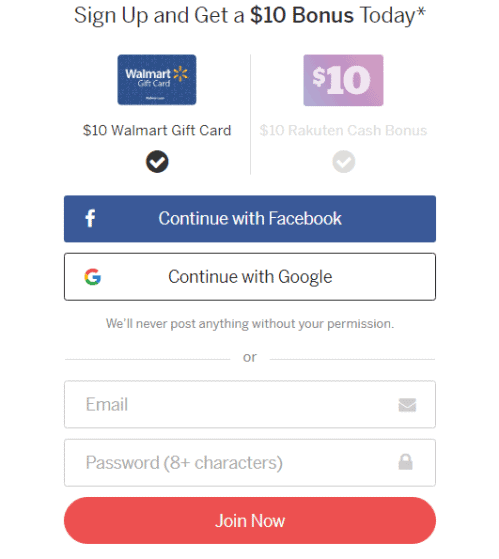 Notice at the top it says sign up today and get a $10 bonus. You can choose a Walmart gift card or cash credited to your Ebates account.
I chose a Walmart gift card. I think if I had to do it over again, I would have just taken a $10 credit to my Ebates account.
The catch here is that you have to make a $25 purchase through Ebates to get your $10 sign up reward.
Step 2 – Make A $25 Purchase.
I made an Amazon purchase of some things for our house that I was going to buy anyway. I received a 5% rebate credited to my Ebates account on the $25 purchase. And, I earned my $10 sign up reward.
Step 3 – Invite A Friend

Ebates has a referral program. When you sign up they give you a personal link to provide your friends.
For every friend that you get signed up through that link, you will earn $25. Your friend must make a $25 purchase for you to earn the reward.

I invited Mrs. DD. Since she is my best friend.
Editor's note: I will get some big-time points for making that comment. You see, Mrs. DD lives for being mentioned on this blog. She thinks it makes her some type of big internet star when she gets a mention.
Step 4 – Your Friend Makes A Purchase
We needed a headboard for our bed. Mrs. DD had been shopping around for a while and was ready to purchase.
So she accessed Amazon through Ebates and made the purchase. The headboard was only $70. I hope it is not cheap and lasts a long time. So far it seems okay.
As a new Ebates member making her first purchase, Mrs. DD received a $10 reward. She chose a cash rebate credited to her Ebates account. In addition, she received a 5% Ebate on the headboard purchase.
And by Mrs. DD signing up through my referral link and making her first purchase, I earned $25.
Step 5 – Make All Online Purchases Through Ebates
Now and going forward, whenever we make an online purchase, we do so through Ebates. We still make the purchase using our one cashback credit card.
So the money we save through Ebates is in addition to the money we save through our cashback credit card.
Summary – How Much Money We Saved With Ebates
Saving money is always one of our short-term financial goals. Here is how we did with today's example.
5% off my first $25 purchase of miscellaneous stuff – $1.25
My reward for signing up with Ebates and making my first purchase – $10
My referral reward for having Mrs. DD sign up and make a purchase – $25
5% off Mrs. DD's $70 headboard purchase – $3.50
Mrs. DD's reward for signing up with Ebates and making her first purchase – $10
That totals $49.75 cents of savings! Almost $50 bucks. Hey, that's extra money to do with what we choose. Maybe I should invest it in a dividend stock!
But the key is we didn't buy anything that we weren't going to buy anyway. So it was like free money. Saving money now is a great way to avoid financial hardship in the future.
And going forward, we will save more money by making all of our online purchases through Ebates! And you can do the same by signing up with Ebates today.
Now you know how to save money with Ebates. You can SIGN UP & START SAVING MONEY HERE. But most importantly, happy shopping!