Exploring The Key Differences Between Living In Tennessee Vs. North Carolina
Are you considering moving to the southeast and asking this question: Is Tennessee or North Carolina the better place to live? Are you thinking about retiring in Tennessee vs. North Carolina?
I understand your challenge if you answered yes to either of these questions. The choice between living in Tennessee vs. North Carolina is difficult.
Often, your decision comes down to local features. However, I recommend seriously considering the statewide pros and cons of Tennessee vs. North Carolina before moving.
As a result, comparing Tennessee and North Carolina living is my goal for today. So, let's go through it before you pack up and move it.
Is Tennessee Or North Carolina a Better Place to Live?
Tennessee is a better place to live for anyone looking for a favorable cost of living and low taxes. In comparison, North Carolina is the place to move if you seek a location with higher-quality educational opportunities and access to the ocean.
Next, let's dig into the details of this answer. Afterward, you will understand whether North Carolina or Tennessee fits your desired lifestyle.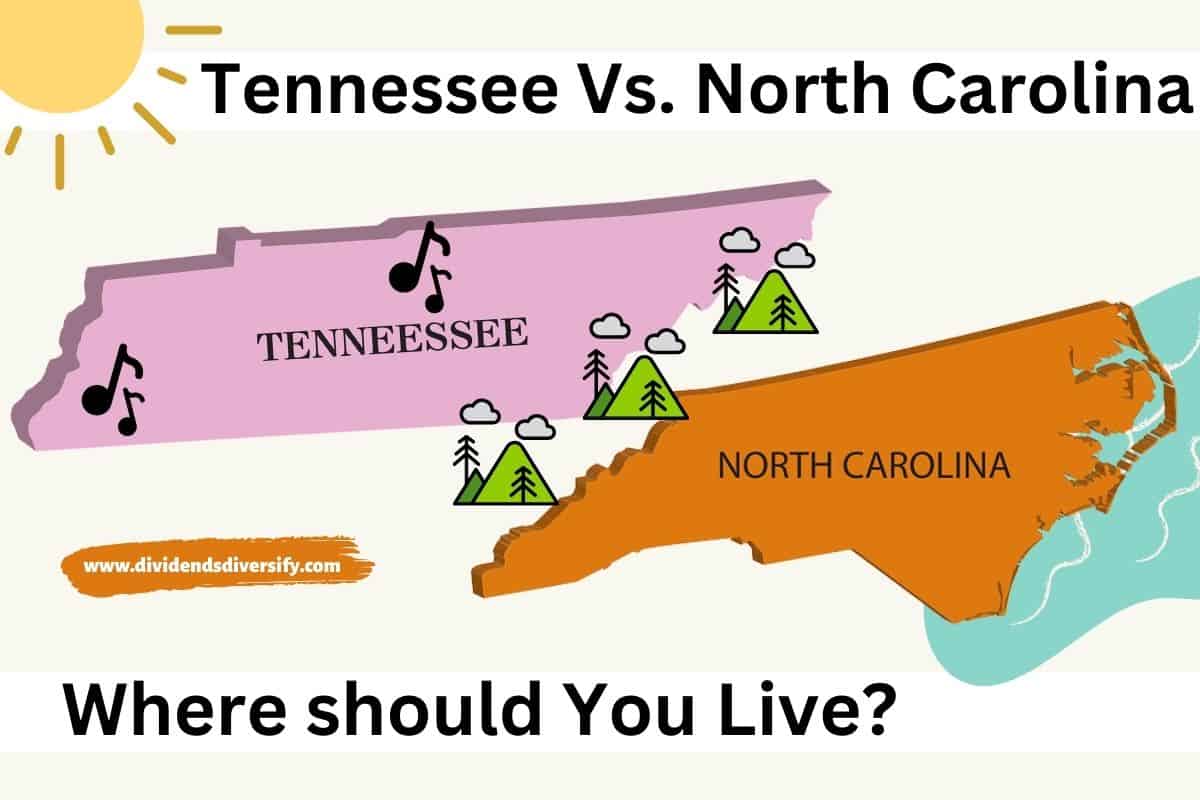 Disclosure: At no cost to you, I may get commissions for purchases made through links in this post.
Tennessee Vs. North Carolina Cost Of Living
Tennessee's cost of living is lower than North Carolina's.
Tennessee's cost of living index is 90.4. In comparison, North Carolina's cost of living index is 96.1. A value of 100 represents the United States National Average.
Buying a home in Tennessee is more affordable than in North Carolina. Tennessee's housing cost index is 82.9 vs. 92.1 for North Carolina.
Source: Missouri Economic Research and Information Center
Tennessee Vs. North Carolina Taxes
Tennessee is significantly better for anyone who wants to pay fewer taxes. The state is ranked number one for the lowest effective tax rate in the country. In comparison, North Carolina ranks 27th.
Source: Finance Buzz
Tennessee has no state income tax, and property taxes are some of the lowest of all states in the country. On the other hand, sales taxes are roughly comparable between the two states.
Finally, no matter the state you choose to live in, save money on your online purchases with the money-back app from Rakuten. Every dollar counts, so why pay more if you don't have to?
You can learn more about Rakuten here.
Tennessee Vs. North Carolina: Jobs & Economic Prosperity
Comparing Tennessee and North Carolina, neither state has a clear advantage concerning jobs and economic opportunity.
Both states' economic output, average household income, and unemployment rates are similar.
Sources: World Population Review and the U.S. Bureau of Labor Statistics.
As a result, let local factors regarding your job and ability to earn a good living guide your decision. For example, Charlotte, North Carolina, is one of the largest banking centers in the country. Thus, jobs in financial services and banking are more plentiful vs. Tennessee.
To sum up, you may make similar money in either state. However, lower living costs and taxes make a move to Tennessee better for your finances.
Tennessee Vs. North Carolina: Education & Health Care
North Carolina ranks 16th for the quality of its educational system. In comparison, Tennessee ranks 33rd.
Source: U.S. News and World Report
Furthermore, you can't beat North Carolina's higher education opportunities. The state is home to renowned research centers for higher education and learning. Specifically,
North Carolina State University
University of North Carolina
Duke University
Wake Forest University
These North Carolina institutions also have excellent healthcare systems that house dozens of specialty divisions, clinics, and departments.
Thus, living in North Carolina vs. Tennessee is better when education and health care are priorities for you and your family.
Tennessee Vs. North Carolina Weather
Tennessee and North Carolina are known for mild winters and warm, humid summers. You can beat the summer heat in either state by locating in the mountain regions' higher elevations.
The year-round temperate climates have made each state popular for people on the move. Specifically, anyone looking to escape harsh winter weather in the northern U.S. and the extreme summer weather of the deep south.
Comparing Tennessee and North Carolina living, severe weather conditions are an issue. In this case, you must "pick your poison."
One of the reasons not to move to Tennessee is tornadoes. In contrast, North Carolina gets hit by hurricanes. Finally, both states are prone to wildfires because of their densely forested regions.
Tennessee Vs. North Carolina Recreation
Tennessee and North Carolina have plenty to offer for fun and outdoor activities.
North Carolina has access to the ocean for beaches and water sports. Tennessee does not.
For music lovers, it's hard to go wrong living in Tennessee. Memphis has deep roots in Blues Music and Rock & Roll. Furthermore, Nashville is called Music City for good reasons. The city is a hot spot for Country Music and home to the historic Grand Ole Opry.
Once again, let your interests be your guide.
More reading: Several dangers of living in Tennessee
Okay. That concludes my review of the main differences between living in Tennessee vs. North Carolina.
So next, I will conclude and offer some parting thoughts. Before I do so, please enjoy and save this image to your Pinterest board.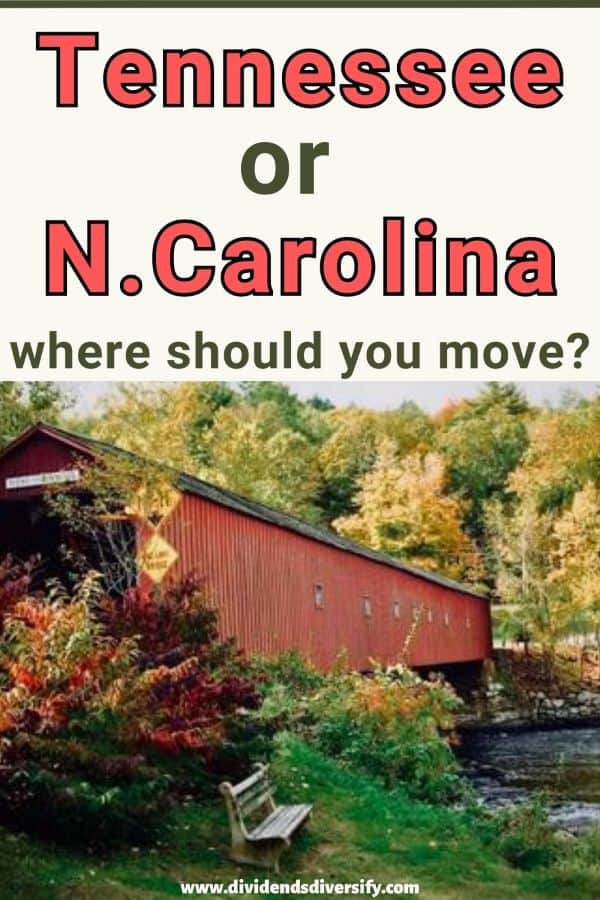 Tennessee Vs. North Carolina Living: Wrap Up About How To Choose
Tennessee and North Carolina are great places to live. Both states have also become popular retirement destinations.
Ultimately it comes down to local factors and your personal preference.
However, the following statewide differences between Tennessee vs. North Carolina living are essential to understand and remember.
Here's a table summarizing the differences between Tennessee and North Carolina living:
| | |
| --- | --- |
| Category | Winner |
| Cost of living | Tennessee |
| Tax friendly | Tennessee |
| Jobs & economy | Even |
| Education | N. Carolina |
| Healthcare | N. Carolina |
| Weather | Even |
| The ocean | N. Carolina |
| Music scene | Tennessee |
Should You Move to Tennessee or North Carolina?
I hope this article has helped you answer the question: should I move to Tennessee or North Carolina? Best of luck no matter what you decide.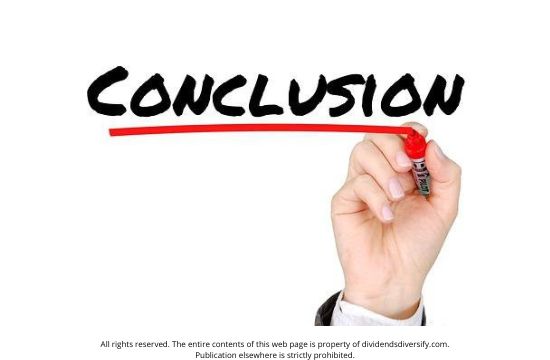 Author Bio, Disclosure, & Disclaimer: Please join me (Tom) as I try to achieve my goals, find my next place to live, and make the most of my money. However, I am not a licensed investment adviser, financial counselor, real estate agent, or tax professional. Instead, I'm a 50-something-year-old, early retired CPA, finance professional, and business school teacher with 40+ years of DIY dividend investing experience. I'm here only to share my thoughts about essential topics for success. As a result, nothing published on this site should be considered individual investment, financial, tax, or real estate advice. This site's only purpose is general information & entertainment. Thus, neither I nor Dividends Diversify can be held liable for losses suffered by any party because of the information published on this website. Finally, all written content is the property of Dividends Diversify LLC. Unauthorized publication elsewhere is strictly prohibited.
Tennessee Vs. North Carolina Living Fully Explained