For Anyone Thinking About Moving To Southwest Florida
If you are considering a move to Southwest Florida. Then you should understand the pros and cons of living in Estero.
When we are done, you can answer this question for yourself: is Estero, Florida a good place to live.
So, let's get moving…
Pros And Cons Of Living In Estero, FL
Here are our top pros of living in Estero:
Nice winter weather
Access to waterfront and beaches
Enjoyable parks
Excellent golf
Plenty of shopping
Good schools
No state taxes
Reasonable cost of living
Followed by the cons of living in Estero:
Limited nightlife and entertainment
Unbearable summer heat and humidity
Lots of rain in the summer
Risk of hurricanes
Too many snowbirds and tourists
Bad seasonal traffic
Many bugs and critters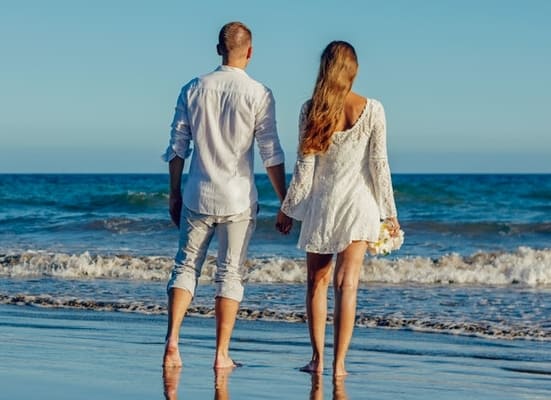 Disclosure: At no cost to you, I may get commissions for purchases made through links in this post.
Next, we will review each of these points about Estero one by one. Then, after you are done, but before you go, check out our…
Extensive library of location guides
There you will find we cover every state in the country.
Also, you will see a large and growing group of articles all about living the Florida lifestyle.
But for now, stick with me here. To further discuss the advantages and disadvantages of living in Estero.
Starting with the optimistic view. We have the pros of living in Estero…
Nice Winter Weather
If you are like me and need warm weather and sunshine to feel your best. Then, you may like living here in Estero.
Winters are mild with high temperatures in the 70s and 80s. Also, there are more than 300 days of sunshine each year.
Furthermore, the great weather feeds into so many of the other benefits of Estero living. Specifically, the outdoor activities…
Access To Waterfront And Beaches
From anywhere in this little village you are only minutes away from the Gulf of Mexico. For enjoying these world-class beaches:
Lovers Key
Bonita Beach
Fort Myers Beach
Furthermore, don't forget about the Estero River
It's a more than 6-mile long waterway that flows into Estero Bay. It is a great resource for fishing, kayaking, and observing local birds and animals.
Enjoyable Parks
Next, there are some great area parks to spend some quality time indoors and out.
First of all, there is Koreshan State Park. There you will find historic buildings, gardens, campsites, and so much more.
Second, the Estero Park and Recreation Center is a wonderful resource. For staying active both indoors and out.
Excellent Golf
For you golf lovers, there is Stonybrook Golf Club.
An excellent golf course. From the championship tees, it is one of the longest golf courses in Florida.
However, with seven sets of tees, the course can satisfy any skill level. Since it is one of nearly 200 courses nationwide to be certified as beginner-friendly
A designation earned from the National Golf Course Owners Association.
Do you like it so far? Well, we are just getting warmed up.
As the living in Estero pros and cons continues…
Plenty Of Shopping
Now you might think a small town in the corner of Southwest Florida might be short on shopping. But, it's not.
Since residents have two excellent shopping centers to choose from right in town. They are…
Miromar Outlets. A space occupied by dozens of designer and brand name outlet stores.
and…
You can explore Coconut Point. For a beautiful, upscale, outdoor shopping experience.
Next, for families with children. Another one of the great things about living in Estero…
Good Schools
First of all, Estero is located in Lee County.
Furthermore, the county school district here has a good reputation for learning and developing the children and young adults of the area.
Finally, for keeping the kids close to home. Or, for continuing your education. Florida Gulf Coast University (FGCU) is located nearby.
FGCU has an enrollment of about 15,000 students. And the University gives Estero a more youthful vibe.
When compared to some of the other best places in Southwest Florida. Many of which cater to a lot of retirees.
Next up, in my opinion, this is my top positive thing about Estero living…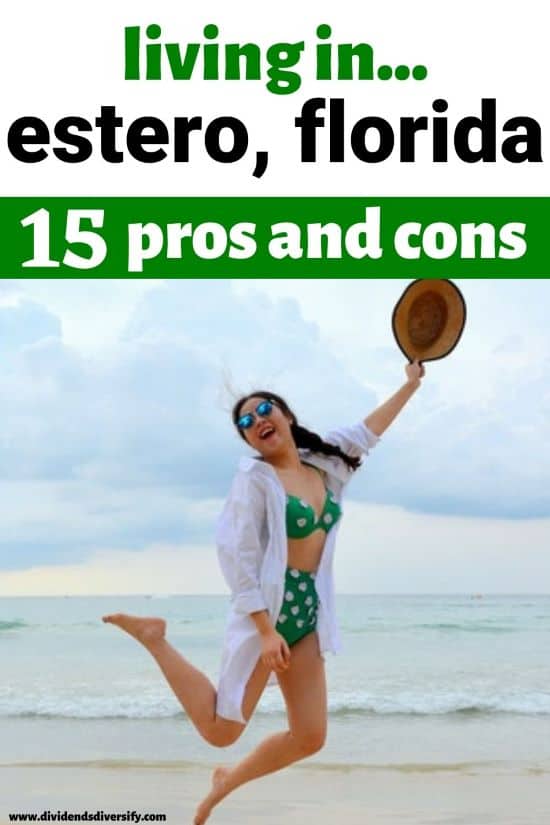 No State Taxes
One of the great things about living in Florida, is there are no state taxes. Because Florida is one of only a handful of states that do not take a share of residents' income.
Depending on where you are moving from. And how much money you make. The savings can be substantial. Often thousands of dollars per year.
Speaking of saving money, we make all of our online purchases using the cashback app from Rakuten.
Every little bit counts, especially when you are moving.
Next, a little more on the topic of money…
Reasonable Cost Of Living
The Estero cost of living is moderate. It's not exactly cheap since BestPlaces.net scores Estero's cost of living 12% higher than the United States national average.
On the other hand, when comparing the costs here to other coastal communities such as Naples. Then you won't feel that Estero is all that expensive.
Unfortunately, popularity has a price. And this part of Florida has seen tremendous population growth in the last several years.
Thus, I suggest you investigate life in Cape Coral. If you are looking for a lower cost of living. It's just a few miles north along the coast near Fort Myers.
Finally, moving can be expensive. So, it's a good idea to get your financial house in order.
We use the free online tool from Personal Capital. To manage our budget, spending, and investments all in one convenient place.
You can learn more about Personal Capital here.
By now you can probably see that retirement living in Estero is pretty sweet.
On the other hand, to balance out this discussion. We have the cons of living in Estero…
Limited Nightlife And Entertainment
Entertainment options are limited in most small communities. And Estero is no different.
With a limited population only recently climbing past 30,000 residents. It is a small town. Technically, it is considered a village.
As result, there isn't a lot of nightlife. So, you will have to go elsewhere to find bars, clubs, and larger entertainment venues.
Fortunately, the village of Estero is located near the more vibrant city of Fort Myers. With its historic downtown and modern, bustling city center and commercial district.
You can also feed your desire for nightlife by taking a road trip to the east.
Where you can explore Miami. Since it is only a couple of hours away by car. With all the entertainment options it offers in South Florida.
Next, in my opinion, this is one of the worst things about Estero living…
Unbearable Summer Heat And Humidity
Hey. You probably knew this one before we got started. Because summers are notoriously hot and humid in this area.
After all, Estero has a tropical climate. And during the peak of summer, temperatures are routinely in the 90s. Accompanied by high humidity.
Thus, during the summer months, residents find they spend a lot of time indoors soaking up the air conditioning.
Lots Of Rain In The Summer
Furthermore, it rains a lot in the summer. As heavy storms blow in just about every afternoon.
They aren't long in duration. But, you will have to get used to it.
And if you spend much time outside during the summer. Learn to plan your activities accordingly.
Next, more weather issues top our list of negatives about the Estero lifestyle…
Risk Of Hurricanes
Florida is one of the most hurricane-prone states in the country. And by being a town located on the Gulf of Mexico coast, moving to Estero only increases the risk.
These are violent and dangerous storms with high winds, rain, and flooding. They increase the cost of property insurance. And require residents to evacuate when a storm is bearing down on the area.
So, take note that the hurricane season runs from June through November.
Too Many Snowbirds And Tourists
If suffering through the summer season isn't bad enough. As soon as the weather turns to perfection and the threat of hurricanes diminishes.
Here comes the student population, tourists, and part-time residents known as snowbirds.
So, when a transient population doesn't appeal to you. Then this might not be your place.
Okay. Just a couple more important facts about Estero. Then I will wrap up…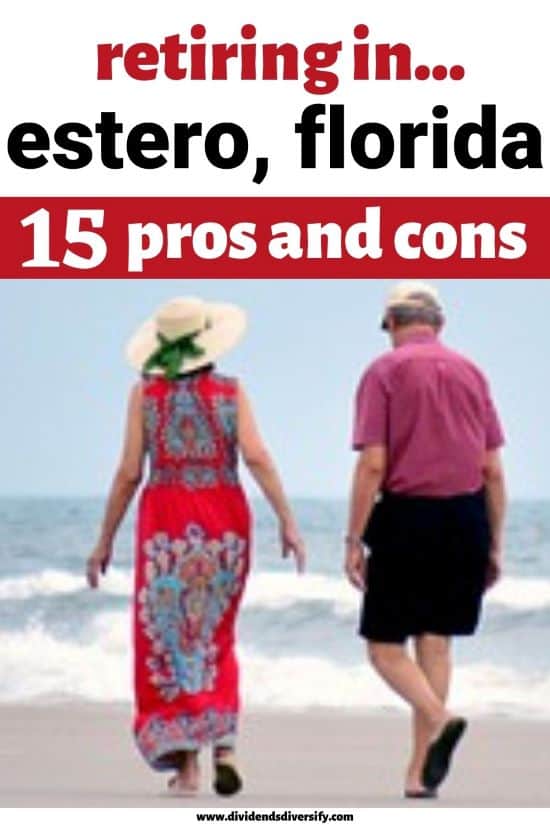 Bad Seasonal Traffic
Similar to all the popular places to live in Florida. Complicating matters is the traffic congestion.
It is brought on by the seasonal population that peaks from January through April.
Especially on Corkscrew Road. A main east-west artery running from Route 41 to Route 82.
The area around this road has seen a lot of commercialization and development in recent years.
Add in the seasonal influx of people. Plus ongoing development. And it all creates heavy traffic.
Many Bugs And Critters
People aren't the only ones that enjoy Estero living. Since you will also find plenty of bugs, insects, critters, and alligators that call the area home.
They all love the warm, moist tropical weather. Making them feel right at home in their natural habitat.
Nothing life-threatening here. Just something to get used to. When moving from other parts of the country.
Okay. That's all I have for today.
So, allow me to wrap up with a few parting thoughts.
Pros and Cons Of Living in Estero, Florida
For a summary, here's our top list of living in Estero, Florida pros and cons:
Nice winter weather
Access to waterfront and beaches
Enjoyable parks
Excellent golf
Plenty of shopping
Good schools
No state taxes
Reasonable cost of living
Limited nightlife and entertainment
Unbearable summer heat and humidity
Lots of rain in the summer
Risk of hurricanes
Too many snowbirds and tourists
Bad seasonal traffic
Many bugs and critters
Hopefully, this discussion has helped you with some important questions. Such as…
How is living in Estero?
What is the Estero lifestyle like?
Should I move to Estero?
Best of luck, no matter what you decide.
Living In Estero And Beyond
And if you decide Estero is not your place to live, check out all of our…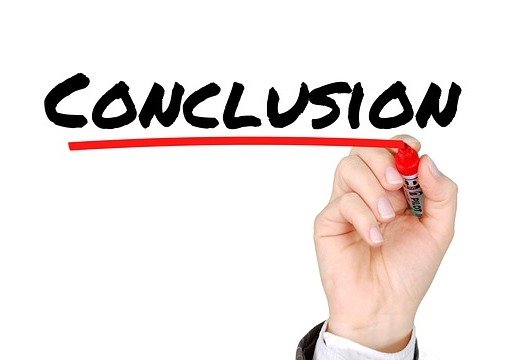 Author Bio: Tom Scott founded the consulting and coaching firm Dividends Diversify, LLC. He leverages his expertise and decades of experience in goal setting, relocation assistance, and investing for long-term wealth to help clients reach their full potential.
The Pros and Cons of Living In Estero Explained