Good Things To Know Before Moving To Port Charlotte
This article summarizes the pros and cons of living in Port Charlotte, FL.
While Southwest Florida is a great place to live. And a very popular destination for retirement living. Life in this city won't be for everyone.
So, carefully consider all of these living in Port Charlotte pros and cons before you move…
The Pros And Cons Of Living In Port Charlotte
Your new Port Charlotte lifestyle will probably mean these things:
Small town feel
Warm and sunny weather
Lots of outdoor activities
Proximity to great places
Incredible seafood
Moderate cost of living
No state income taxes
Limited economy
Not much nightlife
Lots of older residents
Too many tourists and snowbirds
Bad traffic congestion
Hot and humid summers
Risk of hurricanes
Pesky insects and critters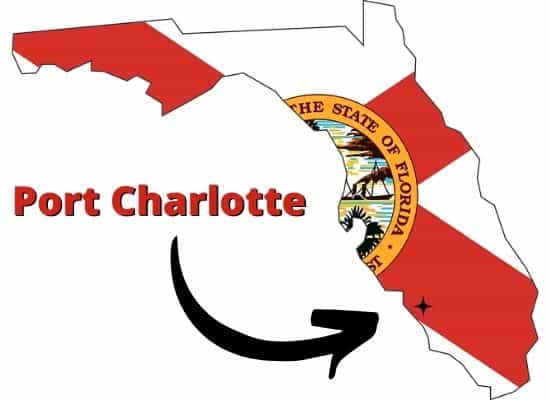 Disclosure: At no cost to you, I may get commissions for purchases made through links in this post.
Let's go through each of these points in detail. Then if you are still looking for that perfect place to live after you are done.
Check out all of our…
But for right now, let's start with the pros of living in Port Charlotte…
Small Town Feel
Located in Florida's Charlotte County, Port Charlotte has quiet small-town characteristics about it. People are very welcoming in and around the community and its neighborhoods.
With a population of about 60,000 residents, it's an easy-going and laid-back city.
Warm And Sunny Weather
You will find a warm and sunny climate here year around.
So, if you are one of those people that needs the sun to feel your best. You are going to like it in Port Charlotte.
Give or take a few days during any given year, there are about 300 days where the sun shines.
Most of the year temperatures rise into the 80s. Summer gets hot as highs approach 90.
While the winter season is extremely pleasant. Thermometer readings usually show between 70 and 80 degrees during the day.
Thus, there is no snow to shovel. Or, icy sidewalks and roads to deal with.
Okay. Stick with me now. As we are just getting rolling with the living in Port Charlotte pros and cons…
Lots Of Outdoor Activities
Because when the weather is nice here. Which it usually is. It's easy to get out and take advantage of the abundant things to do outside.
Living here means close access to the beaches. Where you can chill out on a summer day at Siesta Key Beach, Boca Grande, or Port Charlotte Beach State Park.
You can take a little road trip too. And check out the popular Venice Beach.
The Charlotte Harbor is one of the largest in the U.S. It is an ecological breeding ground for diverse marine wildlife. Such as tarpon, barracudas, redfish, sharks, snook, and even sharks.
There are many miles of water canals here. Most lead out to the Gulf of Mexico and the Charlotte Harbor.
As a result, there are lots of water sports to enjoy. Fishing, boating, paddleboarding, kayaking, and canoeing are all very popular.
Then when you have had your fill of the water…
You can check out a baseball game at the Charlotte Sports Park. Where the Tampa Bay Rays hold their games during the spring training season.
Or, head to one of the 7 local golf courses. To work on your game.
Next, when you need to get out of town…
Proximity To Great Places
You will find that Port Charlotte is centrally located in southwest Florida.
It is nestled between Sarasota to the north. And Fort Myers to the south. Also, beautiful Naples is not far away.
For staying local, you will find the proximity of homes and neighborhoods to be convenient.
For shopping and groceries. Or, accessing health care services at HCA Florida Fawcett Hospital and ShorePoint Health.
Then to venture a little farther. A few hours in the car can put you in Orlando, Miami, or Tampa.
With the big city amenities and entertainment. That these major metropolitan areas have to offer.
Thus, you can stay right in town. To handle the bulk of your day-to-day activities.
Incredible Seafood
When it comes to food, the area is a seafood lover's dream. You will find the freshness and flavor are hard to beat.
Whether you enjoy dining in one of the city's restaurants. Or, you prefer to pick up the catch of the day at a local seafood market.
Whatever the case, be sure to give these local delicacies a try:
Flounder
Mahi-mahi
Mackeral
Snapper
Grouper
Now, you may be thinking that such a nice place to live. Might cost a lot of money.
Fortunately, that's not the case.
And I have some benefits of living in Port Charlotte. Directly related to your money next…
Moderate Cost Of Living
Because you will find the cost of living in Port Charlotte to be quite reasonable. According to 24/7 Wall Street, expenses run about 10% less than the national average.
With housing costs represented by median home values leading the way.
As a result, there are much lower real estate prices here. Compared to other significantly more expensive coastal areas.
Other costs are moderate too. Like health care, utilities, and transportation. They also contribute to your cost savings.
But best of all…
No State Income Taxes
Florida does not charge residents a state income tax. This applies to anywhere you choose to live in the Sunshine State.
Depending on what state you are moving from. And how much money you make. The income tax savings can be substantial.
Finally, to make the most of your money in every respect. Consider the tools I recommend below.
Since one of the cons of moving to Port Charlotte, like anywhere. Is that your moving expenses can add up fast.
First, try Personal Capital's free online tool. For managing your spending, budget, and investments all in one place.
Second, make sure your credit score is in good shape. It must be strong when buying a new house and applying for a mortgage. Check yours for no cost at Credit Karma.
Finally, save on all those online purchases. They are a must to turn your new house into a home.
We use the cash rebate app from Rakuten for savings on just about everything we buy.
Now, let's switch gears. Because anywhere you choose to live will have some drawbacks.
Unfortunately, moving to Port Charlotte and setting up residence here will be no different.
So, let's balance this conversation out. And examine the cons of living in Port Charlotte…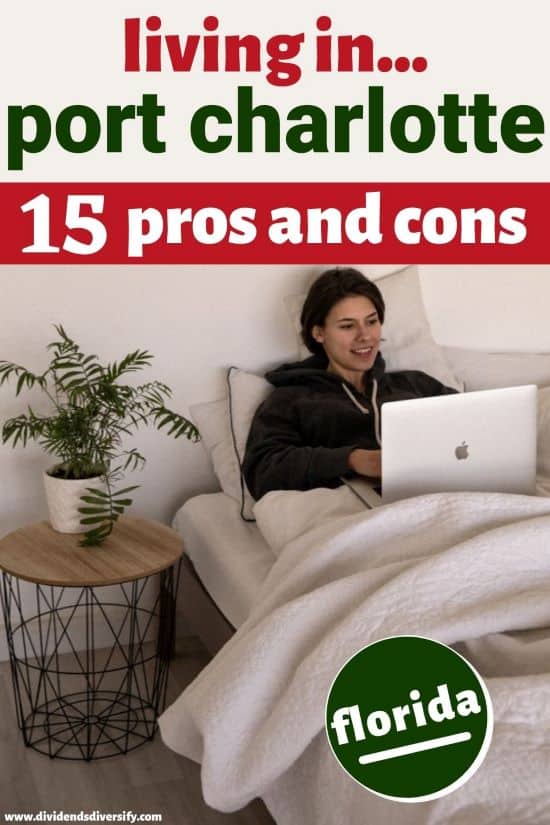 Limited Economy
If you are a professional worker. Looking for a variety of higher-paying careers and advancement potential.
Port Charlotte probably isn't your place.
Because depending on exactly what you want and what you do. Living in nearby Tampa is likely the better choice.
Since most opportunities in Port Charlotte are in the hospitality, tourism, health care, and fishing industries. These areas tend to be lower-paying.
As a result, the lesser economic opportunity is reflected in the city's median household income. Which is well below the national average.
Next, the second of our top disadvantages of living in Port Charlotte…
Not Much Nightlife
If you are on the hunt for a vibrant party and social scene. You won't find it here.
Since there just is not much to do in town for young adults. You can find a little more good nighttime life in the city of Fort Myers or Sarasota.
And for families with children looking to relocate. The same can be said for keeping your teenagers entertained. Since the options are limited.
Lots Of Older Residents
And it kind of makes sense. Since most residents here are a little older.
And just aren't seeking out late-night adventures. To support the types of establishments that would provide it.
For example, the median age of residents is comparably high. Measuring in the low 50s.
Too Many Tourists and Snowbirds
Southwest Florida is a popular place to live and visit. And the Port Charlotte area is no different.
January through April is the busiest time. When there is a steady stream of tourists, snowbirds, and part-time residents that descend upon the area.
They are looking to escape their cold winter climates in the north. On a positive note, Port Charlotte isn't as touristy as say Fort Myers is.
But still, the seasonal impact is noticeable.
Bad Traffic Congestion
And the influx of visitors leads to heavy traffic during the peak season.
Furthermore, there is virtually no access to public transportation. So, most residents own a car.
They hit the road to get where they want to go. So, you most likely will do the same after moving to Port Charlotte.
Thus, plan on a little extra time. When you need to get out and about. Especially during the peak season.
Hot And Humid Summers
There is no getting around it. Because you can count on it being very hot and humid here during the summer season.
The thermometer may not climb into the 90s very often. But when you add in the high humidity, the real feel temperatures are most definitely uncomfortable.
Risk Of Hurricanes
Living on Florida's Gulf Coast means there is always the annual threat of hurricanes. Where the season typically runs from June through November.
So, be prepared to have your life disrupted. During the infrequent times when you may need to evacuate the area.
And make sure you have good insurance coverage in place. In the event of damage to your property.
Pesky Insects And Critters
Other residents like the Port Charlotte lifestyle too. For example, there are lots of spiders, cock roaches, mosquitoes, flies, lizards, and snakes.
Alligators also like living in this beautiful part of Florida. Although they aren't typically aggressive toward us humans.
And since the canals are mostly saltwater, they don't care to live in them. Since they are freshwater creatures.
On the other hand, if you don't like sharing your home turf with these types of neighbors. Then you may want to consider moving someplace else.
Okay. That's all I have for today.
Allow me to close with a few parting thoughts…
Pros And Cons Of Living In Port Charlotte – Florida
As I have said, it's a good idea to carefully consider the advantages and disadvantages of Port Charlotte living before you move.
It's a great destination for warm-weather retirement living. Located in a peaceful small-town setting.
On the other hand, it shares many of the same drawbacks that other popular southwest Florida living destinations have.
Specifically, tourists, summer heat, bad traffic, and the risk of hurricanes. These items and the others we have discussed top the list.
Finally, if you are not sure Port Charlotte is your next best place to live? Then check out all of our…
Guides About Where to Move and Why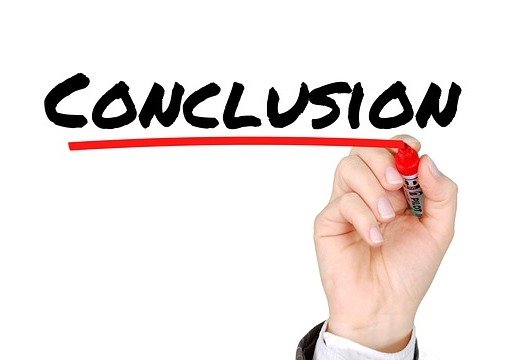 Author Bio: Tom Scott founded the consulting and coaching firm Dividends Diversify, LLC. He leverages his expertise and decades of experience in goal setting, relocation assistance, and investing for long-term wealth to help clients reach their full potential.
The Pros And Cons Of Living In Port Charlotte, Florida Explained