Things To Know Before Moving To Rhode Island
Today, let's knock out the pros and cons of living in Rhode Island.
Since the benefits of living in Rhode Island are many. But the bad things about Rhode Island must be considered too.
For you, or anyone for that matter. Considering a move to "The Ocean State".
So, let's go to work. And review the living in Rhode Island pros and cons…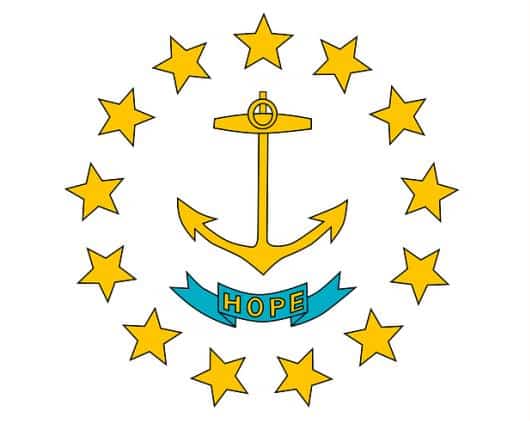 Disclosure: At no cost to you, I may get commissions for purchases made through links in this post.
Pros And Cons Of Living In Rhode Island
The top 10 pros and cons of Rhode Island include:
Beautiful landscape
Multiple lifestyle options
Close to everything
Good educational options
Easy to get away
High cost of living
Steep tax burden
Bad winter weather
High population density
Heavy traffic and lousy drivers
We are going to address each of these living in Rhode Island pros and cons head-on. But first, let's answer the burning question of the day…
Is Rhode Island A Good Place To Live?
And the answer is… yes AND no.
Since most people either love Rhode Island living. Or, they hate it.
Thus, there isn't much in between. Let's explore this a little more…
Reasons To Move To Rhode Island
First of all, the landscape is stunning in this state.
It has miles of ocean shoreline and picturesque beaches, lakes, and streams. Plus many miles of lush forests among the rolling hills.
Furthermore, you can take your pick of several lifestyle options.
From urban to a small town, rural, or coastal. Thus, the state's environment has a little something for everyone.
Next, educational options are abundant. Especially higher education. For anyone pursuing that all-important degree.
Finally, life in Rhode Island means you are close to everything the state has to offer. And close to everything nearby states have to offer too!
On the other hand, a discussion about the pros and cons of living in Rhode Island would not be complete. Without addressing the worst things about living in Rhode Island.
Let's do that next…
Reasons Not To Move To Road Island
Similar to other states in the New England region. This is an expensive state to reside in.
Housing, groceries, and utilities are a few of the biggest offenders. Making it hard to balance your budget.
What's worse is the state is also known for its high taxes. Where income taxes, property taxes, and sales taxes. All combine to create a heavy tax burden for Rhode Island residents.
Next, what does a small land area? Combined with a large population and thousands of tourists create?
The answer is a densely populated state. With overcrowding, and bad traffic congestion. Especially during the summer season.
Okay. With the state highlights of this living in Rhode Island review taken care of.
Next, let's dig into each of the 10 pros and cons of moving to Rhode Island…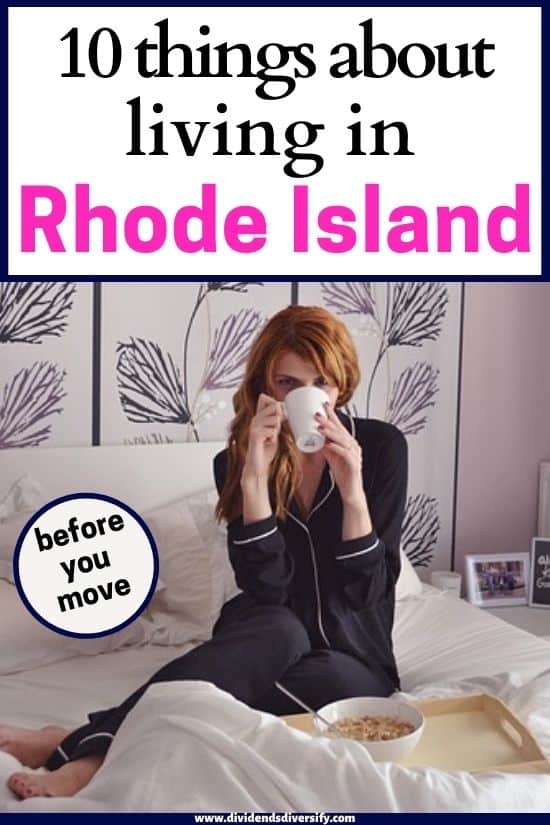 Beautiful Landscape
First, we have the scenic landscape.
Since the state is bordered by the Atlantic Ocean on two sides. With a coastline full of inlets, coves, bays, and beaches to explore.
Speaking of beaches, they range from the protected beaches in Narragansett Bay. A bay shared with the state of Massachusetts.
To rocky wide open ocean shoreline. In the southern part of the state.
Some of the best beaches to visit include…
Goosewing Beach, Little Compton
Misquamicut State Beach, Westerly
Narragansett Town Beach, Narragansett
Easton's Beach, Newport
East Mutunuck Beach, South Kingstown
Napatree Point Beach, Westerly
East Beach, Charlestown
I must also mention Block Island.
It is a small but beautiful island. About 10 miles off the mainland.
With the backdrop of the Mohegan Bluffs. Being large clay cliffs. About 150 feet high. And located on the island's southern shore.
There are beautiful beaches there. Plus opportunities for hiking, biking, and exploring.
Including a quaint town. Filled with boutiques, restaurants, and art galleries.
Furthermore, one of the best things about Rhode Island is the spring through fall weather. Providing a temperate climate. With plenty of sunshine.
Perfect weather for enjoying the great outdoors. That this state offers.
What you won't find are mountains. Since the state has flat to rolling terrain.
You might need to venture into upstate New York. If hiking in and climbing mountains is your thing.
Next, another one of the reasons to live in Rhode Island…
Multiple Lifestyle Options
Since the state has a nice mix of environments. For choosing your favorite type of lifestyle.
Be it urban, small-town, rural, or coastal Rhode Island living.
Thus, depending on your budget. You can have an ocean view, be in the city, on a farm, or out in the middle of the woods.
Let's talk a little about these possibilities…
Urban Living In Rhode Island
Looking for a city environment? If yes, there is Providence, the state's capital city.
And the largest by population in the state. There you will find an urban vibe with a small-town atmosphere.
It is a walkable, relatively safe city. With lots of character from the old architecture and history.
There's always something going on here. From cultural celebrations, nightlife, and a noteworthy entertainment scene.
Including the popular art museum at The Rhode Island School of Design. It has a huge collection. And is an absolute must-visit for anyone with an eye for art.
Small-Town Living In Rhode Island
Looking for that perfect example of small-town New England charm? Then move away from the greater Providence metropolitan area.
As you approach the western border of the state, near what is known as Connecticut's quiet corner. You will find dozens of peaceful small colonial towns to choose from. It is here you will experience the advantages of small-town living.
And last but not least, you can choose to live on the shoreline. It is one of the cool things about Rhode Island. For example…
Coastal Living In Rhode Island
Since the state has many coastal towns like Jamestown, Charlestown, Narragansett, Newport, and Little Compton. Just to name a few.
Well, let me just say this. They are amazing places to live. For anyone that wants to live close to the ocean waters.
Leading me to another one of the perks of living in Rhode Island. In case your budget doesn't allow for oceanfront living…
Close To Everything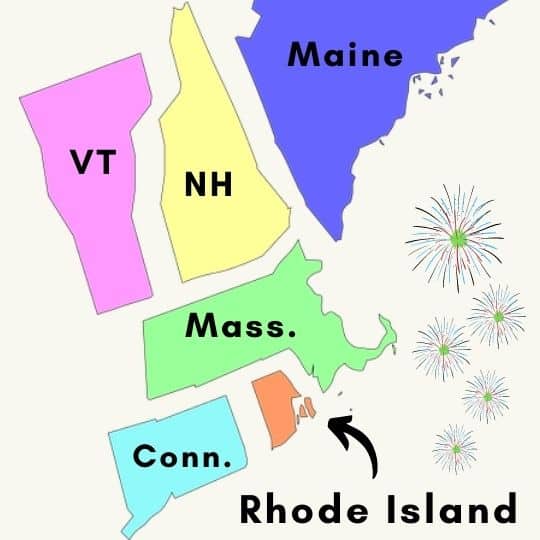 Because the state is so small. Measuring just 37 miles wide. And 48 miles long, according to ri.gov
You don't have to live by the ocean. To enjoy its immense beauty.
Since it is quick and convenient to travel anywhere in the state. And do so in less than an hour.
For example, you can hike Jerimoth Hill in the morning. The highest point in the state. And located on the state's western border.
Then be on the beach of your choice in the afternoon. To watch the sunset in the sky.
As a result, you are never too far away from the city, beach, or woods. No matter where your Rhode Island life takes you.
Next up, another one of the advantages of living in Rhode Island…
Good Educational Options
In case you are looking to further your education. Or, get your kids started on the right path.
Let's talk school…
K-12 Educational System
First, there are the elementary school and high school systems. Also referred to as K-12.
Studies done by WalletHub and USA Today have ranked the state's school system quite high. Versus other states in the country.
On the other, if you dig a little deeper. Some school districts are better than others here.
So, many people who move to Rhode Island want a good education for their children. Therefore, they are selective in where they choose to live. For the schools that are offered.
Specifically, towns like Barrington, or East Greenwich are popular choices. While Kingstown and Cranston are okay too.
On the other hand, when considering the Providence school system. Most consider it to be of lesser quality.
So, here is the best moving to Rhode Island advice I can give you. Specifically, choose your exact location wisely.
To fit not only your desired lifestyle. But also to meet other priorities that are important to you.
On the other hand, there is one area of schooling where this state shines brightly…
Colleges And Universities
Since the state has excellent higher education options.
Starting with prestigious Brown University as the headliner. Where just getting accepted into this Ivy League institution is a big accomplishment.
Other good schools include:
Rhode Island School of Design
The University of Rhode Island
Providence College
Johnson and Wales University
Across these institutions, you will find excellent programs. From culinary arts to sports management, psychology, teacher education, nursing, and much more.
As a result, Rhode Island attracts some smart people. And does a great job of developing them. Into the brightest minds and creative types, you will find.
Next, I have another one of the good things about Rhode Island…
Easy To Get Away
No matter how great a place you find to live. Be it Rhode Island. Or, elsewhere.
There are always times when you need or want to get out of town.
And doing so is no problem. When you live in the state known as Little Rhody".
First, state residents are close to great cities.
Since Boston is only about 60 miles away. While New York City is less than 200 miles from Providence.
So, whether you need a weekend getaway. Or, access to more business opportunities. These cities are at your doorstep.
Do you need to go further? And do it faster?
Then you have close access to Rhode Island T. F. Green International Airport. It is considered one of the most convenient in the country.
Being small enough that it's easy to get in and out of. But, big enough that it has long-distance flights.
To get you where you want to go. At competitive prices.
Finally, Providence is connected by high-speed rail to Boston. And also to New York, Philadelphia, Baltimore, and Washington D.C.
This means Rhode Islanders have convenient access. To many of the major cities for recreation and commerce on the eastern seaboard.
Okay. That concludes the best things about living in Rhode Island.
But an article about the pros and cons of living in Rhode Island would not be fair. Without addressing some of the not-so-good things about living here.
And we will get started with your money…
High Cost Of Living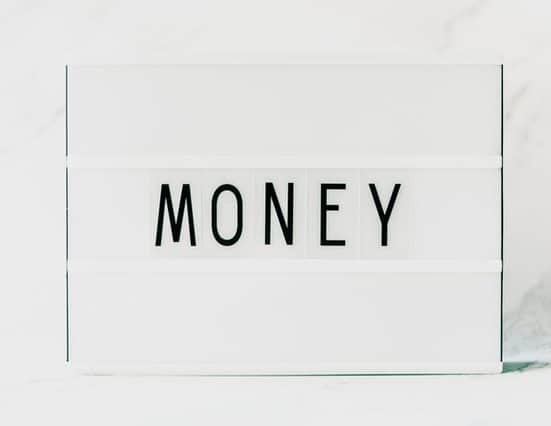 The average cost of living in Rhode Island can get pretty pricey. Thus, you will find that your expenses can add up quickly.
Whether you are buying food, housing, or the necessities of life. Be ready to pay up.
So, let's put some numbers behind it. Courtesy of BestPlaces.net.
Since just about every budget category is higher than the national average.
Second, the median home value is almost 30% more. This alone can price a lot of people out of the housing market here.
Since the price of living in Rhode Island is so high. Allow me to offer a few suggestions to fine-tune your budget.
And save a little of your hard-earned cash…
Ways To Save Money Living In Rhode Island (or anywhere)
If you are like most people. Saving some money. Without compromising your lifestyle. Is always a good thing.
Since every dollar counts. No matter where you live.
So, here are some suggestions. To save a few bucks. As you weigh the pros and cons of living in Rhode Island…
Ready to buy a new home? Or get an apartment?
Then make sure your credit score is in good shape. Check it for free using Credit Karma. Then get busy improving it.
Furthermore, I get cashback on all my online purchases. Including the stuff that I buy on Amazon. By using the Rakuten cash rebate app.
Finally, manage your total financial picture for free using the online app from Empower. It's a great online budgeting and money management tool.
What's best? It is that all of these tools are free to sign up for and use.
For saving money. And better managing your money. No matter where you choose to live.
Next, another one of the moving to Rhode Island pros and cons. Unfortunately, I'm not done with your finances…
Steep Tax Burden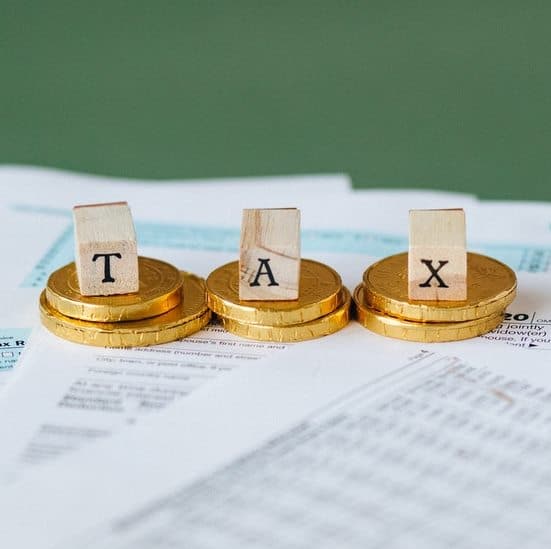 Because state and local taxes are high here. Making it particularly unfriendly for workers. Or anyone considering retirement in Rhode Island.
Here's why…
Income Taxes
Like so many states in New England, Rhode Island runs a progressive tax system. That's just a fancy way of saying this:
The more money you make in the job market. Or, from your business. The higher your average tax rate.
And the highest rate goes up to almost 6%. However, most people will end up with an average income tax rate of a little less than that. Unless you are one of the lucky ones that make a lot of money.
Everyone's income tax situation is different. So, I can't pinpoint your exact tax rate.
However, as a rule of thumb. Most people will end up paying 3%-5% of their income. To this state, in the form of income taxes.
Next, here is another one of the reasons not to live in Rhode Island. And I'm still talking taxes…
Property Taxes
Because property taxes are very high here.
It's a combination of two things. First, the average property tax rate is one of the highest in the country. Second, that rate is applied to high real estate values.
As a result, you will be hard-pressed to find another state. Where you will pay more in property taxes.
Another one of the worst things about Rhode Island taxes is…
Sales Taxes
That sales taxes are high too. Averaging about 7% on your purchases.
Ouch. Again that's one of the highest rates in the United States.
And there's more…
Other Taxes
Rhode Island is not a particularly tax-friendly state for retirees. Because retirement income is considered taxable. Plus there is an aggressive estate tax too.
Finally, if all these taxes are not enough. There is an annual property tax. Applied on the value of your automobile.
Okay. Enough about money and taxes.
If all of that wasn't bad enough. I have another one of the disadvantages of living in Rhode Island for you.
Bad Winter Weather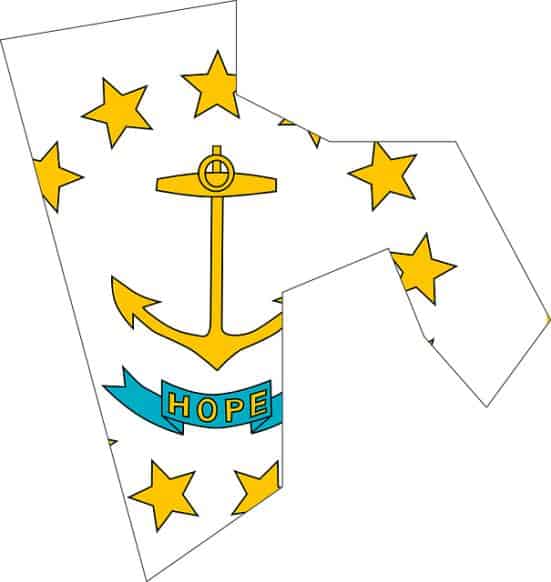 The weather can get pretty cold during the winter months. And if you are not willing to put up with snow and cold. Then, the lifestyle here may not be for you.
First, the state gets about 3 feet of snow annually. That's significantly higher. Compared to most other states in the country.
Second, during the worst winter months. You can expect cold temperatures well below freezing during the day. And overnight temperatures will frequently drop below zero.
Note that it is coldest in the inland areas. As winter temperatures are more moderate in the coastal region.
And here I have yet another one of the bad things about living in Rhode Island…
High Population Density
Based on land area, Rhode Island is the smallest state in the nation. And much of the land is forested with few inhabitants.
Yet, the state has nearly one million residents. Mostly in and around the greater Providence metropolitan area. And other popular locations along the coast.
Thus, all of this adds up to a lot of people. In a small space. Similar to New Jersey.
Meaning one thing. This state is densely populated.
During the summer is when this becomes an even bigger issue. Because many tourists flock to the beaches and the coast.
For the natural beauty. And many attractions.
As a result, because of the tourists and population density. Things can feel a bit crowded.
Leading us to the last of our negatives of Rhode Island living…
Heavy Traffic And Lousy Drivers
Because of the dense population. It creates heavy traffic.
Making matters worse, there are plenty of potholes. Since the roads are not well maintained.
Finally, Rhode Island drivers have a bad reputation.
Ranging from aggressive, impatient tailgaters. To rude drivers with little respect for the rules of the road.
Okay. That's a wrap. Allow me to conclude with a few final thoughts…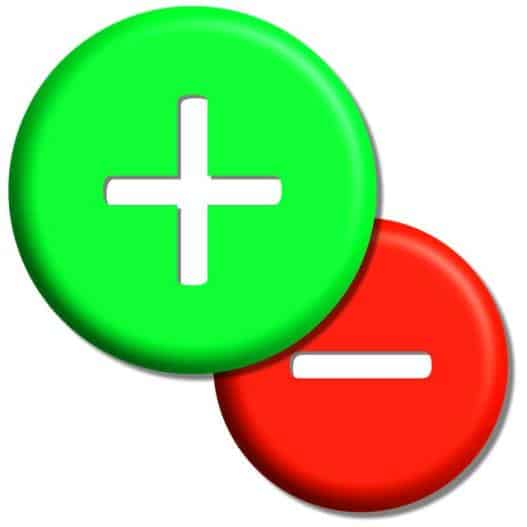 Pros And Cons Of Living In Rhode Island
Our top 10 living in Rhode Island pros and cons include:
Beautiful landscape
Multiple lifestyle options
Close to everything
Good educational options
Easy to get away
High cost of living
Steep tax burden
Bad winter weather
High population density
Heavy traffic and lousy drivers
I hope this discussion has helped you think about some important questions. For example,
1) Is Rhode Island a nice place to live?
and
2) Why move to Rhode Island?
Perhaps by now, you have decided the Rhode Island lifestyle is right for you. Or, maybe not.
Either way, good luck with your decision. No matter where you decide to move.
More Reading About Living In Rhode Island And Beyond
Make the Most Of Your Money In Rhode Island (or anywhere)
I mentioned several financial tips and tools in the article. They are summarized here for your convenience.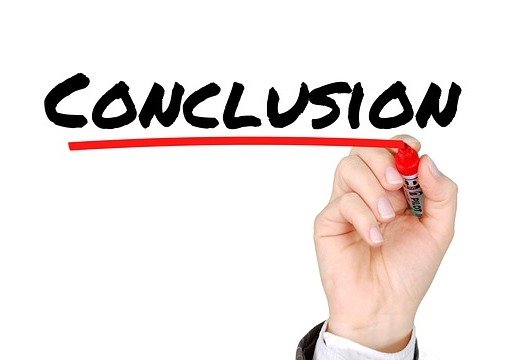 Author Bio, Disclosure, & Disclaimer: Please join me (Tom) as I try to achieve my goals, find my next place to live, and make the most of my money. However, I am not a licensed investment adviser, financial counselor, real estate agent, or tax professional. Instead, I'm a 50-something-year-old, early retired CPA, finance professional, and business school teacher with 40+ years of DIY dividend investing experience. I'm here only to share my thoughts about essential topics for success. As a result, nothing published on this site should be considered individual investment, financial, tax, or real estate advice. This site's only purpose is general information & entertainment. Thus, neither I nor Dividends Diversify can be held liable for losses suffered by any party because of the information published on this website. Finally, all written content is the property of Dividends Diversify LLC. Unauthorized publication elsewhere is strictly prohibited.
The Pros And Cons Of Living In Rhode Island Explained