Reasons For And Against Moving To Vermont
Discussing the pros and cons of living in Vermont is on the agenda for today.
In case you are thinking about retiring in Vermont. Or just looking for a fresh start in life. And wondering if Vermont is a good state to live in.
Regardless of your specific situation, we have it covered. And I think you are going to find out…
That this little state. Packs a pretty good punch.
So, let's not delay. And get on with 10 living in Vermont pros and cons today!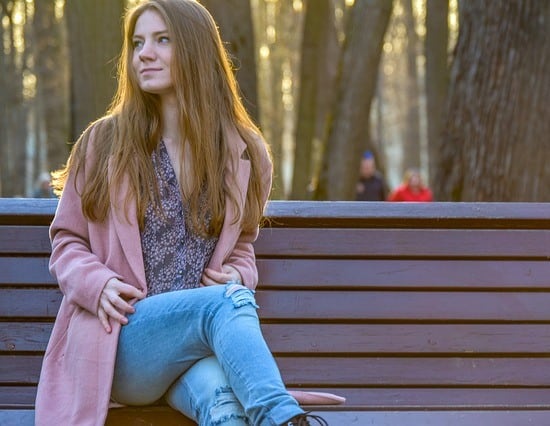 Disclosure: At no cost to you, I may get commissions for purchases made through links in this post.
Pros And Cons Of Living In Vermont
When considering the moving to Vermont pros and cons. Put these 10 things to think about at the top of your list.
Great outdoor environment
Simple and traditional lifestyle
Exceptional residents
Best grades for health and vitality
Places to go and ways to get there
Bad winter weather
Sloppy mud season
High cost of living
Lackluster economy and job market
Lacking cultural and ethnic diversity
We will go through each of these Vermont pros and cons shortly.
But first, let me address that burning question that is probably on your mind…
Is Vermont A Good Place To Live?
As I just said, this little state packs a punch. But, that punch can cut both ways. Depending on what you are looking for.
Since there are some good reasons to move to Vermont. And some reasons not to move to Vermont too.
Here's what I mean…
Reasons To Move To Vermont
This state maintains a charming lifestyle. Rooted in the New England way of life.
For example, the state is mostly free from the effects of urbanization. Such as heavy traffic congestion. And the rapid expansion of chain restaurants and "big box" stores.
Yet, its proximity to metropolitan areas in nearby states. Allows access to the things those urban communities offer.
Furthermore, the state's residents may be its greatest asset. As they are helpful, watchful, neighborly, healthy, and politically engaged.
Finally, put all of these good things about Vermont together. And place it in one of the most beautiful, scenic, and natural settings. Rich in fun outdoor activities.
And I think you will find much to love about Vermont living. As well as the Vermont quality of life.
On the other hand…
Reasons Not To Move To Vermont
There are some reasons not to live in Vermont. Since "The Green Mountain State", may not be for everyone.
Here's why I say that…
First of all, the winters are severe. As extremely cold temperatures set in. And it snows regularly for up to 5 months of the year.
Then snowmelt and spring rains bring on the muddy season. And roads full of potholes.
To make matters worse. The state is not exactly brimming with economic opportunity. If you want to dramatically improve your finances. And make a better life.
Finally, a traditional New England state. With tons of small-town charm has its drawbacks. If you are looking for robust nightlife, cultural activities, or ethnic diversity.
Okay. We have those big picture living in Vermont review highlights taken care of.
Next, let's move back to the pros and cons of living in Vermont. And cover them in greater detail.
That way you will know. If this state's not for you. There are 49 other states to choose from.
Great Outdoor Environment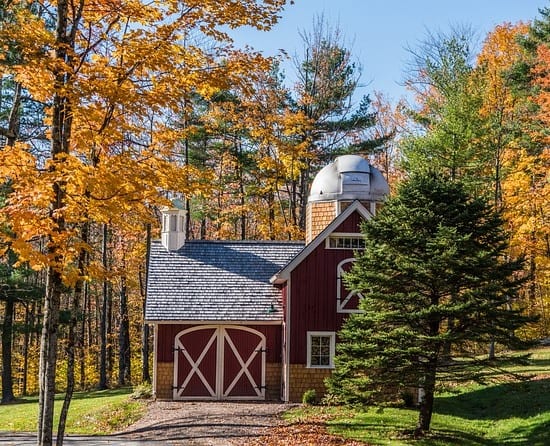 As it relates to the stunning outdoors in this state. There is so much to mention.
So, let's break it down into some bite-size pieces.
Scenic Beauty Of The Landscape
This is a truly beautiful and picturesque state.
First, the Green Mountains cut through from North to South. Named for staying green throughout the winter. Despite the snow cover.
They are part of the Appalachian Mountain range in this state.
Plus there are rolling hills, forests, farmland, and many miles of untouched land. With lakes, rivers, and waterfalls dotting the profile.
Then there is the state's amazing collection of covered bridges. More than 100, mostly constructed in the mid-1800s.
With autumn, comes the turning leaves. Where you can witness the famous red and orange colors of New England.
Finally, when the snow arrives. It blankets the rivers, lakes, and mountains. Making a winter wonderland like no other.
Next, another one of mother nature's gifts. And one of the best things about Vermont. So, it deserves a section of its own…
Lake Champlain
While this is the only state in New England that does not have an Atlantic Ocean coastline. It is not without a dramatic water feature.
That being Lake Champlain. A freshwater lake.
Located just over the border with upstate New York. It is one of the best lakes in the northeast.
As it boasts nearly 100 species of fish. Making it one of the best places to go fishing. And boating too.
Living In Vermont On Lake Champlain
Furthermore, many of the state's charming towns are situated along the lake's shores. Such as
Alburgh
Addison
Burlington
Charlotte
Colchester
Ferrisburgh
Grand Isle
Isle la Motte
North Hero
Panton
Shelburne
South Burlington
South Hero
Many of these towns offer picturesque waterfronts, restaurants, and quaint shops. The essence of Vermont living.
And several of these towns are islands on the lake. Mostly reserved for resorts and visitors enjoying a holiday.
But there are residents too. Experiencing island living. Without being in the middle of the ocean!
Weekend Retreats Or Retirement Destinations In Vermont
These towns are great places to go and spend the weekend. Or, as you ponder a place to live. And the retiring in Vermont pros and cons.
So, you may ask. Why all of this unspoiled land and natural beauty here?
Allow me to suggest as to why…
Low Population Density
Because, as of this writing, only Wyoming out in the west. Has fewer state residents.
So, the natural resources remain mostly untouched by humans. Partly because of the state's low population.
Even the very remote state of Alaska. With arguably much worse winter weather. Has more residents than Vermont.
Think of it this way…
There is only one city in this state. With a population greater than 40,000 people.
And it is Burlington. On Lake Champlain.
So, Vermont living means you are always close to uncrowded spaces here.
Yet another one of the benefits of living in Vermont. As it relates to the outdoors…
Snow And Winter Sports
Because this state is known for its winter sports.
Ice fishing, ice skating, snowboarding, but most of all skiing.
Since the state is home to nearly 25 ski resorts. Where many popular ski areas in the state include Stowe, Killington, Jay, and Stratton.
The resorts are located in the Western region. Along the Appalachians. Running almost the entire length of the state.
So, no matter where you are in Vermont. You aren't far from some excellent skiing.
Okay. Enough about the great outdoors. I told you there was a lot to mention. And I wasn't lying!
Next, I have another one of the reasons to live in Vermont…
Simple And Traditional Lifestyle
If you're looking to escape the rat race. And return to a more basic approach to life. Then the Vermont lifestyle may be for you.
Since it is an excellent choice for those seeking a peaceful way of life. Being a state removed from the hustle of urban living.
And, three areas come to mind.
That makes life in Vermont a throwback. To a day when we all took a simpler approach to our lives.
Specifically, you will note:
Limited urbanization
Local foods
Light traffic
Let's touch on each of these…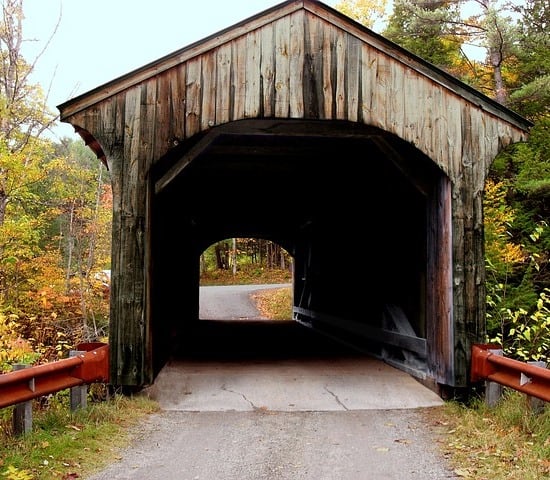 Limited Urbanization
As you spend time in here. I think you will see and enjoy limited over-commercialization in this state.
Since the state. And its residents prefer shopping in smaller, locally-owned stores. Versus malls, outlets, and big-box stores.
You may notice too. There are no billboards along the roadsides.
As the state legislature passed a law prohibiting such ads. To preserve the natural beauty of the landscapes.
In addition, most of the small towns have few chain hotels.
So your out-of-town visitors get to enjoy the personality of small inns. And bed and breakfasts. Offering a more personal and intimate setting.
Also, perfect for a weekend retreat. When you just need to get away from your home here.
How about this next one of the perks of living in Vermont. That adds to the simple life…
Wholesome Local Foods
Some of the state's specialty foods embody basic living.
Cheese and ice cream. Made from fresh ingredients right off the local dairy farms.
And don't forget. Ben and Jerry's ice cream was founded here too.
Then there is maple syrup. Where perhaps there is no finer made anywhere in the world.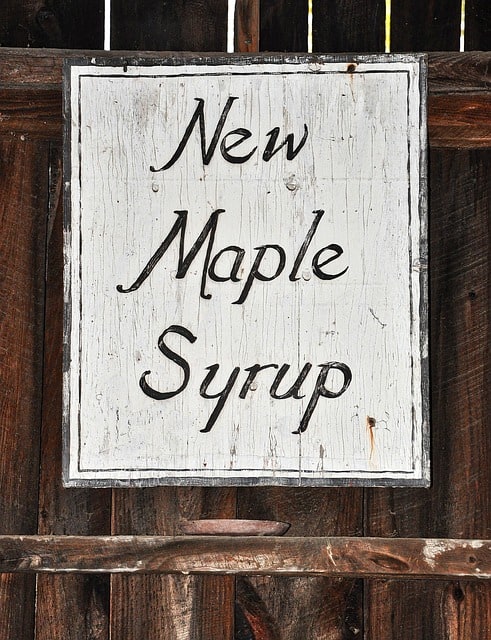 And finally, a relaxed pace would not be complete without another one of the great things about Vermont.
Light Traffic When Living In Vermont
Since you won't have to worry about getting stuck in traffic jams.
Oh sure. Downtown Burlington can get a little busy. But that's about it.
Otherwise the roads around the state. Are mostly wide open.
Next up. It is perhaps Vermont's greatest asset.
And another one of the reasons for: why live in Vermont…
Exceptional Residents
Most noteworthy, all of our lives are dependent on people. Including the positive relationships, we have with others.
Here's where Vermonters stand out in this area…
Helpful, Respectful, Neighborly People Live In Vermont
First of all, the folks here tend to be quite neighborly. And willing to lend a helping hand.
They have a knack for compromise. And working together. While emphasizing tolerance and respect for others.
Furthermore, their respectfulness shows in the state's low crime rates.
Similar to its neighbor state of New Hampshire and Maine too. Where crime rates in this northeast region are always the lowest. Or near the lowest in the United States.
This makes it a great place for raising a family. Retiring in Vermont. Or, for pretty much anyone looking for a secure and safe place to live.
Here's another good thing about the people of Vermont…
Politically Engaged People Live In Vermont
Most everyone is politically engaged in some way. Residents are open with their views. But still respectful of others.
Civic engagement is taught in high school. Also, everyone is encouraged to vote. And be involved in their state and local government.
Next, I have another one of the advantages of living in Vermont. For those who currently live there.
And you too. As you consider the moving to Vermont pros and cons…
Best Grades For Health And Vitality
According to a USA Today study. Vermont is one of the healthiest states in the country.
This study and similar ones by the United Health Foundation. Attribute the overall well-being of Vermonters to:
Limited obesity in the population
Low rate of smoking
High rates of physical activity
Furthermore, the state's public health funding is among the highest in the nation.
So, the health concerns in this state. Resulting in a lower quality of life experienced elsewhere. Is not a big problem in Vermont.
Okay. Another one of the positives about living in Vermont…
Places To Go And Ways To Get There
Just in case you have made it this far. And are worried about getting trapped in "small-town USA"?
Vermont living comes through again…
Proximity To Metropolitan Areas
Because residents have access to states in the east. And the metropolitan areas located in them.
For example, using the largest city of Burlington. As a starting point.
You can drive to Boston in a little more than 3 hours. To explore this great city and the surrounding Atlantic coastline of Massachusetts.
Syracuse, New York is less than 5 hours away. And New York City is under six.
While the Canadian city of Montreal is closest. Since you can reach it in about an hour and a half by car.
Good Transportation Infrastructure
Furthering your ability to get places in the region. The Amtrak train runs directly into New York City.
And the state has 2 major interstate highways. That can get you to the "larger" intrastate cities in Vermont very efficiently.
Also, the cities in nearby states and countries that I just mentioned.
Okay now. That concludes my top 5 pros of living in Vermont.
Allow me to recap…
Advantages Of Living In Vermont
The good things about Vermont living include:
Great outdoor environment
Simple and traditional lifestyle
Exceptional residents
Best grades for health and vitality
Places to go and ways to get there
But next, let's "flip the script".
Because an article about the pros and cons of living in Vermont would not be complete. Without addressing the bad things about Vermont living too.
After all. I don't want you to read this article. Make the big decision. Then regret moving to Vermont.
No way. I want you to go in with your eyes wide open!
So, let's get moving (pun intended)!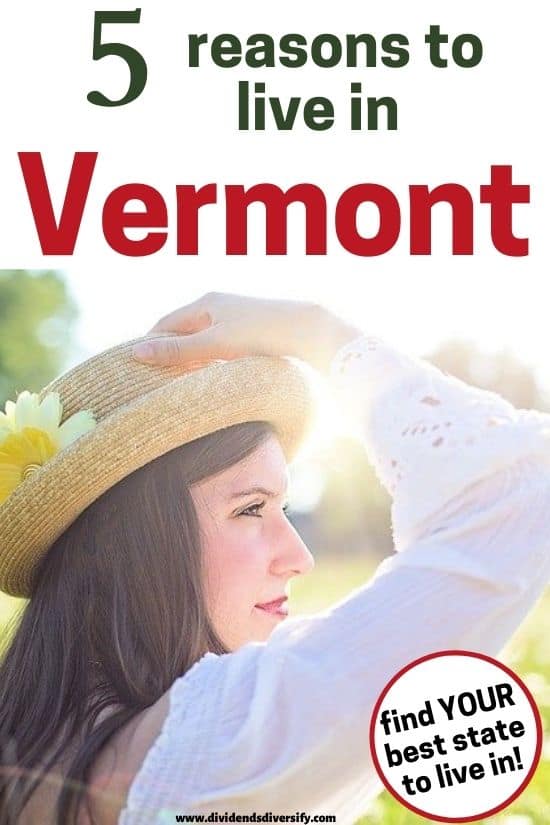 Bad Winter Weather
All of those snow and winter sports come at a price. Specifically, the extreme winter weather here won't be for everyone.
First of all, temperatures are cold. And rarely poke their head above freezing during January and February.
Furthermore, the state gets a lot of snow. More than almost any other state in the country. Logging nearly 100 inches in the worst years.
Some residents even shovel the roofs of their homes. To avoid damage from the weight of the snow.
So, get ready to clear a lot of snow. And think about getting a garage for your automobile. Also, consider a snow removal service if you can afford it.
And the snow has another impact on life here. It's one of the worst things about living in Vermont.
Driving In The Snow
Let's face it. Unless you are a bear. You can't hibernate during the winter months.
So, you are going to have to get out. To shop, run errands, and socialize a bit. So as not to go crazy with "cabin fever".
But the snow makes getting around slow and exhausting. It is white knuckle driving during snowstorms for sure.
So, you may want to consider investing in a good set of snow tires.
Unfortunately, they are expensive. And should be removed and stored during the summer months.
Just a little extra cost and inconvenience. Brought on by old man winter.
And just when you thought you would catch a break. And look forward to the spring thaw…
Pothole Season When Living In Vermont
Not so fast. First, you will have pothole season. Brought on by the rising temperatures.
So don't lose your car in a big pothole. As you navigate the roadway obstacle courses around Vermont in the spring.
Second, there is another one of the living in Vermont pros and cons. With an emphasis on the con!
Sloppy Mud Season
It is Vermont's 5th season. And is known as the mud season.
Brought on by the frozen ground. The massive amounts of melting snow. And worsened by spring rains.
Mud season makes the ground a soggy muddy mess. And can extend from late March into early June.
So, consider investing in a good pair of waterproof boots. If you plan on doing some spring work in the yard.
Or, just want to get out for a little hiking. As the temperatures warm.
Hmmm… Let me think here.
Snow tires and waterproof boots.
Seems like we are spending a little extra cash. To enjoy the benefits of Vermont living.
But, that's not all of it. When it comes to your living expenses in Vermont…
High Cost Of Living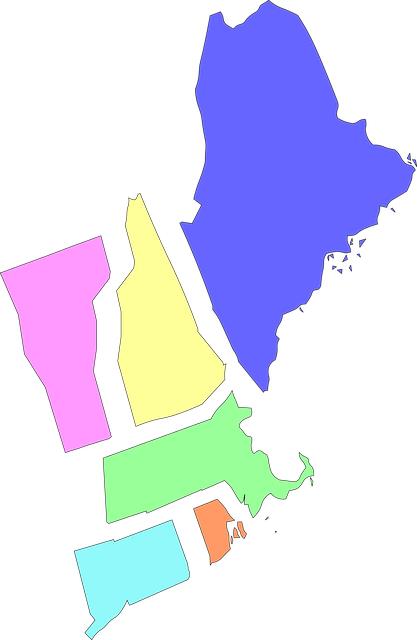 Because the average cost of living in Vermont is high. Versus other states in the country.
First, let me give you the good news…
Median home values aren't all that bad according to BestPlaces.net. Since they are more than 10% below the national average.
And apartment rents are reasonable. As World Population Review shows average lease rates right on the average for the rest of the country.
But, that's where the good news ends.
Since groceries and health care costs run about 7% higher.
And utility bills? Nearly 20% higher.
Mostly due to heating your home. During the cold winter months.
But those out-of-pocket costs aren't the worst of it. When it comes to the price of living in Vermont.
Here's why I say that…
High-Income Taxes When Living In Vermont
Taxes are a big item. That many people forget to factor into their budget. When deciding where to live.
But, don't forget about taxes here…
High Earners Living In Vermont
Because the state runs a progressive income tax system. That just means the more you make. The higher your income tax rate.
So, high earners beware. Since this state has high tax rates.
That rise all the way up to nearly 9%. For high-earning married filers.
Retirees Living In Vermont
And for those of you thinking about retiring in Vermont pros and cons. You won't catch a break either.
Because of all of your retirement and social security income. Are thrown into your tax calculation.
Thus, increasing your income. And moving you to a higher tax rate.
These things make the overall income tax burden in the state. One of the highest in the country.
As I think about high-income taxes. And bad winters.
Maybe that's why there are so many snowbirds moving to Nevada!
Where the weather is warm. And the taxes are low!
But the tax situation only gets worse in Vermont…
High Property Taxes When Living In Vermont
Since the state has one of the highest property tax rates in the nation.
Checking in at almost 2%. Applied annually to the value of your home.
So, for the average $200,000 house. Be prepared to fork over about $4,000 in real estate taxes each year.
So, with all of the costs and taxes for living in this state. And breaking your budget.
Allow me to offer you several tips for saving money. No matter where you choose to live.
Saving Money When Living In Vermont (or anywhere)
First, mortgage lenders and landlords will check your credit score.
So get out in front of them to get the best deals. By checking your credit for FREE using Credit Karma.
Then, get the best rate on a mortgage. For your new Vermont home.
And do so by shopping rates on the internet. Using Lending Tree.
Then, get cashback on all your online purchases. To find the things you like and need. Without driving around in the snow!
I like the cash rebate app from Rakuten. For saving money on everything I buy online.
And when you go to the grocery store. Try the money-saving cashback app from Ibotta.
Last but not least. Get your finances in order. Both your budget and investments.
By using the FREE online tool from Personal Capital.
It saves time. And makes money management less of a chore.
Best of all, these tips and tools work anywhere you decide to live! So don't derail your finances before or after moving.
Okay. Enough about saving money. Next, I want to talk about making it.
Unfortunately, this is another one of the negatives of living in Vermont…
Lackluster Economy And Job Market
If you are an up and comer. Trying to make a lot of money. In a high-profile career.
Vermont life may not be the best fit.
The Jobs You Won't Find Living In Vermont
Because you won't find many super high-paying jobs that you find in the big cities in other states.
For example, if your field is investment banking or management consulting. Or, you are looking for well-paying senior business management roles. In new and cutting-edge industries.
Then you won't have a lot of jobs opportunities here.
Vermont's Economy
Furthermore, the state holds title to the smallest state economy in the country. Based on its gross domestic product (GDP).
This is partly due to a cultural resistance to change. And resistance to new development.
That keeps many industries from starting or relocating to Vermont. And puts a damper on economic growth.
But you would never know it. Because the state has a low unemployment rate. One of the lowest in the country.
I attribute this to a small population. Some residents commuting to out-of-state jobs. And one of the older populations in the country.
Meaning many Vermont residents are retired. And not looking for work.
This state is unlike the southwestern state of Arizona. That has a large mix of young people. Along with its robust population of retirees.
Incentives To Move To Vermont And Take A Job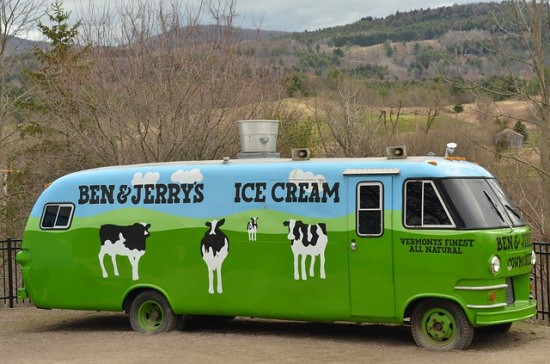 But consider this. The state desperately needs workers.
And has developed a program. Where you can get paid to move to Vermont. Since the state offers some attractive relocation incentives.
For those willing to move to Vermont. And fill a job that is in high demand. Such as:
Cashiers
Home health aides
Restaurant servers
Bookkeepers and accountants
Customer service reps
Administrative assistants
And the list of the state's in-demand skills. Goes on and on.
So, if you don't mind rolling up your sleeves. And putting in the work. You can find a job in Vermont.
And get paid by the state for doing so!
To sum it up. You might say that Vermont's economy and the job opportunities it provides. Is a mixed bag.
Next up. On our list of disappointing things about Vermont is this…
Lacking Cultural And Ethnic Diversity
More than 90% of the population in Vermont is white.
And having one of the older population bases in the country. There are fewer residents in their younger years. To inspire change and new ideas.
With minimal diversity across this state. Those who fall into one of the minority categories. Well, they can see and feel it.
So, there is not much in the way of international culture. Nor will you find many Asian or Mexican-inspired restaurants. To delight your taste buds.
Furthermore, the art scene isn't very diverse, either. Since the state has chosen to focus more on its history. Versus modern art.
Let's face the facts. Other than the outdoors. Also, the small charming towns. Neither of which should be taken for granted.
There isn't much nightlife. And no mega theme parks. Nor the presence of oceanfront beaches in this state. Like other regions in New England.
So, there is no real draw. Beyond hiking the mountains, the ski resorts, and Lake Champlain.
But, don't get me wrong. Those are some of the wonderful things about Vermont.
Just realize, the state is kind of a throwback. To times gone by.
Okay. That's a wrap on today's discussion. About the advantages and disadvantages of living in Vermont.
Allow me to summarize before you go…
Pros And Cons Of Living In Vermont
The pros and cons of Vermont include:
Great outdoor environment
Simple and traditional lifestyle
Exceptional residents
Best grades for health and vitality
Places to go and ways to get there
Bad winter weather
Sloppy mud season
High cost of living
Lackluster economy and job market
Lacking cultural and ethnic diversity
Now you know exactly what it is like living in Vermont.
So you can answer these questions for yourself:
1) Is Vermont a nice place to live?
2) Why should I move to Vermont?
Good luck with your decision. No matter where you choose to settle down.
More Reading About The Pros And Cons Of Living In Vermont And Far Beyond
Best Resources For Making The Most Of Your Money When Moving To Vermont (or anywhere)
You probably noticed in our discussion about the 10 living in Vermont pros and cons. That it can get a little expensive living here.
So, I mentioned a few money-saving resources in the article. To lend you a hand.
They are summarized here for your convenience: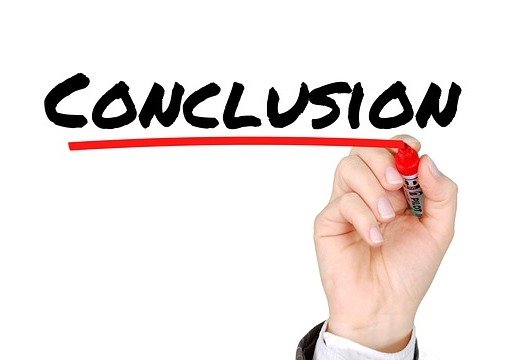 Disclosure & Disclaimer: I am not a licensed investment adviser, financial adviser, or tax professional. And I am not providing you with individual investment advice, financial guidance, or tax counsel. Furthermore, this website's only purpose is information & entertainment. And we are not liable for any losses suffered by any party because of information published on this blog.
The Pros And Cons Of Living In Vermont Explained!