This is a review covering the Vanguard exchange-traded-fund (ETF) also known as VIG.
VIG is the stock symbol for the Vanguard Dividend Appreciation exchange-traded fund.
If you follow Dividends Diversify, you know I love dividends. And, you know I get most of my dividends by investing in individual stocks.
You can see the dividend stocks I own in the Dividends Diversify model portfolio. Each stock in the portfolio is linked to a recent review. Where I dig deep into each company's dividend-paying prospects.
Over my nearly 20 years as a dividend investor. I have developed a 14 point dividend stock review checklist that I run every company through. Feel free to check it out if you are interested in picking dividend stocks.
On the other hand, exchange-traded funds are also a great way to earn passive income from dividends. And build your wealth.
Speaking of building wealth, a little later I'm going to run some numbers. To show you how VIG can turn $150 into $1,000,000. Then you can retire a millionaire!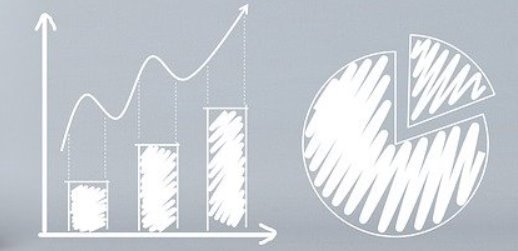 But first, some key points about the Vanguard Dividend Appreciation ETF.
Disclosure: At no cost to you, I may get commissions for purchases made through links in this post.
Vanguard Dividend Appreciation ETF (VIG): Key Takeaways
1. VIG is an exchange-traded fund offered by the investment management firm Vanguard.
2. Like individual stocks, VIG can be purchased or sold online for free through almost any brokerage firm.
3. The fund offers a solid combination of current income from dividends, strong annual dividend growth, and the opportunity for long-term appreciation in the share price.
4. It is suitable for buy and hold investors that are either not interested in picking good individual dividend stocks. Or, those looking to diversify their dividend stock holdings with the purchase of a single fund.
Next, let's cover a few basics about exchange-traded funds to set the stage. And then dive into the details supporting the key points above.
VIG Is An ETF – What Is An ETF?
In case you are a beginning investor, let's start with a few basic definitions. If you are a more experienced investor you can skim through the next couple of sections.
First of all, an ETF is a collection of securities, such as stocks. An ETF tracks an underlying index.
Furthermore, an ETF is called an exchange-traded fund because it is traded on an exchange just like an individual stock. The price of an ETF's shares changes throughout the trading day.
Price changes happen as the shares are bought and sold on the market. Just like most things that are bought and sold, the economics of supply and demand influence the price.
Finally, by making one small investment in your brokerage account through an ETF. You get immediate ownership of many dividend stocks. Rather than just one dividend stock.
If you need a brokerage account, I use Webull. Webull is an excellent option for fast, free, online stock trades. More on buying shares in a moment.
By making 1 stock purchase of as little as 1 share, VIG provides instant diversification. And that is one primary difference between buying a single stock versus an ETF, like VIG.
VIG Tracks An Index
As our ETF definition mentions, ETFs track an underlying index.  VIG tracks the the S&P U.S. Dividend Growers Index.
This index is comprised of a select group of stocks that have a record of increasing their annual dividend payments.
How To Get Started Investing In VIG
I have received some questions from readers about how to get started investing. So, let me address a couple of questions that you may have as a beginner.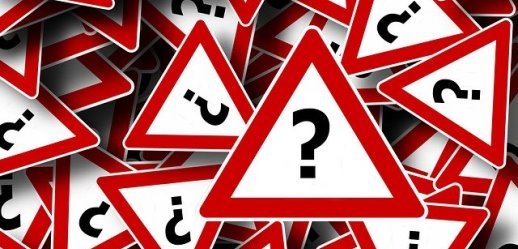 Reader Question 1
Here's 1 question you might have. "I'd like to invest in VIG. How do I buy shares?"
Investors most commonly buy and trade stock through stockbrokers. The investor decides whether to go through an online brokerage firm or a face-to-face broker.
But let's be realistic here. In this day and age, most stock trades by individual investors are made online.
There are a couple of online stock brokers that I recommend. You just need to open up an account.
Then transfer some money into your newly opened brokerage account. And finally, buy shares of VIG, or any other stock of your choosing.
You can buy as few as 1 share or buy more if you like.  1 share of VIG doesn't cost much.  So you do not need a lot of money to get started.
But you do need a brokerage account. Both of the following options allow you to trade stock for free. That means no commissions are charged for your purchase of shares.
The first brokerage account option is Webull. You can read my review of Webull. Or, sign up directly by following this link.
The second option is M1 finance. You can sign up with M1 finance by following this link.
Either Webull or M1 finance are excellent options. Have you been intending to open and fund an IRA? You can do that through Webull or M1. And the Vanguard Dividend Appreciation ETF is a good investment to hold in an IRA.
Reader Question 2
Here's another question you might have. "Do I need an account with Vanguard to buy shares in VIG?"
The answer to this question is no. An account with Webull, M1 Finance, or any other broker you choose is all that you need.
But Vanguard does offer brokerage accounts. And you can buy shares of their ETFs for no commission just like with Webull or M1 Finance.
For example, if you want to buy shares in an individual company like PepsiCo or the stock of Coca-Cola in the future. Or an ETF from another company, like Fidelity or Charles Schwab, all of these investment companies and brokerage firms are good options.
I just happen to prefer Webull or M1 Finance.
Now, let's dig into the details of VIG. The Vanguard Dividend Appreciation ETF. A popular Vanguard dividend growth fund and investment option.
ETF Overview
First, let's head over to Vanguard and see what they say about their ETF.
Vanguard states that VIG:
Seeks to track the performance of the S&P U.S. Dividend Growers Index.
Provides a convenient way to track the performance of stocks of companies with a record of growing their dividends each year.
VIG Holdings
VIG has plenty of good dividend stocks with about 250 holdings.  That's right; you get hundreds of dividend stocks with one single purchase.
The 10 largest holdings comprise about 30% of the fund's investments.  So, by looking at the top stocks, we can get a pretty good feel for VIG on an overall basis.
Some of VIG's largest individual dividend stock holdings are shown in the table below. There are some great stocks in the group.
Many of them are members of the Dividends Deluxe model portfolio of dividend stocks. So, I have linked them to my dividend stock review in case you are interested in any of these specific stocks.
Table 1: Vanguard Dividend Appreciation ETF (VIG) 10 Of The Funds Top Holdings
Other very good dividend stocks like Abbott Laboratories (NYSE: ABT), are included in the fund.
A couple of other names come to light too. Including the burger chain, McDonald's.
And a medical device maker in the health care industry. Specifically, Medtronic.
Next up, let's review all of the facts and figures. About the Vanguard Dividend Appreciation ETF.
Because whenever I consider an income-producing investment stock investment. I want to know as much as possible about its dividend.
VIG Dividend & VIG Dividend Yield
During the past calendar year, VIG has paid $2.66 per share in dividends.  The fund usually has a dividend yield between 1% and 2%.
The yield can change quickly. Based on stock market volatility. So, be sure to check for the latest yield before making an investment.
I prefer dividend yields in the 3-5% range. So, the VIG dividend is a little lower than I would prefer. Therefore, I want to see if VIG dividend growth makes up for the lower dividend yield.
So, let's lay out VIG's dividend history next…
VIG Dividend History
VIG's dividend history will provide some insight into the consistent cash dividends you can expect. By investing in the fund. And more importantly, the growth of that cash flow year in and year out.
You should take note that VIG pays dividends quarterly. However, each quarterly payout is different. The payout depends on which companies in the fund are paying their dividends and when.
If you require a consistent cash dividend payout each quarter from investments, VIG does not provide it. So we will look at the VIG dividend history on an annual basis.
Here is VIG's dividend history since its first full year of operation. As shown in the table below.
Table 2: Vanguard Dividend Appreciation ETF (VIG) Annual Dividends Per Share
| | |
| --- | --- |
| Year | Dividend per share ($) |
| | |
| 2007 | .87 |
| | |
| 2008 | 1.03 |
| | |
| 2009 | .98 |
| | |
| 2010 | 1.05 |
| | |
| 2011 | 1.17 |
| | |
| 2012 | 1.41 |
| | |
| 2013 | 1.39 |
| | |
| 2014 | 1.59 |
| | |
| 2015 | 1.82 |
| | |
| 2016 | 1.83 |
| | |
| 2017 | 1.92 |
| | |
| 2018 | 2.04 |
| | |
| 2019 | 2.12 |
| | |
| 2020 | 2.30 |
| | |
| 2021 | 2.66 |
I think it is interesting to notice that the stock's cash dividend payment decreased in 2009. This was due to the financial crisis, global recession, and bear market in stocks those situations created.
During that time, many companies were forced to reduce their dividends to conserve cash. As a result, the VIG dividend payments went down.
The dividend decreased again in 2013. But, I believe that was just related to the timing of payments.
Due to expected changes in the tax laws, many companies accelerated dividend payments at the end of 2012. They pulled them forward from the 1st quarter of 2013 to the 4th quarter of 2012.
VIG Dividend Growth Rate
Now let's take the annual VIG dividend payments and see what the growth rates look like on a percentage basis. With a dividend yield of less than 2%, I certainly want to see some solid growth. Plus the fund specifically targets dividend stocks with high dividend growth.
Table 3: Vanguard Dividend Appreciation ETF (VIG) Compound Annual Dividend Growth Rate
| | | |
| --- | --- | --- |
| 5 Years | 10 Years | 14 Years |
| 8% | 9% | 8% |
The long term track record of dividend growth looks okay.  It is right around 8%. 
A 1%-2% VIG dividend yield and 8% VIG dividend growth rate is pretty solid for compounding your wealth from dividends.
VIG Total Return
According to Vanguard's website, VIG started operating in April of 2006. It has returned nearly 10% per year since its inception.
April 2006 was a little more than a year before the last bear market in stocks began. Taking into account that the fund started near the peak of the market and right before a bear market tells us something.
And what does it tell us? No matter when you invest in stocks, invest long term. And, stay diversified because history tells us your investment returns will turn out okay.
Over the past 10 years, VIG has returned almost 14%.  This level of return reflects the ongoing bull market in stocks since the 2007-2009 market crash.
I wouldn't expect this high of return going forward.  I think 8-10% annual return on investment is realistic over the long run by investing in VIG
VIG Expense Ratio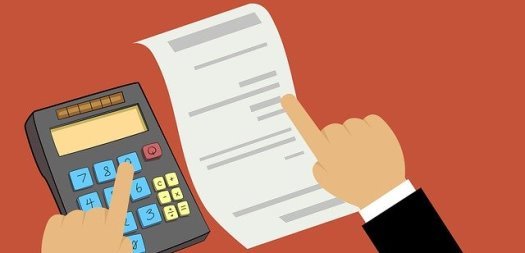 Here is an area where ETFs in general. And Vanguard specifically really shines. That is the area of low costs.
VIG's expense ratio is a super small .06%. In other words, if you have a balance of $100 in VIG for the year, Vanguard will charge you only 6 cents.
If you buy VIG through Webull or M1 Finance, the commission on the trade is free.
Vanguard ETF's have low expense ratios. Combine that with zero commission brokers and you have an excellent way to keep investment costs to a minimum.
Minimum Investment Requirements
An investor has to buy at least 1 share in an ETF to get started investing.  This means you can get started without a lot of money.  And add to that investment anytime in small amounts over the long-run.
VIG vs. VYM vs. DGRO
There are other options for dividends in the ETF universe.
Vanguard has another dividend growth fund called the Vanguard High Dividend Yield ETF (NYSE: VYM). It favors dividend stocks with higher yields, but lower dividend growth than VIG.
iShares, by Blackrock, offers the iShares Core Dividend Growth ETF (NYSE: DGRO). In my opinion, it closely resembles VIG with a lower dividend yield and higher potential dividend growth.
But let me be honest, ETFs like VYM, VIG, and DGRO are lost cost, passively managed investment products. They are very similar to each other. ETFs in this area have become commodity-type products.
Related: Vanguard high yield dividend ETF review
Dividend ETFs vs Individual stocks
The main advantage of dividend ETFs versus individual stocks is the instant diversification from ETFs an investor can have with a single purchase. Also, there is no need to spend time researching and selecting individual dividend stocks to invest in.
The primary disadvantage of dividend stock ETFs versus individual stocks is that the ETF will contain some stocks that may be poor investments.
With dozens or even hundreds of stocks included, not all of them are great companies. Nor will they all be high performing individual investments.
You have to take the good stocks that pay dividends with the not so good when investing in an ETF like VIG. But I would argue that any stock in the Dividend index that VIG follows is pretty darn good.
So, you decide. Funds versus individual stocks. Both have there merits.
How To Retire A Millionaire By Investing Small Amounts In VIG
I mentioned at the beginning I would show you how to become a millionaire investing in VIG.
Many of us dream about becoming millionaires. But let's put some numbers and math behind it. I'm a believer in thinking big thoughts. But you also have to execute a plan to make your money grow. So, let's have some fun with numbers and become millionaires.
Assume at the age of 22 you start investing $150 per month in VIG. And we will also assume a 10% annual return on your investment.
Through your discipline and the power of compounding returns, your money will grow. You will be a millionaire living on dividends at the age of 62. Here are a few other thoughts…
Is it easy to come up with $150 per month? No. But it is possible.
Is this a get rich quick scheme? It is certainly not. We are talking about 40 years.
Is this a guarantee? Nope.
On the other hand, many people have become millionaires by investing small amounts over long periods. Investing in high-quality dividend stocks is a time tested and proven approach to building wealth.
Say you don't have 40 years to wait? Then invest more each month. By increasing the monthly investment by another $50 to $200, you create your million dollars by the age of 59.
Investing is a long term process. Get started today by opening and funding your account with Webull or M1 finance.
VIG Fact Sheet & Summary
To wrap up, here is a brief VIG fact sheet and summary from this article about the Vanguard Dividend Appreciation ETF:
Dividend yield between 1% and 2%
Possibility for annual dividend growth of 8%
Diversified dividend stock portfolio with about 250 dividend stocks
Holds companies with a strong record of dividend increases
Low cost
Low initial investment
Over the long term, VIG can make you a million bucks!
Resources: Online Stock Trading Platforms
Related Articles
Author Bio, Disclosure, & Disclaimer: Please join me (Tom) as I try to achieve my goals, find my next place to live, and make the most of my money. But understand, I am not a licensed investment adviser, financial adviser, real estate agent, or tax professional. I'm a 50-something-year-old guy, CPA, retired finance professional, and part-time business school teacher with 40+ years of DIY investing experience. I'm just here because I enjoy sharing my findings and research on important topics. However, nothing published on this site should be considered individual investment advice, financial guidance, or tax counsel. Because this website's only purpose is general information & entertainment. As a result, neither I nor Dividends Diversify can be held liable for any losses suffered by any party because of the information published on this blog. Finally, all written content is the property of Dividends Diversify LLC. Unauthorized publication elsewhere is strictly prohibited.
I do not currently own VIG: The Vanguard Dividend Appreciation ETF