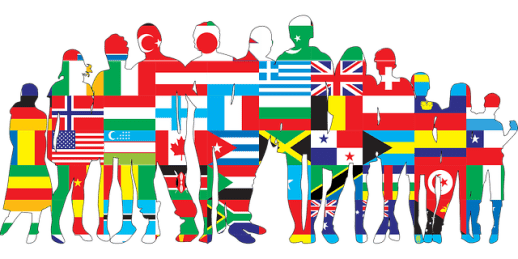 This is a review of the Vanguard exchange-traded-fund (ETF) also known as VYMI.
VYMI is the stock symbol for the Vanguard International High Dividend Yield exchange-traded fund. And, VYMI stock trades on the NASDAQ stock exchange.
Why Review The VYMI ETF?
First of all, I wrote an article about building a Vanguard 3 fund ETF portfolio paying dividends. Furthermore, in that article, I suggested the VYMI ETF be 1 of those 3 funds. So, I want to dig deeper into this Vanguard ETF by completing a review.
Vanguard 3 Fund Portfolio Paying Dividends
As a quick refresher, here are the 3 funds in my version of the Vanguard 3 fund portfolio:
International High-Dividend Yield ETF
Total Bond Market ETF (BND)
Investing money in these 3 funds is a great way to build wealth for retirement. It should come as no surprise that my version of the Vanguard 3 fund portfolio has a strong focus on dividends.
The 3-fund approach is a solid strategy for beginners. Furthermore, it is a good way to go for anyone with a long-term investment time horizon. Finally, a Vanguard 3 fund portfolio is simple to set up and a stress-free way to invest.
I also have a personal reason for taking a closer look at Vanguard's international dividend ETF. I will get to that in a moment.
But now, let's get on with our review of the Vanguard International High-Dividend Yield ETF.
Affiliate Link Disclosure: I may get paid commissions (at no cost to you) for purchases made through links in this post.
What Is An ETF?
First of all, an ETF is a collection of securities, such as stocks. An ETF tracks an underlying index.
An ETF is traded on an exchange just like an individual stock. So, the price of an ETF's shares changes throughout the trading day.
Since an ETF is a collection of securities, it provides instant diversification.  This is especially important due to the challenges of investing internationally.
VYMI Stock ETF Tracks An Index
As our ETF definition mentions, ETFs track an underlying index. Vanguard's international dividend ETF tracks the FTSE All-World ex-US High Dividend Yield Index.
The FTSE All-World High Dividend Yield Index comprises stocks that are characterized by higher-than-average dividend yields. And, it is based on the FTSE All-World Index. It is part of the FTSE Global Equity Index Series.
VYMI ETF Overview
Let's see what Vanguard says about its own ETF.
Vanguard states that the VYMI ETF:
Seeks to track the performance of the FTSE All-World ex-US High Dividend Yield Index
Provides a convenient way to get exposure to international stocks that are expected to have above-average dividend yields
VYMI Holdings
VYMI holdings consist of almost 1,000 individual dividend stocks. That's right; you get nearly 1,000 dividend stocks with one single purchase.
The 10 largest holdings comprise 16% of the fund's investments. So, by looking at the top 10, we can get a pretty good feel for the holdings on an overall basis.
VYMI holdings – top 10:
| | | |
| --- | --- | --- |
| Rank | Dividend Stock | % of Fund |
| 1 | Taiwan Semiconductor Manufacturing | 2.4 |
| 2 | Royal Dutch Shell | 2.3 |
| 3 | Toyota Motor Corp | 1.7 |
| 4 | HSBC Holdings | 1.5 |
| 5 | Unilever | 1.5 |
| 6 | AstraZeneca | 1.3 |
| 7 | Total | 1.3 |
| 8 | BP | 1.3 |
| 9 | Royal Bank of Canada | 1.2 |
| 10 | BHP | 1.2 |
VYMI Dividend & VYMI Dividend Yield
Over the past year, the VYMI dividend has been $2.62 per share. At the recent VYMI stock price, this dividend payout translates to a 4.3% dividend yield.
The VYMI dividend yield is pretty nice from my perspective. It is right in my preferred dividend yield "sweet spot" of 3-5%.
International stocks tend to yield more than US stocks. On the other hand, US stocks tend to have higher and more consistent dividend growth.
Next, let's check into that by looking at the VYMI dividend history and VYMI dividend growth rate.
VYMI Dividend History
Reviewing the dividend history should provide some insight into the consistency of cash flow we can expect by investing in the VYMI ETF. And more importantly, the growth of that cash flow.
You should take note that VYMI stock pays dividends quarterly. However, each quarterly payout is different. The payout depends on which companies in the fund are paying their dividends and when.
If you require a consistent cash payout each quarter, the VYMI ETF does not provide that. So we will look at dividend history on an annual basis.
VYMI dividend history:
| | |
| --- | --- |
| Year | Dividend per Share |
| 2016 | $1.36 |
| 2017 | $2.15 |
| 2018 | $2.42 |
| 2019 | $2.68 |
The VYMI ETF started operation on February 25, 2016. So, the first full year of VYMI dividend payments is 2017. This means we have a short dividend history to evaluate
VYMI Dividend Growth Rate
We do not have much history to base historical dividend growth rates on. I'm using 2017 as the base year to calculate dividend growth. So, we only have 2 years of dividend growth history.
VYMI dividend growth:
| | |
| --- | --- |
| 1 Year | 2 Years |
| 10.7% | 11.6% |
The short term track record of dividend growth looks very good. On the other hand, I am a little skeptical that the dividends will continue to grow at this rate.
All we can do is keep an eye on it in years to come. But for right now the combination of more than 4% dividend yield and annual dividend growth exceeding 10% is excellent.
With a dividend yield greater than 4%, I would be happy with 5-7% annual dividend growth.
VYMI ETF Total Return
According to Vanguard's website, the ETF has returned on average 9.6% per year since its inception in 2016
Again, we have little historical data to go on. But for an all international stock ETF with more than a 4% dividend yield, 8-10% annual total returns over the long-run look very reasonable to me.
VYMI ETF Expense Ratio
Here is an area where ETFs in general and Vanguard specifically really shine. That is the area of low investment management costs.
The VYMI ETF expense ratio is just .32%. In other words, if you have a balance of $100 in VYMI stock for the year, Vanguard will charge you only 32 cents.
Be sure to buy VYMI stock through a zero-commission broker like Webull or M1 Finance. By doing so, the commission on the trade is free.
And, I encourage you to use a zero-commission online broker. It is important to keep investment costs as low as possible.
Vanguard ETF's have low expense ratios. Combine that with zero commissions and you have an excellent way to keep investment costs to a minimum.
VYMI ETF Minimum Investment Requirements
An investor has to buy at least 1 share in an ETF to get started investing. This means you can get started investing in VYMI stock for about $65. And add to that investment each month for a similar amount.
So, there should be no excuses. You don't need a lot of money to get started investing in the VYMI ETF. You just need the discipline to do so.
How To Turn $65 in $5,000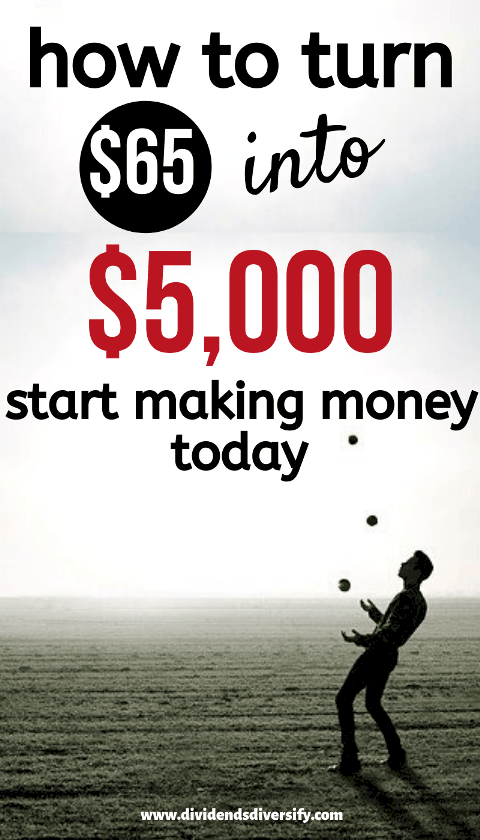 Through the magic of compound interest, $65 per month invested in the VYMI ETF at a 10% investment return will net you more than $5,000 at the end of 5 years.
Wouldn't it be nice to have $5,000? Now, you might say that $5,000 doesn't sound like much money.
On the other hand, if you don't start saving and investing, in 5 years you won't have anything. I don't even need my calculator to do that math!
What About DWX And PID
There are other options for international dividends from ETFs. Other international dividend ETFs have been around for a lot longer.
The 2 I am most familiar with are:
SPDR S&P International Dividend ETF (DWX)
Invesco International Dividend Achievers ETF (PID)
I think Vanguard's international ETF is most similar to DWX. But, DWX has a much more concentrated portfolio. It holds only 100 stocks.
PID is even more concentrated. It holds only 60 stocks. And PID has a lower dividend yield. It focuses on "dividend achievers".
Dividend achievers are international dividend-paying companies. They have increased their dividends consistently over the past 5 years.
Vanguard's ETF is also a lower-cost option. Both DWX and PID have slightly higher expense ratios than VYM.
In my opinion, I believe both DWX and PID are solid investment options. Full disclosure: I own both of them.
As I said early on, I have a personal reason for reviewing the VYMI ETF. What is it?
Well, I am considering selling DWX and PID from my holdings and consolidating the proceeds into Vanguard's international dividend ETF. Why would I do this?
First of all, the Vanguard's international dividend ETF did not exist when I built positions in PID and DWX. But now that it is available, Vanguard's ETF has several advantages for me:
Lower management fees
Greater diversification
Portfolio simplification from 2 ETFs to just 1
Dividend ETFs vs Individual stocks
The main advantage of dividend ETFs versus individual stocks is the instant diversification an investor can have with a single purchase. Furthermore, there is no need to spend time researching and selecting individual dividend stocks to invest in.
Finally, ETFs are a passive investment that keeps trading and investment costs low. I think these factors are an important consideration when investing outside of the US.
The primary disadvantage of dividend stock ETFs versus individual stocks is that the ETF will contain some stocks that may be poor investments.
With dozens or even hundreds of stocks included, not all of them will be a great company. Nor will they all be high performing individual investments. You have to take the good with the not so good when investing in an ETF.
I own very few non-US-based individual stocks. So, I prefer the diversification ETFs offer in this area.
VYMI Fact Sheet & Summary
To wrap up, here is a brief VYMI fact sheet and summary from this article about the Vanguard International High Dividend ETF:
VYMI dividend yield of more than 4%
Over a short history, VYMI dividend growth is excellent
VYMI holdings are diversified among nearly 1,000 dividend stocks
Low cost
Low initial investment
Over the long term, VYMI stock can be a great holding for total returns of 8-10%
Related Articles & Resources
Disclosure & Disclaimer
This article, or any of the articles referenced here, is not intended to be investment advice specific to your situation. I am not a licensed investment adviser, and I am not providing you with individual investment advice. The only purpose of this site is information & entertainment. We are not liable for any losses suffered by any party because of information published on this blog. See this site's Disclaimer and Privacy tab for more information.
As of this writing, I do not own VYMI or BND. I do own VYM, PID, DWX