Discovering The Best Cities In North Kentucky
Today, I would like to highlight some of our recent research on the best places to live in Northern Kentucky.
Whether you are relocating for a new job. Looking for the best places to retire. Or, just seeking a new place to live for a fresh start in life.
If that's the case. We have it covered.
So, what's our goal for today? It is to help you answer this question:
Where should I live in Northern Kentucky?
I see no reason for further delay. Let's get moving so you can start packing…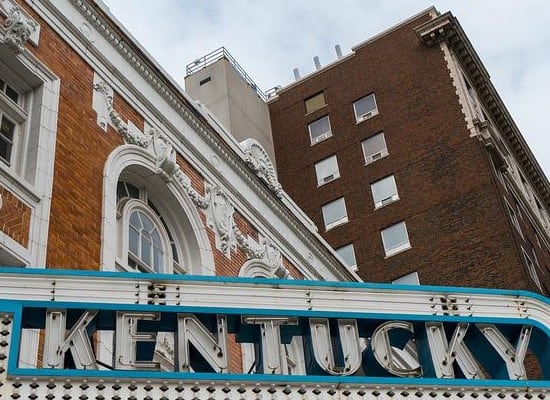 Disclosure: At no cost to you, I may get commissions for purchases made through links in this post.
Best Places to Live in Northern Kentucky
Our top 5 list of best places to live in Northern Kentucky include:
Covington
Frankfort
Lexington
Louisville
Richmond
Listed in alphabetic order. Since "best" is a personal decision.
And each place offers a little something different. Depending on what exactly you are looking for.
So, here we go.
See if you can find the best place to live in North Kentucky for you and your family.
1. Covington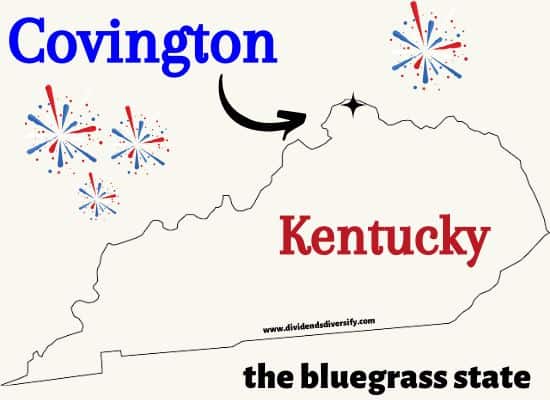 Covington is the northernmost city on today's list. Located on the state line shared with Ohio.
Considered a suburb of Cincinnati, moving here means you are choosing a city-like atmosphere. And a cool urban vibe.
From the city center, you can walk to downtown Cincinnati. Just by taking a stroll across the John A. Roebling Suspension Bridge.
For work, you will have access to the big city professional jobs. Plus proximity to Cincinnati/Northern Kentucky International Airport.
Then to further your education. There is Northern Kentucky University, the University of Cincinnati, and Xavier University. All within a short driving distance.
Finally, for entertainment. There is everything a major U.S. metropolitan area of more than 2 million people has to offer.
Whether it is professional sports, fine dining, cultural activities, or the arts. Whatever it is that keeps you entertained. You can probably find it here.
Best Of The Rest For Living In North Kentucky Near Covington
But, don't think that Covington is your only choice in the popular urban area of Cincinnati. Just south of the Ohio River.
Because there are other great cities in Northern Kentucky to consider close by to Covington…
For example…
Bellevue
Cold Spring
Erlanger
Edgewood
Fort Mitchell
Florence
Fort Wright
Fort Thomas
Newport
…should be on your shortlist to check out in this far north region of the state too.
These places are part of the tri-county area. Of Boone. Kenton, and Campbell counties.
Each city has a unique character and charm. It just happens to be that Covington, is in the center of all the action.
Discover more about living in Covington here.
Where is the best place to live in Northern Kentucky? Perhaps it is here…
2. Frankfort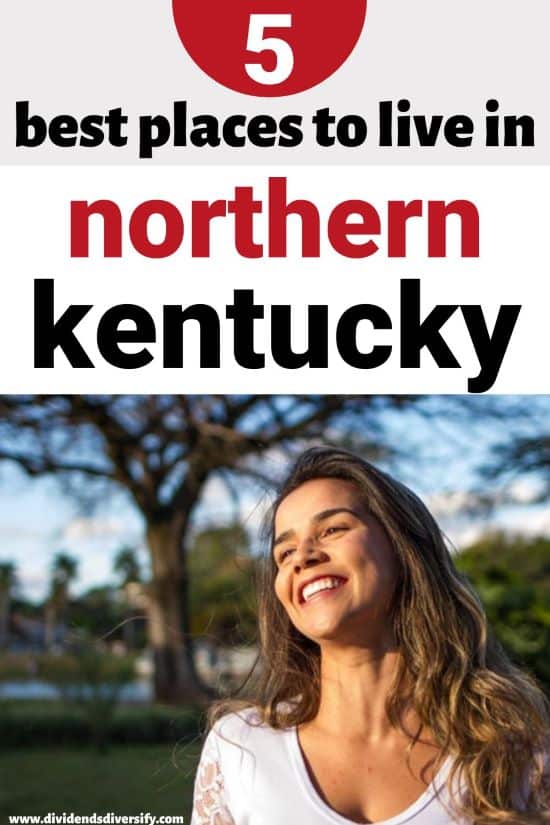 In Frankfort, the state's capital city. Having a population of nearly 30,000 people.
But before I go any further. I would like to offer some perspective on the best places to live in Kentucky.
First, this area of the state is characterized by a regional triangle formed by Louisville, Lexington, and Covington.
Not by coincidence. All 3 are represented on today's best-of list. They form what is called the "golden triangle".
With Frankfort sandwiched in the middle of it all. About halfway between Louisville and Lexington.
In this geographic area of the state, you will find
Higher-paying jobs
More things to do
Increased diversity of all kinds
Greater receptiveness to different lifestyle choices
You can get the bigger picture view about Kentucky here.
But back to Frankfort, it has many of these qualities too. But is on the smaller side.
Meaning there's not much traffic, a little less to do, and a lower cost of living. Yet close enough to both Lexington and Louisville to have the benefit of access to these larger cities.
Furthermore, Frankfort is well known for having one of the most beautiful Capitol buildings in the country. Both the architecture and grounds are impressive.
As you explore, be sure to stroll the downtown area. To browse the quaint shops.
And finally, for outdoorsy types, Frankfort has some amazing canoeing, fishing, and hiking options nearby.
Ready, or not. Here's number 3…
3. Lexington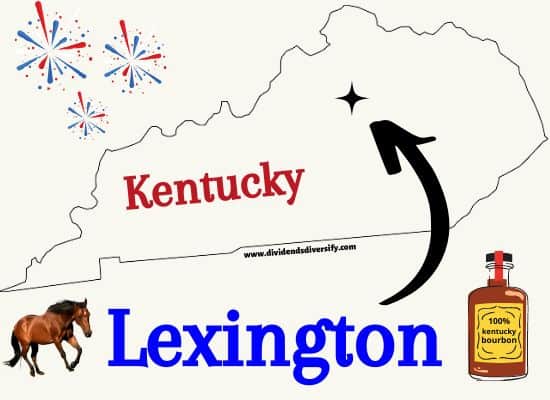 Moving onto Lexington next. The second-largest most populated city in the state.
Most noteworthy, Lexington has the feel of a large college town.
Since it is home to the state's flagship university. That being the University of Kentucky (KU).
And what you will find is that the residents here are obsessed with the UK's sports programs. Especially basketball.
Where "The Wildcats" compete with the University of Louisville Cardinals. For college basketball supremacy in the state.
But there's more to Lexington than college sports. Because this is horse country. And arguably the horse capital of the world.
Whether you want to watch the horses run at the Keeneland Race Course. Or have a more diverse experience at the Kentucky Horse Park.
Either way, you won't be disappointed. That is if you like horse farms and horses. Especially, thoroughbreds.
Lexington is also in the heart of bourbon country. As this region accounts for about 95% of the world's bourbon production.
So, enjoy a taste. And be sure to take a tour of the state's famous Bourbon Trail. But, don't drink and drive!
Best Of The Rest For Living In Northern Kentucky Near Lexington
Also, there are several nearby communities. Forming sort of what I refer to as a "collar" around Lexington.
Living in any one of these cities in Northern Kentucky is similar to Lexington in many ways. But they are smaller. And generally offer an even lower cost of living. As a result of quite modest median home prices.
As a result, many area residents choose to live in these communities. Then commute into Lexington for their work.
So, be sure to also check out these towns in Northern Kentucky near Lexington…
Georgetown
Nicholasville
Richmond
Versailles
…just to name a few of your options.
Learn more about the Lexington lifestyle. Or "Livin' in Lex'", as some of the locals like to say.
Okay. From one of the best cities to live in Kentucky to another. We aren't packed yet, but we are moving forward…
4. Louisville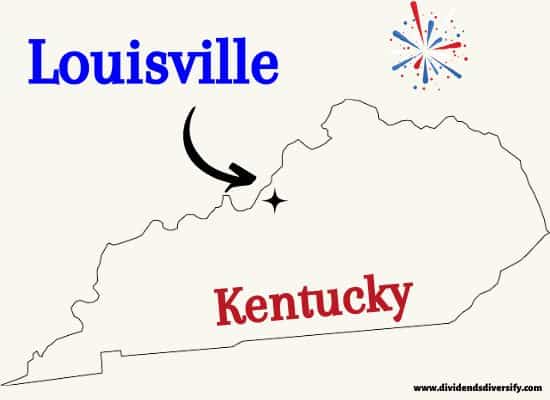 Finding ourselves in Louisville. It is probably one of the best cities to move to in Kentucky.
Nearly twice the size of Lexington based on the number of residents. With a population of more than 600,000 people.
Thus, this is the largest city in the Bluegrass State, based on population.
Not only that, it is home to the University of Louisville. With nearly 20,000 students. And thousands of faculty and support staff.
There is no mistaking it. UofL makes this place a college town. And an arch-enemy of their neighboring university in Lexington.
Politically speaking, it's a liberal-leaning town. With plenty of jobs for anyone ready and willing to work.
And finally, some of the most diverse and best neighborhoods in Northern Kentucky can be found here.
Such as…
Butchertown
Clifton
Crescent Hill
East Market District (NuLu)
Germantown
Iroquois Park
Norton Commons
Prospect
Paristown
Phoenix Hill
Portland
The Highlands
Okay. I know what you are thinking…
Is moving to Louisville right for me? I can't answer that.
But I can provide more information about all the pros and cons of Louisville living.
But before you come to any final decisions…
Today's list of best towns to live in Kentucky concludes with one last delightful little place…
5. Richmond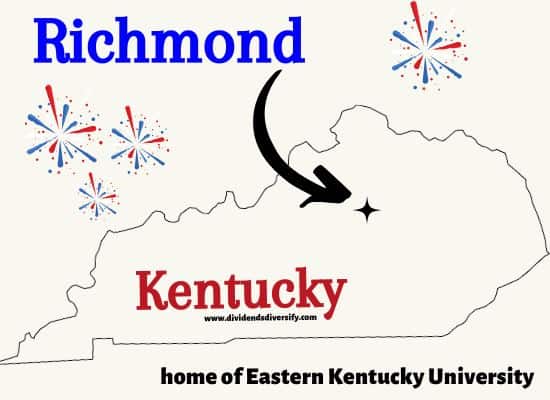 Richmond is a peaceful town in the central-north part of the state. With a population of more than 35,000 residents.
It is located just 25 miles south of Lexington. And a short trip to the Daniel Boone National Forest. A great place for hiking, camping, fishing, mountain biking, and so much more.
So, we are talking about an outdoor lovers' paradise here. In a rural, country, small-town setting.
Where you can get out and explore places like…
Cumberland Falls State Park
Cumberland Gap National Historic Park
Natural Arch Scenic Area
Red River Gorge Geological Area
Also, the city is home to a major state university. Specifically, Eastern Kentucky University (EKU).
The school adds a unique element of higher education and culture to the community. With its nearly 15,000 students and features such as…
EKU Center for the Arts. A 2,000-seat performance hall for concerts, comedy acts, and theatre.
Hummel Planetarium. Where public education programs about physics and astronomy come together.
Furthermore, crime is low here.
And finally, for anything that Richmond can't offer. It's less than a 30-minute drive to the larger city of Lexington.
Best Of The Rest For Living In Northern Kentucky Near Richmond
You may also want to check out another place in this region of the state.
It is Wilmore. Located due west of Richmond. Also, about a half-hour of driving time to Lexington.
A perfect spot to consider for anyone looking for the best small towns in Kentucky to live in.
Read more to discover Richmond's pros and cons.
Okay. That concludes today's review. So, allow me to close with a few parting comments…
Wrapping Up: 5 Best Places To Live In Northern Kentucky
To summarize, here's our list of the 5 best places to live in Northern Kentucky:
Covington
Frankfort
Lexington
Louisville
Richmond
Which one is the best place to live in Northern Kentucky? I don't know.
Because I can't answer that question for you! Since everyone's situation, tastes, and desires are unique.
But I can answer this next question…
Is Northern Kentucky A Good Place To Live?
Yes, northern Kentucky is a good place to live for the following reasons:
4 weather seasons to enjoy
Low cost of living versus the national average
Reasonable median home values
Low real estate taxes
Access to scenic outdoor settings
The Bourbon Trail
A horse lovers' paradise
Big and small cities with plenty of charm
Low crime rates (mainly in the small towns)
Nearby farms and pastoral lands
And if having some land of your own is important to you. Rather than living in an in-town setting.
Be sure to check out the farmland offerings for sale at AcreTrader.
Because a farm can be a great place to live. And an excellent investment too.
Okay. That's all for today. Before you go. And just in case the Bluegrass state isn't your place. Check out our robust archives of…
Living Your Life City and State Guides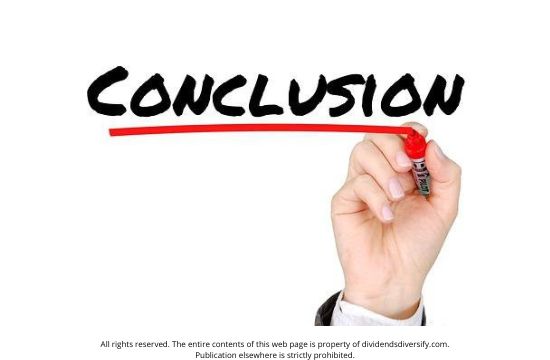 Author Bio, Disclosure, & Disclaimer: Please join me (Tom) as I try to achieve my goals, find my next place to live, and make the most of my money. But understand, I am not a licensed investment adviser, financial adviser, real estate agent, or tax professional. I'm a 50-something-year-old guy, CPA, retired finance professional, and part-time business school teacher with 40+ years of DIY investing experience. I'm just here because I enjoy sharing my findings and research on important topics. However, nothing published on this site should be considered individual investment advice, financial guidance, or tax counsel. Because this website's only purpose is general information & entertainment. As a result, neither I nor Dividends Diversify can be held liable for any losses suffered by any party because of the information published on this blog. Finally, all written content is the property of Dividends Diversify LLC. Unauthorized publication elsewhere is strictly prohibited.
Best Places To Live In Northern Kentucky Explored And Explained