What You Should Know Before Moving To Lexington Kentucky
Today, I would like to present the pros and cons of living in Lexington, Kentucky.
Whether you are thinking about moving to Lexington for work, school, or retirement. You should consider all the good things and worst things before you do.
So, let's get started…
Pros And Cons Of Living In Lexington
Our top 10 pros and cons of moving to Lexington include:
Reasonable cost of living
Healthy economy
Excellent opportunities in higher education
Amazing horses and tasty bourbon
Fun, family-friendly things to see and do
Extreme and unpredictable weather
Pesky seasonal allergies and insects
Bad traffic and bad drivers
Challenges with new home construction
Lack of diversity
We will touch on each of these points shortly. But first, allow me to address the most important question of the day…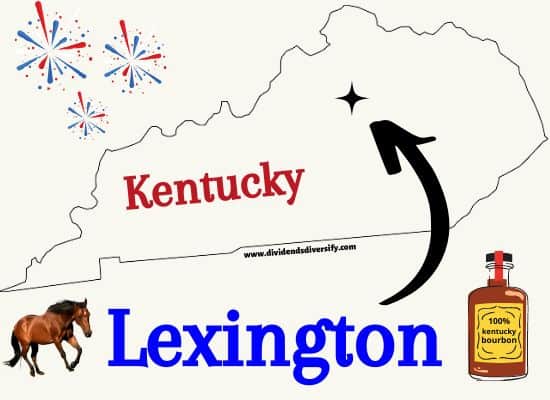 Disclosure: At no cost to you, I may get commissions for purchases made through links in this post.
Is Lexington A Good Place To Live?
Most residents find Lexington to be safe, clean, and affordable. As a relatively small city of about 300,000 residents offering a blend of the Southern and Midwest cultures.
The University of Kentucky (UK) is a cornerstone. Located in the heart of the city. And providing a source of young, educated people to benefit the city and its economy.
So, Lexington offers a bit of big city life, in a small college town setting. Plus, a sizable helping of charm and hospitality.
But, unfortunately, it's not perfect here.
So, let's examine life in Lexington. And its pros and cons right now…
Reasonable Cost Of Living
Like most any city in Northern Kentucky. Housing and real estate prices generally reflect the quality of neighborhoods or school districts.
But, at generally moderate prices across the board. Versus other areas of the country.
Since, according to BestPlaces.net, median home values are lower than the national average by about 20%.
Furthermore, a local realtor friend of mine estimates the housing cost savings are even more. Based on rapidly rising home prices across the rest of the United States.
Nearby communities are similar to Lexington. But smaller and even less expensive.
So, when saving money is one of your big goals. Be sure to also check out Versailles, Nicholasville, Georgetown, and the town of Richmond.
Because a lot of area residents choose to live in these communities. Then commute for work in Lexington.
Groceries, health care, utilities, and transportation costs are moderate too. Each running below the national averages.
Finally, you can save money on all of your online purchases. No matter where you choose to live.
By using the money-back rebate app from Rakuten. I mean, why pay more? When you don't have to.
Next, another one of the benefits of living in Lexington…
Healthy Economy
Yes, retirement living in Lexington can be a great option. But, for all of us who need to work to get by.
Unemployment runs low here. Normally well below the overall U.S. rate.
This is typical for a mid-size town. With the presence of a large university.
Besides the UK, other large employers in Fayette County include:
Amazon
Fayette County Public Schools
Baptist Health
Lexington-Fayette Urban County Government
Catholic Health Initiatives (CHI)
Conduent business process outsourcing
Veterans Medical Center
Lockheed Martin
Lexmark International
Plus, a host of other companies in the surrounding cities of Northern Kentucky. And many smaller employers too.
Then if you or anyone in your family needs to further their education.
You won't be disappointed. Leading us to another one of the advantages of moving to Lexington…
Excellent Opportunities In Higher Education
I have already mentioned the University of Kentucky. With its roughly 30,000 students. It has a big influence on sports, entertainment, and employment.
Also, in town and around the region, residents have access to:
Bluegrass Community & Technical College
Eastern Kentucky University in Richmond
Georgetown College
Midway University
Transylvania University
Okay. Now that we have work, homes, and education covered. Next, let's turn to some of the fun stuff.
Because the entertainment options are some of the best things about living in Lexington…
Amazing Horses And Tasty Bourbon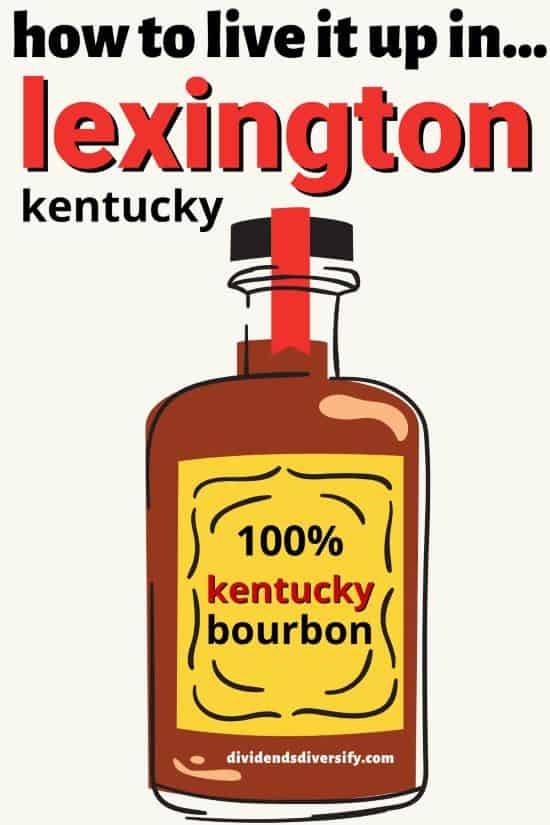 Horses and bourbon are symbolic of this region. So, if you are passionate about these things. Then you have found some good reasons to live in Lexington.
Horses And Lexington Living
Many consider this to be the horse capital of the world. Considering there are more thoroughbreds here than anywhere else in the world.
Be careful though, you may get an argument from the city of Ocala in the state of Florida.
It is home to the World Equestrian Center. And has a robust horse industry, community, and culture.
But back in Lexington, to watch the horses run. You can hit the Keeneland Race Course.
Or, for a more diverse experience with the equines. Be sure to check out the nearby Kentucky Horse Park.
Bourbon Is Part Of The Lexington Lifestyle
First of all, Bourbon can be made anywhere. But it can't be labeled as such unless it was made in this here state of Kentucky.
Furthermore, this region accounts for nearly 95% of the world's bourbon supply. And once again, Lexington is at the heart of it all.
So, take a tour on the bourbon trail. Try some samples. And tour a distillery to feed your curiosity.
It's an experience like nowhere else in the world. But please, don't drink and drive!
Most importantly, there are many more reasons to move to Lexington than horse racing and booze. So, let's move on to some family-friendly offerings.
Representing some more great things about living in Lexington…
Fun, Family-Friendly Things To See And Do
First of all, the UK college basketball program is like a religion here.
If you are not into the games. Then do your shopping and run your errands when the team plays.
Because there will be no lines and no traffic. Since everyone is glued to their televisions.
And if anyone asks, tell them you dislike the college basketball team residing in Louisville. At the rival university located there.
Doing so will make fitting in much easier!
Next up, for anyone who needs a bit more culture, music, and history. You can get your fill at:
Lexington Opera House
Rupp Arena
Mary Todd Lincoln House and Museum
Hunt-Morgan House Museum
Beautiful Natural Scenery When Living In Lexington
Then when you are ready to explore the outdoors around the Lexington area. You won't be disappointed.
Since the landscape and scenery are stunning. With rolling hills, horse farms, and plenty of open green spaces.
Furthermore, if farmland is part of your interest around the Lexington area. For having a little more space to call home. Rather than living in the urban center.
Be sure to check out the opportunities on AcreTrader.
But back in town, the Arboretum and State Botanical Garden of Kentucky is an amazing place to visit.
Plus, residents are at the gateway to eastern and southern Kentucky. With all the natural beauty, lakes, rivers, and mountains.
Including Red River Gorge State Park. Also, the Cumberland Falls.
Or just stay local. And stretch your legs on the Legacy Trail.
Living in Lexington Means Proximity To Regional Attractions
Then when you just need to get out of town. The larger city of Cincinnati has so much to offer.
With all its urban amenities. Including pros sports.
A little something that is lacking after moving to Lexington.
The Queen City of Cincinnati is located due north in The Buckeye State of Ohio is just an hour away.
While heading an hour to the west puts you in Louisville. In case you want to check out the festival leading up to the Kentucky Derby. Or, some other attraction the Derby City offers.
Next, you can take on a 3-plus hour drive south. Doing this will put you in Nashville, Tennessee. A music and entertainment mecca.
While less than 4 hours in the car will have you on the doorstep of The Great Smoky Mountains National Park.
Finding yourself in the state of Tennessee. This national park offers an outdoor experience second to none.
And what makes this year-round fun indoors and out possible? It's the weather…
Lexington Living Has Mild Winters And Changing Seasons
Because life in Lexington means all four seasons are represented.
From the turning leaves in the fall. To the summer warmth, winters chill, and the spring thaw.
So, if you need the changing seasons for feeling your best. That's a good reason to move to Lexington.
On the other hand, you won't have to worry about extreme winter temperatures or snow. Because a heavy snowfall would be about 6 inches of accumulation. But that rarely occurs.
Okay. Are you convinced now that this is the place for you?
Well, now so fast.
Because an article about the pros and cons of living in Lexington is not complete.
Without examining the negative aspects of living in central Kentucky. And more specifically, Lexington.
Let's cover those points now. And I'm sticking with everyone's favorite topic, the weather…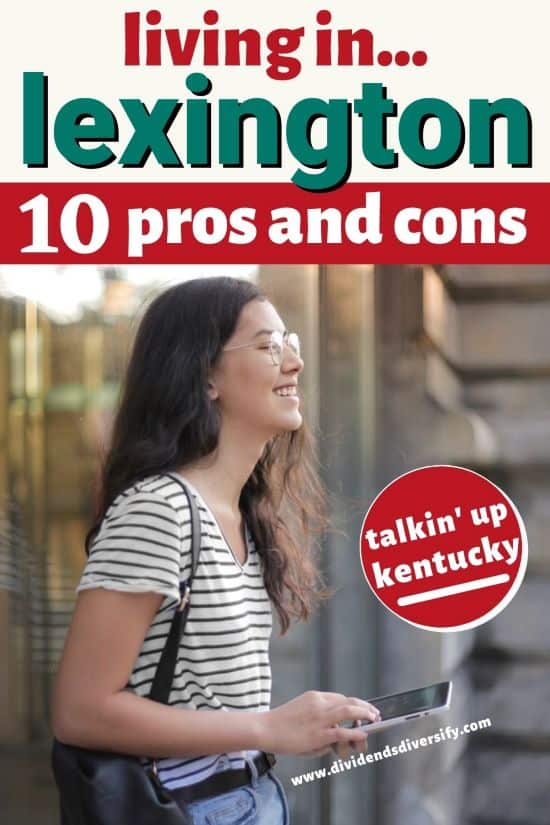 Extreme And Unpredictable Weather
Because the weather here can be crazy and changeable. No matter the time of year.
You might find yourself able to wear shorts on Christmas. But it's also possible to have snowfall by Halloween.
It can rain for days and days. Then it may stop. And be mostly dry for weeks at a time.
Summers can be uncomfortably warm. Not so much because of the temperature. But because of the humidity.
Making the air thick. And the sweat drip off your forehead. So, it's important to stay hydrated.
Finally, tornados are an annual threat. As these damaging storms can pop up at any time during the spring through fall seasons.
You may have heard. Western Kentucky was hit hard recently by twisters. And it's always a possibility it can happen again. Right here in Lexington.
Then, this crazy weather creates some other issues. Maybe some of the worst things about living in Lexington…
Pesky Seasonal Allergies And Insects
First, the warm, wet, and humid spring and summer weather creates the perfect storm. Bringing the green spaces to life. And unfortunately, the pollen that comes with it.
Making it tough for people who suffer from seasonal allergies.
Some days you can see clouds of pollen in the air. Other times you can write your name in the pollen dust on your car. Even after washing it the night before.
And it is not just the foliage that likes this environment. Because pesky bugs and insects like it too.
As ticks, mosquitos, and stink bugs are plentiful.
And remember, don't smash the stink bugs. Why not? Because they stink.
Okay. Next are some other disadvantages of living in Lexington.
But these are not created by mother nature. Rather, we humans are part of the cons of living in Lexington…
Bad Traffic And Bad Drivers
First traffic can get congested. Mainly because the city wasn't designed for the current number of residents. That live and work in and around the area.
Also, public transportation is limited. Other than the Lextran bus system.
Now, when I say bad traffic. I'm not talking about New York City or Chicago bad.
No not that. Not even close.
So, if you are moving from a major metropolitan area, the traffic is manageable. But to the long-time locals. Or, someone moving from a rural area.
The traffic in Lexington stinks!
First, as the name implies, New Circle Road encompasses the city. It can see heavy traffic during peak periods.
Also, Nicholasville Road. And Man o' War Boulevard. Both get very busy during the rush hour.
On the other hand, there are plenty of bypasses and shortcuts. Once you learn your way around.
Finally, most newcomers will tell you one thing. Specifically, the driving habits of Lousiville residents are suspect at best.
As a result, there always seems to be an accident snarling traffic. Maybe it's because the use of turn signals seems to be optional here.
Next up, is another potential negative of Lexington living…
Challenges With New Home Construction
Historically, it has been prohibited to build new homes on undeveloped property. Within the inner boundaries of New Circle Road.
This area represents the heart of the city. Including the older more developed neighborhoods.
Specifically, owners may only tear down and rebuild an existing lot if they want new construction. Unfortunately, the ban is limiting the housing supply. And increasing prices.
On the other hand, new construction is allowed outside of New Circle Road. But it can be quite pricey.
So, for home buyers relocating to the area. The lack of new and affordable housing stock is getting a bit more problematic.
Making house hunting more competitive than ever.
As a result, when you are ready to purchase. Make sure your financial life is in order. And your credit score is in good shape.
I check my credit for free using Credit Karma. And you can too.
Finally, one more possible downside of moving to Lexington. Depending on your perspective…
Lack of Diversity
First, there isn't a ton of racial, ethnic, or religious diversity here. It's certainly not like the major urban areas in the United States.
According to World Population Review, roughly 74% of the population is white. While about 15% are African American. Finally, people of Asian descent comprise 4%
Furthermore, this area is part of the bible belt. So residents tend to be socially conservative. And have high church attendance rates.
And finally, politically speaking. Lexington for the most part is a liberal-leaning city. Engulfed by a sea of conservatives in surrounding communities.
If any of these demographics make you uncomfortable. Perhaps they are reasons not to move to Lexington in the first place.
On the other hand, most residents do not push their views on others. And it's a reasonably tolerant community.
Fortunately, that makes fitting in a little easier. No matter who you are. Or, what you believe in.
Okay. That's all I have. Hopefully, I have covered all of the important things to know before moving to Lexington.
Allow me to wrap up with a few parting thoughts.
Pros And Cons Of Living In Lexington, Kentucky
First of all, are you asking yourself: should I move to Lexington?
If that's the question that's been on your mind. Then carefully examine these living in Lexington pros and cons before moving:
Reasonable cost of living
Healthy economy
Excellent opportunities in higher education
Amazing horses and tasty bourbon
Fun, family-friendly things to see and do
Extreme and unpredictable weather
Pesky seasonal allergies and insects
Bad traffic and bad drivers
Challenges with new home construction
Lack of diversity
Furthermore, best of luck with your decision. No matter if, when, or where you settle down.
Finally, just in case Lexington doesn't turn out to be your next best place to live. Be sure to check out our…
Life and Living Guides About All the Best Places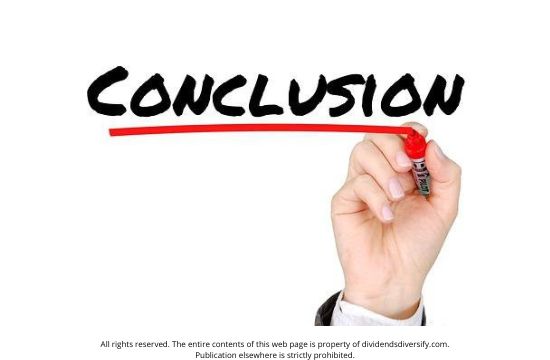 Author Bio, Disclosure, & Disclaimer: Please join me (Tom) as I try to achieve my goals, find my next place to live, and make the most of my money. But understand, I am not a licensed investment adviser, financial adviser, real estate agent, or tax professional. I'm a 50-something-year-old guy, CPA, retired finance professional, and part-time business school teacher with 40+ years of DIY investing experience. I'm just here because I enjoy sharing my findings and research on important topics. However, nothing published on this site should be considered individual investment advice, financial guidance, or tax counsel. Because this website's only purpose is general information & entertainment. As a result, neither I nor Dividends Diversify can be held liable for any losses suffered by any party because of the information published on this blog. Finally, all written content is the property of Dividends Diversify LLC. Unauthorized publication elsewhere is strictly prohibited.
The Pros And Cons Of Living In Lexington KY Explained