What To Know Before Moving To Kentucky
Today, we are going to review the pros and cons of living in Kentucky.
Perhaps you are asking yourself this: Is Kentucky a good place to retire?
Or, if there are any bad things about Kentucky. That you should know about before you move.
Whatever your reasons. We have the ins and outs of Kentucky life covered.
So, no further delay. Let's get moving on the living in Kentucky pros and cons right away…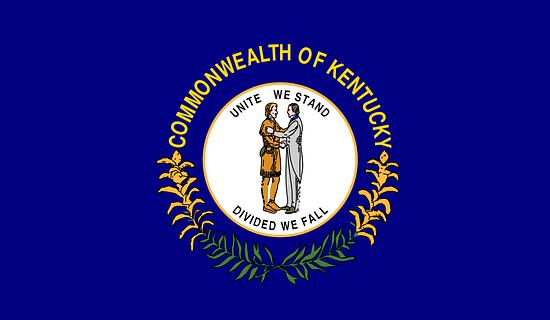 Disclosure: At no cost to you, I may get commissions for purchases made through links in this post.
Pros And Cons Of Living In Kentucky
My top 10 pros and cons of moving to Kentucky are:
Low cost of living
Good tax breaks for some
Tasty regional foods and drinks
Abundant outdoor adventures
Variety provided by 4 season weather
Risks of extreme weather
High income and sales taxes
Lower quality K-12 education
Limited diversity
Impacts of urbanization
I'm going to take you through these living in Kentucky pros and cons one by one. And I will do so shortly.
But first, let's hit on the big question. That you are most likely searching for an answer…
Is Kentucky A Good Place To Live?
Like any state. Kentucky living presents residents with some tradeoffs.
Here's what I mean…
Benefits Of Living In Kentucky
First of all, you are going to find that Kentucky is a relatively inexpensive place to live. Placed in a mostly rural setting. That offers a relaxed pace.
Also, if you are a property owner or retiree. Tax rates are reasonable too. Thus, adding to your overall cost savings.
When you're hungry. It's not hard to get your fill.
With some hearty foods. Leaning towards southern cooking. That will stick to your ribs.
Finally, the terrain is beautiful. And quite varied.
Whether your interests include the lakes. The mountains. Or rolling hills. There is an outdoor adventure of your choice awaiting.
Because Kentucky's outdoors have a little something for everyone. Wrapped up in the variety that all 4 weather seasons have to offer.
Sounds goods, right?
Well, not so fast. Here are a few bad things about living in Kentucky.
Since the pros and cons of living in Kentucky would not be complete without them…
Worst Things About Kentucky
Sometimes, where weather patterns are marked by all 4 seasons. It is not what it is cracked up to be.
Because the changing conditions can create severe weather conditions. And Kentucky is no exception.
Since many areas of the state are prone to tornados and flooding. Also, uncomfortable summer heat and humidity.
Then, while some residents enjoy tax breaks. They are not offered to all.
Since big earners. And big spenders. Will pay a healthy sum in both income taxes and sales taxes.
Even so, the state's educational system is underfunded. Or, mismanaged. Leading to poor marks in K-12 education.
Finally, outside of the most urban areas. Which there are few. People are mostly "cut from the same cloth".
With some very specific opinions, about race, religion, and conservative politics. Making it so not everyone will feel at home, in Kentucky.
Okay. By answering that question. About what it is like living in Kentucky. We have covered some important highlights.
Next, as promised, let's go through the pros and cons of living in Kentucky one by one.
But first, a little story…
About Living In Kentucky…
I got my introduction to Kentucky. On a business trip here in my early 20s.
A lady at the office took an interest in me. But don't get me wrong. She was old enough to be my mother.
I remember to this day exactly what she said…
"Welcome to Kentucky young man. It is the land of wild horses and pretty women. Or, is it wild women and pretty horses?"
That was her comment. Complete with a southern twang in her voice. And I saw the twinkle in her eye.
I don't know. I guess either way. You can't go wrong.
But that's enough of my personal history. Now, the interesting things to know about living in Kentucky.
Also called "The Bluegrass State"…
Low Cost Of Living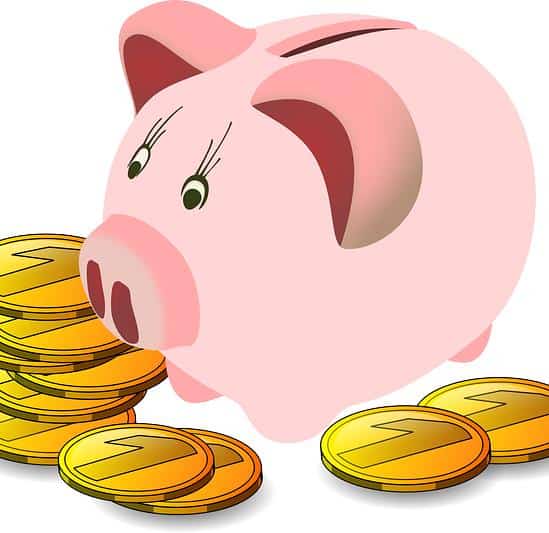 As you go through every line. On your monthly budget.
You are going to find this: Kentucky provides for a low-cost lifestyle. When compared to the rest of the United States.
Allow me to break it down. On exactly how this state offers a low cost of living…
Housing
The cost of your home. Whether you own or rent. Usually takes the biggest piece out of most people's budget.
But when it comes to the pros and cons of Kentucky. You will find home prices are especially affordable.
Where the median home value. Is about 40% less. Compared to the country as a whole.
Rental apartments are available too. More so in a larger city like Louisville or Lexington.
But, if you find an apartment that fits your needs. Chances are you will see rents 25%-35% less. Versus other areas of the country.
On the other hand, you will pay a little more for the privilege of living in the north-central part of the state. Just south of the state of Ohio.
Then if you cross the banks of the Ohio River. It gets even more expensive in the big city on the riverfront.
But now I'm talking about Cincinnati, specifically. Not Kentucky.
And I will have a few comments about this area. A little later.
For now, let's stick to your budget…
Other Costs Of Living In Kentucky
Because savings do not stop with your home. Other expenses in Kentucky are less too.
Since groceries, health care, utilities, and transportation. All run anywhere between 5-10% lower than the national average.
And if you still need some ideas. To make your hard-earned dollars go a little farther.
Here are a few tips and tools that I suggest…
Ways To Save More Money Living In Kentucky (or anywhere)
Get the best rates for your apartment lease. Or, your mortgage on that new home. By maintaining a high credit score.
You can check yours for FREE. Using Credit Karma.
Then use any tips they offer. To improve it.
And get a good deal on a mortgage rate. If you plan to buy a home.
To do so, use Lending Tree. By accessing some of the best mortgage rates you can find online. And save time doing it.
Also, for online purchases. Get cashback. By signing up for the Rakuten cash rebate app.
Save even more when you are shopping for groceries too. It's easy with the cashback app from Ibotta.
Last but not least. It is important to get a handle on all of your finances. Whatever your reasons to move to Kentucky are.
Whether doing a monthly expense budget. Or, pulling all of your banking and finances together in one place.
You can do these tasks using the FREE online tool from Personal Capital.
It saves time. And makes managing your money less of a chore.
Best of all? These tips and tools work anywhere you choose to live!
And they are all FREE to sign up and use. So start saving money.
And as a bonus. Rakuten even gives you 10 bucks. For signing up. And making your first online purchase.
Put it all together. And you have found one of the cheapest states to retire in.
Next up. I have another one of the reasons to live in Kentucky.
It's more great news for your finances…
Good Tax Breaks For Some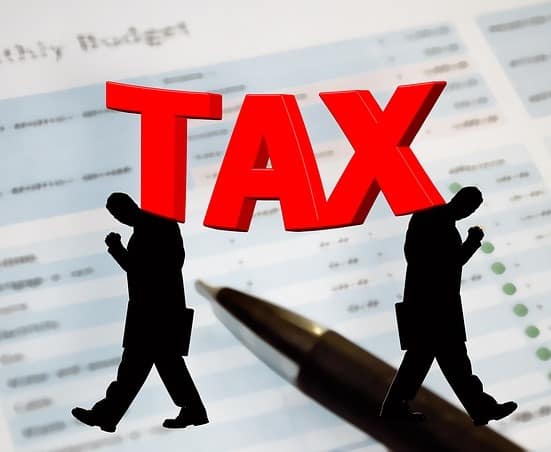 Not all taxes are low in Kentucky. And I will get to that a little later.
But first, let's look at the positive things. Where Kentucky taxes will cut you break…
Taxes On Retirement Income
For anyone considering retiring in Kentucky pros and cons. You are in luck.
Since this state has tax breaks targeted at seniors.
First of all, the state does not tax social security income.
Furthermore, up to $31,110 of retirement income per person is tax-free. This includes a wide variety of retirement income. Including public and private pensions, 401(k) plans, and tax-deferred IRAs.
Everyone's tax situation is different. So, I can only generalize.
But in the best cases. A married couple, for example, both of whom worked for a living. And have social security income plus retirement plan income.
Well, let me just say. The state income tax savings can be substantial. Versus other states in the country.
And I have another one of the advantages of living in Kentucky. Related to taxes…
Property Taxes When Living In Kentucky
Specifically, this state has low property taxes.
First of all, property taxes are a result of 2 things. The tax rate. And the value of your property.
Kentucky's average property tax rate is fairly low. Specifically, in the lower half of all states in the country.
But since property values in Kentucky are so affordable. That tax rate gets applied to a low value.
Resulting in Kentucky residents paying far less in real estate taxes. Versus residents of other states.
Why Does The Low Cost Of Living In Kentucky Matter?
Throughout most of this rural state. You won't find a lot of high-paying professional job opportunities.
And family incomes are lower than average.
Most of the better jobs you will find. Will be in healthcare, education, manufacturing, or farming. But still, wages are fairly low.
There are some exceptions. That I will touch on later.
But you can still make ends meet. Because the average cost of living in Kentucky is so attractive.
So, just be sure to secure adequate employment. Before you move to Kentucky.
Or, if you are planning on retiring in Kentucky.
Make sure in advance. That your income sources for retirement. Are enough to meet your needs.
Okay. Enough about money for now.
Let's move on to something more fun. Since I have another one of the good things about Kentucky for you…
Tasty Regional Foods And Drinks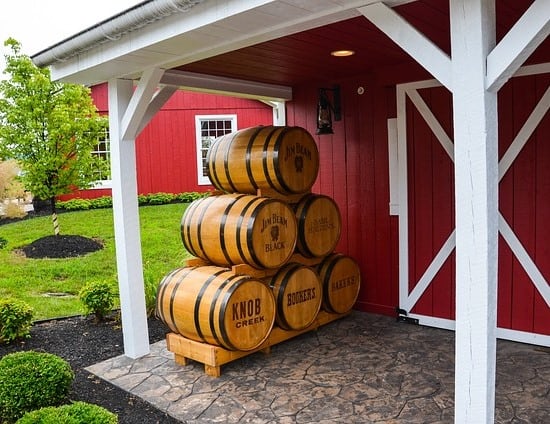 You will find plenty of good local food here. It is some southern-style cooking. Arguably, at its finest.
Living In Kentucky Means Comfort Food
And fried chicken is a local favorite.
After all, Kentucky Fried Chicken was founded by Colonel Harland Sanders.
When he began selling fried chicken from his roadside restaurant almost 100 years ago. Located in Corbin, Kentucky.
Other popular dishes included cornbread.
Hot brown sandwiches. An open-faced turkey sandwich with bacon and a delicate Mornay sauce.
It was invented at The Brown Hotel in Louisville. During the 1920s.
Burgoo, a hearty pork stew. Often served with cornbread or corn muffins.
And some unique regional takes on barbequed meats. Depending on where you are at in the state.
Either pork shoulder topped with a pepper sauce, some vinegar, and bread.
Or, lamb shoulder with a sauce that is typically Worcestershire-based.
And if you enjoy an occasional adult beverage. Here is one of the interesting things about Kentucky.
Kentucky Bourbon
Since more than 90% of the world's bourbon supply. Is produced right here in Kentucky.
Be sure to check out the Kentucky Bourbon Trail. With dozens of distilleries to visit.
For sampling. And finding your perfect bottle.
Then, after some good food and drinks. You will likely be ready for some exercise.
So, it's time to get out. Leading us to one of the best things about Kentucky…
Abundant Outdoor Adventures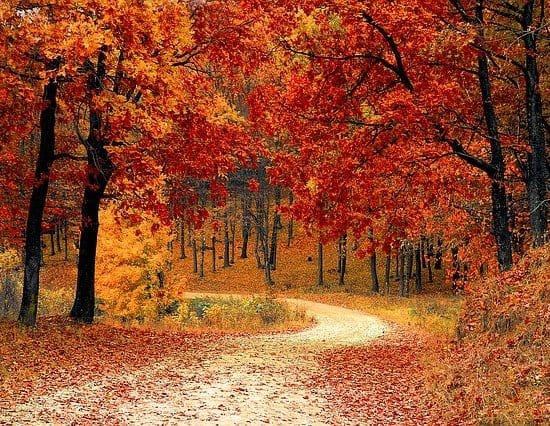 This is a beautiful state. And it has a lot of variety when it comes to the landscape.
Diverse And Scenic Beauty
First of all, in the western part of the state. You will find low rolling hills and fields. With forests, creeks, lakes, and streams.
Next, in central Kentucky. There are woodlands here too. But it is a flatter terrain with rich soil.
Making for productive farming and healthy livestock. You will find corn, soybeans, chicken, cows, tobacco, and many horses across this land.
Then you have the eastern portion of Kentucky. Located next to the equally scenic state of West Virginia.
This is where the foothills of the Appalachian Mountain range begin. With steep hills and deep hollows.
Finally, Kentucky is home to a large system of parks. Including national recreational areas, national parks, and state parks.
Some regions of the state include thousands of acres of state and national forests. Especially near the popular city of Richmond. Also, home to Eastern Kentucky University.
Plus, the world's longest cave system too.
And all the diverse beauty leads to the next cool thing about Kentucky…
Outdoor Adventures
Whether you are hiking, camping, driving, exploring caves, boating, or water skiing. There are plenty of places to explore the outdoors.
Here is a sampling of some of the great outdoor places. That you will want to make part of your life in Kentucky.
Cumberland Gap
Cumberland Falls
Daniel Boone National Forest
Hidden River Cave
Kentucky Lake
Lake Cumberland
Land Between the Lakes
Mammoth Cave National Park
Otter Creek
Red River Gorge
Continuing with the outdoor theme. I have another one of the pros of living in Kentucky.
Hunting
Since hunting is extremely popular in this state. You will find people that hunt a wide range of animals.
Including river otters, squirrels, turkeys, deer, elk, bobcats, and even black bears. Most noteworthy, the turkey and deer populations are especially high.
But you need to be careful in a couple of ways. Here's how…
First, during hunting season. Make sure to wear bright colors. When hiking in the forests.
Second, it's common for turkey and deer to run out on the road.
So, keep an eye out when driving. To avoid an accident.
Farmland And Horses
Finally, I would be short-sighted if I didn't emphasize this state has abundant farmland. Specifically known for its beautiful horse farms.
They are mainly clustered in and around Lexington. And throughout Central Kentucky.
Where miles of open farmland. And the rolling hills of pasture and curved fencing. Will take your thoughts back to simpler times.
If you are interested in purchasing farmland in Kentucky. Or, anywhere for that matter.
Be sure to check out the available opportunities on AcreTrader.
Finally, there is the annual Kentucky Derby horse race. Held at Churchill Downs during May of each year.
This big event just serves to emphasize the horse culture in this state.
And in advance of race day. There are festivals, celebrations, and parties to set the stage.
Next, what makes all of this outdoor fun possible?
It is the weather.
Another one of the perks of living in Kentucky…
Variety Provided By 4 Season Weather
Since you get to enjoy all 4 weather seasons in this state.
First of all, autumn may be the best time.
As the summer temperatures cool. And the leaves start to turn. Making for great displays of fall foliage.
Winters can be cold. And snow will fall.
But the state does not experience extreme cold and snow. Nor the long duration of winter. More common of its neighbors to the north.
Then, thunderstorms occur. And rainfall is common, especially during the springtime.
Making for changeable and unpredictable weather events. As the temperatures warm. And the trees come back to life.
While summers are hot and humid. With plenty of sunny days. Where temperatures and humidity can stretch into the 90s.
Okay. That concludes the main positive aspects of the Kentucky lifestyle.
But a discussion about the pros and cons of living in Kentucky would not be complete. Without covering some reasons not to live in Kentucky.
Furthermore, I'm not done with the weather…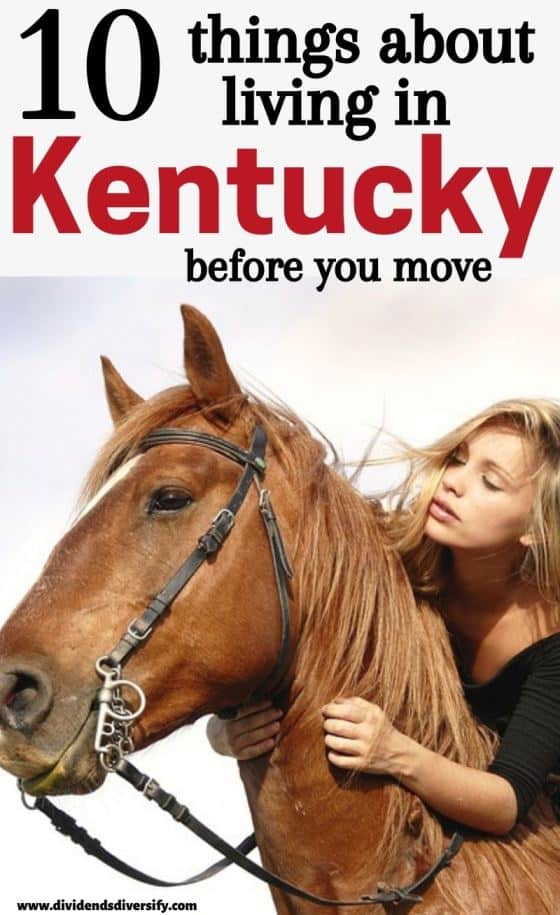 Risks Of Extreme Weather
Since severe or extreme weather can occur anytime during the year.
First of all, the state is prone to tornados. And they can pop up just about anywhere.
On average, the state experiences about 20 per year. From the spring through fall.
And there are many areas in the state prone to flooding.
So, before you pick a spot to live. Be sure to investigate the flood risk in and around your new home.
During winter. Freezing rain and ice can occur more than actual snow.
Making travel slow at best. And quite dangerous in the worst cases.
Finally, the summer heat and humidity can be extreme.
And when the air is thick. You will sweat through your clothes within minutes. After stepping outside.
Okay. Enough about the weather.
Let's move on to the next one of the disadvantages of living in Kentucky.
And I'm heading back to the topic of money and taxes…
High Income And Sales Taxes
Kentucky is one of only several states. That has a flat state income tax rate.
That just means everyone is subject to the same income tax rate. No matter how much money you make.
Except for tax breaks offered to retirees in Kentucky. Which we discussed earlier.
The state will charge you 5% in income taxes. For every dollar you earn.
Furthermore, other than food items and ingredients that are exempt from sales tax. You will pay a 6% state sales tax rate. On everything else you buy.
This is a high tax. Especially when you can find more than one state with no sales tax whatsoever.
So, if you are fortunate enough to have a high-paying job. And like to spend a lot of the money you make.
Kentucky is going to take 5% of what you earn. And another 6% on what you spend.
Making it easy for me to say. This is not a tax-favorable state to live in.
Too bad the state doesn't spend more of that tax revenue on education. Another one of the negatives of living in Kentucky…
Lower Quality K-12 Education
If you have school-age children. Know that the public schools are not highly ranked here.
So pick your school district carefully. Since there are some good ones to choose from.
But overall, Kentucky is ranked in the bottom one-third of all states by U.S. News. For the quality of its K-12 educational system.
The study measured standardized test scores and the graduation rate. From the state's public schools.
Furthermore, another study by WalletHub ranks the state near the bottom also. Taking into account educational attainment and quality of education.
All of this indicates to me. That the state's public education is underfunded or mismanaged. Or, a little bit of both.
Moving on to another one of the cons of living in Kentucky…
Limited Diversity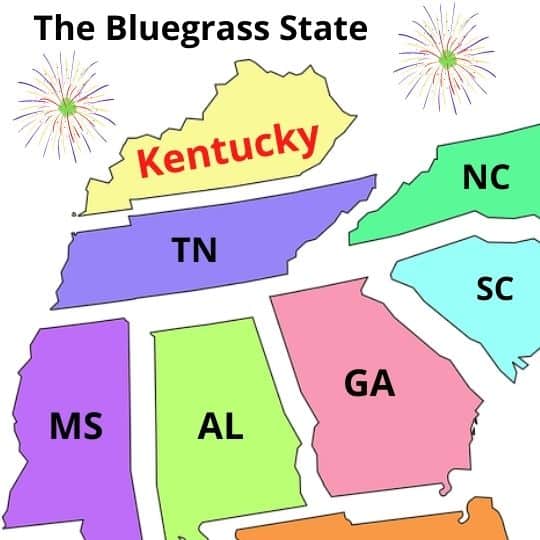 This state does not have much diversity. But, don't take me the wrong way about my comments here.
Because in Kentucky most residents are friendly and helpful. And you won't find any trouble unless you go looking for it.
On the other hand, almost 90% of the population is white. So, you won't find much in the way of cross-cultural opportunities. As people tend to stick with others who are similar.
And objective locals will say. That discrimination still exists in the state.
Furthermore, the state is part of the bible belt. And you will find churches everywhere.
Christian religions are the norm. So, those of other beliefs may feel out of place.
Next, depending on where you choose to live. Overall, the state is politically conservative.
If you have liberal views. Understand that they may not align with your neighbors.
Finally, outside of Louisville and the city of Lexington. Both college towns. There aren't many commercial entertainment options.
Or a diverse restaurant scene. If that is important to you.
In most of Kentucky, life centers around church and family.
And going about one's daily business. In mainly a rural setting.
Next, I have one last topic to cover. Then I will wrap up.
I wasn't sure where to put this point. As part of the pros and cons of living in Kentucky.
Allow me to explain…
Impacts Of Urbanization
Because the state does have some negative effects from urbanization. Mainly in the larger cities.
For some, they might be reasons not to move to Kentucky. So, let's go through them…
First, the air quality in Louisville is not so good. Since you can smell the factories from other parts of the city.
Furthermore, there are several plants in Louisville's chemical corridor. Known as Rubbertown. That gets most of the bad press about air pollution.
Next, traffic congestion isn't a big problem. But…
Air pollution from car exhausts can still form. And settle in and around the urban areas. Especially when the summer air is calm and thick with humidity.
Then there is tourism. That can bring large amounts of visitors.
Descending on the most popular parts of the state. During the summer vacation season.
But there is a flip-side to this discussion. About the urban areas in The Bluegrass State.
Specifically, the regional triangle formed by Louisville and Lexington.
Also with Covington at the northernmost tip of the state. And Frankfort, the capital city, is sandwiched in between.
In this area, you will find higher-paying jobs. More things to do. Increased diversity. And a greater openness to different lifestyles and points of view.
Also, major public universities are located here. To meet your family's higher education needs.
Such as…
The University of Louisville
University of Kentucky
Kentucky State University
These institutions of higher learning bring cultural amenities. And collegiate sports. Not available elsewhere.
And speaking of college sports. You should know. That residents of Kentucky are crazy for college basketball.
On the other hand, outside of this more urban, northern region of the Bluegrass State. It gets rural and spread out very quickly.
Okay. That's all I have for today.
Allow me to close with a summary…
Pros and Cons Of Living In Kentucky
I think we have covered exactly what to know before moving to Kentucky.
To wrap it up. Here are my top 10 living in Kentucky pros and cons that we discussed today…
Low cost of living
Good tax breaks for some
Tasty regional foods and drinks
Abundant outdoor adventures
Variety provided by 4 season weather
Risks of extreme weather
High income and sales taxes
Lower quality K-12 education
Limited diversity
Impacts of urbanization
Hopefully, this discussion will help you answer some important questions. About the Kentucky quality of life.
For example,
1) Is Kentucky a good state to live in?
and
2) Why should I move to Kentucky?
Best of luck. No matter where you decide to live.
More Reading About Living In Kentucky And Far Beyond
Are you considering Kentucky vs Tennessee living? Then check this article out:
Best Resources For Moving To Kentucky (or anywhere)
Throughout the article, I mentioned several tools for making the most of your money.
They are summarized here for your convenience.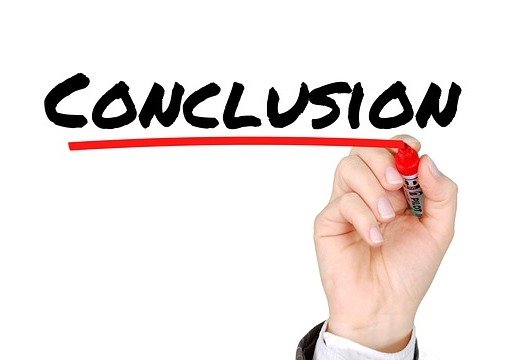 Author Bio, Disclosure, & Disclaimer: Please join me (Tom) as I try to achieve my goals, find my next place to live, and make the most of my money. But understand, I am not a licensed investment adviser, financial adviser, real estate agent, or tax professional. I'm a 50-something-year-old guy, CPA, retired finance professional, and part-time business school teacher with 40+ years of DIY investing experience. I'm just here because I enjoy sharing my findings and research on important topics. However, nothing published on this site should be considered individual investment advice, financial guidance, or tax counsel. Because this website's only purpose is general information & entertainment. As a result, neither I nor Dividends Diversify can be held liable for any losses suffered by any party because of the information published on this blog. Finally, all written content is the property of Dividends Diversify LLC. Unauthorized publication elsewhere is strictly prohibited.
The Pros And Cons Of Living In Kentucky Explained