Things To Know Before Moving To Louisville Kentucky
The purpose of this article is to review the pros and cons of living in Louisville, Kentucky.
Also known as Derby City. And considered the gateway to the south. This mid-sized city with a population of nearly 600,000 people has a lot to offer.
But, moving to Louisville won't be for everyone. So, let's take a closer look at the good and the not-so-good right now…
Pros And Cons Of Living in Louisville
Our top 10 list of living in Louisville pros and cons includes:
Healthy economy
Moderate cost of living
Some decent tax breaks
Easy access to higher education
Lots of fun things to do
Extreme weather
Automobiles required
Higher crime rates
Questionable environmental quality
High income and sales taxes
We will go through each of these points in a moment.
But first, let's address life in Louisville. By looking at the bigger picture and tackling the all-important question…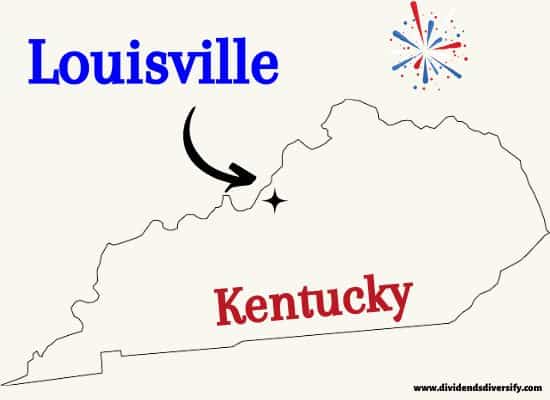 Disclosure: At no cost to you, I may get commissions for purchases made through links in this post.
Is Louisville A Good Place To Live?
Yes. Louisville is a great place to live.
What you will find here is a southern city with a moderate cost of living. Plus, a ton of charm as a result of its historic architecture, parks, attractions, and excellent restaurants.
Politically speaking, there is a balance. It's a liberal-leaning town. Although you will find lots of conservatives in surrounding communities.
When it all boils down. Many families enjoy calling Louisville home for work and play.
Sounds good. Right? And it is.
But, I suggest taking a harder look at the pros and cons. Before you decide to pick up and move to Louisville.
Let's do that next…
Healthy Economy
Louisville has a productive economy.
Industry representation is diverse. With manufacturing, healthcare, government, education, and distribution all represented.
While major employers include:
United Parcel Service
Jefferson County Public Schools
Norton Healthcare
Ford Motor Company
Humana Inc.
UofL Health
Kroger
Baptist Healthcare System
Walmart
University of Louisville
GE Appliances, a Haier company
Amazon
Louisville-Jefferson County Metro Government
Spectrum Communications
Manna Inc. Restaurants
LG&E and KU Energy
Source: Greater Louisville Chamber of Commerce
However, it's important to note that the median household income is lower. It is about 10% shy of the national average in the United States.
So, while jobs are plentiful. They tend to pay a little less.
On the other hand, you can stretch the dollars you make a little farther here. Leading me to another one of the benefits of living in Louisville…
Moderate Cost Of Living
Because I think you will find the cost of living in Louisville fairly reasonable, according to BestPlaces.net
Starting with low-cost housing. As the median home value is about 30% less than the average across the U.S.
Other costs run cheaper too. With groceries, health care, and utilities being anywhere between 3%-14% less than the rest of the United States.
You can also save on all of your online purchases. No matter where you choose to live.
To do so, use the cash rebate app from Rakuten.
I mean, why pay more. If you don't have to.
Plenty Of Neighborhood Options For Living In Louisville
Of course, your spending will depend a lot on exactly where you choose to live. Since there is good diversity between the neighborhood options.
For example, in recent years areas such as…
Butchertown
Clifton
East Market District (NuLu)
Germantown
Iroquois Park
Paristown
Phoenix Hill
Portland
…have increased in popularity.
Because of the nice homes. Also, access to some good restaurants and fun bars.
Furthermore, be sure to consider…
Crescent Hill
The Highlands
…with both having easy access to Cherokee and Seneca Parks. Though a bit more on the pricey side versus other parts of town.
So make sure your credit score is in good shape. Because mortgage lenders are going to look at it. Apartment landlords too.
You can check your credit score for free, using Credit Karma.
Next, for a little more peace, quiet, and serenity. You may like these areas a little more removed from the city center…
Norton Commons
Prospect
St Mathews
Living In Louisville Beyond the City Limits
Finally, if you desire to relocate beyond Louisville's city limits.
Perhaps being a little more remote. And owning some farmland with your new home upon it. You can find those options in the area.
Okay. Moving right along with the pros and cons of living in Louisville.
I suspect you may like to know about some other financial advantages Louisville offers…
Some Decent Tax Breaks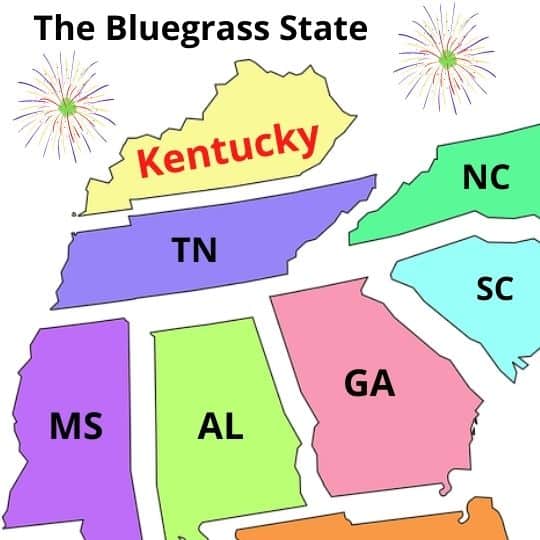 First, some good news. If you are considering retiring in Louisville.
Because the state does not tax social security income. Furthermore, a good amount of retirement income per person is tax-free.
As the state's laws exclude a wide variety of retirement income from taxation. This is true no matter where you live after choosing to move to Kentucky.
Then for everyone, real estate taxes are reasonable.
Partly due to the lower-than-average property values. And also because of the modest property tax rates in and around the Louisville area.
Shifting gears now. Take a deep breath. Because I'm done with your money. At least for the moment.
So, let's move on to another one of the good things about living in Louisville…
Easy Access To Higher Education
Specifically, the excellent colleges and universities in this great area of Kentucky. For furthering your or your family's education. If interested in doing so.
Most noteworthy is the University of Louisville. With nearly 20,000 students. Plus thousands of faculty and support staff.
There is no mistaking it. The presence of UofL means living in a college town.
But other higher education options are available too. Including:
Bellarmine University. A private Catholic university that was established in 1950.
Spalding University. A private liberal arts school located in downtown Louisville.
Jefferson Community & Technical College. A public community college. And the largest in the Kentucky Community and Technical College System.
Okay. Thus far we have covered work, places to live, living costs, and education. All good reasons to live in Louisville.
But, I think it's time to enjoy life a little.
And having fun is one of the best things about living in Louisville…
Lots Of Fun Things To Do
At the most basic level of entertainment. If you are into restaurants, bars, and drinking. Louisville has plenty of those types of spots to explore.
Can't Miss Places And Events In Louisville
For those who like their entertainment a little more organized. There is Fourth Street Live!
It is a massive entertainment and retail complex located on 4th Street. Between Liberty and Muhammad Ali Boulevard. Right in Downtown Louisville.
Next, for anyone that loves history and architecture, there is St. James Court.
It is one of the most beautiful streets in the United States. And is famous for its annual art show held every October. The show draws hundreds of thousands of visitors each year.
Of course, The Kentucky Derby is practically a religion here. With a two-week-long festival leading up to it.
Even if you do not care to take in the horse race. The festival is worth enjoying.
Other Attractions To Check Out After Moving To Louisville
With an abundance of things to see and do in Louisville. I can't describe them all in detail.
So, here's a list of interesting and fun attractions for your consideration:
21c Museum of Contemporary Art
Bourbon tastings and tours
Conrad-Caldwell House Museum
Frazier History Museum
Kentucky Derby Museum
Kentucky Science Center
Louisville Slugger Museum
Louisville Zoo
Muhammad Ali Museum and Cultural Center
Waterfront Park
Then, farther away from downtown, visitors can find the Jefferson Memorial Forest. At 6,500 acres, it is the largest municipal urban forest in the United States.
And if you want to hit the road for unlimited entertainment options. You can always take a road trip. And check out Nashville in Tennessee with all it has to offer.
College And Pro Sports Are Part Of The Louisville Lifestyle
Finally, for all of you sports lovers. Be prepared for the University of Louisville versus the University of Kentucky rivalry.
Lexington is a short distance away. And home to the Kentucky Wildcats.
The competition is intense between these two schools. And is a big deal sports-wise for residents in the region.
Especially as it relates to college basketball. And to a lesser extent college football.
Professional sports have a home in Louisville too. With soccer teams such as Louisville City FC and the Racing Louisville FC.
And don't forget about the Louisville Bats. They are a Minor League Baseball team from the International League. And the Triple-A affiliate of the Reds hailing from the Ohio riverfront city of Cincinnati.
Finally, what makes all of this fun stuff so great. Well, it's pleasant weather.
Another one of the good reasons to move to Louisville. Let's discuss…
Four Weather Seasons To Enjoy When Living In Louisville
For anyone who must experience the four weather seasons every year. Then Louisville will not disappoint.
Since the weather in northern Kentucky can be described like this:
Fall, arriving in mid-October, has its pleasantly cool nights. Along with Spring, are both beautiful. Bounding the summer season, which is plenty warm.
While winter brings grey skies and a noticeable chill. Also, an occasional snowstorm or two during an average year.
However, you won't have to worry about repeatedly shoveling heavy snow. Or enduring sub-zero temperatures for weeks on end.
It's perfect weather. To get out and enjoy everything happening here. And do so, year-round.
Okay. Ready or not, it's time for the worst things about living in Louisville.
After all, I must present you with a balanced discussion. To round out the pros and cons.
To get started, let's stick with everyone's favorite topic, the weather…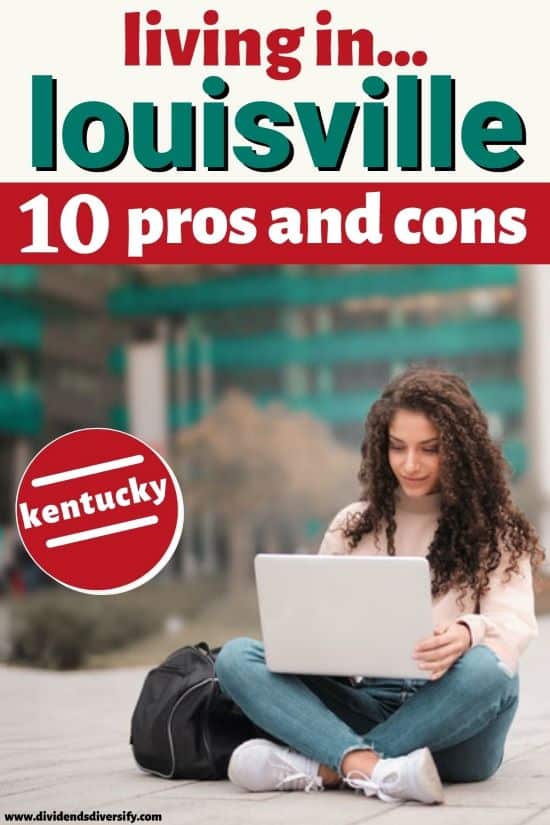 Extreme Weather
First of all, it gets very humid during the summer. Where a temperature of 80 degrees can feel like it's near 100.
While the spring rains coupled with warmer temperatures bring the ample green spaces alive. It's not always pleasant for anyone who suffers from seasonal allergies. Not in the heart of Ohio's River Valley.
Furthermore, the Louisville area is prone to tornados. They can pop up just about anywhere. And with little warning to take cover.
Finally, during the winter season. Freezing rain and ice can occur more than actual snow. Making for slippery and dangerous travel on the roadways.
Next, speaking of roads and getting around. This leads me to another one of the disadvantages of living in Louisville…
Automobiles Required
As a result of limited public transportation. Outside of the TARC bus system. Which is the only public transit system in the Louisville-Southern Indiana metro area
Most Louisville residents use a car to get around.
While the expressways are fairly well designed. They can see heavy traffic congestion during peak commuting times.
So, sometimes it's better to skip the expressway. And learn the side streets and backroads for the most efficient travel.
What is one of the biggest things missing? It seems to be a light rail system of some kind.
Next, another one of the reasons not to move to Louisville…
Higher Crime Rates
While there are plenty of safe places to live in Louisville. The crime rates can be a bit troubling. Not unlike many other cities of this size and type.
The northwestern part of Louisville is generally considered the most dangerous area. But crime maps show that as you move to the south and the east, crime density decreases.
So, it's a matter of doing your homework. And picking your exact location wisely.
For example, there is Oldham County. Located just beyond Louisville's boundary line to the northeast.
It has relatively little crime. And probably as no coincidence. A reputation for better public schools.
Also, many of the neighborhoods I listed earlier. They are great places to start your search for a new home in Louisville. Where safety shouldn't be a great concern.
Next, whether personal safety from crime isn't your worst enemy living in Louisville. Then maybe the environment is.
Here's why…
Questionable Environmental Quality
First of all, Louisville has struggled to keep the water quality of its main body of water, the Ohio River, clean and safe. It is the river that separates Louisville from its neighboring state of Indiana.
Furthermore, the city is known for some of the worst air quality. Degrading the lung health of residents.
Both of these issues stem from the city's industrial roots. Especially in years gone by when regulations and environmental standards were not as robust as they are today.
Nevertheless, at times you can still smell the factories from other parts of the city. Most noteworthy, there are several plants in Louisville's chemical corridor.
It is known as Rubbertown.
Where that area in particular. Gets most of the bad press about air pollution.
Finally, I will close with one negative thing about Louisville living that is related to your finances…
High Income And Sales Taxes
Louisville is regarded as one of the higher tax cities in the country. Here's why…
First, no matter what nice city in Kentucky you choose to live in, including Louisville. Residents incur a 5% state income tax rate.
Yes, there are a few exceptions to the high-income tax. As I noted earlier. Laws that mainly benefit retirees and retirement income sources.
So, if you are working. And making a good wage. Be prepared to pay up for state income taxes.
Also, other than food items that are exempt from sales tax. You will pay a 7% sales tax rate. On everything else you buy.
This is the total of state, county and city sales tax rates combined. Both of these tax rates. Levied on making money and spending money are quite high.
Especially when you can find more than one state with no sales taxes and no state income taxes whatsoever. For example, by moving to New Hampshire or Alaska. That is exactly what you will find.
Of course, since you are reading this article. You likely aren't interested in moving to either of those two locations.
Okay. That's a wrap for today.
Please allow me to close with a few parting thoughts.
Pros And Cons Of Living in Louisville
For anyone asking themselves the question: should I move to Louisville? Carefully consider these important moving to Louisville pros and cons:
Healthy economy
Moderate cost of living
Some decent tax breaks
Easy access to higher education
Lots of fun things to do
Extreme weather
Automobiles required
Higher crime rates
Suspect environmental quality
High income and sales taxes
Give these some thought and regardless, good luck with your decision. No matter where you decide to settle down.
And speaking of settling down.
If Louisville living doesn't seem like the right choice for you. Then be sure to check all of our…
Lifestyle Guides by Your Choice Of Location
Give it a look. And I'm certain you can find your perfect place to live.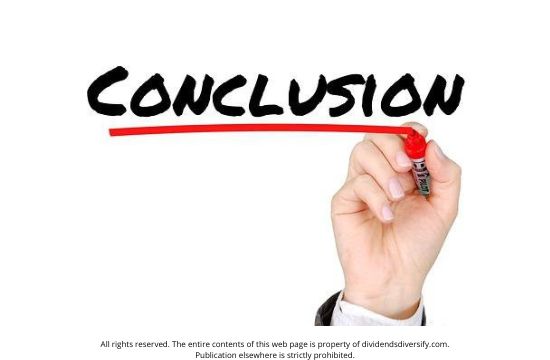 Author Bio, Disclosure, & Disclaimer: Please join me (Tom) as I try to achieve my goals, find my next place to live, and make the most of my money. However, I am not a licensed investment adviser, financial counselor, real estate agent, or tax professional. Instead, I'm a 50-something-year-old, early retired CPA, finance professional, and business school teacher with 40+ years of DIY dividend investing experience. I'm here only to share my thoughts about essential topics for success. As a result, nothing published on this site should be considered individual investment, financial, tax, or real estate advice. This site's only purpose is general information & entertainment. Thus, neither I nor Dividends Diversify can be held liable for losses suffered by any party because of the information published on this website. Finally, all written content is the property of Dividends Diversify LLC. Unauthorized publication elsewhere is strictly prohibited.
The Pros And Cons Of Living In Louisville Explained