Good Things To Know Before Moving To Richmond Kentucky
Today, I would like to present the pros and cons of living in Richmond, Kentucky.
Whether work, play, or retirement has you thinking about moving to Richmond. We have all the angles covered.
So, let's charge ahead…
Pros And Cons of Living In Richmond Kentucky
Starting with our top 10 moving to Richmond pros and cons:
Small-town living
Home to Eastern Kentucky University
Access to beautiful outdoor settings
Pleasant seasonal weather patterns
Low cost of living
Higher-income and sales taxes
It's boring if you aren't an outdoorsy type
Issues with the weather
Plenty of insects and pollen
Limited diversity
Okay. We are going to go through each of these points on the list in a moment.
But first, let's address the all-important question of the day…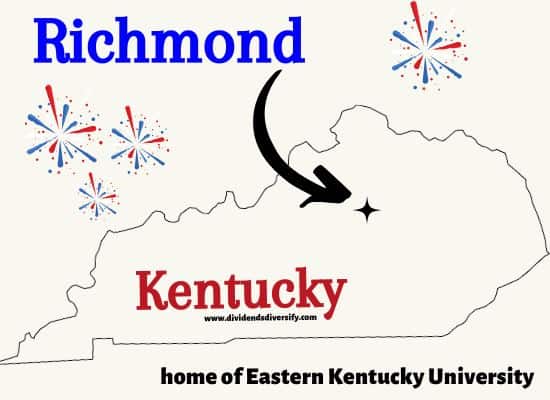 Disclosure: At no cost to you, I may get commissions for purchases made through links in this post.
Is Richmond Kentucky A Good Place To Live?
Richmond is a good place to live for anyone looking for low-cost living in a small college town. Where residents have easy access to beautiful outdoor areas near the foothills of the Appalachian Mountains. And are only a short drive from one of the largest cities in Kentucky.
With that said, let's examine the pros and cons more closely…
Small Town Living
Richmond has a small-town vibe placed in a country-like setting. With the conveniences of one of the largest cities in Kentucky less than 30 miles away.
It is the Madison County seat. And the sixth most populated city in Kentucky. Yet has only about 37,000 residents.
So, if you want to live in a small town…
then this might be a good option to consider.
On the other hand, if you are looking for an urban living environment in Kentucky. This place probably won't be for you.
This next point is one of the great things about living in Richmond…
Home To Eastern Kentucky University
The town is home to Eastern Kentucky University (EKU). With roughly 15,000 students, many of which live on campus.
You can catch a live show at the EKU Center for the Arts. A 2,000-seat performance hall.
Learn a little about physics and astronomy at the Hummel Planetarium. Or, find some peace and focus at Crabbe Library.
It's not fair to compare this city to a much bigger college town like Louisville, Kentucky. On the other hand, EKU does add a lot to Richmond's appeal.
Next, is perhaps one of the best things about moving to Richmond…
Access To Beautiful Outdoor Settings
As living here means you will be in the foothills of the Appalachian Mountains. A perfect spot for hiking, mountain biking, kayaking, camping, hunting, and fishing.
Some popular and scenic places such as…
Cumberland Falls State Park
Cumberland Gap National Historic Park
Daniel Boone National Forest
Natural Arch Scenic Area
Red River Gorge Geological Area
…are all a reasonable driving distance away.
Next, I've got another one of the good reasons to live in Richmond…
Pleasant Seasonal Weather Patterns
If you enjoy the changing seasons, this is a nice area of the state and the country to live in.
Mainly because you get to experience all four seasons without extreme winter conditions.
Nighttime temperatures during the coldest months can fall into the 20s. But during the daytime hours, temps in the 50s are common. Melting any snow that has fallen by the afternoon.
Abundant spring rainfall brings the foliage to life. But the fall season tops it all. With an amazing display of color as the leaves change.
Next, if you are looking to save a little money. Then you are in luck, as that's one of the advantages of moving to Richmond…
Low Cost Of Living
According to BestPlaces.net, the overall cost of living in Richmond is about 15% below the national average in the United States.
That's a nice saving. But I always suggest to folks to use the cash rebate app from Rakuten. It's a great tool for saving money on just about everything you buy online.
Why pay more? If you don't have to. So, check out Rakuten.
Next, to get a little more information on the Richmond cost of living. I reached out to a real estate agent for their local and professional perspective…
Housing Costs When Living In Richmond
What I found out is a typical 3 bedroom, 2 bath home will rent for about $800-1,000 per month. And will have a market value in the low $200 thousand range.
And that same house, for example. Will require about $1,000 per year in property tax payments.
Furthermore, to prepare for a move, make sure your credit score is in good shape. Before you jump into the real estate market. You can do so for free with Credit Karma.
And just for some perspective. I recently read the median home value in the United States topped $400,000 for the first time.
These are just some data points to give you a general idea of what it costs to live here. Of course, your exact costs will depend on the location you choose. And the quality of the home you are looking for.
Living In Richmond On A Farm
Finally, if you are in search of some farmland. This is a great area to investigate.
Whether you want to live in a little more remote area outside of town. Or, just want the property for investment purposes.
Okay. That concludes some of the top benefits of living in Richmond.
However, the pros and cons would not be complete. Without examining some of the downsides of living here.
Let's do that now. And unfortunately, I'm not done with your finances…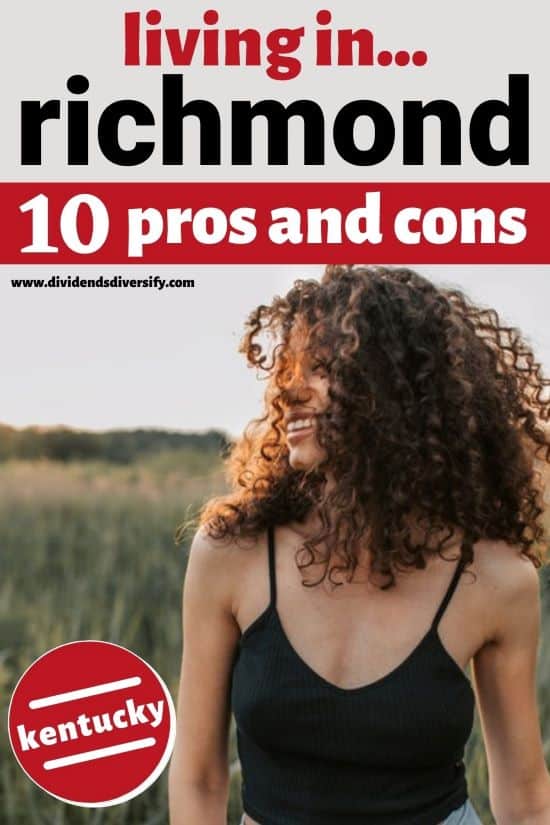 Higher Income And Sales Taxes
If you are moving to Richmond from out of state. You will find some of what I would call "middle of the road" tax policies.
Nothing like the high tax rates of California or Illinois that are driving people out of those states. Nor, is it similar to the benefits of hopping over the border to Tennessee.
Where, like several other states in the country. No state income taxes are charged to residents.
So, what you need to know about Kentucky is the government here will charge you 5% in income taxes. For every dollar you earn.
However, if you are retired. The good news is your social security income isn't taxed. Plus there is a nice exemption on other forms of retirement income.
In addition, other than food items and ingredients that are exempt from sales tax. You will pay a 6% state sales tax rate too. On everything else you buy.
As a result, Kentucky takes a little chunk of your cash. Both when you make it. And when you spend it.
Now I'm done with the money-related stuff. So, let's move on to some of the other worst things about living in Richmond…
It's Boring If You Aren't An Outdoorsy Type
If you love to get about and enjoy the outdoors, this is a great place.
However, aside from some of the events offered by EKU. And a few decent spots to hit for eats and drinks.
You may find life in Richmond kind of small town boring. So, you won't find the nightlife and attractions of larger cities here.
I've already mentioned that you can get to Lexington in less than 30 minutes. For additional entertainment options.
And you are only a little more than 3 hours away from the music entertainment mecca of Nashville, Tennessee.
A perfect place for getaways. To soak up the robust nightlife and party scene that the city offers.
Next, even for you outdoorsy types. Our living in Richmond pros and cons present some minor issues.
Such as the weather…
Issues With The Weather
First of all, it can get very warm and uncomfortable in the summer.
Not so much because of the temperatures, which routinely approach the 90-degree mark. But because of the high humidity levels that come along with it. Making it feel sticky and muggy.
Furthermore, tornados are an annual threat. Mainly in the spring and fall.
These wind storms can create a lot of damage. Plus, they come on with little warning.
And sticking with the outdoor theme. I have some other negatives to throw at your potential Richmond lifestyle…
Plenty Of Insects And Pollen
Because of the natural setting, warm temperatures, humidity, and abundant rainfall. This area is the perfect breeding ground for insects.
As ticks, mosquitos, and stink bugs are plentiful. Joining the other more conventional residents that live here.
In addition, these conditions create high pollen counts. That can aggravate anyone that suffers from seasonal allergies.
So, you will want to be prepared. To have your outdoor fun challenged. By these other issues that come with living here. In this area of Northern Kentucky.
And speaking of other residents. The topic brings me to one last not-so-good thing about Richmond living…
Limited Diversity
It is a fact that you won't find much racial, ethnic, religious, or political diversity in the area. In case those things are important to you.
Specifically, the demographics show…
First, in terms of ethnicity, about 88% of the population is white. Another 6% is African American.
Furthermore, the city is located in the bible belt. So, many residents adhere to socially conservative Protestant Christian values.
Finally, the population leans heavily toward the Republican side of the political spectrum.
With all that said. I think you will find that most people here are friendly. And respectful of others.
But no matter where you choose to live. There are always outliers in the crowd.
Okay. That's all I have for today. But before I wrap up with a few parting thoughts…
Here's a bonus tip: If you like this region of the state. Moving to Wilmore, Kentucky is another possibility. With some of the same characteristics, I have just described.
However, Wilmore is an even smaller town located west of Richmond. But also within about 30 minutes of Lexington.
Pros And Cons of Living In Richmond Kentucky
Have you been asking: should I move to Richmond? If so, it's a good idea to think through each of these pros and cons before you do…
Small-town living
Home to Eastern Kentucky University
Access to beautiful outdoor settings
Pleasant seasonal weather patterns
Low cost of living
Higher-income and sales taxes
It's boring if you aren't an outdoorsy type
Issues with the weather
Plenty of insects and pollen
Limited diversity
And if this city doesn't seem like your kind of place. Then check out all of our…
Definitive Guides about Where to Live
Finally, thanks for reading! And good luck, wherever you decide to move.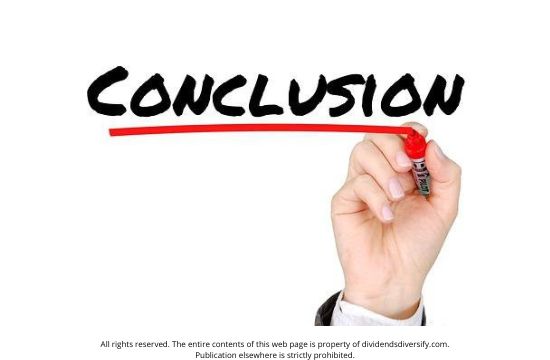 Author Bio: Tom Scott founded the consulting and coaching firm Dividends Diversify, LLC. He leverages his expertise and decades of experience in goal setting, relocation assistance, and investing for long-term wealth to help clients reach their full potential.
The Pros And Cons of Living In Richmond Kentucky Explained