For Anyone Thinking About Moving To Covington, Kentucky
Today, I would like to review the pros and cons of living in Covington, Kentucky. It is a truly interesting place to consider for work, play, or retirement living.
I will touch on some of its neighboring communities too. Just in case life in Covington doesn't seem exactly right for you.
So, let's hit today's topic head-on…
Pros And Cons Of Living In Covington
Here's our list of 10 pros and cons of moving to Covington, Kentucky:
Close to everything Cincinnati offers
Moderate cost of living
Abundant educational options
Plenty of fun things to do
Surrounded by other great communities
Higher crime rates
Extreme seasonal weather patterns
Heavy traffic congestion at peak times
Bad for seasonal allergy sufferers
Limited diversity
We will review each of these in just a bit. But first, I would like to address the most important question that I'm guessing is on your mind…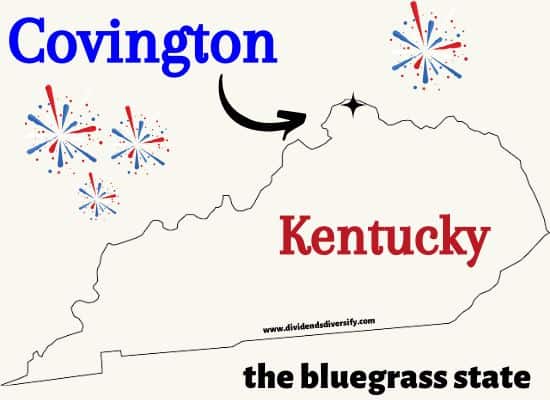 Disclosure: At no cost to you, I may get commissions for purchases made through links in this post.
Is Covington A Good Place To Live?
Yes. Covington is a wonderful place to live.
It offers a quirky and cool urban vibe brought about by its residents, architecture, historic buildings, and walkable charm. Located just across the Ohio River from Cincinnati. People here enjoy easy access to big-city amenities. Without the higher cost of living that often comes with it.
Check it out and you may find that you "LoveTheCov" too. However, before you pack up and move, I suggest you carefully examine both the good things. And, the not-so-good things.
So, let's explore how is living in Covington by addressing the pros and cons…
Close To Everything Cincinnati Offers
Living in Covington means you will be part of the more than 2 million people that make up the greater Cincinnati metropolitan area.
Many people don't know it. However, about 25% of that metro area's population resides in Northern Kentucky.
So, the city is located along the banks of the Ohio River. In the Bluegrass state of Kentucky. Specifically, Kenton County. And just south of Cincinnati.
Being close to Cincinnati means you can stroll across the river and into downtown. Using the John A. Roebling Suspension Bridge.
Perhaps to enjoy a National Football League or Major League Baseball game. Both at state-of-the-art sports facilities like Paul Brown Stadium or the Great American Ball Park.
In addition, you will have access to professional jobs. That an urban area like Cincinnati has to offer.
All from the comfort of Covington. One of many great cities located in Northern Kentucky.
Next, here's one of the great benefits of living in Covington…
Moderate Cost Of Living
You will find that the cost of living in Covington is quite affordable. Most of the savings come from housing costs.
Based on my research, the median home value is roughly 30%-40% less than the average cost of a home elsewhere in the United States.
Of course, your savings will depend on where you are moving from. And your choice of new home and neighborhood.
Furthermore, groceries, utilities, and transportation cost less too. Running anywhere between 3%-9% lower. When compared to the U.S. as a whole.
Saving Money When Living In Covington (or anywhere)
Nevertheless, to get the best deal. Make sure your credit report is in good shape when you go to buy. Or, rent an apartment.
You can check your credit for free using Credit Karma.
Then save money on all of your online purchases. By using the money-back rebate app from Rakuten.
I mean, why pay more? If you don't have to.
Best yet, the Rakuten cash rebate app works anywhere you decide to move.
Put all these financial factors together. And you will find that this is a very affordable place to live.
Next, if you have kids. Or, desire to further your education.
I have another one of the great things about living in Covington for you…
Abundant Educational Options
The Covington Independent Public School system is the largest independent school district in the state of Kentucky. It serves approximately 3,800 students from pre-school through grade 12.
The schools here offer more diversity as compared to other districts in Northern Kentucky. With students from a variety of social, economic, and ethnic backgrounds.
Furthermore, talented and ambitious students can participate in the prestigious International Baccalaureate program. Allowing for the completion of university-level coursework, while attending high school.
Higher Ed Opportunities When Living In Covington
As for higher education, these schools…
Northern Kentucky University
University of Cincinnati
Xavier University
…are all within a few miles away.
Finally, if you want to send the kids out of town to attend college…
Consider the University of Kentucky. Because it is located nearby, in the popular city of Lexington.
The University of Louisville. Located in what is known as The Derby City. Because it annually plays host to the Kentucky Derby horse race.
Finally, for an educational experience in a small town setting a bit farther away. There is the pleasant little city of Richmond, home to Eastern Kentucky University.
Convenience is key. As both of these two state universities are just an hour or so away by car.
Okay. Work, school, and finding a new home. I think it's time to have some fun.
As you may consider the recreational options to be one of the best reasons to live in Covington…
Plenty Of Fun Things To Do
Aside from taking in everything Cincinnati has to offer. You can stay local for your entertainment options.
Because there are plenty of fun things to do in Covington. For example, you can…
Take in the beauty of Devou Park
Have a taste at the Old Kentucky Bourbon Bar
Stretch your legs on the River Front Commons Trail
Take in the history at Behringer-Crawford Museum
Be entertained at The Carnegie arts center
Pick up dinner fixings at the local farmers' market
Enjoy a craft beverage at Braxton Brewing
Next up, another one of the best things about living in Covington…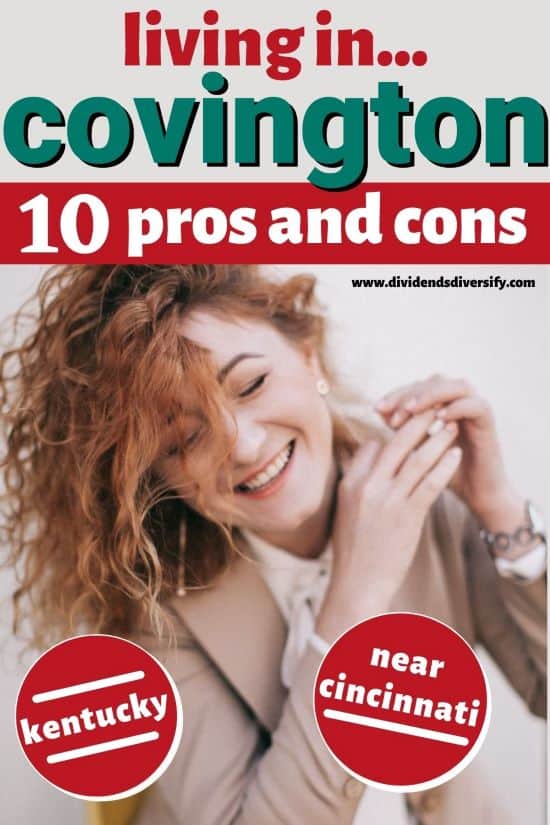 Surrounded By Other Great Communities
The greater Cincinnati area is known for its numerous different neighborhoods. And the Northern Kentucky portion is no different.
With Covington, the fifth most populated city in the state, at the center of it all.
So, as you look for your next perfect place to live. Be sure to consider the possibilities of these nearby cities, towns, and neighborhoods.
Each with its unique character and feel. But with similar pros and cons as living in Covington.
For example, you may want to consider moving to…
Bellevue
This town was once known for its sandy riverfront beaches. Sadly, they are no longer present. However, the historic charm remains for current residents to enjoy.
Neighboring communities include Newport to the west. Dayton, Kentucky to the east. While Fort Thomas touches on the city's southern border.
Cold Spring
The name refers to a cold stream. Which for many years served as the sole source of drinking water.
The city is at the southeast edge of the greater Cincinnati metropolitan area. And very close to Northern Kentucky University.
Since most of the NKU student population lives off-campus, making it a commuter school. So, it doesn't make Cold Spring a big college town, in my opinion.
Edgewood
A comfortable, cozy, and affordable community. It has been voted one of the best places to live in the state of Kentucky.
And the city even has a tagline. "Where every day is a walk in the park". Imagine that!
Fort Mitchell
This town is located on Covington's border to the south.
Fort Thomas
To the east in Campbell County. The town hugs the Ohio River where it bends. Then it runs north and south.
The city is quite elegant with a noticeable community atmosphere. You will find plenty of sidewalks and trails for walking your best four-legged friend.
Fort Wright
Nestled up to Covington's western border. The site served as a key front in the defense of Cincinnati during the civil war.
Newport
Situated across the Licking River to the east of Covington. A great spot that has a fun riverfront entertainment district.
Okay. So now you know the good things about moving to Covington and its neighboring communities.
However, the pros and cons of living in Covington would not be complete. Without addressing some of the things you need to watch out for.
Let's do that next…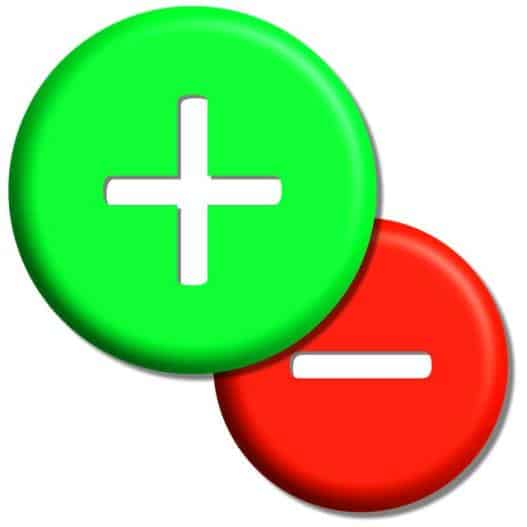 Higher Crime Rates
Covington is part of a big city. And big cities typically have higher crime rates to deal with. And it is no different here.
Unfortunately, both the property crime rates and violent crime rates run higher. Versus the national average.
CrimeGrade.org scores Covington a "D-". On a school-like grading scale ranging from A+ to F.
On the other hand, there are plenty of safe places to live. Just do your homework. And choose your exact location wisely.
Extreme Seasonal Weather Patterns
If you like traditional seasonal weather patterns. And need four-seasons living to feel your best. Then you will like the Covington lifestyle.
However, you also have to put up with the seasonal extremes.
Because the winter is cold with plenty of snowfall. Low temperatures can drop into the teens.
Also, be prepared for plenty of grey skies as winter drags on. Keep that in mind if you are of the type that needs lots of sunshine to feel right.
Spring can be wet. Due to the abundant rainfall.
During the peak of summer, it's hot. Temperatures will reach 90 degrees.
What's worse is the humidity. Making it feel even more uncomfortable than the thermometer indicates.
Late Spring and Fall are the best times, in my opinion. Specifically, June and September.
But the spring to fall season brings me to another one of the disadvantages of living in Covington…
Bad For Seasonal Allergy Sufferers
Because the area is a hotbed for pollen that causes seasonal allergies.
And studies suggest that global warming is extending the growing seasons. Making it one of the worst things about living in Covington. At least for some people.
Let's keep moving…
Heavy Traffic Congestion At Peak Times
Comparatively speaking. For a major metropolitan area in the midwestern state of Ohio, the traffic is manageable.
However, you will save yourself a ton of time and stress if you don't have to make the commute between Covington and Cincinnati frequently. Especially during peak travel times.
Mainly because of the Brent Spence Bridge that crosses the river between the two states. It is a bottleneck for many commuters trying to get around.
The bridge was originally constructed for north-south Interstate 75. Since then, I71 and I74 from Indianapolis have been added to this transportation corridor.
Making this river crossing a major part of the transportation infrastructure. That serves the tri-state midwest region including Indiana, Ohio, and Kentucky.
Finally, the traffic is made worse because of limited public transportation options. With only bus service to help residents get around.
Last but not least. For some, this may also be one of the reasons not to move to Covington…
Limited Diversity
Unlike larger metropolitan areas in the United States, Covington does offer as much racial, ethnic, and religious diversity.
The population is predominantly white. With African Americans and Hispanics making up the majority of the minority.
However, I think you will find that most people are friendly. And accepting of others.
Okay. Allow me to wrap this up with a few parting thoughts…
Pros And Cons Of Living In Covington
The northern tip of Kentucky is a great place to live. And Covington is at the center of it all.
Moving To Covington Pros And Cons
But, should you move to Covington? I can't answer that for you.
So, I suggest carefully examining these points about the Covington lifestyle:
Close to everything Cincinnati offers
Moderate cost of living
Abundant educational options
Plenty of fun things to do
Surrounded by other great communities
Higher crime rates
Extreme seasonal weather patterns
Heavy traffic congestion at peak times
Bad for seasonal allergy sufferers
Limited diversity
I hope you found this article helpful. And…
Surrounding Communities To Consider In Northern Kentucky
Don't forget about the surrounding communities of…
Bellevue
Cold Spring
Edgewood
Fort Mitchell
Fort Thomas
Fort Wright
Newport
…to find your best place.
Or, check out all of our other…
Published Posts on Where to Live
So long for now and good luck. No matter what you decide. Or, where you choose to settle down.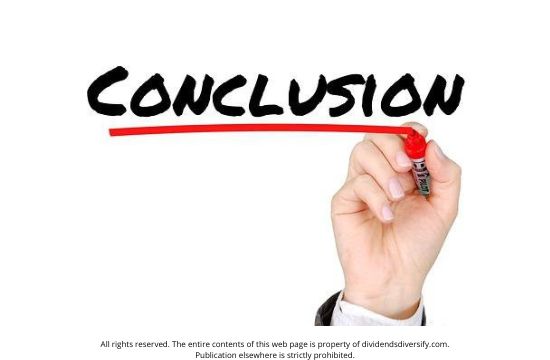 Author Bio, Disclosure, & Disclaimer: Please join me (Tom) as I try to achieve my goals, find my next place to live, and make the most of my money. However, I am not a licensed investment adviser, financial counselor, real estate agent, or tax professional. Instead, I'm a 50-something-year-old, early retired CPA, finance professional, and business school teacher with 40+ years of DIY dividend investing experience. I'm here only to share my thoughts about essential topics for success. As a result, nothing published on this site should be considered individual investment, financial, tax, or real estate advice. This site's only purpose is general information & entertainment. Thus, neither I nor Dividends Diversify can be held liable for losses suffered by any party because of the information published on this website. Finally, all written content is the property of Dividends Diversify LLC. Unauthorized publication elsewhere is strictly prohibited.
The Pros And Cons Of Living In Covington, Kentucky Explained